Boutique Japan is hiring a brilliant, experienced, and highly motivated Sales Ninja.
Note: Thank you to all who applied! Applications are now closed.
If you have experience designing bespoke trips for savvy world travelers in a comparable sales position, you may be the perfect fit for our globally-distributed team!
A Dream Job for the Right Person
This is a once-in-a-lifetime opportunity for an ambitious and experienced travel specialist.
You'll take on a challenging and exciting role at a fun and dynamic company, work from nearly anywhere in the world, and live and breathe travel.
If you know someone who would be perfect, please share this post with them!
Share on Facebook | Share on Twitter
Experience is Essential!
Experience in a comparable sales position in the luxury travel sector is an absolute, non-negotiable prerequisite.
This is an amazing opportunity for the right candidate, and you may be tempted to apply even without the required experience. Perhaps you are a passionate and motivated travel lover, or an experienced sales samurai – or both!
While we can relate to (and on many levels appreciate) your chutzpah, please note that we will not consider any applications from individuals without experience in a comparable sales position in the luxury travel sector.
Who Are We?
We are a fast-growing travel company that specializes in crafting bespoke journeys for savvy travelers from around the world (learn more about us).
Apart from the unique experiences we offer, it is our extreme attention to our clients' interests, priorities and preferences that helps us ensure that each of our travelers has an amazing trip.
We love what we do, and are passionate about treating every task and interaction with a highly personalized approach.
We'd love for you to join us!
Who Are You?
We are looking for a Sales Ninja who will not only wow our clients and curate incredible travel experiences, but will also take a leading role in "leveling up" our sales department.
In addition to your experience (don't miss the "Experience is Essential" section above), vital Sales Ninja attributes include:
An authentic and palpable enthusiasm for travel and adventure
World-class communication and customer service skills
The humility and honesty to admit when you don't know something, combined with sophisticated research and networking skills that help you find solutions to challenging questions and requests
The ability to focus single-mindedly on your task at hand, while simultaneously managing numerous projects – and the calm perspective to prioritize intelligently
A level of attention to detail and conscientiousness that occasionally makes others wonder why you care so much, but with the ability to take a step back and look at the big picture
A proven track record of being able to manage yourself
A constant desire to improve yourself and those around you
What to Expect
You'll spend your first few weeks with us learning about our business, and immersing yourself in our detailed and well-documented sales processes.
As you master your responsibilities, you will steadily take on an increasing number of clients.
On top of your core responsibilities (outlined further below), another integral aspect of your role is the chance to help shape the evolution of our sales department.
One of your most important and impactful responsibilities will be to look at everything we do with a keenly critical eye, and help us constantly improve.
We're passionate about constantly refining how we do things, and it will be essential for you to continually find and develop ways to improve our sales processes, so they are more efficient, easier to execute, and – most importantly – increasingly better for our travelers.
Sales Ninja Tasks & Responsibilities
Below is a small sampling of the types of tasks for which you will be responsible as Sales Ninja.
Please bear in mind that this is only a brief outline, and your roles and responsibilities may vary.
Reply to new inquiries from potential travelers, and effortlessly communicate in a warm, human, and exceedingly professional manner via email, telephone and/or Skype
Demonstrate your extensive knowledge and expertise through insightful ideas and questions, and read between the lines to hone in on key traveler interests and needs
Keenly perceive traveler personalities and preferences to thoughtfully suggest the perfect accommodations, guides, and experiences
Organize disparate trip ideas and priorities into cohesive bespoke itineraries that match and exceed the expectations of highly-experienced world travelers
Possess the creativity to quickly and efficiently design itinerary outlines, and patience to painstakingly map out complex itineraries in minute detail
Compose accurate and beautifully-written descriptions of destinations and experiences
Meticulously manage complex trip budgets involving a multitude of factors, and maintain extreme levels of detail and order in record keeping and updates to internal files and documents
Meet and exceed ambitious sales targets
Seamlessly and simultaneously assist travelers at various stages (i.e., new inquiry, proposal, etc.) of the sales process
Communicate extensively with team members and suppliers throughout the booking process to ensure arrangements are executed flawlessly
Provide impeccable support to travelers before, during, and after their trips
Continually find and develop ways to improve our processes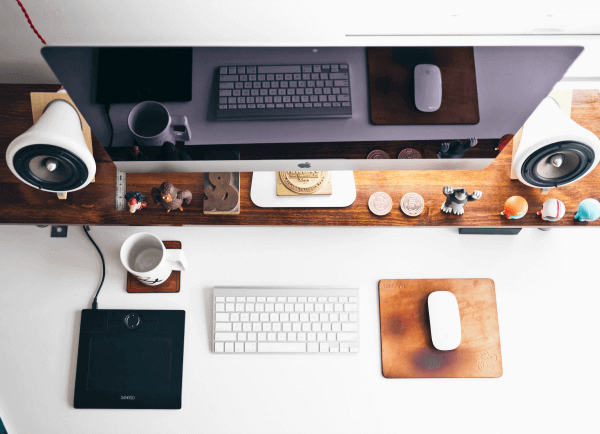 Expertise in the following is a plus but not required:
Google Apps (particularly Docs and Sheets)
Spreadsheets (Google Sheets and/or Excel)
Asana
Slack
WordPress
SOPs (Standard Operating Procedures)
There is virtually limitless room for growth in this position, and depending on your skills and the circumstances you may also have the opportunity to work in other areas of our business – one of the many pluses of joining a young and dynamic team.
Important Details
This is a uniquely challenging position, and you will be working full time. But you won't be working from a cubicle (unless cubicles are your thing), because the position is remote, i.e., location-independent.
Your Location
Our company is US-based but location-independent, which means that you can work from almost anywhere in the world you please – provided you have infallible Internet.
It will be up to you where to set up base, and whether you're working from Tokyo, Melbourne, Barcelona, or elsewhere, you will be working hard and tackling difficult but invigorating challenges.
As a close-knit team, we will speak often by Slack, Skype, and email, and meet in person as often as possible.
But if you have a feeling that working remotely might not work for you, you may be right. Many people prefer the structure and interaction of in-person office positions, and remote work can be lonely and challenging. It's definitely not for everyone.
Your Schedule
This is a full-time job with a fairly flexible schedule.
We are results-oriented above all, and while we will provide plenty of guidance and support (we want you to thrive!), you must have an iron-clad track record of successfully managing yourself.
While we are generally not as concerned about which hours you work, you will have daily, weekly and other regular deliverables that must be completed on time.
You will also need to coordinate your schedule to speak in real time with travelers, team members, and suppliers, which – depending on your location – may require flexible time zone coordination on your part.
Compensation
Pay will be commensurate with your experience and skills, and be composed of a combination of base salary and results-based incentives.
Enthusiasm, hard work, and ambition will pay off, and you will have countless opportunities to increase your level of responsibility and compensation.
I'm Ready to Apply! What Are the Next Steps?
This is an unbelievable opportunity for the right person.
Note: Thank you so much to all who applied! Applications are now closed.
If you know someone who would be perfect, please share this post with them!