Japan is home to one of the world's most venerable tea cultures, and is a tea lover's paradise.
Though best known for green tea, while traveling around Japan you will likely come across a surprising variety of teas, ranging from matcha powder (not to mention Kit Kats) to tea made from sakura cherry blossoms.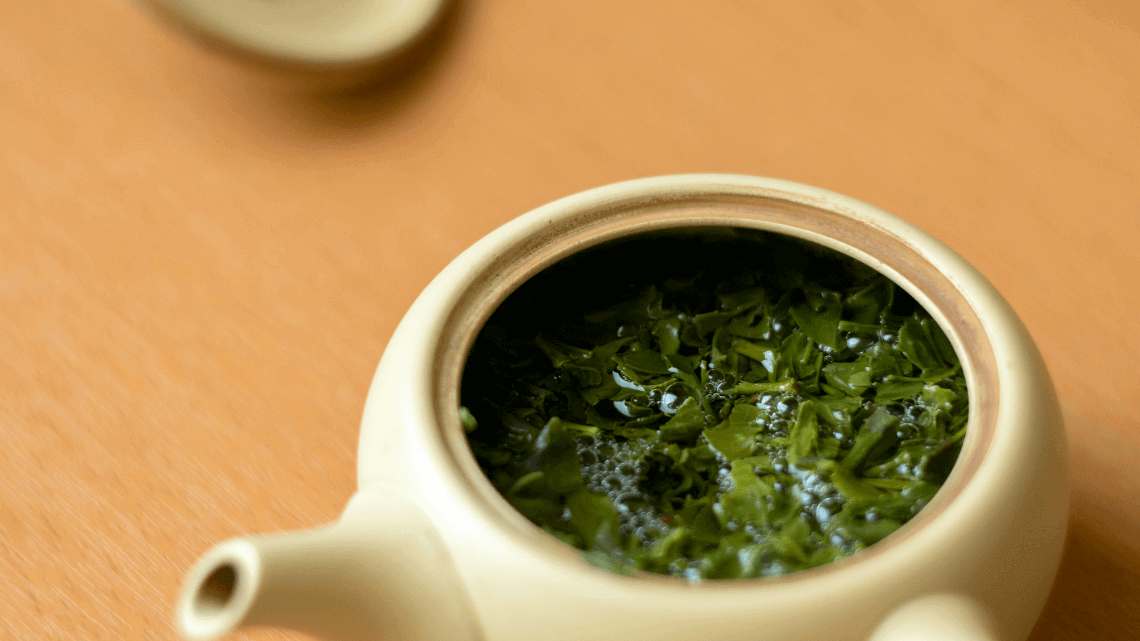 Most Popular Types of Japanese Tea
Matcha Tea
When you think of Japanese green tea, you're likely thinking of matcha, a finely ground powder made from shade-grown green tea plants. It's vibrant green in color and has a lovely rich taste. It's matcha that's prepared during the Japanese tea ceremony, where it's mixed with hot water, whipped into a froth with a small wooden whisk, and served in a tea bowl.
Sencha Tea
Sencha is made by taking whole tea leaves and mixing them with hot water. When you go to a cafe in Japan and ask for green tea, you're likely to get sencha. It has a grassy taste but without being too bitter, though if left in hot water for longer than two minutes, it will start to become bitter.
Genmaicha Tea
Literally "brown rice tea," genmaicha was historically the least expensive Japanese tea, with the rice acting as a filler for more tea leaves. Today, everyone drinks it. It has a really nice and mild flavor, with grassy notes from the green tea and the pleasant aroma of roasted rice.
Mugicha Tea
Caffeine-free roasted barley tea is popular not only in Japan, but also in Korea (where it's called boricha) and in China (where it goes by damaicha or maicha). It's caffeine-free with a roasted-grain infusion made from barley, which is popular in Japanese, Korean, and Chinese cuisine. Mugicha is served hot and cold and is a particularly refreshing tea during Japan's hot, steamy summers.
Sakura Tea
The arrival of sakura (cherry blossoms) each spring is cause for celebration throughout Japan. The period in which sakura are vibrantly in bloom is short, but you can drink sakura tea year-round. Straight sakura tea is made by steeping pickled cherry blossoms in boiling water. You'll also find bags of sakura tea in which the dried blossoms are mixed with sencha.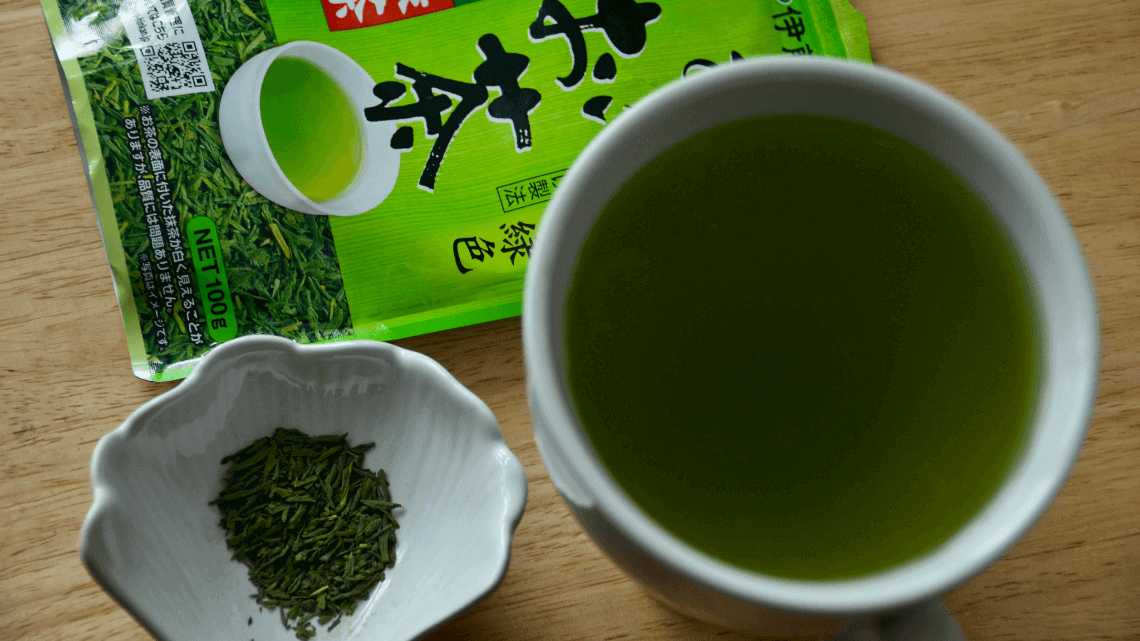 Where to Drink Tea in Japan
Tea is ubiquitous in Japan. You'll be served a cup when you sit down to eat at most Japanese restaurants. It's sold cold in bottles at convenience stores and street-side vending machines. It's used to flavor a cornucopia of foods both sweet and savory, from croissants to ice cream to a huge array of candy. It serves as a mixer for shochu in winter.
The tea aisle at the grocery store in Japan abounds with boxes and packs of tea bags and loose tea. At any cafe in Japan you can find green tea (generally sencha and matcha) served straight or as a coffee-style drink, such as a latte or cappuccino.
Participating in a tea ceremony is one of the most unique ways to experience Japanese tea (specifically matcha). A truly traditional tea ceremony can last several hours, but for travelers to Japan there are many abbreviated-yet-authentic options available, particularly in Kyoto and Tokyo.
Note that Japanese tea ceremonies, which take place on tatami mats, will require you to remove your shoes – be sure to wear socks (more Japanese etiquette tips).
Below are a handful of places to drink tea in Kyoto and Tokyo.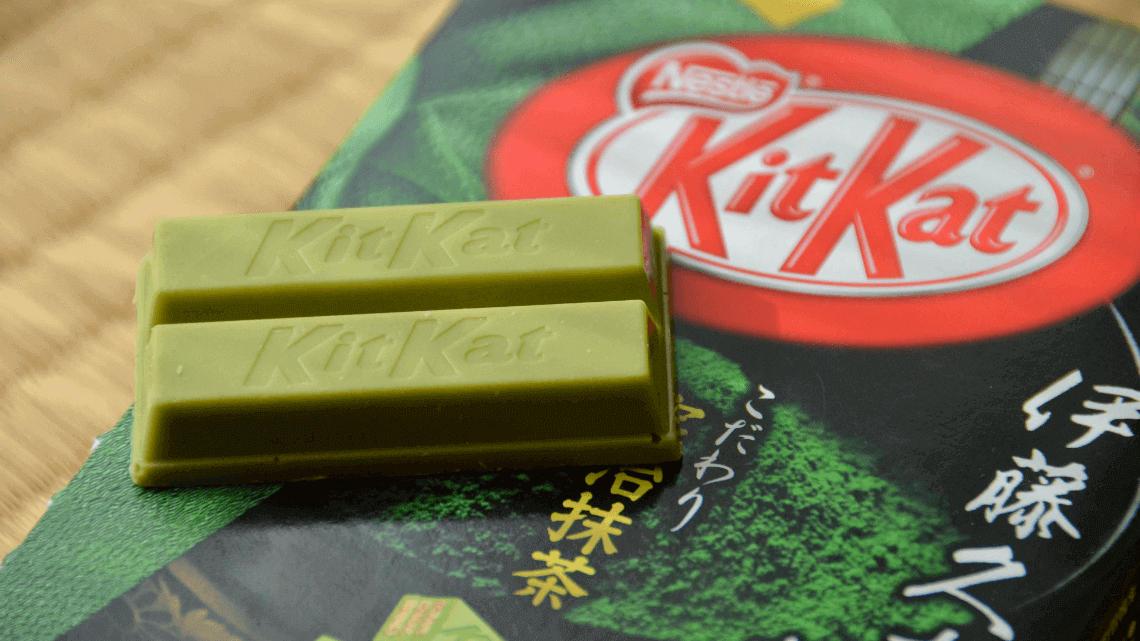 Where to Drink Tea in Kyoto
Tea house ran Hotei is owned by Canadian tea master Randy Channell. Channell conducts hands-on, foreigner-friendly Japanese tea ceremonies. Watch Channell whip matcha into a froth and then try it yourself before sipping a cup and nibbling on wagashi, a small sweet served with tea.
Three-hundred-year-old tea shop Ippodo may have opened a New York branch, but that doesn't make it any less of a Kyoto mainstay. There's a wide array of tea available for purchase, all in lovely packaging. In the tea room, you can try your hand at making the tea. There are more than 40 varieties of green tea available to taste and you can learn about their differences.
Matsumoto Soko's Joukeian was founded with the aim of introducing Japanese tea ceremonies to foreigners without too much formality. You have a few options here. The easiest for busy travelers is an hour-long tea tasting, which includes Japanese green tea (matcha), plus wagashi, and is available five days a week, three times a day, for around ¥2,000 per person.
Read more about drinking tea — and eating — in Kyoto.
Where to Drink Tea in Tokyo
Ippodo also has an outpost in Tokyo's upmarket Marunouchi district, walking distance from Tokyo Station. Come here to pick up Japanese tea that makes a great gift, and enjoy a cup yourself.
The lovely Happo-en Garden is a beautiful setting for enjoying a cup of Japanese tea. Without a reservation, you can come in, whisk a bowl of matcha, and sip with seasonal wagashi (¥2,000). With a reservation, there's a 2.5-hour garden tour-tea ceremony-and lunch package. This requires a minimum of two people. ¥5,500 per person (Western); ¥7,700 per person (Japanese lunch).
Tokyo Grand Tea Ceremony is a fun annual outdoor event that aims to introduce foreigners to Japanese tea culture. It happens only once a year but there are events over a few days. The most recent events were held at the Edo-Tokyo Open-Air Architectural Museum and Hamarikyu Gardens. Cost for this large-scale tea ceremony is just ¥300 and, while enjoying Japanese tea, you'll make new friends to boot.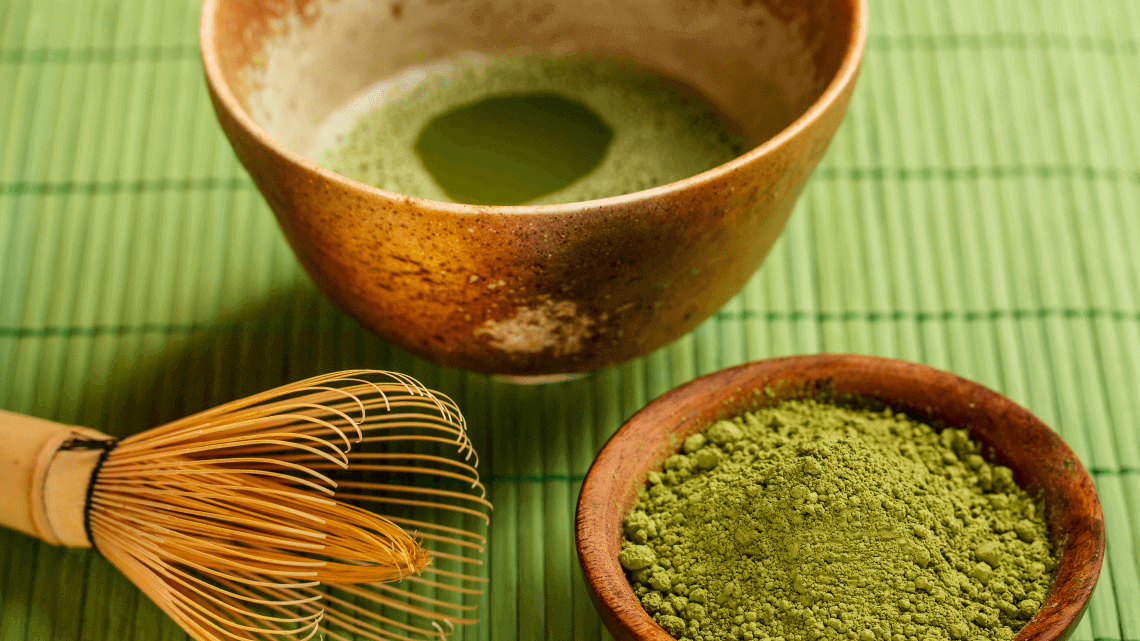 Visiting a Tea Plantation in Japan
There are plenty of tea fields in Japan, some of which are open to visitors.
Shizuoka is one of Japan's premier regions for green tea, and is possible to visit as a day trip from Tokyo (for a deeper experience, plan to spend a night or longer in this lovely area).
Further west in the Kansai region is Uji, arguably Japan's most renowned center for tea production. An easy trip south from Kyoto, Uji is home to some of the country's most illustrious producers. Shohokuen has been producing Japanese green tea since the year 1645. The lovely Obubu family's Kyoto Obubu Tea Farms is a great place for Japanese tea novices to take guided tea tours and try their hands at picking tea.
For tea-obsessed travelers who have time to get even further off the tourist track, consider spending some time in lively Fukuoka, yet another of Japan's most important centers for premium tea.
Even if you're not traveling to Japan in the near future, a great way to educate your palate while enjoying delicious tea is to seek out authentic Japanese tea in your area. For our readers in the US (and a handful of countries in Europe), a great resource is Kettl, and fortunately many other wonderful resources exist throughout the world!
We hope this introduction to Japanese tea helps you better enjoy tea during your trip!