We're thrilled to welcome guest writer Kimi Sugiyama to introduce us to Tokyo's best day hikes. Don't miss the final mountain – her favorite!
As the introduction to Japan for many travelers, Tokyo has an incredible amount to offer with its plethora of neon lights, restaurants, and entertainment.
But after several days in the metropolis, the crowds and commute between one neighborhood to the next can leave you craving the outdoors.
Thankfully, a number of mountain ranges and national parks are within easy reach, so it's surprisingly easy to balance your trip with some quiet time in nature.
Here are four of the best hikes near Tokyo to consider including as part of your visit, all within a 2-hour train ride of the city!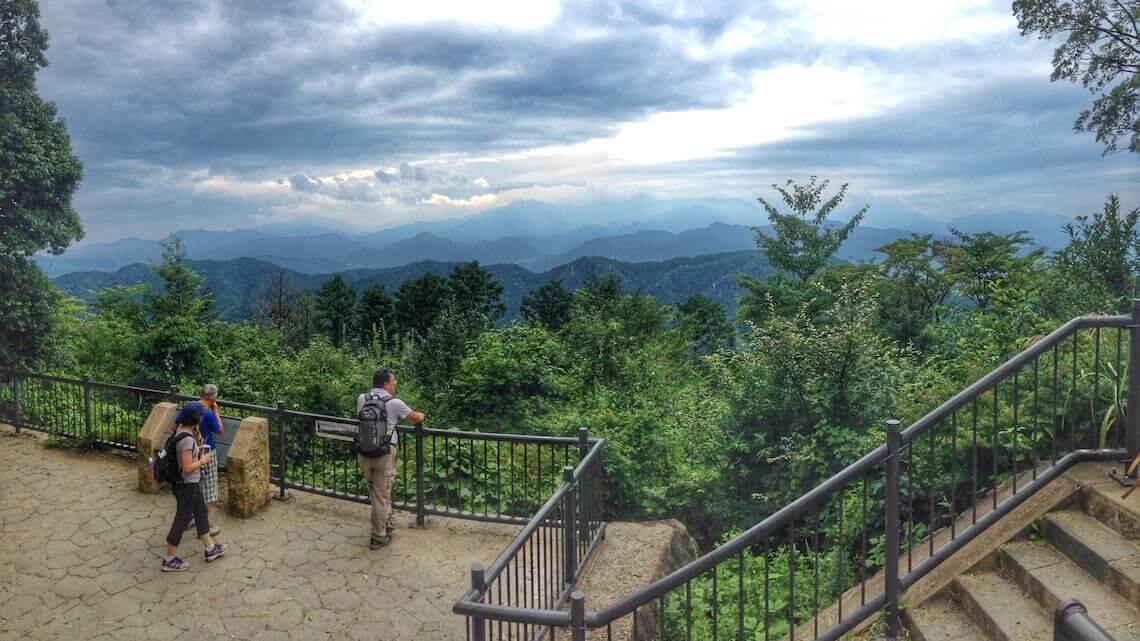 Mt. Takao (Takao-san)
Mt. Takao (Takao-san in Japanese) is by far one of the Tokyo area's most popular day hikes, greatly thanks to its proximity to and ease of access from the center of the city. For this reason, it is often flooded with visitors (both locals and tourists alike).
If you're looking for total peace and quiet it's probably not your best option, but the beauty of the trails, the temples you'll pass on the way up, and the view from the top of the mountain make it a wonderful side trip from Tokyo.
There are a number of trails you can take to the top of Takao-san, some more strenuous than others. For a good workout on the ascent take Trail #6. On the way back down, take Trail #1 to check out a few of the different attractions on the mountain (such as the monkey park).
Best Time to Visit Mt. Takao
The best time to visit is from spring (starting around April) through autumn (until about November).
See our full article on weather and seasons in Japan and when to visit.
How to Get to Takao-san
One of the reasons Takao-san is so popular is its convenient location from Tokyo's Shinjuku Station. Simply hop on the JR Chuo Line to Takao Station (about 40 minutes), then transfer to the Keio Line and take it one stop to Takaosanguchi Station.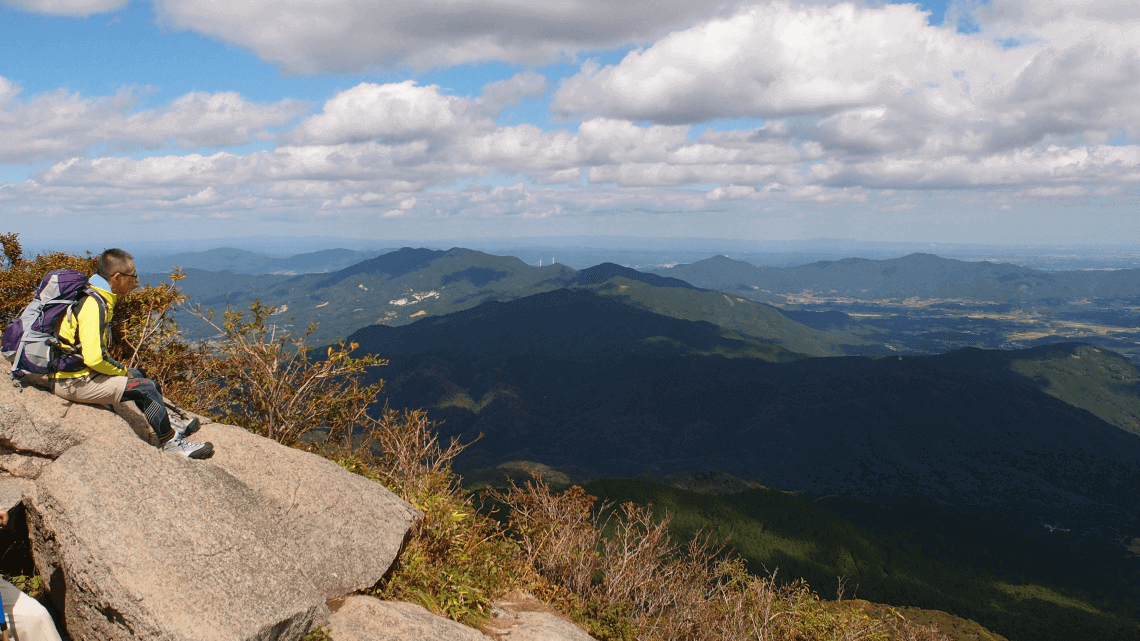 Mt. Tsukuba (Tsukuba-san)
With the exception of the sunrise from the top of Mt. Fuji, the view from the summit of Mt. Tsukuba (Tsukuba-san) is the best out of any of the mountaintops listed.
There are unobstructed views as far as the eye can see. When you reach the top, there's a rock edge where you can climb out and sit down to enjoy the view as everyone behind you snaps their pictures.
It's a real "sitting on top of the world" kind of feeling, and Tokyo feels universes away.
Mt. Tsukuba is a fun, challenging hike that requires great concentration in some areas and also rewards a sturdy pair of hiking boots and even walking sticks, if you feel so inclined.
Parts of the trail are steep and require minor rock climbing skills, but don't let that deter you. It's all in the name of good exercise!
Families with small children as well as elderly folks frequently and successfully challenge this trail, so if they can do it so can you.
Best Time to Visit Tsukuba-san
The best time to visit is in early summer (May and early June), on weekdays in the morning or early afternoon.
How to Get to Tsukuba-san
Reaching Tsukuba-san is fairly straightforward. Start from Tokyo's Akihabara Station, where you'll hop on the Tsukuba Express Line (about 50 minutes) to Tsukuba Station. From here, you will change to the Kanto Tetsudo Bus (about 40 minutes) to Tsukuba Jinja Iriguchi.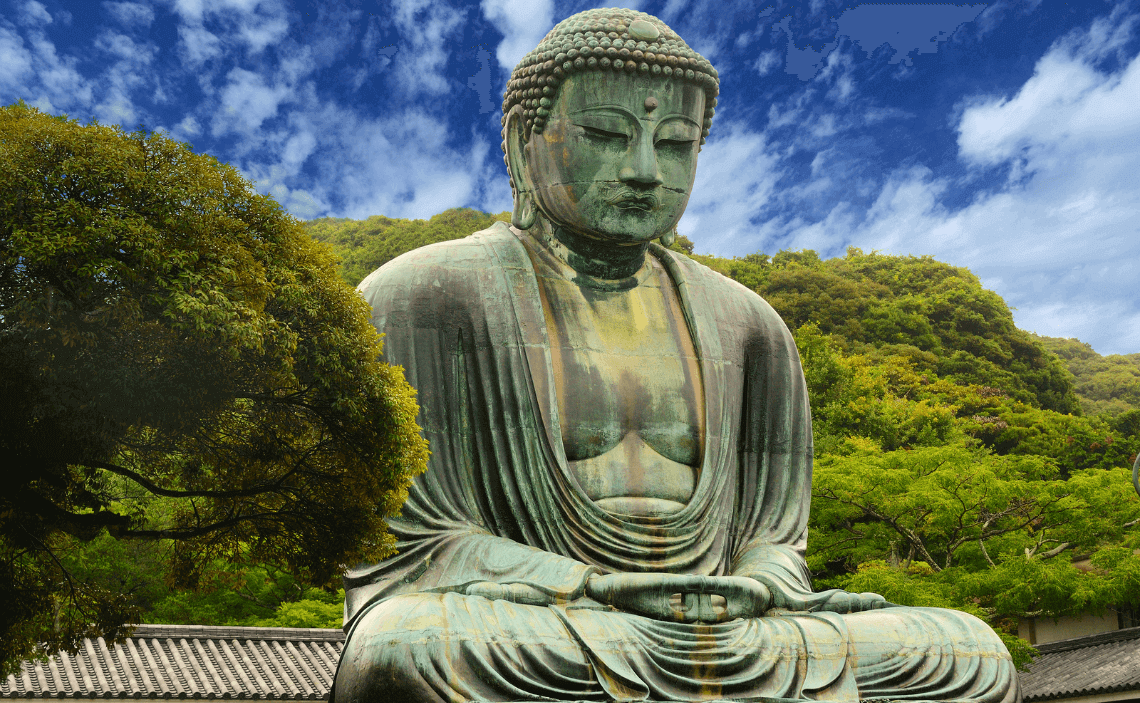 Kamakura & Enoshima
Kamakura is home to some easy hiking trails and one of the most impressive Buddha statues in Japan (the Daibutsu, or Great Buddha). Just standing before it is a cleansing experience.
From Kita-Kamakura Station, you can hike the Daibutsu Hiking Course to the entrance of the Great Buddha Statue. It's best to go hiking in the morning when it's cooler and spend the rest of the day in Enoshima.
Enoshima has a gorgeous coastline where you can go down and dip your feet in the water, go fishing, try catching crabs, walk along the water, or just sit still with nothing but the ocean in sight. You can also buy a giant squid chip the size of your head for an afternoon snack.
Both Kamakura and Enoshima offer a nice day away from the hustle and bustle of Tokyo.
Best Time to Visit Kamakura & Enoshima
The best time to visit is from spring through autumn. Enoshima is particularly great for watching the sunset.
How to Get to Kamakura & Enoshima
Kita Kamakura Station is a straight shot from Tokyo Station via the JR Yokosuka Line (about 50 minutes), and one stop before Kamakura's main station.
From Kamakura, Enoshima is about 25 minutes further south via the Enoshima Dentetsu Line.
If traveling to Enoshima from Tokyo, take the JR Tokaido Line from Tokyo's Shinagawa Station to Fujisawa Station (about 40 minutes). Change here for the Enoshima Dentetsu Line to Enoshima (about 10 minutes).
Shosenkyo Gorge
My heart melts when I think about Shosenkyo Gorge. The first time I went with friends, we just sat up at the top for a bit and let the whole world dissolve away.
Shosenkyo is part of Chichibu Tama Kai National Park, and out of all the hikes I've done in Japan, Shosenkyo was the hardest place to leave because nature and time stand still here.
Such stillness provides a different kind of quiet at the top, as if the world beyond you is still spinning, and life is still moving forward, yet you can't hear a thing.
It's glorious. Plus, if you go during autumn, the colors are to die for.
Best Time to Visit Shosenkyo Gorge
The best time to visit is in autumn (October-November) during weekdays in the afternoon.
How to Get to Shosenkyo Gorge
The best way to get to Shosenkyo Gorge is from Tokyo's Shinjuku Station. Make sure to schedule your travel time in advance to be able to catch the JR Chuo Line Limited Express "Super Azusa" train to Kofu Station (about 90 minutes). Buses, which are not terribly frequent, depart from Kofu Station to Shosenkyo Gorge (about 30 minutes to Shosenkyo-guchi).
Don't Miss the Chance to Hike Near Tokyo
When you need a break from the quick pace and high energy of Tokyo, take advantage of some time with nature to reset and relax your mind, body and soul.
While some of these Tokyo area hikes are more challenging than others, the view from the top and sense of accomplishment are equally rewarding. Happy trails!