One of the most fun parts of traveling in Japan is undoubtedly the country's amazing train network.
The shinkansen (bullet train) is arguably the world's most exhilarating form of terra firma transit, but even smaller regional JR trains and other private railways like the Kintetsu (used often in the Kansai region) are speedy, spacious, spotless, and punctual.
It's not an exaggeration to say that you can set your watch by the timeliness of train arrivals and departures throughout the country. Throw in a historic mountain railway like the Hakone Tozan switchback up into the hills of Gora, and you may find yourself giddy like a kid on a carnival ride.
The train conductor bows to you; the beverage cart comes gliding by; you recline your seat much farther than you could on the airplane flight over. Simply put, Japan train travel leaves you feeling eminently civilized.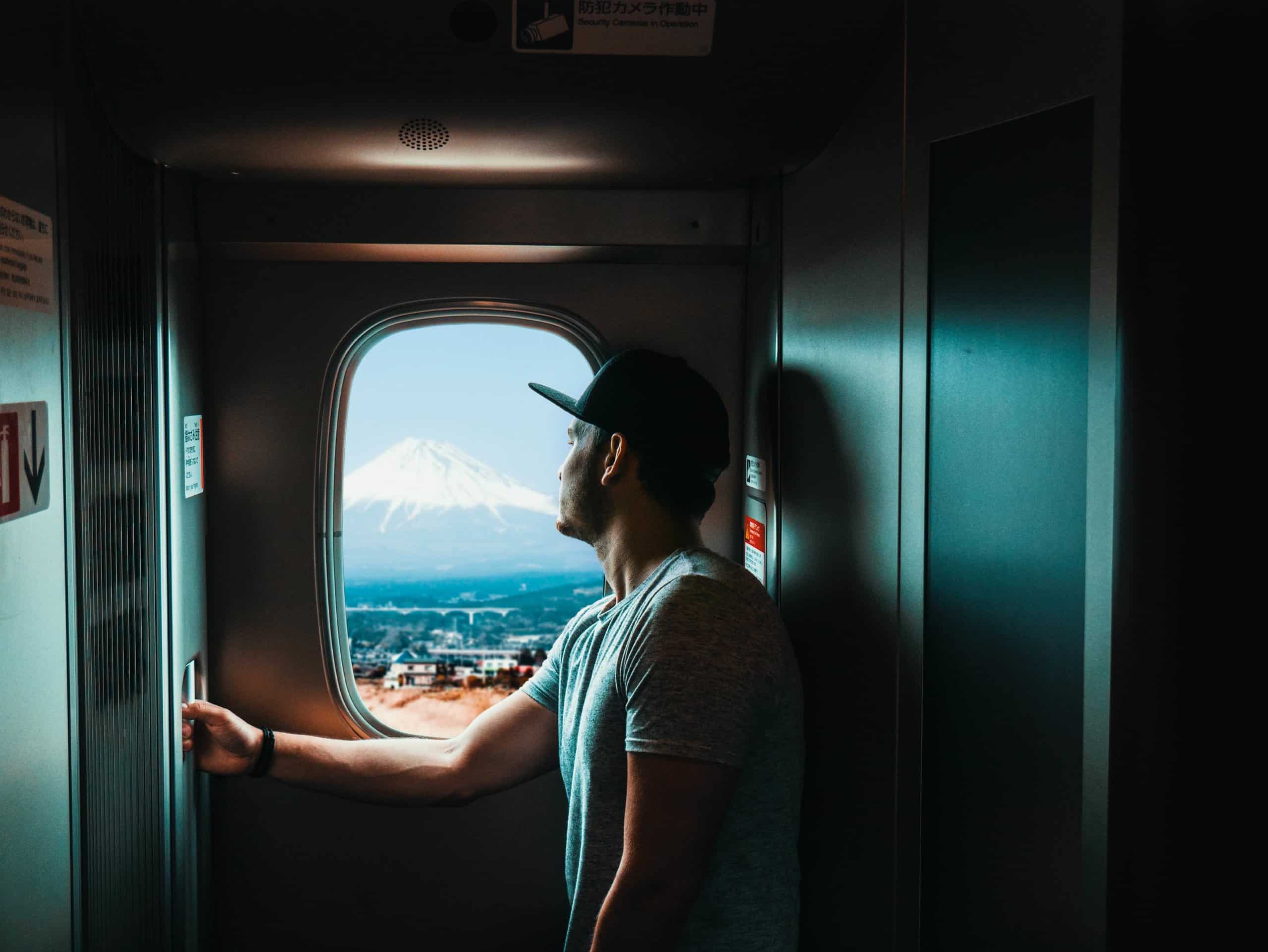 Luggage Space on the Shinkansen (Bullet Train)
That is, unless or until you arrive at the train station lugging a 25-inch (or larger) suitcase behind you, plus your carry-on or other personal bag – all the luggage you packed for your 10 or 12 or 14-night Japan travel… and maybe also a bag or two of omiyage (souvenirs) you picked up along the way (this is, after all, also one of the best countries on the planet for shopping).
Upon boarding, you realize: unless you are on an airport express train like the Narita, or Haruka (to Kansai International), your train does not have any luggage storage area other than the seat overhead racks – or your own leg and lap space.
All of Japan train travel's grace has been erased, replaced with heaving, hoisting and cramped space – but only if you didn't know about a magical, wonderful luggage shipping service called takuhaibin.
Japan Luggage Forwarding Basics
Launched in the 1970s, takuhaibin is, more broadly, a parcel courier service, most often used for overnight delivery. It is highly convenient, reliable, secure, and – notably, when it comes to Japan travel – very economical.
There are several companies that offer the service, including Kuroneko Yamato, but travelers need not worry about choosing – most hotels and ryokans will take care of it for you.
For about 1,500 JPY, give or take – about the cost of a coffee or sparkling water from room service in a luxury Japan hotel – you can ship your packed-to-the-gills, 25-inch, 50-lb (23-kg) suitcase overnight from, for example, your Tokyo hotel to your Kyoto hotel, where, already safely in the room closet, it patiently awaits the click of your room key card.
How to Forward Luggage in Japan
How does it work? Here are a couple of real-world examples.
Say you're making a first visit to Japan (your first, but not your last!) and don't have a ton of time; you want to experience a convenient, tried-and-true itinerary of a few nights Tokyo, a Hakone ryokan stay, and a few nights Kyoto.
You haven't packed too heavily, but you still don't want to worry about your luggage on the intercity travel. With takuhaibin, you can ship your main luggage ahead from Tokyo to Kyoto, bypassing Hakone, and pack a smaller personal bag for the ryokan stay.
All you need to do is bring the luggage you want shipped to the hotel reception before check-out; the concierge or bellhop will relieve you of the suitcase and tell you the shipping charge, which you'll pay on your room bill.
Travel Lightly to Naoshima Island
For another example: you've heard about an "art island" named Naoshima (and suspect that in the not-too-distant future it will take its place alongside Tokyo and Kyoto as a "must-see" on most Japan itineraries) and have decided to detour there between Osaka and Kyoto.
See a sample trip featuring Naoshima.
Unless you're traveling by private vehicle a lot of the way, don't even think about dragging your entire luggage from train to train to ferry to shuttle bus, and back again; use takuhaibin from Osaka to Kyoto, and travel lightly, with a skip in your step, all the way to Naoshima and back.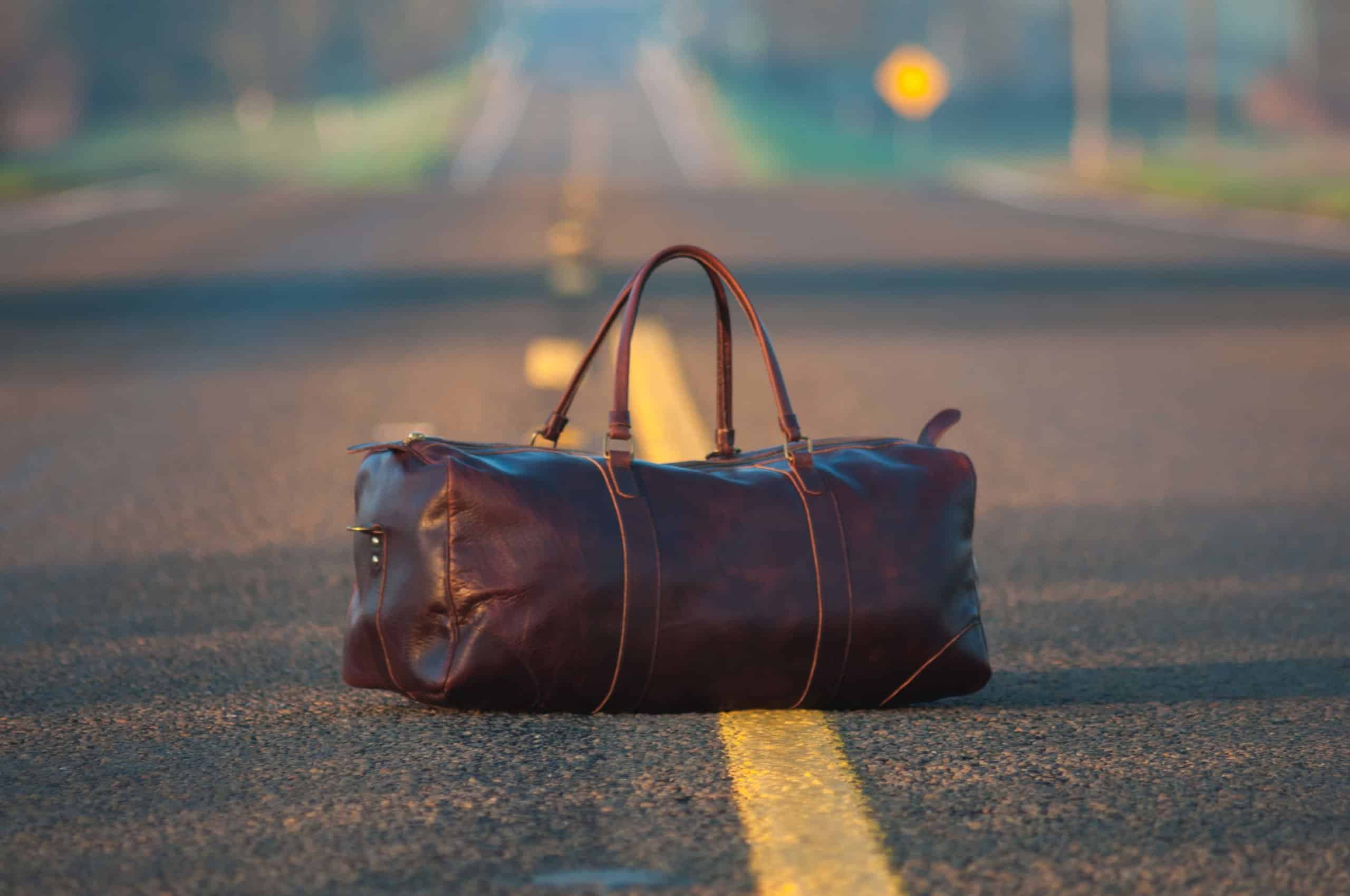 Limitations of Takuhaibin
It's important to note that overnight takuhaibin does not work everywhere. If you want to ship to points far north or south – think Hokkaido or Okinawa – or islands where ferry transit is involved, you will likely need to plan on at least two-day delivery, rather than overnight.
Also, you cannot ship overnight to airports – they typically require 48 to 72-hour advance delivery (but pick-up, once at the airport, is almost as convenient as the luggage waiting in your hotel room).
Lost and Found in Japan
Takuhaibin is not just a fantastic convenience with regard to luggage and Japan train travel. Did you by accident leave behind that jewelry of great monetary or sentimental value when packing up at your last hotel? Forget your Kindle, or misplace your laptop or smartphone charger?
Chances are the hotel staff will find it and will be happy to ship it to your next destination – or even to your home country – for far less than the cost of buying it anew.
Japan Luggage Shipping Takeaways
So, when planning your trip, remember to keep a couple things in mind:
First, pack lightly (and leave some room for shopping and gifts!)
Second, remember takuhaibin!
Luggage shipping in Japan is your best friend, and can make the difference between a trip that is stressful or stress-free.
Looking for more Japan packing tips? See our post on Packing for Japan!