If you're planning on eating sushi during your trip to Japan, make sure to keep this simple but essential sushi etiquette in mind.
Most of this is common sense, and a lot of these can be considered general Japanese dining etiquette tips (applicable not only to sushi but also kaiseki and fine dining, for example). But a few of these recommendations may surprise you, even if you eat sushi often.
Love reading about sushi? Read about common sushi myths and misconceptions, or dive into our list of amazing Tokyo sushi restaurants.
So before you enjoy your next authentic sushi meal, familiarize yourself with these basic sushi etiquette tips and taboos. But don't worry too much. As mentioned in our article on Japanese etiquette, as long as you act kindly and with respect, you'll fit right in!
Originally written in 2014, this post was updated and republished on June 14, 2020.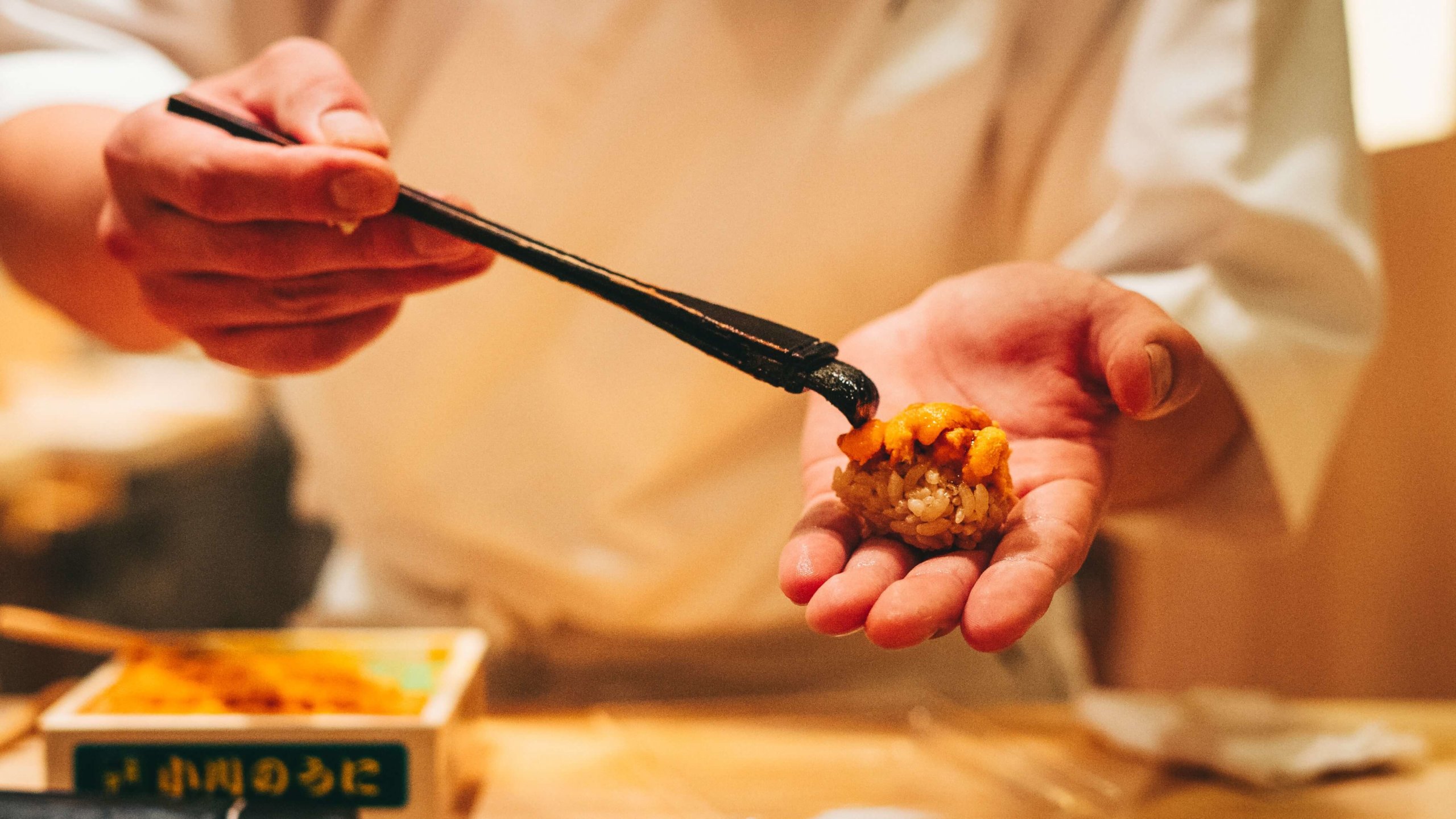 1. Taking Photos at Sushi Shops in Japan
While some sushi shops permit photography, others do not.
The first thing you'll want to do is ask if taking photos is allowed (this rule applies not only to sushi shops, but to other restaurants in Japan as well).
Even if taking photographs is permitted, it's considered uncouth to take too much attention away from the culinary experience by focusing excessively on photography during the meal.
Most sushi-ya are very small, intimate spaces so you'll want to be careful not to disrupt your fellow diners' experiences.
If you are given permission to take photos, be selective, rather than just taking pictures of everything.
Also, if you're dining with another person, a great thing to do is decide beforehand that one of you will take the photos, instead of both of you snapping away.
To be as polite and discreet as possible, turn off your flash. Better yet, use a small and unobtrusive camera (like your smartphone's) rather than a large piece of equipment.
2. Be Respectful with Dietary Requests
Part of what makes dining at a top sushi shop so special is the chef's attention to detail.
The chef carefully plans out every ingredient in advance, not only to ensure you get the absolute best quality, but also to make sure he or she has the proper amount of each ingredient for each day's service.
What this means is that if you have any special dietary requests, you need to inform the sushi shop at the time of making reservations – not on the day of your meal.
This rule applies not only to high-end sushi shops, but also to other restaurants and even ryokans.
Chances are they will do their best to cater to any essential needs you might have, but of course not every single request can be accommodated.
Since sushi-ya prepare so carefully for each meal, if you spring a surprise on them (for example, telling them on the day of your meal that you can't eat so-and-so), you'll be committing a major faux pas.
All of this applies not only to dietary requirements such as food allergies, but also to preferences. So if you do have any special requests, be respectful and state them at the time of making reservations!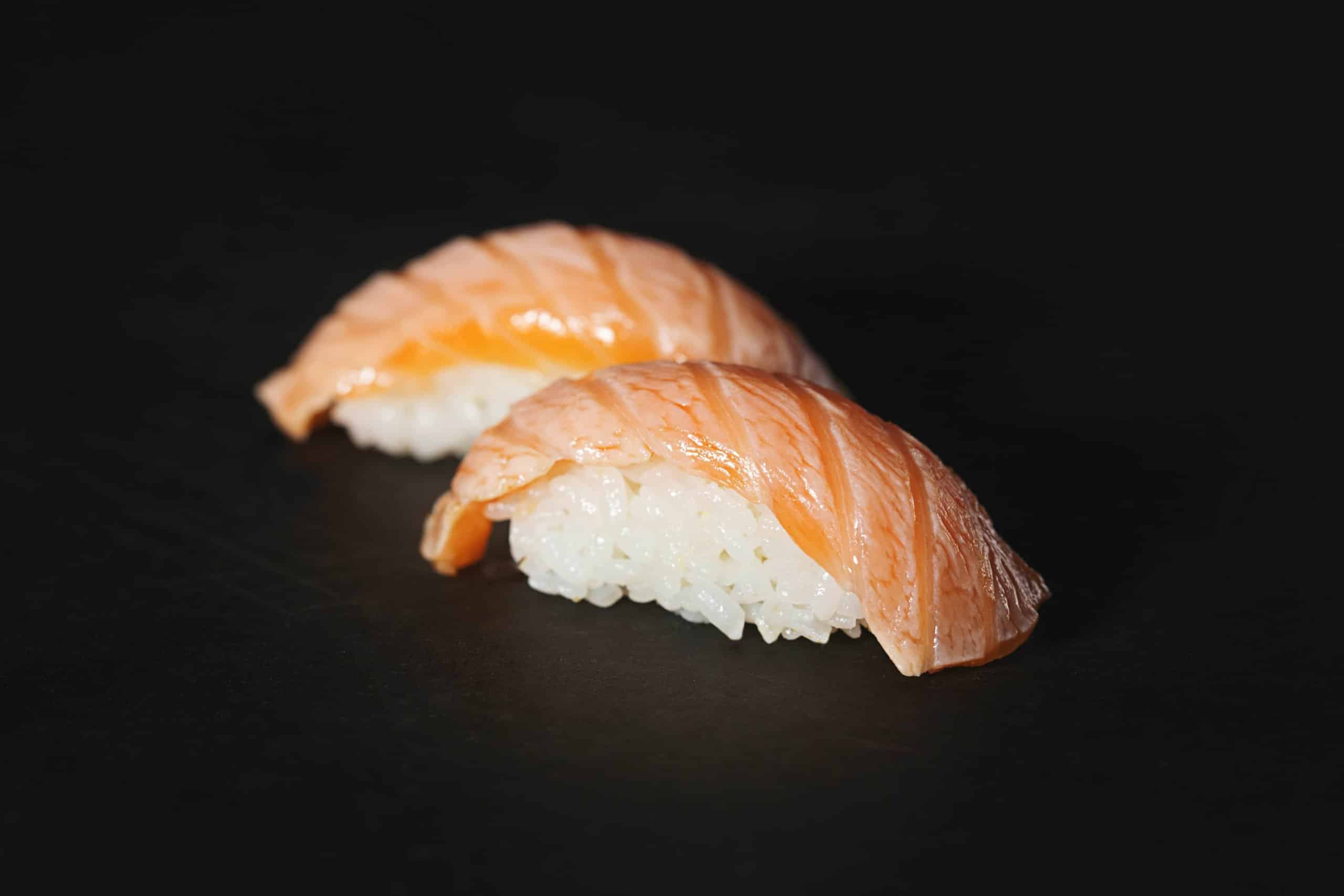 3. Don't Make Unrealistic Demands
On a similar note, be conscious about being reasonable in your requests.
It's not uncommon for a diner to show the chef a photo – taken from a food blog or website – on his or her smartphone, and request exactly the same dish.
The fact is that this is an unrealistic demand, particularly if you're partaking in an omakase course, which is the norm at high-end sushi-ya.
An omakase course menu is carefully thought out and planned in advance, depending on the season and other factors.
At the best sushi-ya, it's best to trust that the chef has selected the best possible ingredients, and prepared them in the best possible way, considering the market, the season, and his or her unique specialties.
4. Respect the Preparation
Speaking of trusting the chef and their vision…
It's wise to let yourself be completely guided by the chef, and refrain from asking for extras like shoyu (soy sauce) or wasabi – unless they are presented as part of the dish.
If a particular piece is best with shoyu, or any other addition, the chef should let you know. Otherwise, it's usually safe to assume that the item is meant to be consumed just as it was presented to you.
If in doubt, don't hesitate to ask!
5. Asking Questions
There's absolutely nothing wrong with asking the chef questions. After all, for many people it's part of the dining experience.
However, there is a fine line between asking a few good questions, and monopolizing the chef's attention by asking endless questions.
Keep in mind that the chef has to pay attention to all of the diners, so be considerate both to the chef and your fellow diners.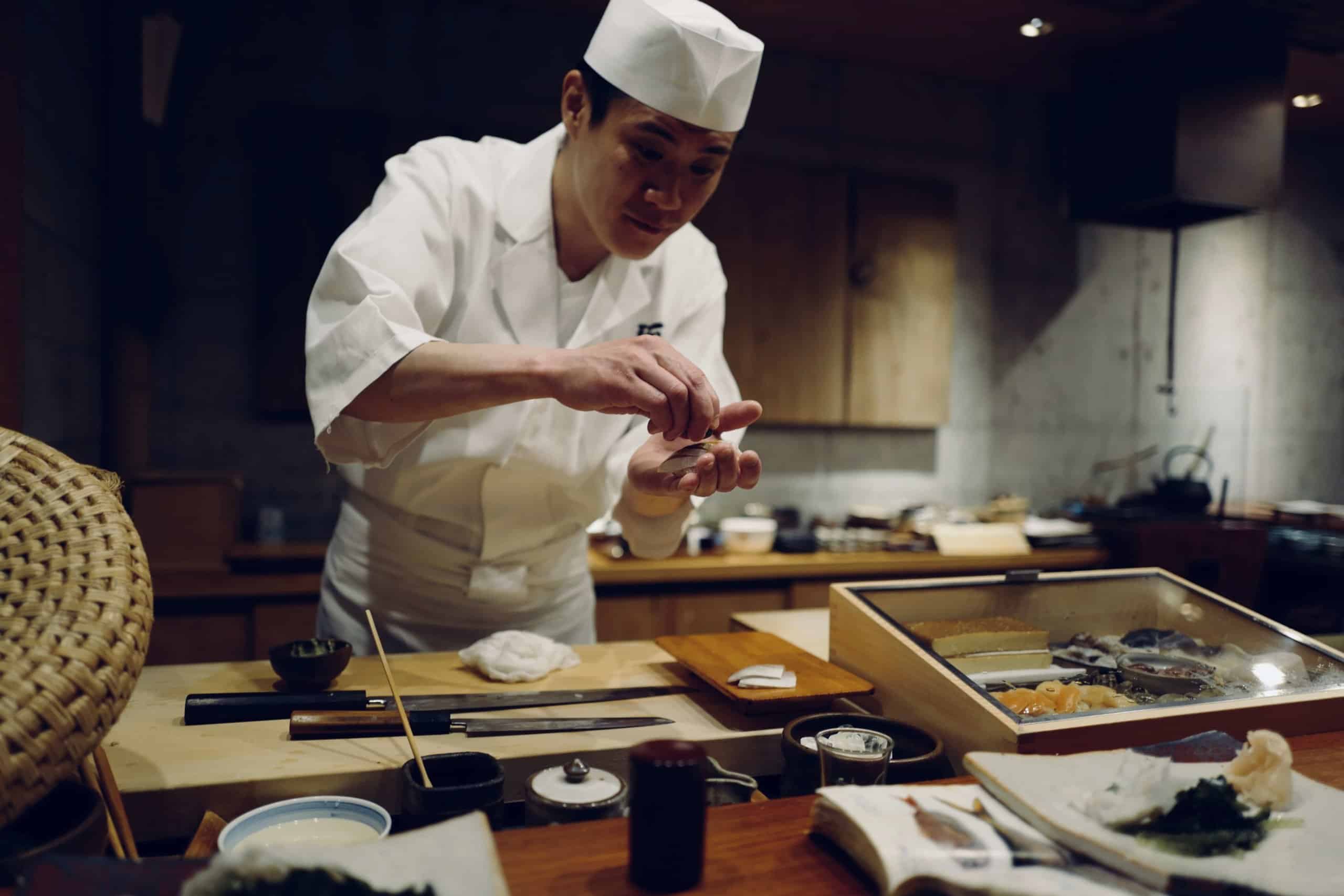 6. Dropping Names
While eating an incredible sushi meal, it may occur to you to talk about it in relation to past sushi experiences you've had.
Whether you're name-dropping, or harmlessly discussing with your dining companions, mentioning other sushi shops' and chefs' names is generally considered a taboo.
Even if the chef in front of you doesn't understand English, chances are the name of the chef or shop will come across, and then your current chef can only imagine what kinds of comparisons you are drawing!
7. Avoid Perfume and Cologne
A common dining etiquette taboo is wearing fragrances to a meal.
Fragrances (even seemingly mild ones) can ruin the experience of other diners by interfering with their interaction with each dish.
To ensure you and your fellow diners can best appreciate the meal, make sure to avoid wearing any of the following:
Perfume
Cologne
Lotions
Hair products
And other fragrances, even mild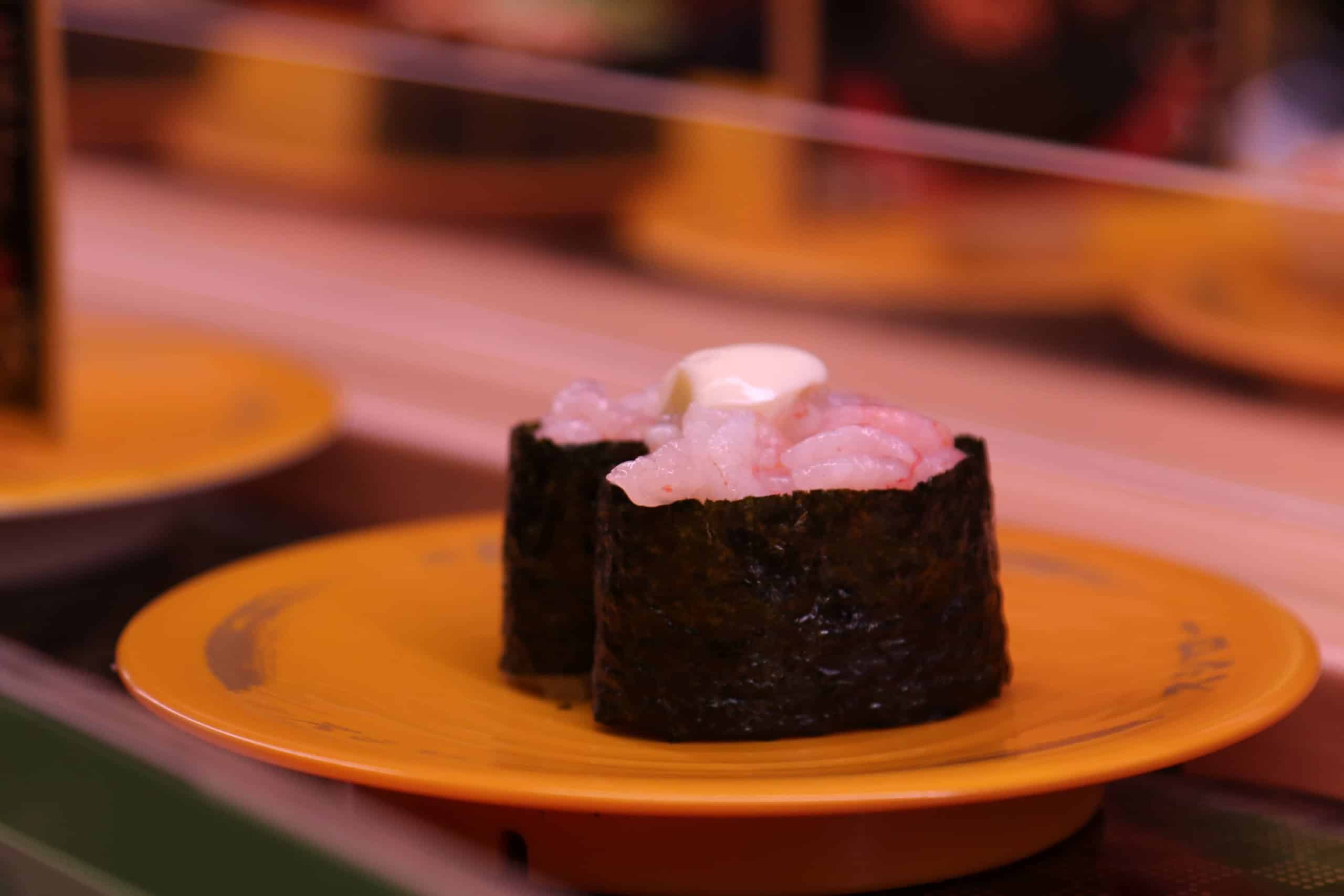 8. Reservations and Cancellations
The best sushi shops are usually very small and have limited seatings per night. Because of this, most sushi shops (and other high-end restaurants) charge 100% cancellation fees if you cancel at the last minute.
It's worth keeping in mind that it's not just about the money.
Most chefs are extremely disappointed by last-minute cancellations and no-shows, even though cancellation penalties in Japan do tend to be strictly enforced without exception, because it means empty seats and unused ingredients.
9. Paying the Bill: Cash or Credit?
Speaking of money, don't forget that many top sushi shops still do not accept credit cards. Even though things are changing, cash is still king in Japan, so when making reservations find out if they accept credit cards or not.
Additionally, split bills are not very common in Japan, so it's usually most considerate to pay together. If you need to settle up with your dining companions, it's considered most polite to do so afterwards.
See our article on cash, credit cards, and ATMs in Japan.
10. Read The Air
The idea of "reading the air" is a huge part of how to get by in Japan, and this applies to dining at sushi restaurants as well.
Simply put, it means being keenly aware of your surroundings, and acting in a way that will be harmonious with what's going on around you.
Since sushi-ya tend to be very intimate spaces, we recommend being respectful of your fellow diners by keeping your voice down while still enjoying yourself, so as not to encroach on others' experiences.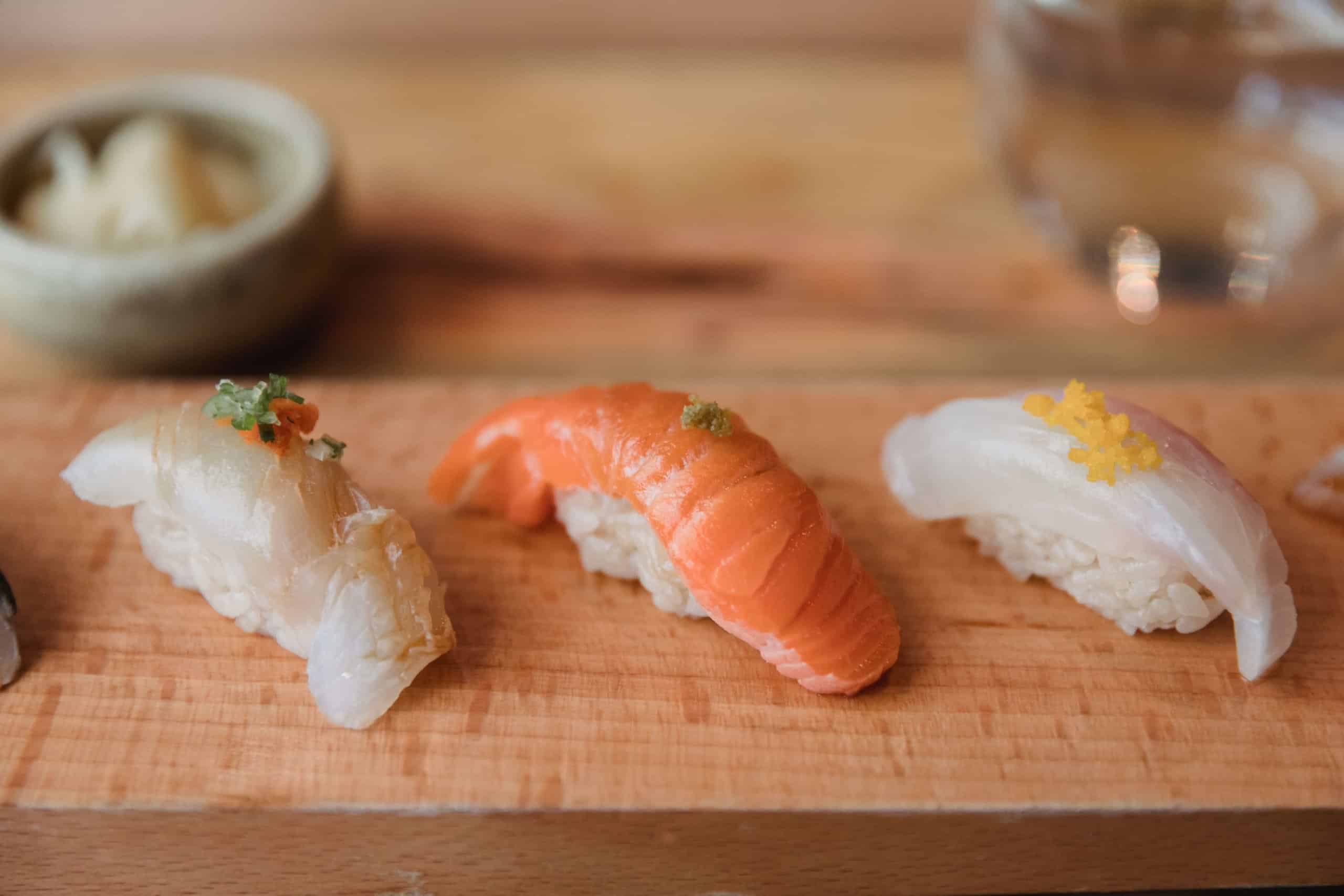 We hope you enjoyed this article about Japanese sushi etiquette!