Japan is one of the world's premier destinations for art lovers thanks to its rich traditional culture, and cutting-edge contemporary arts and architecture.
While major cities such as Tokyo, Kyoto, and Osaka are home to innumerable world-class museums and galleries, further afield you'll find even more fantastic art hubs.
From art islands, to amazing sculptures seemingly in the middle of nowhere, here are some of Japan's most unique and worthwhile art destinations — along with some of the country's best biennial and triennial art festivals.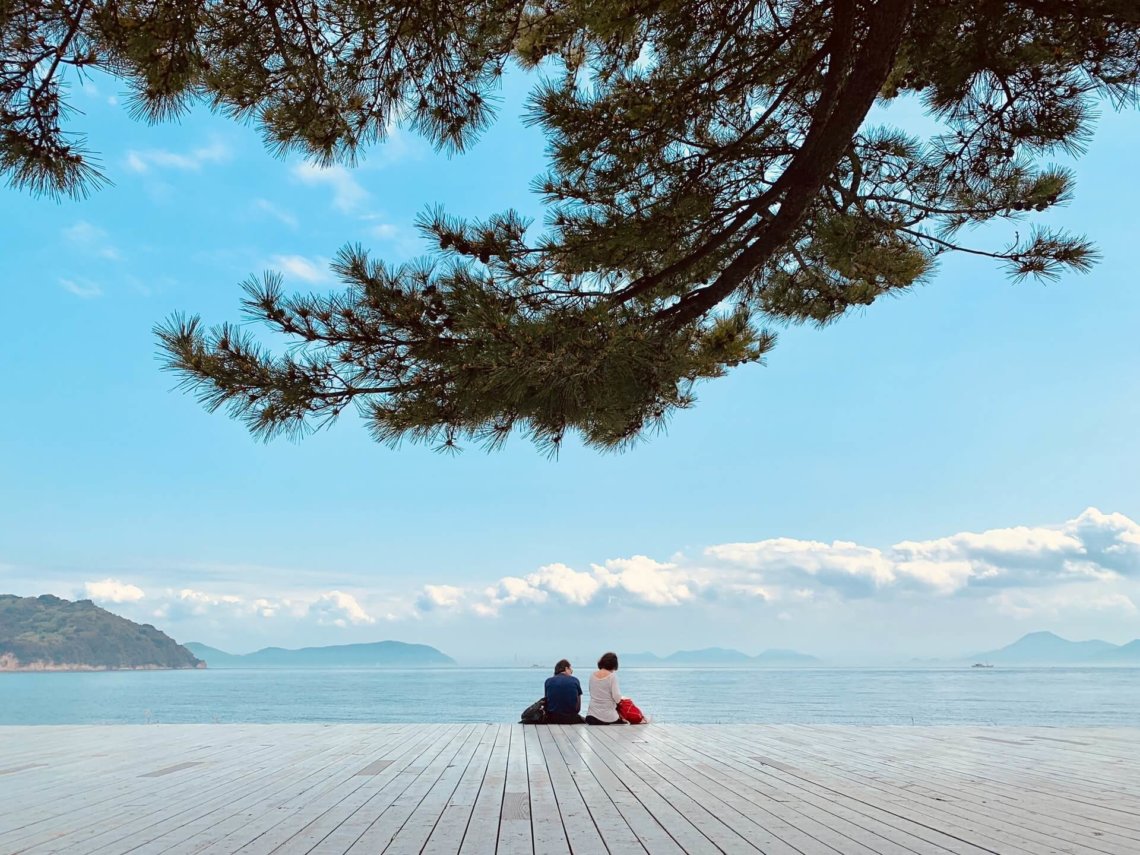 Japan's Best Art Destinations
Some of our travelers are more passionate about the traditional arts and craft, while others are most interested in Japan's modern arts.
For any art lover, the two most logical places to begin are in Tokyo and Kyoto. Contrary to popular misconception, Tokyo is not all futuristic neon (and Kyoto is not all temples and shrines). In both cities, you'll find a spectacular range of museums and galleries, catering to virtually any lover of ancient or contemporary art.
To a similar though lesser degree, other major cities in Japan — such as Osaka, Fukuoka, and Sapporo — also boast a variety of museums, galleries, and sculpture parks for art-loving travelers.
But beyond the urban centers, you'll find some of Japan's most appealing art destinations in more off-the-beaten-path areas of the country, and in this guide we introduce you to a short list of our favorites.
First up is perhaps Japan's best-known art destination, the "art island" of Naoshima and its lesser-known neighbors, Teshima and Inujima.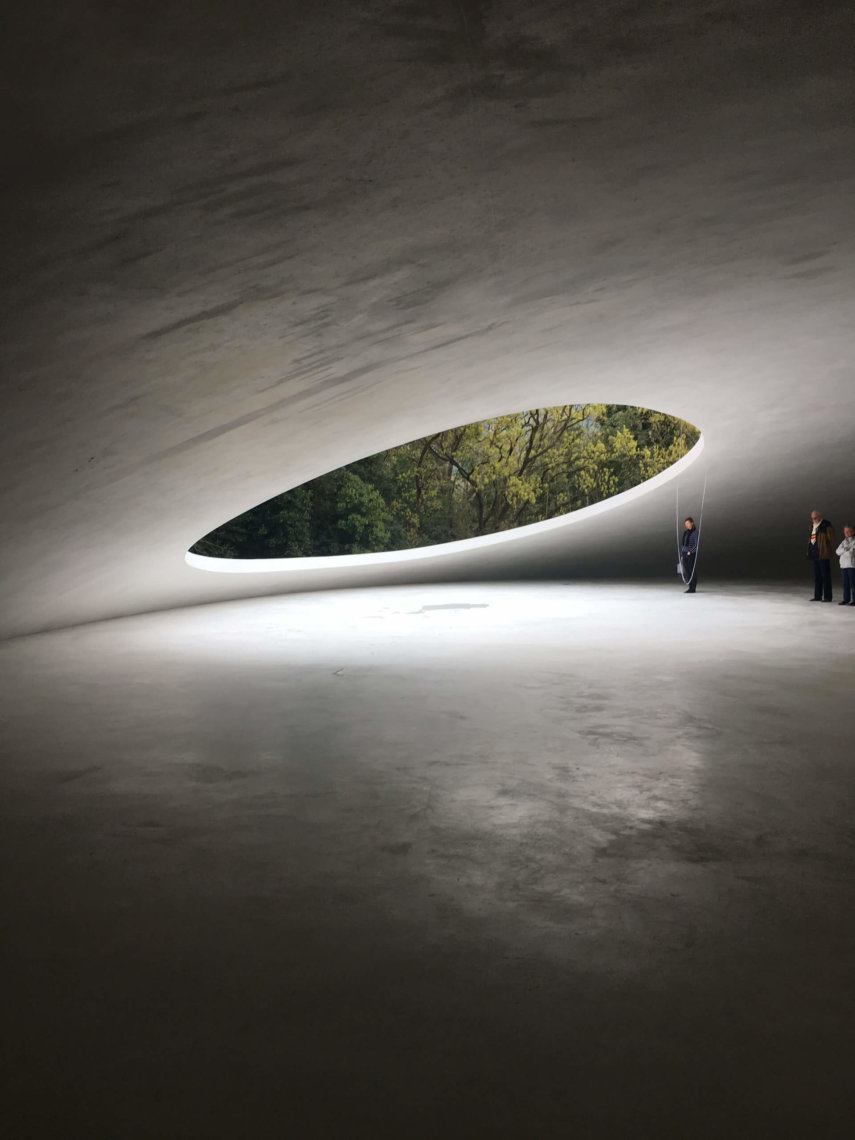 The Art Islands of Naoshima, Teshima, and Inujima (Benesse Art Site)
In recent years, Japanese artist Yayoi Kusama and her iconic polka-dotted pumpkins (kabocha in Japanese) have become almost ubiquitous, and one of the best places on Earth to see her work is on Naoshima, a small island (part of Kagawa Prefecture) in Japan's Seto Insland Sea.
On Naoshima, located at the end of a short pier in front of the unique museum-hotel Benesse House (designed by legendary Japanese architect Tadao Ando), you'll find what is likely Kusama-san's most photographed sculpture, her black and yellow kabocha (pumpkin) overlooking the Seto Naikai (Seto Inland Sea).
This is but one of countless highlights of Benesse Art Site, which encompasses not only Naoshima itself, but also the nearby islands of Teshima and Inujima. Taken together, the three islands comprise one of the world's most spectacular contemporary art destinations.
Naoshima is worth at least a full day's exploration, being home to a small handful of notable museums (including the breathtaking Chichu Art Museum), along with galleries and installations (such as the Art House Project), located around the rural island and its small fishing village ports.
The islands of Teshima and Inujima are home to fewer art offerings, but each merit a half-day's exploration or more (for many people, the Teshima Art Museum is the highlight of the islands), and are full of local off-the-beaten-path charm.
During the Setouchi Triennale (see below), things get very exciting yet crowded. It can be a fun time to experience new artworks, and explore even smaller and lesser-visited islands in the region, but the most famous museums and other art sites can get extremely congested.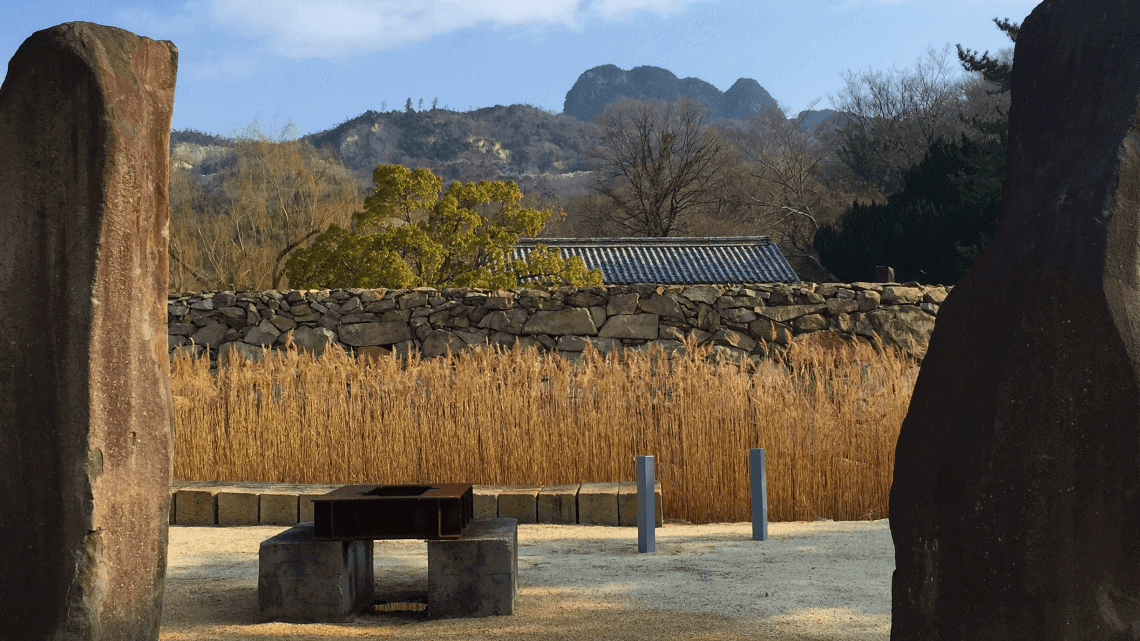 Isamu Noguchi Garden Museum Japan
If you're going to be in Naoshima (above) and have some time to spare, consider spending a couple of days in the city of Takamatsu, home to wonderful sanuki udon, a laid-back atmosphere, and an interesting if unassuming collection of artistic and architectural offerings.
Takamatsu is easy to reach by rail from the city of Okayama, or ferry from Naoshima. The city is home to Ritsurin Koen (a magnificent garden), as well as some worthwhile museums and architecture (including renowned architect Kenzo Tange's Kagawa Prefectural Office).
But our favorite destination in the area is the meditative Isamu Noguchi Garden Museum Japan, located about 25 minutes outside Takamatsu proper, in the village of Mure. Assuming you don't have a car (though having a vehicle on Shikoku Island can be handy), the easiest and most convenient way to get here is by taxi.
In the last years of his life, Noguchi spent about half the year in serene Mure, and a visit to the studio-like museum gives you an intimate glimpse into his life and work (in a sense, the studio feels almost frozen in time, with numerous unfinished works).
Please note that the museum has a very limited schedule, opening only three days a week, at set times. Visits are by advance reservation only, and can be made by following the instructions on their English-language reservations page. The official tours, which are the only way to visit, are held in groups and are in Japanese only, but English-language pamphlets are available (if you can, consider coming with a guide-interpreter).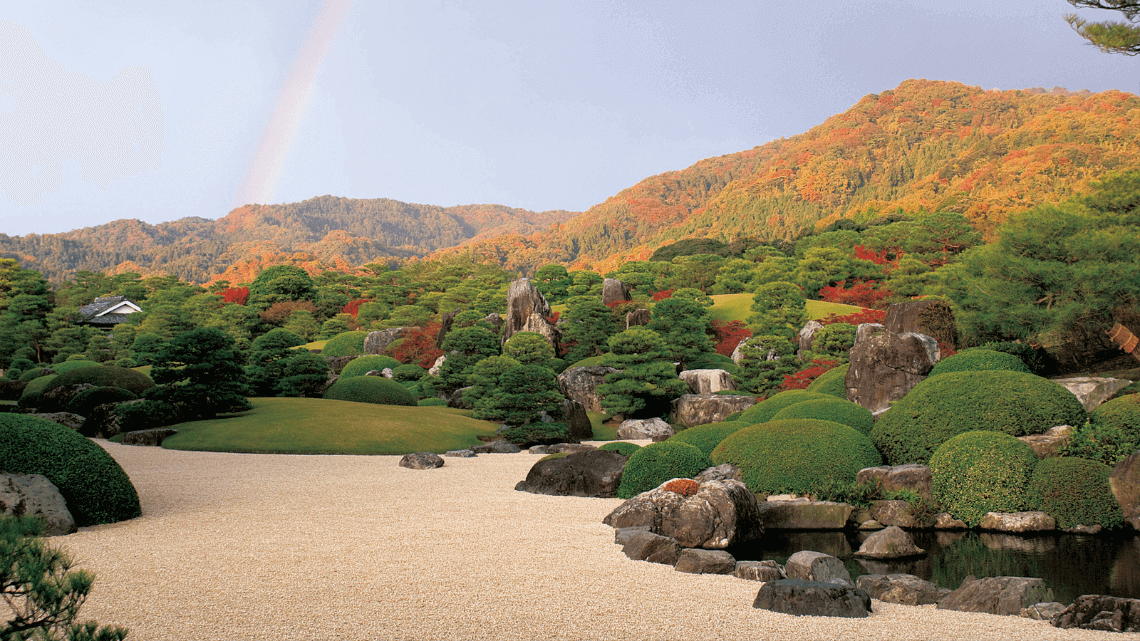 Adachi Museum of Art
Most first-time visitors to Japan have never heard of the relatively remote Shimane Prefecture, a lovely area north of Hiroshima in western Honshu (Japan's main island). Here in rural Shimane, about an hour from the city of Matsue (as well as Izumo Taisha Shrine) is the remarkable Adachi Museum of Art.
While being notable for its collection of paintings by the celebrated Japanese painter Yokoyama Taikan, for many travelers the biggest draw is the Adachi Museum's famed garden. As described in our article on Japan's most beautiful gardens:
Not many gardens can claim to be the best in Japan, but this five-hectare landscape garden has held that title — bestowed upon it by the Journal of Japanese Gardening — uncontested since 2003. Walking through the gardens here is like exploring a Japanese painting from the inside.
A so-called "living Japanese painting," the appearance of the garden changes every day, and is worth visiting during any season. The award-winning garden is just one reason to visit the Adachi Museum, which also houses an impressive collection of modern and contemporary Japanese paintings, ceramics, and wood carvings.
Museum founder Zenko Adachi, himself a keen gardener, was a renowned champion of the late painter Yokoyama Taikan, and visitors will find Yokoyama's works all over the museum. Per the museum, "Adachi felt a strong resonance between the sublime sensibility of the Japanese-style garden and the paintings of Yokoyama Taikan which he wished visitors to experience."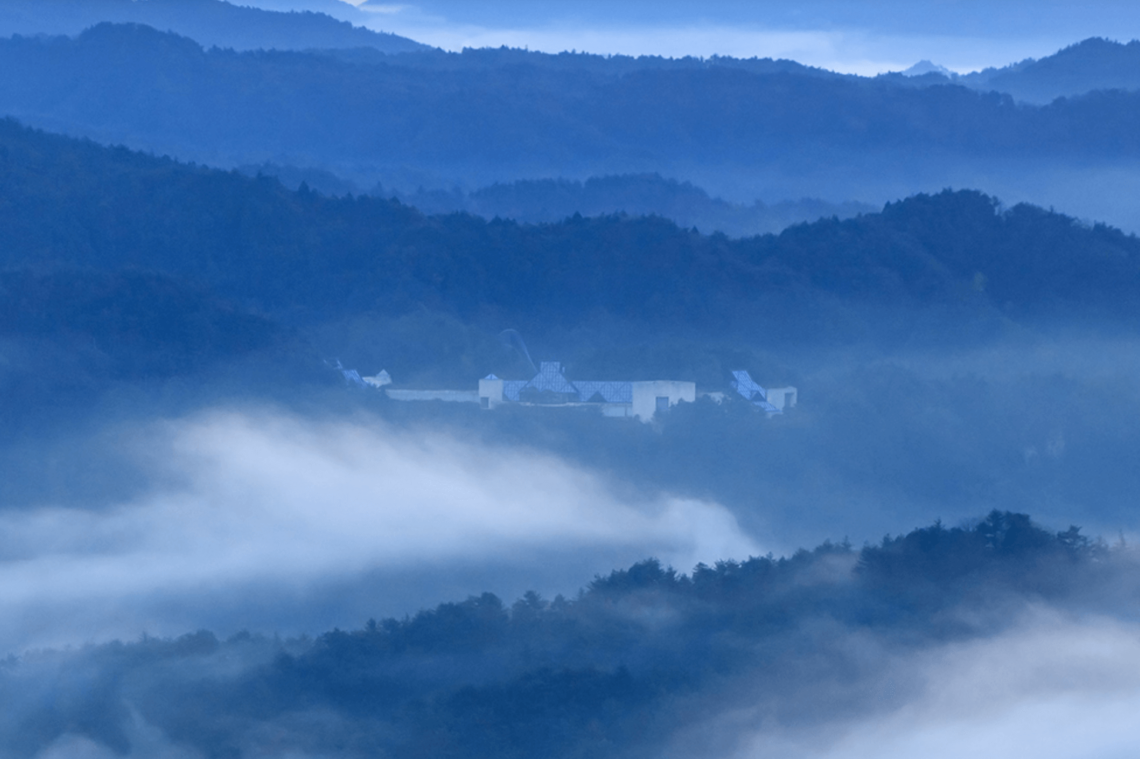 Miho Museum
For art lovers spending time in Kyoto, consider a day trip to the striking Miho Museum, located about an hour away from the city.
Featuring awe-inspiring architecture from the legendary I.M. Pei, the Miho Museum houses the private collection of textile heiress Mihoko Koyama, and per the museum was designed "to fulfill her vision of promoting beauty, peace and joy through art."
For many travelers, the breathtaking architecture — complemented by the lovely setting in rural Shiga Prefecture's scenic mountains — is reason enough to visit. The museum's extensive collection includes a wide range of Japanese art, along with ancient works from Egypt, Rome, and beyond.
The exhibits change frequently, and the museum also has a highly irregular schedule, with frequent extended closures in between exhibitions. Because of this, if visiting the Miho Museum is a high priority for you, make sure to check its calendar carefully before planning your trip.
For those who like to take it slow, you could easily spend several hours at the museum, but some travelers like to combine a visit to the Miho Museum with a stop in nearby Shigaraki, one of Japan's most important pottery regions. (To see Shigaraki, one of Japan's six ancient kilns, in context, see Day 9 of our 12-day Japan Cities, Mountains & Art sample itinerary.)
If planning to focus solely on the Miho Museum, you can travel by public transport, though a taxi or private vehicle will save you some time (at added expense, of course). From Kyoto Station, it's about 15 minutes to JR Ishiyama Station, where you can catch the Teisan Bus all the way to the museum (make sure to consult train and bus timetables in advance).
If you want to make a day of it and visit both the Miho Museum and Shigaraki for its pottery, then a private vehicle (or rental car) will be most convenient.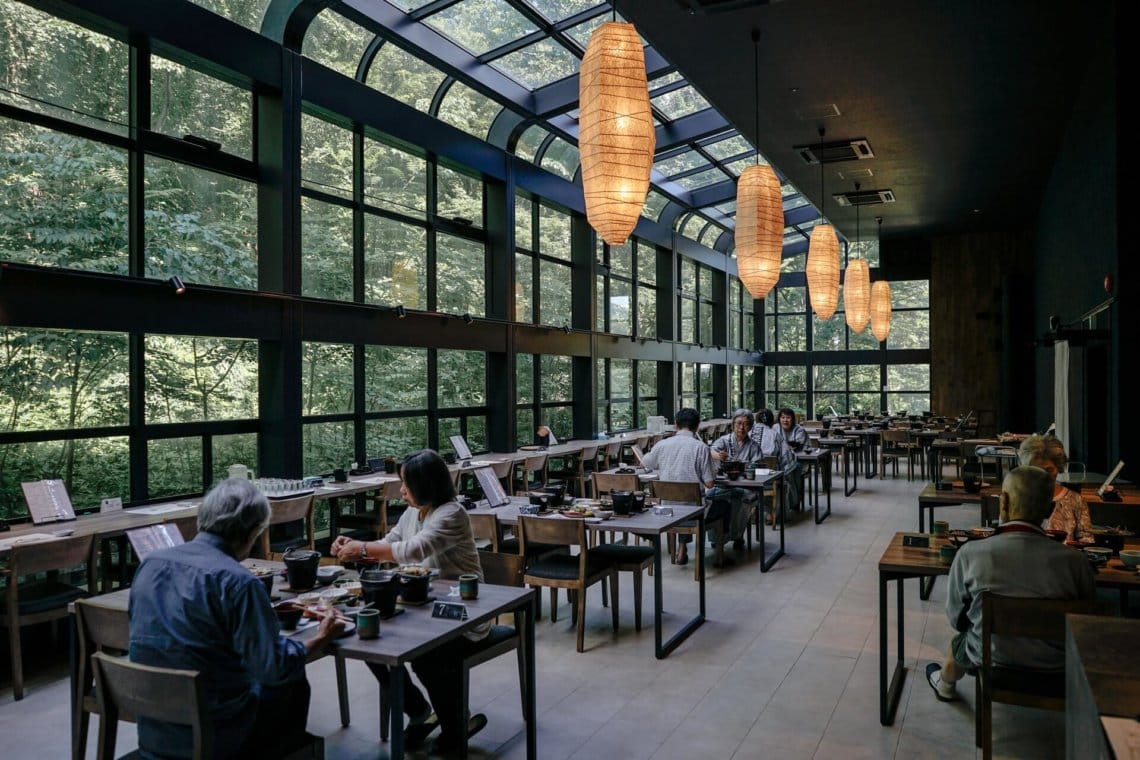 Hakone & Odawara
Located within easy reach of Tokyo, the Hakone and Odawara areas are full of art, scenic landscapes, and natural hot springs. It's perfectly possible to visit these areas as a full-day trip from Tokyo, though we typically recommend spending at least a night or two in the region to explore in more depth without rushing.
Perhaps the most unique and sublime of the region's art destinations is the Odawara Art Foundation's Enoura Observatory, a stunning site by renowned photographer and architect Hiroshi Sugimoto. Most of the other art highlights in the area are concentrated in Hakone itself (about 25 minutes from Odawara), and include the Hakone Open-Air Museum, the POLA Museum of Art, and the Okada Museum of Art.
Read more on all of these (and Hakone in general) in our introduction to Hakone, Japan.
Arte Piazza Bibai
Located about an hour north of Sapporo, Arte Piazza Bibai is a stunning sculpture park filled with works by Kan Yasuda, himself a native of Bibai.
The tranquil park, surrounded by Hokkaido's lovely nature, features 40 sculptures in all in white marble and black bronze.
Echigo-Tsumari Art Field
You truly have to traverse the expansive Echigo-Tsumari Art Field to believe it exists.
Picture a verdant 760 km2 field covered in 160 art installations made by artists from around the globe, beautiful even when covered in snow (see some wonderful photos here). Those behind the Art Field work with the local community to encourage tourism and bring visitors to this quiet area a couple of hours north of Tokyo.
Visiting Echigo-Tsumari Art Field and exploring the surrounding villages is a unique and delightful way to see the Japanese countryside. If you time your visit right, you'll be there for the Echigo-Tsumari Triennale (see below).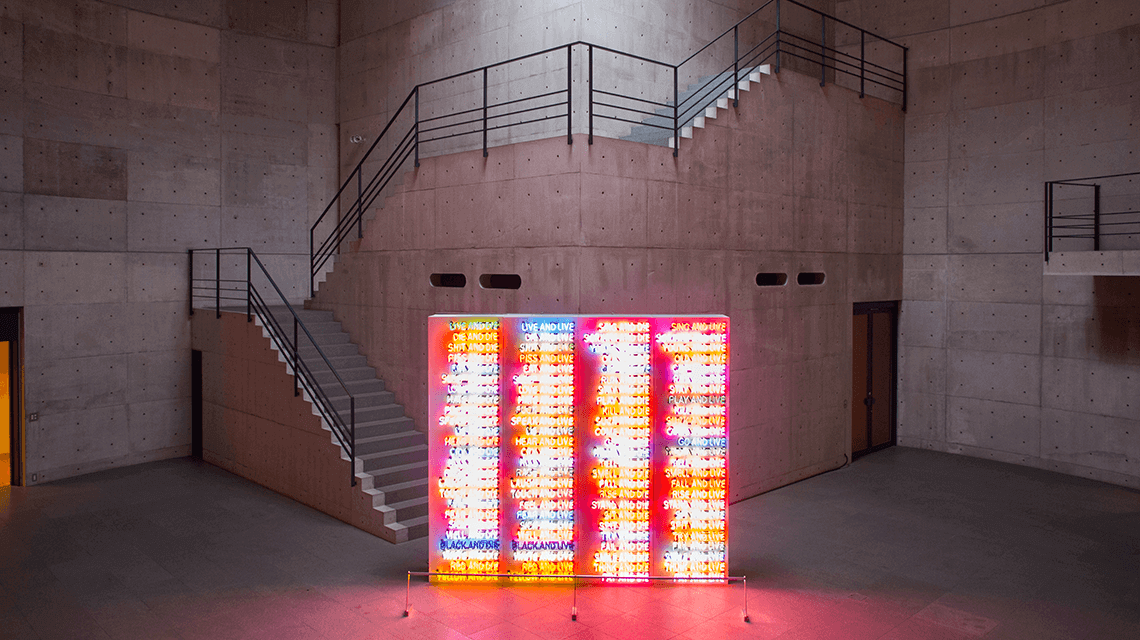 Japan's Top Biennales and Triennales
Setouchi Triennale
The fantastic Setouchi Triennale covers 12 islands of the Seto Inland Sea plus the city of Takamatsu and the town of Uno. Setouchi Triennale runs in three sections – March-April, July-September, and October-November — totaling 108 days. During the triennale you'll find art installations in galleries and public spaces throughout the region (including, of course, Naoshima), as well as a variety of related events. You'd need weeks to see most of the exhibitions in the Setouchi Triennale (2013's show had 150 pieces), but fortunately some of the installations are set up year round. Getting between the islands is made simple by the inexpensive ferries that run regularly. Once you're on the islands, walk, cycle, or hop on the shuttle bus.
Nakanojo Biennale
The Nakanojo Biennale started in 2007 and takes place in Nakanojo, a town in rural Gunma Prefecture (about 150 km north west of Tokyo). The 2015 Nakanojo Biennale saw 132 artists from Japan and around the globe descend on Nakanojo. The exhibitions, featuring installations, paintings, photograph, multimedia work, and videos, are set up in two onsen (hot springs) towns – Shima Onsen and Sawatari Onsen – and in Nakanojo's town center in public and disused spaces, such as a former wooden schoolhouse. If you're without a car, the best way to explore the Nakanojo Biennale is to base yourself in Shima Onsen, where you can stay the night in a ryokan.
Yokohama Triennale
Less than an hour south of Tokyo, the water city of Yokohama plays host to one of Japan's most impressive art events. The most recent Yokohama Triennale, held in 2014, featured a whopping 444 pieces of artwork by 79 artists. Past Yokohama Triennale themes have included "Art Fahrenheit 451: Sailing into the sea of oblivion," and "Our Magic Hour." Talks by the artists, film screenings, workshops, and children's activities round out the program.
Echigo-Tsumari Triennale
Since 2000, Echigo-Tsumari Art Field (also featured above) has hosted the Echigo-Tsumari Triennale, with artwork spread throughout the rural region. Beyond the pieces themselves, there's a performance art element to Echigo-Tsumari Triennale, with performances held in the local villages.