You could spend a lifetime getting to know a megalopolis like Tokyo, and there are so many things you could do when you're on holiday here.
But you might like to try starting with this list.
1. Visit a Depachika
If the apocalypse ever comes to pass, a depachika is where I'd like to live out the remainder of my days.
Depachika are basement food halls in department stores, and they're some of the best places in Japan to experience a wide range of foods in a single place. All major foods in Japanese cuisine, from yakitori to tempura, are represented here, but there are also sections for Chinese, Korean, and Western cuisine — not to mention Japanese wagashi, Western-style confectionery, and the many rotating regional food festivals throughout the year.
Everything is pure eye candy — a real visual feast. Stacks of simmered meats and deep-fried croquettes, jewel-colored salads, and cakes as delightful as Wayne Thiebaud paintings. The best part is sampling all the food on display.
There are too many fabulous depachika in town to recommend. Start with Shinjuku Isetan (eat Sadaharu Aoki's fine matcha eclairs), Daimaru in Tokyo Station (get the butter Kit Kats, or queue for the NYC Sand), or Ginza Mitsukoshi (just eat everything).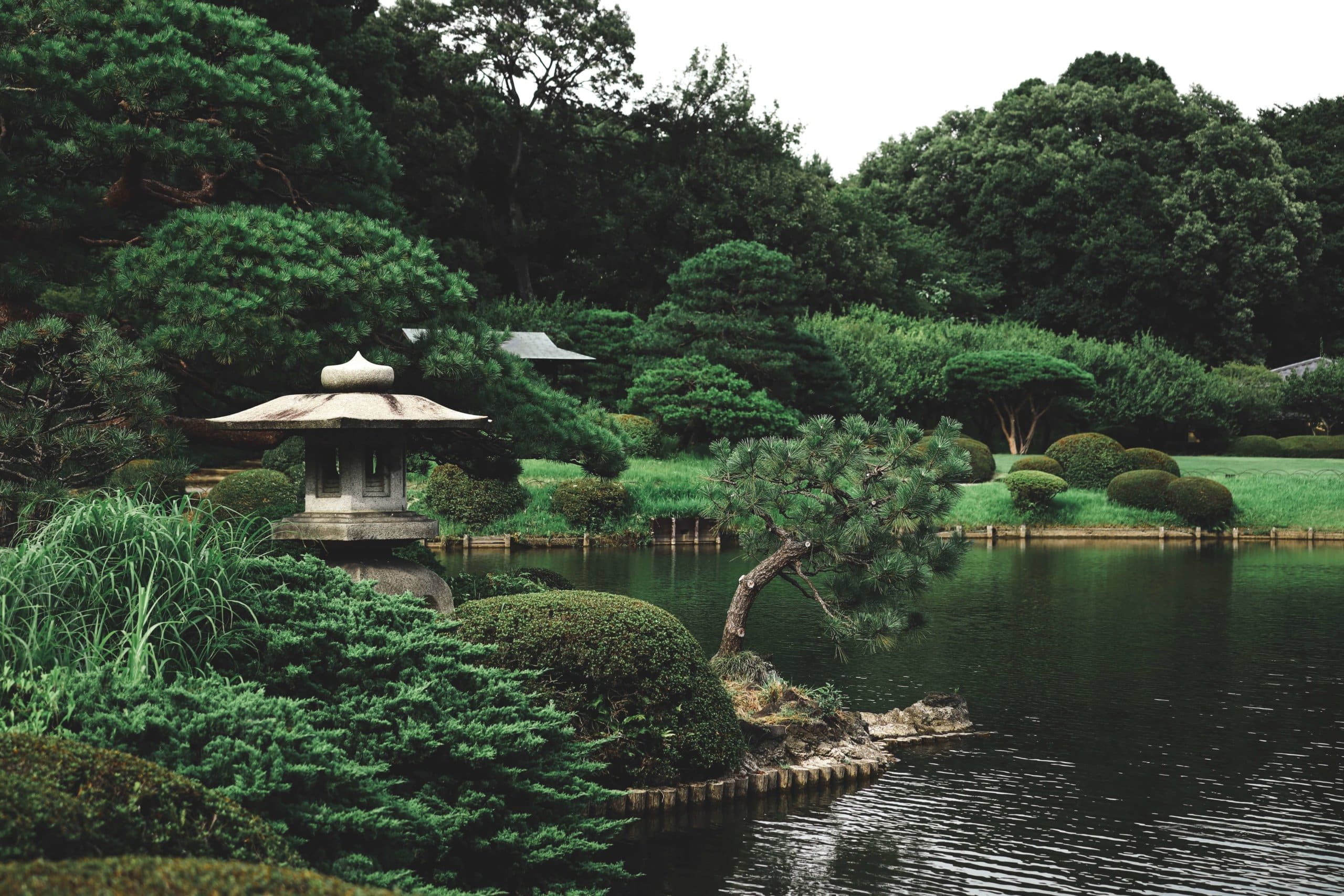 2. Walk Around a Garden
Tokyo is better known for its buildings than its bonsai. However, it does have some gorgeous green spaces, whether in the Japanese style or otherwise. If you are visiting Tokyo in the last week or so of March, into the first week or two of April, cherry blossom season remains a coveted time to visit Japan.
Read more in our post on the best gardens in Tokyo, Kyoto, and beyond.
3. Splurge on an Omakase Sushi Meal
Quality over quantity: This applies to everything in life, but especially sushi.
Overfishing is a compelling reason for anyone to reduce their fish intake, so I rarely eat sushi. But on the rare occasion that I do, I'd rather have the good stuff, made from fish handled with the respect they deserved after being caught. One great omakase is a damn sight more memorable than a series of average conveyor-belt sushi meals.
Luckily, it doesn't have to be Sukiyabashi Jiro or nothing. (You can find out more in our article on sushi myths and misconceptions.) There are plenty of sushi joints in town that do above-average sushi at reasonable price points, especially if you go for lunch. Places like Sushi Aoki or Sushi Takeuchi are good places to start.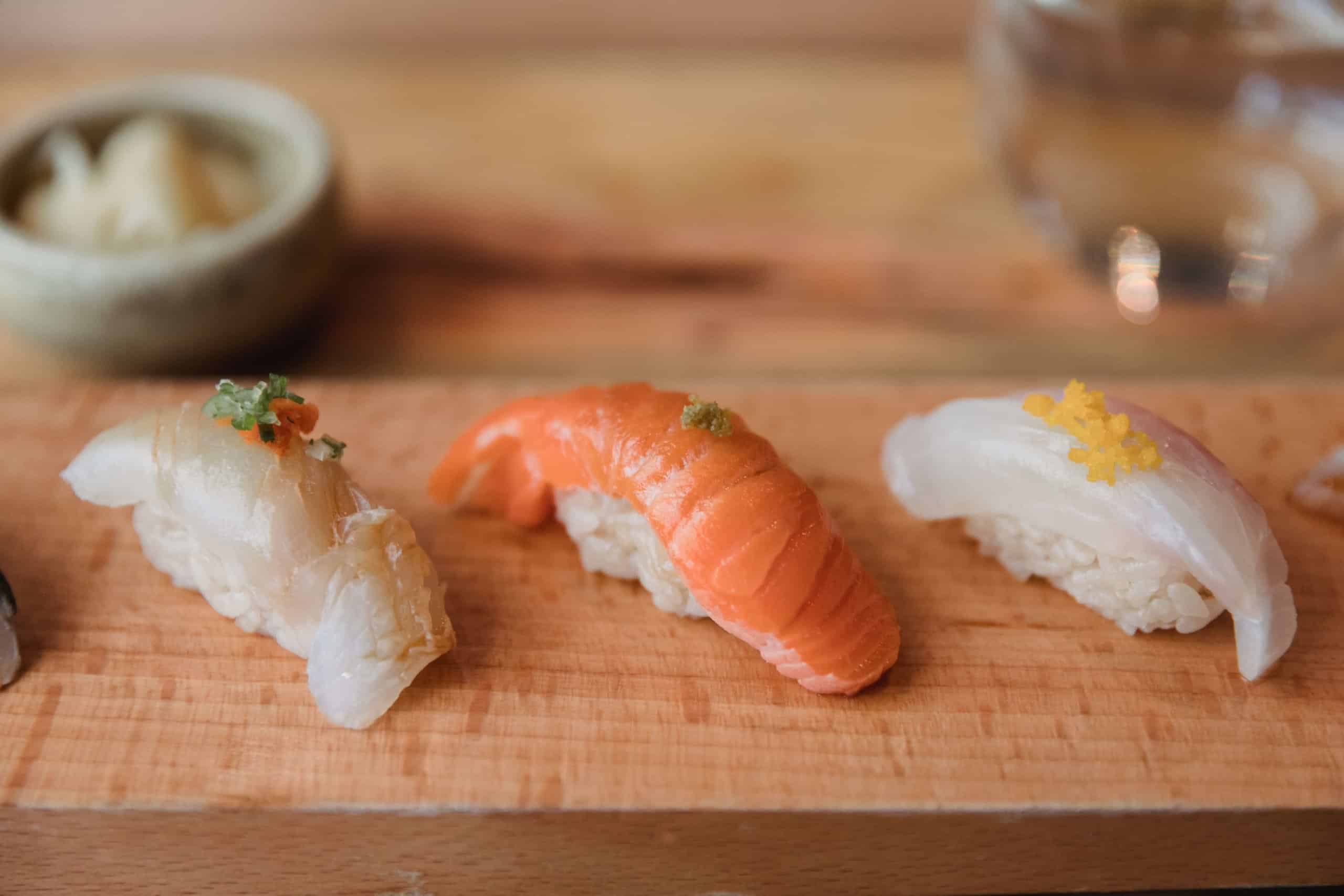 4. Appreciate Some Art
Art lovers in Tokyo are truly spoiled for choice. Those pressed for time should whittle their options down to the following: the Mori Art Museum in Roppongi, the Yayoi Kusama Museum in Kagurazaka, and the teamLab Museum in Odaiba.
Contemporary art exhibitions at the Mori Art Museum are eminently accessible and consistently excellent, with the bonus of fabulous cityscape views from the 52nd floor.
Visiting the Yayoi Kusama Museum requires advance tickets, but it's well worth the hassle. Even non-fans like myself were converted on visiting.
And then there's the world's first digital art museum — teamLab Museum. Loose yourself in dozens of surreal, hyper-colourful spaces full of interactive installations. Wander through a room of glittering crystal strands that look like LED waterfalls; watch flowers bloom in your teacup; climb through the Light Forest; jump on trampolines to birth planets. It's an experience unlike anywhere else.
5. Drink Coffee at an Old-fashioned Kissaten
Sure, Tokyo has no shortage of trendy third-wave coffee bars helmed by baristas with carefully trimmed goatees. (Really.) But give me any day the kissaten, an old-school cafe that usually looks like it came straight out of a '60s film. Even better if it's a jazz kissa, populated by a few cantankerous patrons puffing away on their cigarettes in the corner.
Though I don't smoke, I have a soft spot for the smoky places. It's all about the atmosphere. Ginza's Cafe de L'Ambre and Shibuya's Chatei Hatou are both great places for a spot of nihilistic musing over coffee, cake, and a swirl of cigarette smoke.
6. Slurp Some Ramen
No list of things to do in Tokyo would be complete without mentioning Ramen. With literally thousands of amazing shops and styles to choose from, it's all about finding a bowl (or 10) you love.
For the quintessential Tokyo experience, make it an old-school bowl of shoyu ramen at Manpuku in Ginza, which has been kickin' it since 1929 with their classic soy-flavored chicken broth.
Alternatively, if you're willing to wake up at the crack of dawn for tickets, Michelin-starred Tsuta in Sugamo does a superb bowl of shoyu ramen.
7. Soak Up the Shitamachi Vibes
Sometime in the late 20th century, people here decided that the working-class areas of Tokyo constituted the "real" Tokyo — and located all their nostalgic longings in areas like Ueno, Asakusa, and Yanaka. I'd hesitate to endorse any ideas of "authenticity" just like that — but there's no denying that downtown Tokyo has a very local charm.
There's so much I love about east Tokyo, whether it's shopping at the underground Asian market in Ueno or people-watching around the temple in Asakusa. I love the skeezy bars, the neon lights of love hotels down empty lanes at night, izakaya where old men start drinking before noon, the sento filled with gossipy local old folk. Take some time to wander around these areas, watching life go by.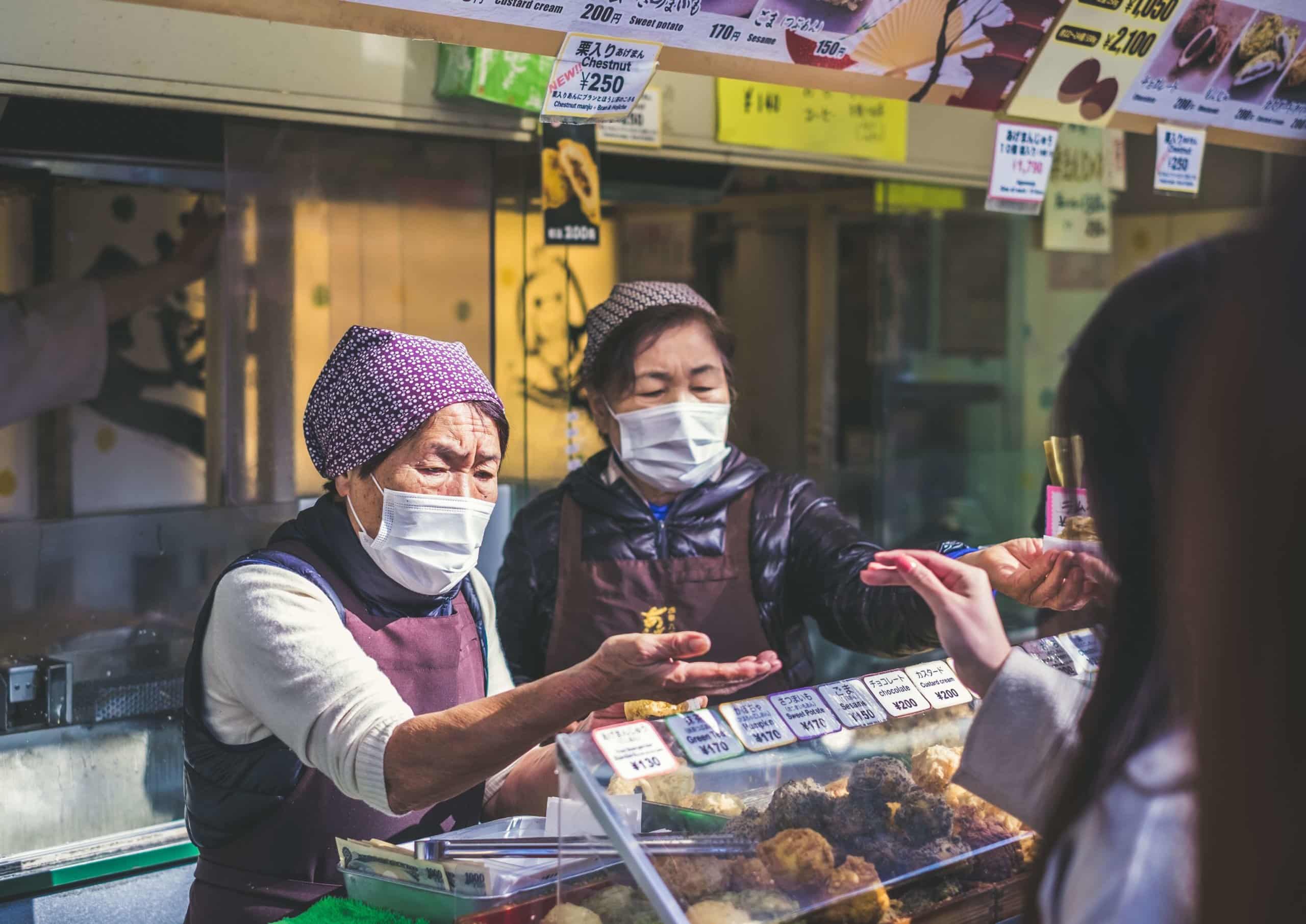 8. Eat Wagyu
Few experiences compare to the uncomplicated joys of eating good wagyu. I literally go into paroxysms of pleasure when I bite into a cube of seared, richly marbled beef.
Yakiniku is the obvious choice for a wagyu experience, since you'll try different cuts of the cow throughout the whole meal. Gourmet favorites include Jumbo Hanare and Nakahara. For more modestly priced meals, there's Yakiniku Shimizu and Ichirin Saitemo Hana wa Hana.
For sukiyaki, any of the Ningyocho Imahan branches deliver a consistently excellent version, especially if you go for the "high quality" or "top quality" options. Shima and Vesta are reliable places for amazing steak.
If you're looking for a spectacular wagyu blowout, and you have a membership or know someone who does, a meal at Wagyumafia may be the way to go. Good luck getting in.
9. Hang Out at Jazz Joints
Some might call this pretentious; we prefer "literary." Pretend you're in a Murakami novel and hit up one of Tokyo's numerous jazz joints. For extra points, go to a vinyl-only bar.
For some suggestions on where to go, check out Tokyo Jazz Joints, an excellent documentary project chronicling the city's vanishing jazz culture.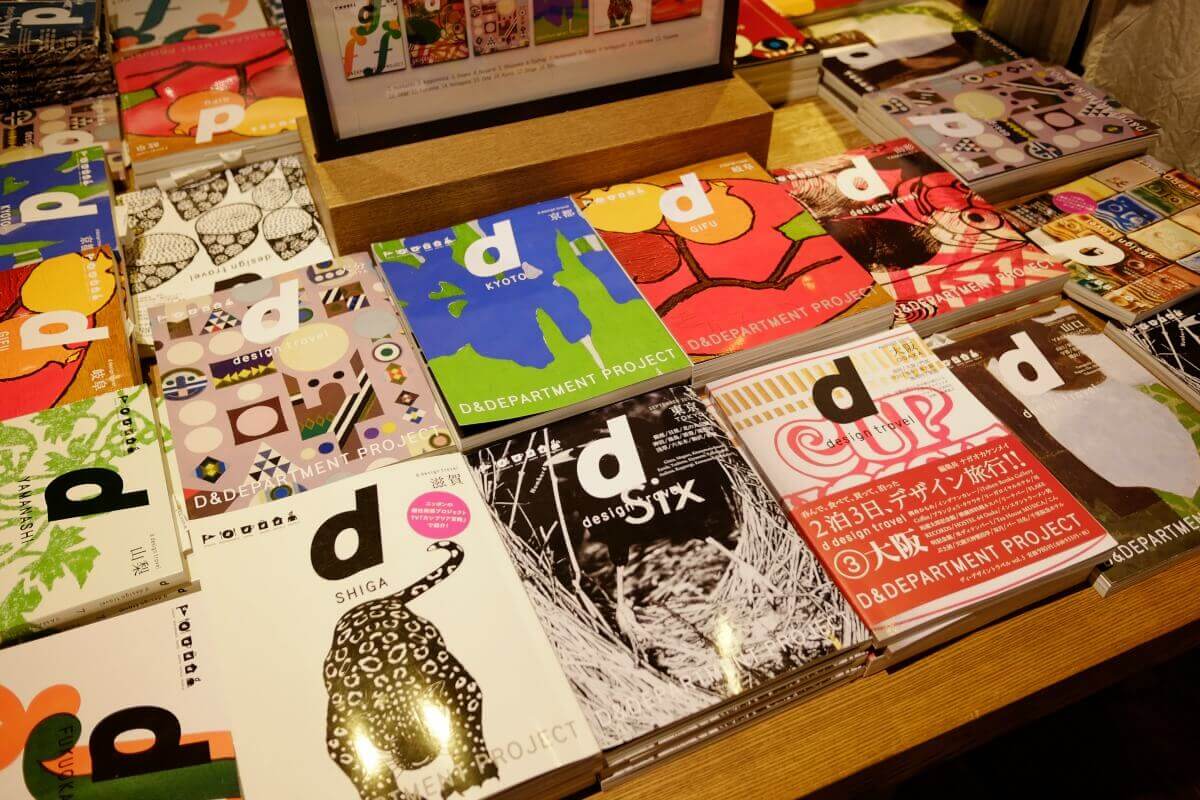 10. Fall in Love With Books
We might live in the era of the smartphone, but Japan retains a steadfast love for print. Bookshops large and small continue to thrive here, thanks to a strong culture of craftsmanship and reading, and bibliophiles will find many places to indulge their book habits.
If you have time for just one book stop, make it book emporium Daikanyama T-Site Tsutaya — a sprawling, light-filled, three-building complex of books, magazines, DVDs, and tasteful products targeted at sophisticated hobbyists. The Tsutaya bookstores in Ginza Six and Roppongi Hills are just as beautiful, if smaller, and worth visiting if you're in the area.
11. Hit Up the Bars
Tokyo nightlife has a bar for every mood and every vibe possible. Fancy yourself in a movie? Watch the sun set over Tokyo at one of the sky-high hotel bars, like the Park Hyatt's New York Bar or the Conrad Hotel's TwentyEight. Alternatively, drink a movie at The Whales of August, where they serve cinema-inspired cocktails.
Serious about your drinks? Turn to the specialists. World-acclaimed mixologist Gen Yamamoto and his cocktail omakase would be the obvious choice. Whisky drinkers would do well at the Tokyo Whisky Library, or at Zoetrope where the Japanese whiskies are as good as the films screened. Tequila fans have around 400 varieties to choose from at Agave. Dive into Tokyo's booming craft beer bar scene, or check out the craft sake offerings instead.
At the opposite end of this drinking spectrum lies the kind of experience that requires you to forgo any sense of personal space for a few hours. Squeeze yourself into a ramshackle bar in Golden Gai or Nonbei Yokocho, both drinking districts that'll transport you back to postwar Tokyo. Hit up a standing izakaya in Ueno or Shinbashi. Nothing loosens tongues and ties like good food washed down with plenty of beer.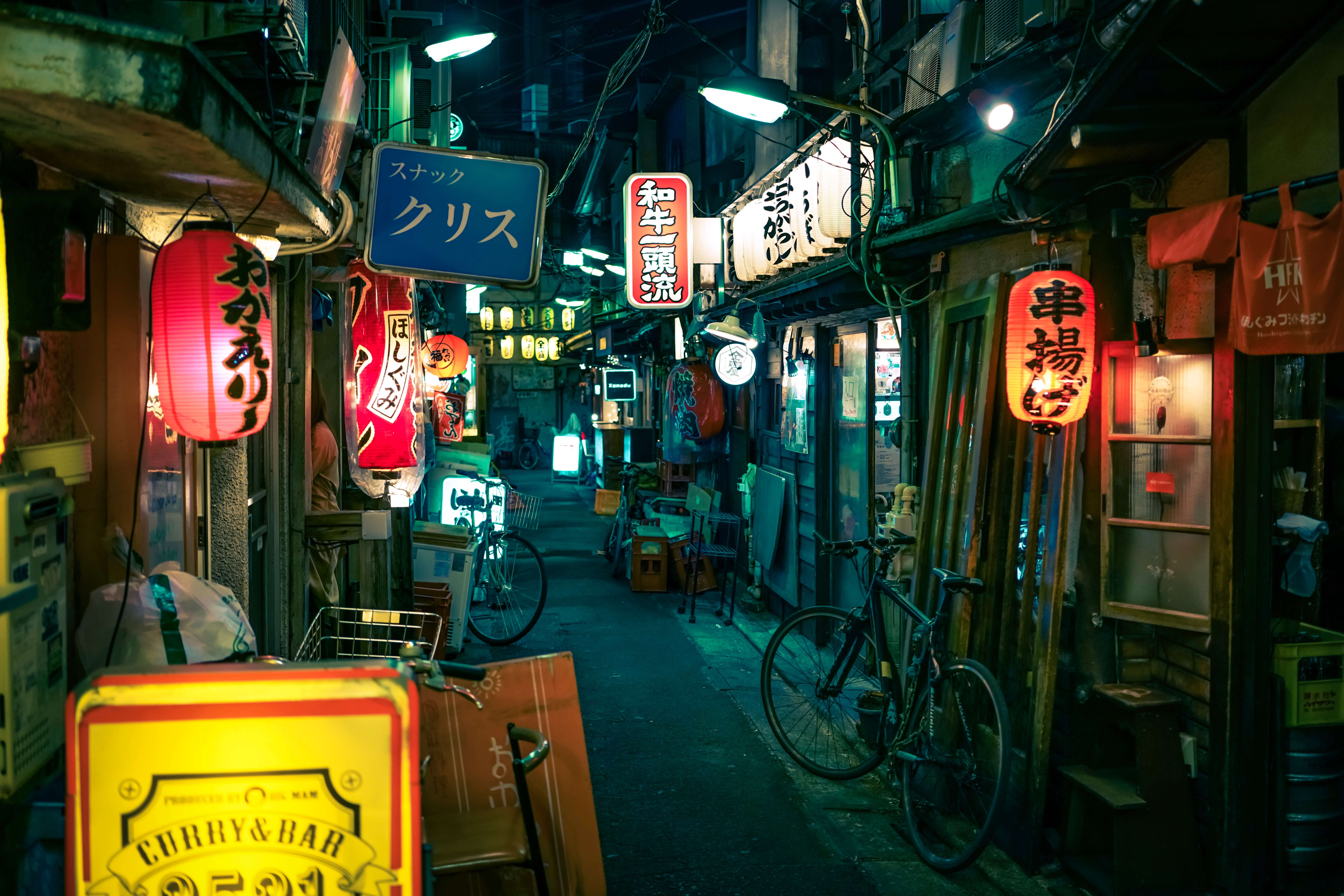 12. Shop for Traditional Crafts
As with sushi, so with traditional crafts: Quality trumps quantity anytime. Tokyo has all manner of specialist shops catering to specific tastes — the following places are just the ones I like.
There's Blue & White in Azabu-Juban, which gathers in one place a collection of beautiful handicrafts that are, unsurprisingly, mostly blue and white. Think indigo-dyed tenugui (printed hand towels) in a variety of patterns, porcelain and ceramics, tote bags, and gorgeous cotton yukata (summer kimonos). The tenugui make wonderfully practical souvenirs. The staff is lovely, too.
Aoyama Square showcases high-quality traditional crafts from across Japan, with the added criterion that all products must be used in everyday life. They're not cheap, but you get what you pay for, and everything is priced accordingly. You'll find everything from ceramics and lacquerware to paper and wood products.
Then there's Kappabashi Street, also known as "kitchenware heaven." This street supplies restaurant operators with their tools, but anyone can shop here. It's a good place to pick up a quality Japanese knife.
13. Cycle Around Tokyo
Getting around Japan is famously clean, safe, modern, and efficient. Tokyo's train system is a marvel, but riding crowded carriages every day quickly grows old. Exploring the city on bike, on the other hand, is a fantastic way to explore Tokyo neighborhoods and work up an appetite at the same time.
Rent a bicycle or join a cycling tour; stay within the metropolitan area or explore some forests and mountains on the outskirts of Tokyo. Whatever you choose, it'll be a fun and different experience of the city. Wear a helmet and ride responsibly.
14. Visit the Ghibli Museum
Anyone who has enjoyed a Ghibli film — such as Spirited Away, My Neighbor Totoro, or Princess Mononoke — even in the slightest should make time to visit Tokyo's Studio Ghibli Museum.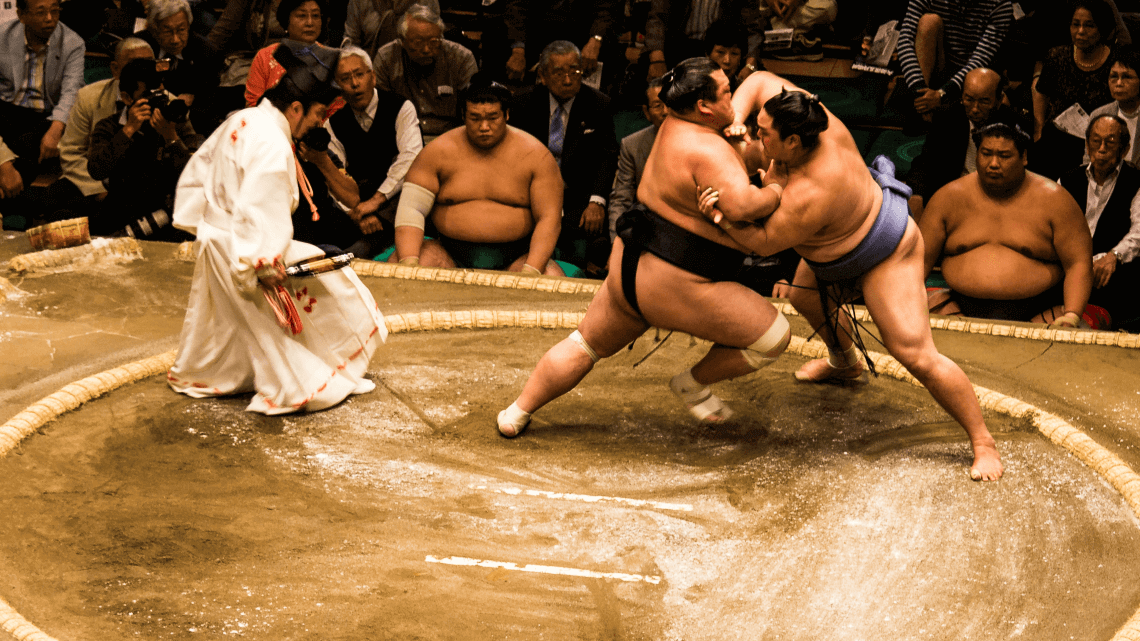 15. Explore the World of Sumo
Time your vacation correctly and you could be in town to catch a sumo tournament. Watching a video doesn't compare to a live match — the atmosphere in the stadium is truly electric.
If sumo tournaments aren't occurring while you're in town, arrange a visit to one of the sumo stables in the Ryogoku area for a glimpse into wrestlers' training sessions. This is typically possible at most times of the year.
Follow it with a sumo-style meal of chanko nabe, a protein-rich hot pot containing anything and everything from chicken and fish to tofu, beef, and vegetables. You might not be able to down sumo-sized portions, but it's delicious anyway.
Sumo is deeply traditional, and remains a fascinating glimpse into certain aspects of Japanese culture.