If you're planning a trip to Japan, one of the most important, enjoyable, and challenging steps is deciding where in Japan to go.
With so many amazing places to choose from, and so much online content to sift through, figuring out your ideal destinations can seem daunting, whether it's your first time to Japan or a return visit.
The good news is that Japan has so many incredible urban and rural destinations (and bucket list-worthy Japan experiences) that you basically can't go wrong. The "bad" news is that there may be no such thing as a true "best places in Japan" list, since so much comes down to personal preferences and interests.
To help you cut through the clutter and make informed choices for your Japan trip, we've compiled this in-depth curated guide to 30 of Japan's best destinations.
Originally written in 2016, this post was updated and republished on October 14, 2021.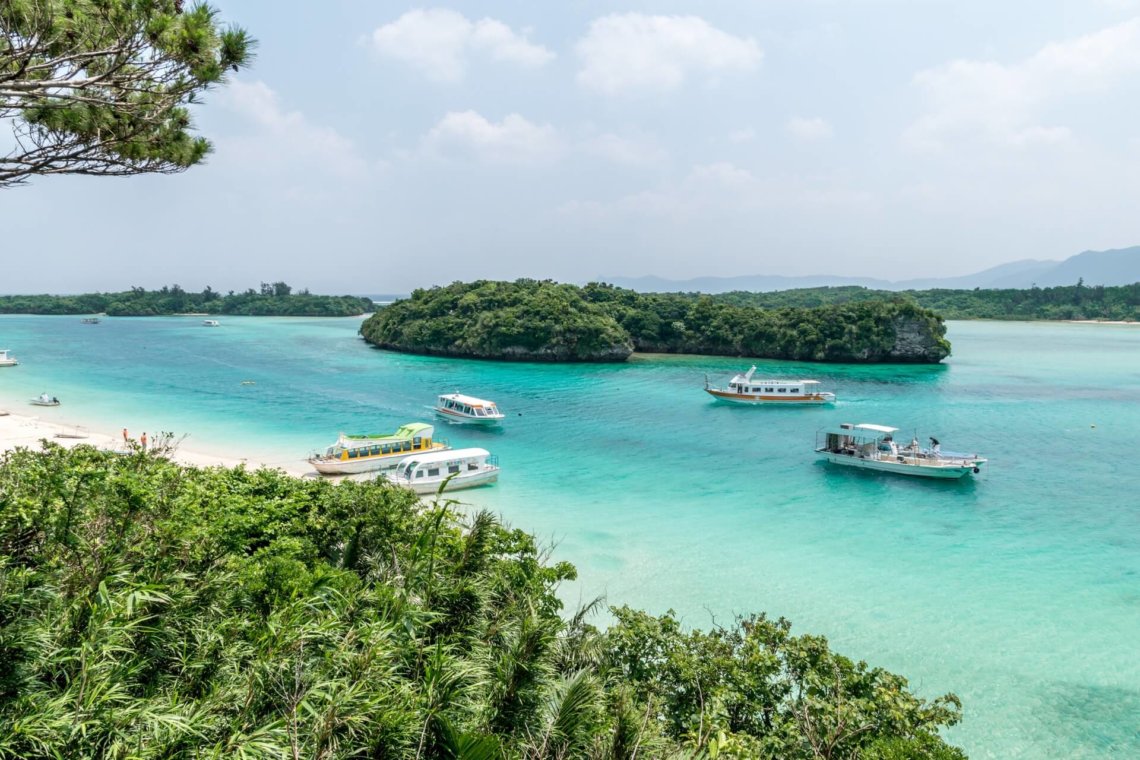 Your Guide to Japan's Best Destinations
Our guide to the best places in Japan is based on our personal, firsthand experience living in and traveling throughout Japan. As Japan travel experts, this is our job!
Read more about our travel philosophy below, or jump straight into the destinations by clicking on one of the links below:
From our perspective, when it comes to something as personal as travel, there is no such thing as a true "must-visit." It comes down to personal preference, above all. This is why we specialize in planning custom trips to Japan, so we can help our clients visit places that will be meaningful to them personally.
But we understand that "best of" lists can provide valuable inspiration, especially in the early stages of planning. So based on our travels — and our experience arranging custom Japan trips for travelers from around the world — we've compiled this "short" list of worthwhile and rewarding places to visit, both on and off the beaten path.
For most travelers, we suggest visiting cities and the countryside, for a varied and well-balanced experience. For example, even with as little as 1 week in Japan, you can get an introduction to the modern (and surprisingly peaceful) Tokyo, the historic (and surprisingly hip) Kyoto, and still have time for at least 1 night at a traditional ryokan in the Japanese countryside.
One final note: we couldn't include every single place we love in Japan, and please also keep in mind that these are not listed in any particular order. Now that we've covered some key background, onto the fun part…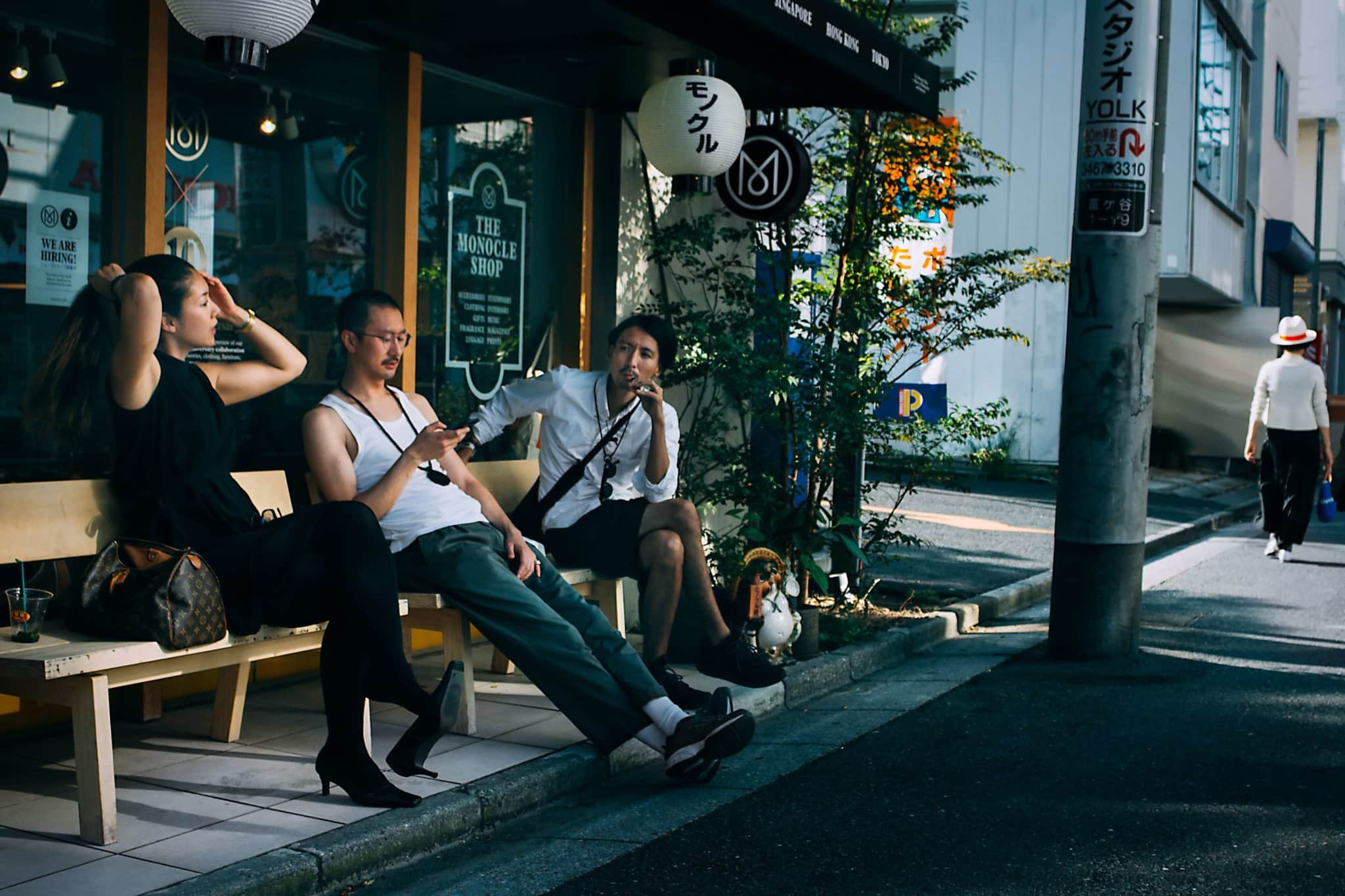 Best Cities in Japan
Japan is home to some of the world's most dynamic and fascinating cities. While exploring Japan's urban centers — from Sapporo to Fukuoka, and everywhere in between — you'll be able to enjoy the best of Japanese food; shopping, art, and design; some of Japan's best boutique and luxury hotels; and more.
Even if you're the type of traveler who tends to avoid big cities, we recommend giving Japan's cities a chance. Along with being worthwhile for so many reasons, they often surprise nature-lovers with how tranquil they can be. Yes, there are busy and hectic areas, but the peaceful backstreets of cities like Tokyo and Kyoto a totally different story.
Another thing that sets Japan's cities apart is that, along with all the excitement they offer, they're also incredibly efficient and safe. These are among the many, many reasons we love Japan so much.
If you can only visit a couple of Japan's cities, you'll probably gravitate towards Tokyo and Kyoto, for good reason. In many ways these are essential destinations, especially if it's your first trip to Japan.
1. Tokyo
Tokyo needs little introduction, and while we typically recommend people spend at least 3-4 nights here, you can get a sense for how much there is to see and do in our mini guide to One Day in Tokyo.
One of the world's most exciting and eclectic cities, Tokyo is full of amazing restaurants (with cuisine both high and "low"), beautiful gardens, cutting-edge architecture, charming neighborhoods, and a glittering neon-filled cityscape.
There are also countless great day trips near Tokyo, including Kamakura and Nikko (both featured below), among others.
2. Kyoto
Kyoto could not be more different than Tokyo, but is equally enthralling. One of the most culturally rich cities in the world, Kyoto is what many travelers dream of when envisioning Japan.
You could easily spend weeks exploring its backstreets, generations-old craft shops and restaurants, not to mention the ancient capital's temples and shrines. For a sense of what the city offers, see our mini guide to 3 Days in Kyoto, but for a more comprehensive view don't miss our Guide to Kyoto.
Day trip possibilities also abound, with options including Osaka and Nara (both featured below), Kibune and Kurama, Lake Biwa and Shigaraki, and more.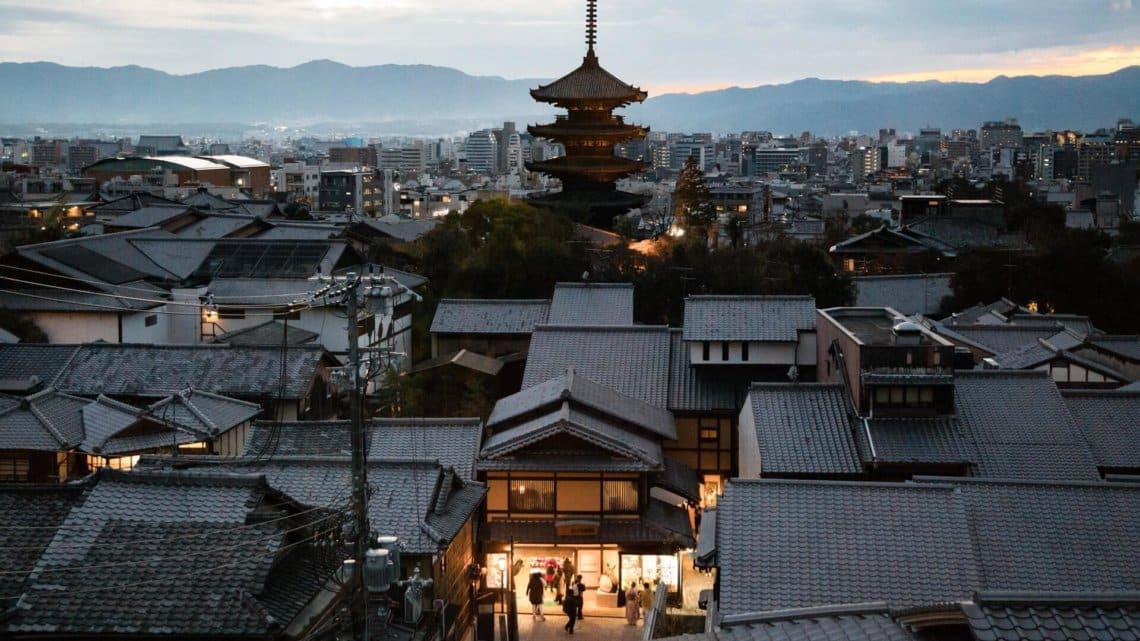 3. Kanazawa
Kanazawa is one of Japan's loveliest traditional destinations, renowned for its beautifully preserved historical districts, elegant crafts, and some of the country's best seafood and produce. Along with Kyoto, Kanazawa was spared air raids during World War II, leaving much of the historic city intact.
Along with its crafts and cuisine, highlights of Kanazawa include Kenrokuen (one of Japan's best gardens), the city's lovely geisha and samurai districts, the colorful Omicho Market, the D.T. Suzuki Museum of Buddhist philosophy, the striking 21st Century Museum of Contemporary Art, and Myoryu-ji (the Ninja Temple). See more in our Introduction to Kanazawa.
4. Osaka
Despite its proximity to Kyoto, Osaka could not be more different from its more tradition-oriented neighbor. The rambunctious city of Osaka is best known for its culinary culture (see our guide to Osaka's food) and wonderfully friendly people.
For our clients, Osaka tends to be less about sights and more about tastes, but the city also offers plenty in the way of things to see and do, including the reconstructed Osaka Castle, the world-famous Osaka Aquarium, and Universal Studios Japan. For a deeper look, see our Introduction to Osaka.
5. Hiroshima and Miyajima
Most people associate Hiroshima with its tragic past, but the city — along with neighboring Miyajima — offers much more than history.
Hiroshima is best known as the site of one of two atomic bombs dropped on Japan by the US at the end of World War II. The Hiroshima Peace Memorial Museum is located in the Peace Park, adjacent to the sobering sight of the iconic A-Bomb Dome (see our guide to the best things to do in Hiroshima).
The Peace Park and Museum are well worth visiting, but after reliving the horrors of 1945 you'll see that Hiroshima's present is much brighter. Hiroshima's people are friendly and outgoing, and in addition to the famous local specialty, okonomiyaki, Hiroshima is full of bars and restaurants offering local sake (and, in winter, the amazing local oysters).
Miyajima, located just outside the city, makes for a perfect day trip, though some travelers choose to stay on Miyajima itself (instead of, or in addition to, a stay in Hiroshima proper).
Miyajima is famous for the picturesque Itsukushima Shrine, a UNESCO World Heritage site with a magnificent red torii gate that appears to be floating in the waters of the Inland Sea. But Miyajima is much more than simply Itsukushima Jinja: the island offers plenty to see and do, including sea kayaking, hiking, quaint streets offering tasty local snacks, and more.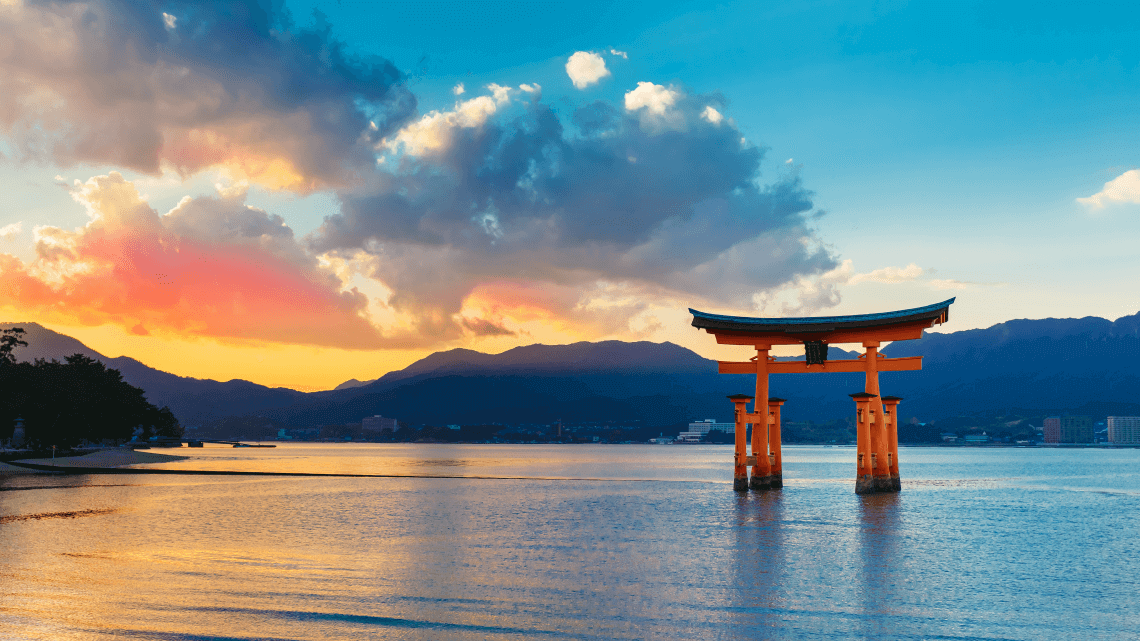 6. Fukuoka
Fukuoka is a cosmopolitan city at the northern end of the rugged Kyushu island. Also known as Hakata, the city of Fukuoka is one of Japan's culinary capitals, and is also blessed by relatively mild weather, a buzzing energy yet laid-back feel, and access to Kyushu's beautiful landscapes.
Fukuoka's food is the draw for many travelers. The city is legendary for its tonkotsu ramen, and also one of few cities in Japan with a thriving yatai culture. Yatai are humble and casual food carts, where you can drink and dine among locals. In addition to its culinary highlights, Fukuoka is a magnet for creatives with a vibrant arts scene, attracting young artists and designers from throughout Japan (and Asia).
7. Sapporo
Most travelers visit Hokkaido (featured in the Most Beautiful Places in Japan section below) for its nature, and some of the world's best skiing and snowboarding. But the island's food is also a huge draw, and one of the best places to eat is the island's largest city, Sapporo.
In Sapporo you can sample the mouthwatering variety of Hokkaido's cuisine, including top-quality sushi, sashimi, and seafood in general; some of Japan's best dairy and baked goods; premium Japanese fruits; heartwarming specialties including miso ramen, soup curry, and jingisukan ("Genghis Khan," a grilled mutton dish); and more.
8. Kobe
Kobe tends to be synonymous with the iconic Kobe beef, and wagyu in general, but the city is much more than a place to eat top-grade meat (as a side note, see what many people get wrong about Kobe beef, and other myths and misperceptions about Japan).
Despite being so near Kyoto and Osaka, most first-time travelers don't make it to Kobe. The pretty and cosmopolitan urban center, nestled between the mountains and the sea, has a fascinating history and boasts fantastic food (including one of Japan's best Chinatowns) and local sake. The local baseball team, the Hanshin Tigers (who play in Nishinomiya, in between Kobe and Osaka), also has some of the most enthusiastic fans you'll find anywhere on Earth.
9. Sendai
For travelers exploring Tohoku (featured below), Sendai can be a fun and memorable place to stop off for a night or two en route to more remote locations. The city has a lively nightlife scene, with countless izakayas offering up local specialties and nihonshu (sake) from around the region. Sendai is also a convenient base for exploring the nearby Matsushima Bay and the charming port town of Shiogama.
10. Takamatsu
Takamatsu is a pleasant city on the northeast coast of Shikoku Island, another of our favorite off-the-beaten-track regions.
Most travelers stop in Takamatsu en route to more out-of-the-way destinations, such as Naoshima and the Iya Valley (both featured below). But Takamatsu itself is worth a visit, with highlights including its renowned sanuki udon noodles, the gorgeous Ritsurin Koen Garden, and the serene Isamu Noguchi Garden Museum Japan.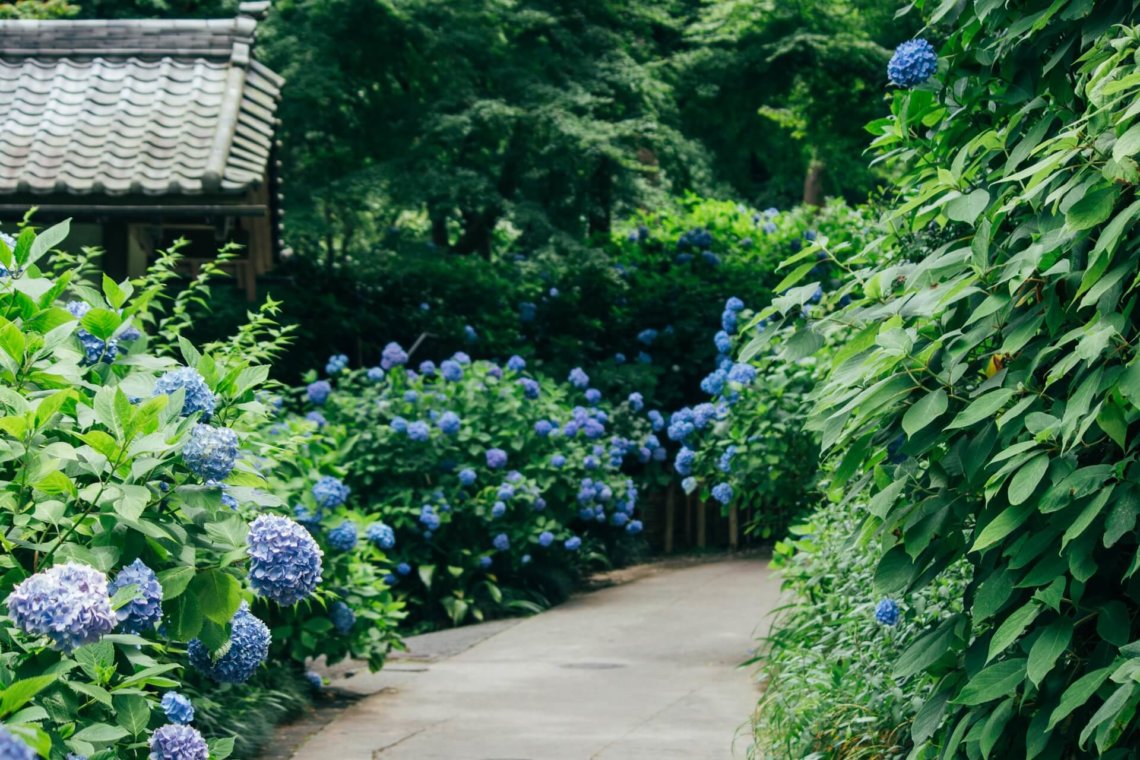 Most Beautiful Places in Japan
Japan has no shortage of beautiful places, and below you'll find some of our favorite villages, towns, and regions around the country. Even if you're a hardcore city person, to complement your urban experiences we highly recommend at least one visit to the Japanese countryside.
Thanks to Japan's world-class rail network (learn more in our Guide to Train Travel in Japan), getting into rural Japan is easy, though in certain regions you may want to hire a private driver or rent a car, as some of the most remote areas are best explored with a vehicle.
For more rural travel inspiration, see our feature on Japan's Best Off-The-Beaten-Path Places. Lovers of nature and relaxing rural escapes will also find inspiration in our 13-day Luxury Ryokans & the Japanese Countryside sample itinerary.
11. Tohoku
Even though we love telling people how beautiful Tohoku is, few people take us up on actually visiting! This is unfortunate for travelers who love unique destinations, but great news for people who are happy to get off the tourist track to spend time in relatively out-of-the-way locations.
The Tohoku region, located in northern Japan (just south of Hokkaido), is vast and about as remote as it gets on the country's main island of Honshu. There are far too many highlights to list, so for a deeper look at this little-visited region see the Tohoku section of our article on Japan's best off-the-beaten-path destinations.
12. The Kiso Valley and Nakasendo Road
One of the best places in Japan to experience a village-to-village walk, the Nakasendo Way in the Kiso Valley is a rewarding destination for travelers who love a mix of nature and tradition. The Kiso Valley is located just south of the Japan Alps (known for cities including Nagano and Matsumoto) and north of the bustling city of Nagoya.
The best way to experience the Nakasendo Road is by spending at least a day or more walking between villages along the historic route, which was used by samurai to travel between Tokyo and Kyoto during the Edo period.
For a short trip, you can do the half-day hike between Magome and the stunning village of Tsumago, and spend the night at a quaint rural ryokan along the way. If you have the flexibility, consider spending 2 or 3 days along the trail, including stops in the more remote Kiso-Fukushima and Narai-juku village.
13. Izu Peninsula
Located just to the south and west of Tokyo, most visitors to Japan speed through Izu without even realizing it. The shinkansen (bullet train) traveling between Tokyo and Kyoto passes through the northern end of Izu, but the majority of its gems lie to the south.
Izu is overflowing with natural beauty, onsen (hot springs), and a few of our favorite spots in the peninsula include the quaint Shuzenji Onsen village, coastal Izu-Kogen, and historic Shimoda. Izu is home to several remarkable ryokans with hot springs, and is by far one of the best places to experience a luxury ryokan near Tokyo and Kyoto.
14. Koyasan (Mount Koya)
In recent years, Mount Koya has become more popular (and crowded), yet it's still worthwhile for travelers with an interest in Buddhism and Japanese history. Approximately 2 hours south of Osaka (and 3 hours from Kyoto), it's possible to visit Koyasan as a day trip, but for a deeper experience we recommend staying overnight in one of Mount Koya's shukubo (temple lodgings). To learn more, see our Guide to Visiting Mount Koya.
15. Naoshima
Without a doubt one of Japan's best art destinations, Naoshima is arguably a must for lovers of modern art and architecture. The island's highlights include the museum-hotel Benesse House, Tadao Ando's breathtaking Chichu Art Museum, and the quirky Art House Project. Learn more about this one-of-a-kind art island in our Guide to Naoshima.
16. Kurashiki
One of our favorite little places in Japan's Chugoku region (partly because of our love for Ryokan Kurashiki), Kurashiki is a small city best known for its beautifully preserved historical district, located along a picturesque canal. Kurashiki's old merchant district, known as the Bikan Historical Quarter, is lined with attractive former kura (storehouses) that have been lovingly preserved and converted into charming galleries, boutiques, and cafes.
17. Nara
Located less than an hour from Kyoto, the rural city of Nara actually preceded Kyoto as Japan's original ancient capital. Today the city is rightly renowned for its treasure trove of UNESCO World Heritage sites, most of which are within relatively easy walking distance of one another around the central Nara Park (home to the city's famously outgoing deer). Read more in our Guide to Visiting Nara.
18. Kinosaki Onsen
A perfect destination for travelers who love old traditional villages and hot springs, Kinosaki Onsen has been delighting onsen enthusiasts for generations. The city is blessed with a wealth of historical ryokans and bathhouses, and it is a joy to stroll through the old-fashioned town in yukata (light Japanese-style robe) and geta (wooden clogs) to soak it all in.
19. Kamakura
Another gem for lovers of history and nature, Kamakura is a laid-back seaside town about an hour south of Tokyo. Historical highlights abound, but complementing Kamakura's rich tradition you'll also find young transplants from cities like Tokyo running stylish little cafes and shops. To learn more, see our in-depth Introduction to Kamakura.
20. Nikko
A couple of hours north of Tokyo, in rural Tochigi Prefecture, Nikko is a mountainous destination renowned for its UNESCO World Heritage shrines and temples, surrounded by natural beauty. As a full-day trip from Tokyo, it is possible to take in many of Nikko's highlights (which include Nikko Toshogu Shrine and the Kegon Falls), but Nikko and Kinugawa Onsen are also home to countless ryokans with hot springs for travelers who prefer to explore the area in more depth.
21. Onomichi
Along with Naoshima, the quaint port town of Onomichi is another of our favorite destinations in Japan's colorful Setouchi (Seto Inland Sea) region. Located on the southern coast of Hiroshima Prefecture, Onomichi charms travelers with its quirky atmosphere, a beguiling blend of retro and modern. Walking along its old-fashioned shotengai (central shopping arcade), you'll encounter classic neighborhood mom-and-pop shops alongside tiny design-forward boutiques. To learn more about this offbeat town, see our Guide to Onomichi.
Onomichi is also the perfect jumping-off point for travelers looking to spend more time exploring the scenic Shimanami Kaido.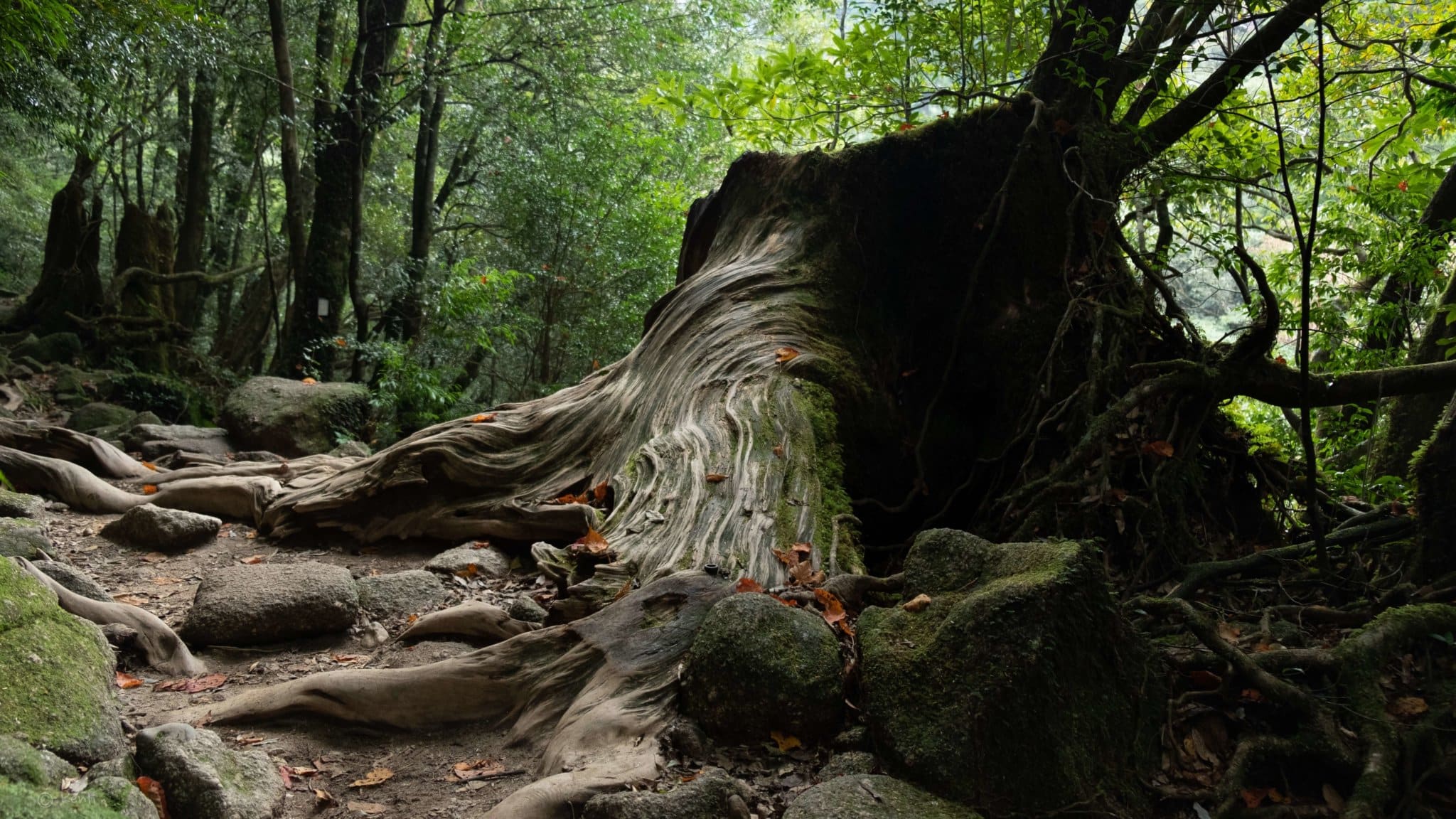 22. Hakone
Hakone is no secret, but despite its popularity remains a worthwhile destination for travelers who love nature, art, and luxurious accommodations. Along with Izu, it is one of the best and most convenient places to experience a ryokan when traveling between Tokyo and Kyoto. To read more about this scenic onsen destination, see our Guide to Visiting Hakone.
Hakone can also be a great base for views of Mount Fuji, if the weather is clear. Fujisan is notoriously "shy," as it's often obscured by cloud cover, but when visibility is good the vantage point from Hakone can be stunning. If seeing Mount Fuji is a top priority for you, consider the town of Kawaguchiko as an alternative.
23. Yakushima
It doesn't get much more beautiful than Yakushima, a subtropical island off Kyushu's southern coast. The remote island offers miles of untouched coastline and some of Japan's most rugged hiking, with trails winding through lush forests full of mossy rocks and ancient cedar trees (some as old as 7,000 years!). Despite being a UNESCO World Heritage Site, Yakushima remains largely untouched by tourism, and is a magical place to experience Japan's natural beauty.
24. Hokkaido
Japan's northernmost island, Hokkaido is renowned for its cuisine, whisky, world-class winter powder, and wide-open landscapes. Traditionally the home of the indigenous Ainu people, Hokkaido was colonized by Japan in the 19th century. Sadly, Ainu culture has suffered greatly, though in recent years there have been increasing efforts to value the history and also present-day culture of the Ainu.
You won't find many traditional villages in Hokkaido, unlike in most other rural parts of Japan. But you will find pristine expanses of nature, unique wildlife in isolated places like the Shiretoko Peninsula, some of the best skiing and snowboarding on the planet in places like Niseko, and astoundingly good food and drink.
For more on the northern island, see the Hokkaido section of our post on Japan's best off-the-beaten-path destinations.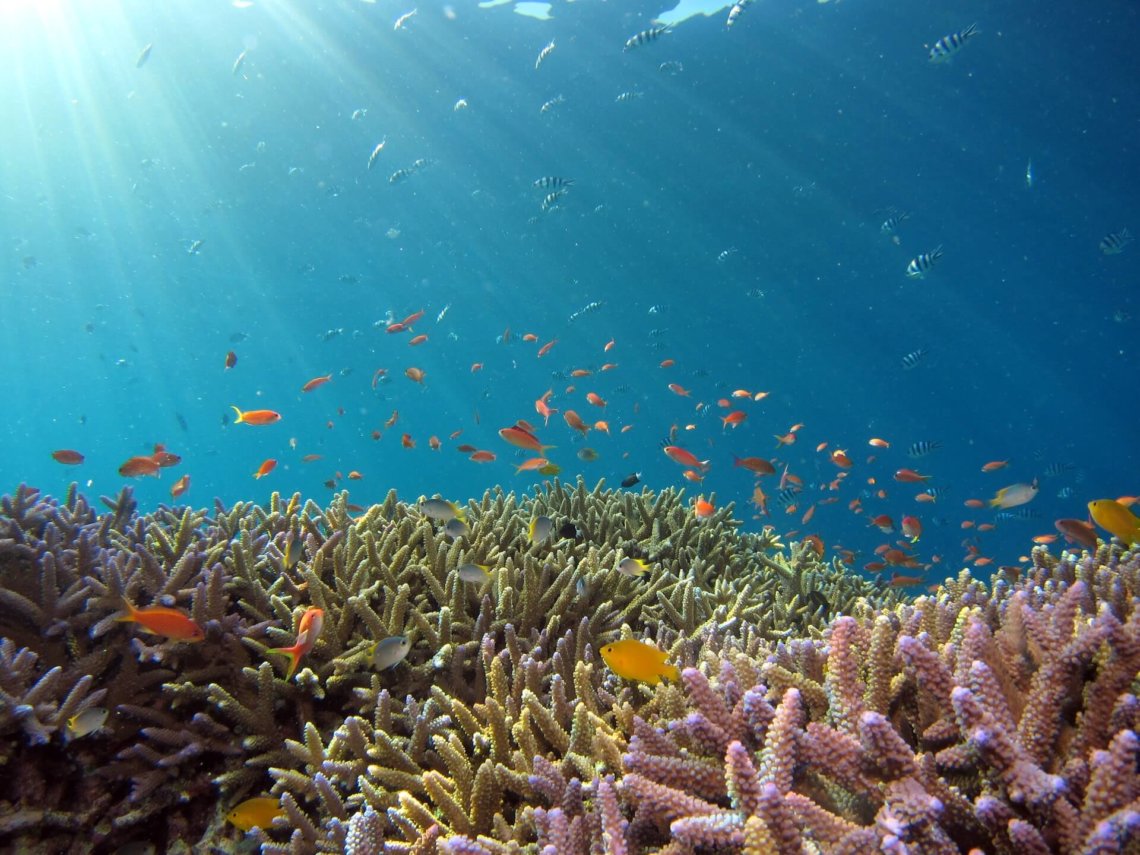 25. Kumano Kodo
The Kumano Kodo pilgrimage route is one of Japan's most enchanting walks. Deep in rural Wakayama Prefecture, just a few hours south of Kyoto and Osaka, the UNESCO-recognized Kumano region is filled with spirituality and history, as well as beautiful landscapes, charming villages, hiking, and onsen.
Walks along the pilgrimage route range from day hikes all the way up to challenging multi-day walks for the more adventurous. The Kumano Kodo is also part of a Dual Pilgrim program with its sister walk, Spain's better-known Camino de Santiago.
26. Takayama, Shirakawago & Gokayama
Established in the 16th century, Takayama is a historic town in the Hida Mountains of the Japanese Alps renowned for its traditional atmosphere and culinary offerings, including the famous Hida-gyu beef, wonderful rice and mountain vegetables, and premium sake. While the town has become popular over the years, even when the town center is filled with day-trippers a stroll in most directions will reveal quiet backstreets.
Within easy reach of Takayama, deep in the Japanese Alps are the UNESCO World Heritage historic villages of Shirakawago and Gokayama, and the off-the-beaten-path Hida-Furukawa.
27. Matsue
Matsue, located in western Japan's beautiful but little-visited Shimane Prefecture, is one of Japan's hidden gems. Most visitors travel to Matsue for the breathtaking Adachi Museum of Art. In addition to its impressive collection, the Adachi Museum is most renowned for its world-famous garden, which blends almost magically into the surrounding landscape.
In Matsue itself, enjoy excellent seafood and sake, and visit Matsue-jo (Matsue Castle), one of only a handful of surviving original castles in Japan. Matsue is also the ideal base from which to visit Izumo Taisha, one of Japan's oldest and most important Shinto shrines, as well as the idyllic Oki Islands.
28. Noto Peninsula
Jutting out into the Japan Sea, to the north of Kanazawa, is the rugged Noto Hanto (Noto Peninsula). Made famous by the wonderful book Rice, Noodle, Fish (one of our favorite Japan travel books), Noto Hanto makes for a great self-drive destination. Visit the Wajima Market, enjoy dramatic coastal scenery, have lunch at Flatt's, and consider spending the night at one of Noto's beautiful onsen ryokans.
29. Yaeyama Islands
Japan is not the first place that comes to mind when most people think of beaches in Asia. Yet it's home to one of the region's most beautiful subtropical destinations: the Yaeyama Islands.
The whole Okinawan archipelago is full of gorgeous little islands, but for one of the most unique experiences Japan has to offer, the remote Yaeyama Islands have no equal. Geographically closer to Taiwan than to mainland Japan, the Yaeyama Islands feature not only picturesque beaches and lush jungles, but a rich Ryukyu heritage and culture, not to mention Okinawan food.
30. Iya Valley
The beautiful Iya Valley in Shikoku is one of Japan's most hidden regions, and when you traverse the terrain you will appreciate why. It is made up of narrow river gorges and steep mountain peaks, covered in thick vegetation. Although now more accessible than in centuries past, the Iya Valley remains a fantastic place to experience rural and traditional Japan. Read more about the whole of beautiful Shikoku in our feature on Japan's best off-the-tourist-track regions.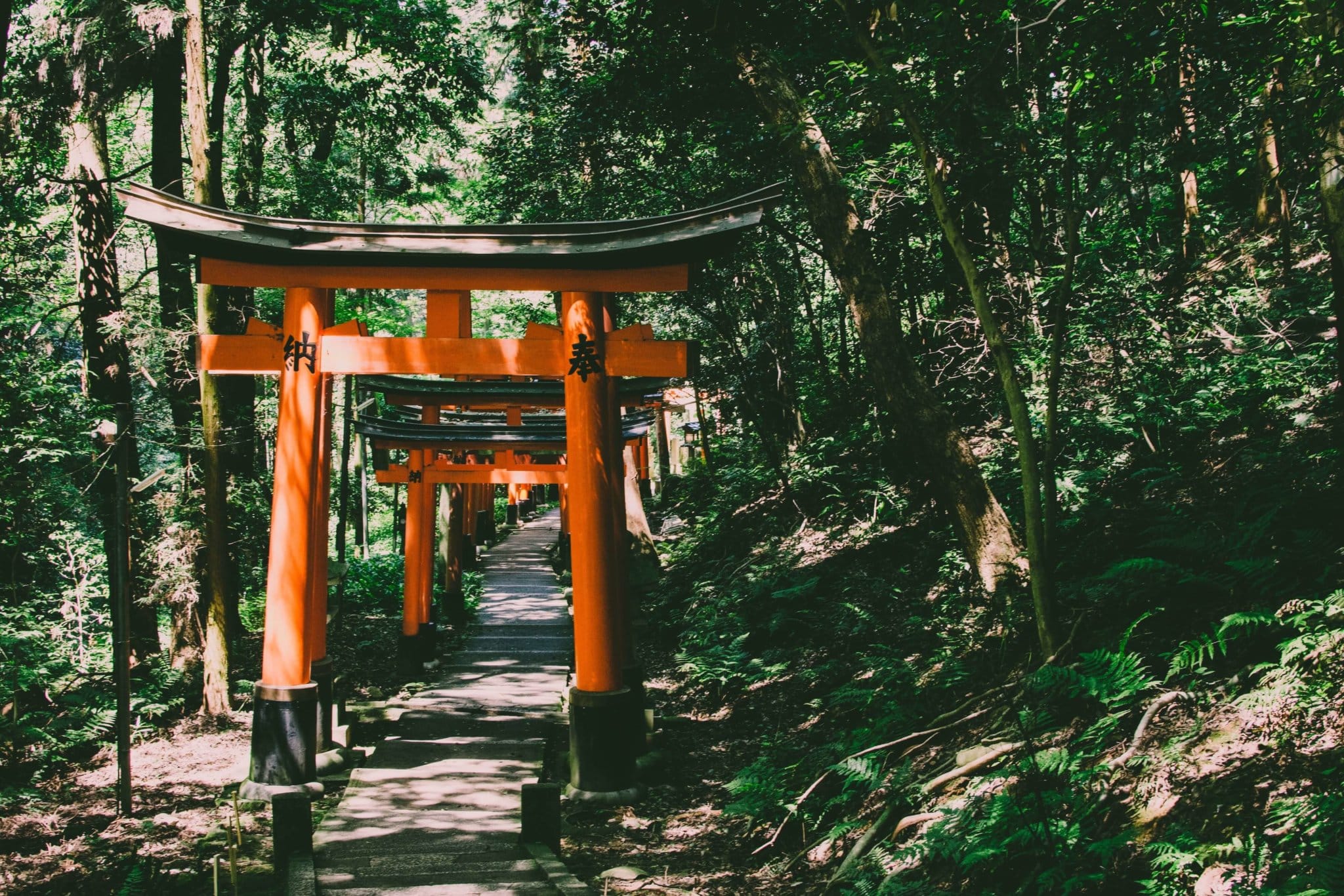 How Long Should You Spend in Japan?
One of the most common Japan travel questions we hear is, How many days should I plan to spend in Japan?
Before we elaborate, the simple answer is: as long as possible! Next to a huge country like China, Japan may look small on the map, but it's larger than it looks.
Purely in terms of area, Japan is slightly smaller than the state of California. But in terms of places and experiences, Japan is as dense as Europe, where you can travel an hour or two in any direction and arrive at a remarkable destination. This density of incredible places is what makes Japan feel larger than it otherwise might. Most travelers only fully grasp this after a first visit, which often prompts a desire to return again as soon as possible to explore further.
Thus, we recommend you "admit defeat" from the start, and accept that you won't be able to "do" Japan in just one trip (whether you have 2 weeks or 2 months). Trust me: we've spent years exploring Japan, and are not remotely near "finished"!
This being said, here are some basic guidelines to give you an idea of the possibilities depending on how long your Japan trip will be:
Less Than 1 Week in Japan
While shorter than we might normally suggest, if you're thinking of visiting Japan for less than a week, make sure to see our article on where to go if you have 5 days in Japan.
7 to 10 Days in Japan
This is typically the minimum timeframe we recommend. With 1 week to 10 days in Japan, you will have time for a well-rounded introduction to the country. Our 8-Day Japan Essentials: Tokyo, Kyoto & Hakone sample itinerary is a great example of how much you can see and do with about a week in the country.
10 to 14 Days in Japan
With a little extra time, you can include additional destinations, or simply spend more time immersing yourself in each place you visit. Our sample trips below provide some examples of how much you can see and do with about two weeks in Japan:
2 to 3 Weeks in Japan
With 2 to 3 weeks or longer in Japan, you begin to have more flexibility to visit a wider variety of regions, while also enjoying a significant degree of cultural immersion. While less common among our travelers from the US and UK, many of our Australian clients are fortunate enough to be able to devote 3 or more weeks to traveling around Japan. With this much time, the possibilities are virtually endless, so we hope our list helps you narrow things down to your own personal wish list!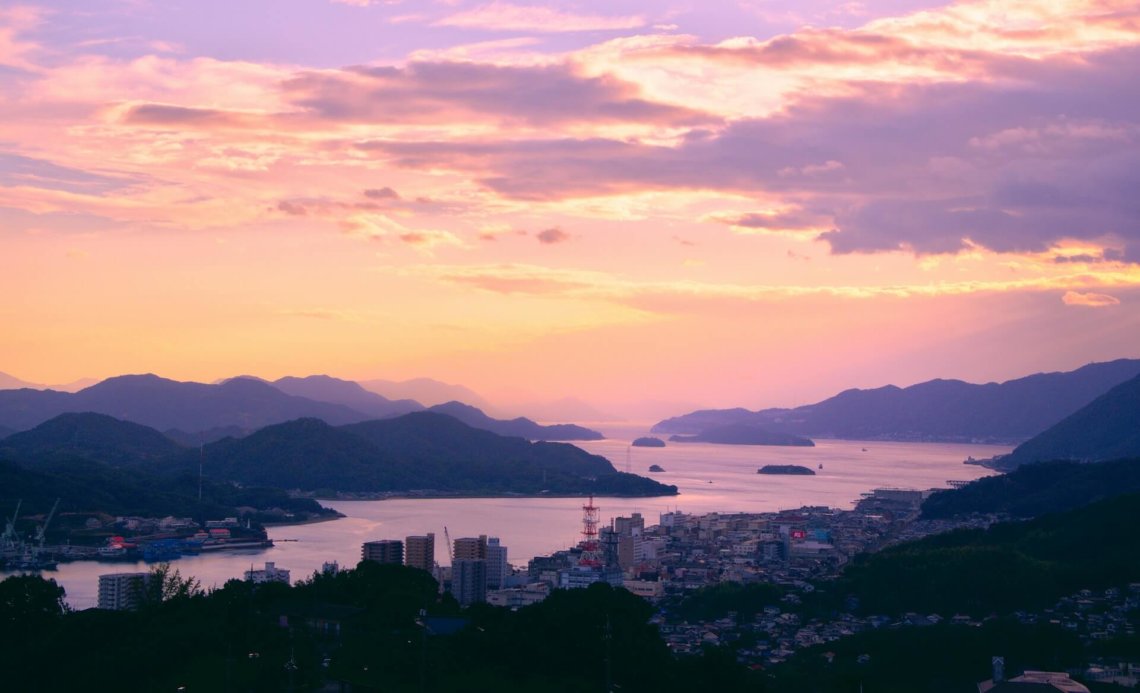 Where in Japan Will You Go?
While we couldn't include every single one of our favorite places in Japan, we hope our guide to Japan's best destinations helps you decide where to go on your trip.
At Boutique Japan, our specialty is crafting completely customized trips for travelers seeking unique, authentic experiences. If you are interested in learning more about working with us, please feel free to explore our trip planning process.