One of the most culturally rich cities in the world, Kyoto was the capital of Japan for over a thousand years, and is what many travelers picture when envisioning Japan.
The ancient capital is somewhat compact and easy to navigate, but with so much to offer – UNESCO World Heritage sites, well-known and hidden temples and shrines, and Kyoto cuisine – it's easy to get a little overwhelmed.
No matter how long you stay, you'll never experience all of the city's gems, but this basic plan will give you a great introduction if you have three days to spend in Kyoto. For even more Kyoto insight, don't miss our comprehensive guide to visiting Kyoto.
Originally written in 2015, this post was updated and republished on June 1, 2017.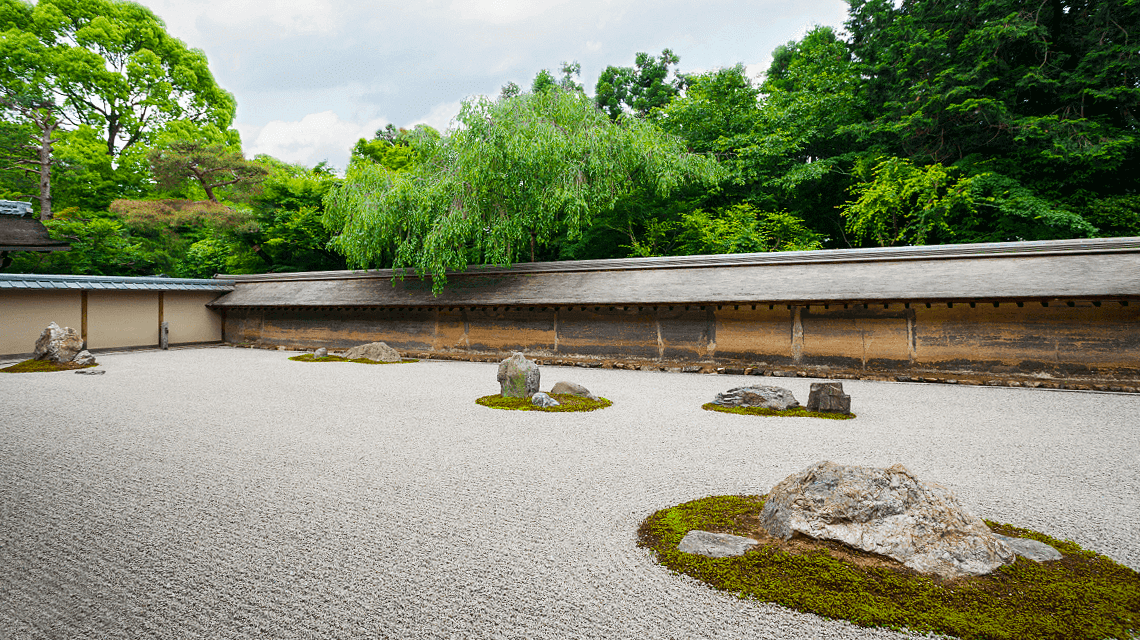 A word of advice: don't be afraid to wander aimlessly.
Much (perhaps most) of Kyoto's magic lies in its less glamorous yet equally charming backstreets, where you will stumble upon ancient temples, gardens, crafts shops, and other surprises.
Please keep in mind that the opening hours, entrance fees, and other details mentioned below are subject to change, so make sure to confirm relevant details before visiting.
Day 1: Northwestern Kyoto
Zen Buddhist temple Kinkaku-ji (The Golden Pavilion) is one of Japan's most iconic temples and gets slammed with visitors. Beat the crowds by going right at opening hour. Roughly 45 minutes here is enough time to begin to appreciate the picturesque structure – named for the gold leaf that covers its top two stories – and its surroundings.
Where present-day Kinkaku-ji stands was a private villa. In 1397, it was purchased by Shogun Ashikaga Yoshimitsu, and, after his death, converted by his son to a Zen temple. In the mid-13th century, all of the complex save for the pavilion was burnt down. In 1950, the pavilion itself succumbed to flames set by a 22-year-old monk who was attempting suicide. As such, the pavilion you see today dates from just 1955. Open: 9:00 am-4:30 pm; Admission: ¥400.
From Kinkaku-ji, walk 20 minutes to Ryoan-ji, a Zen Temple and UNESCO World Heritage site. Ryoan-ji's garden is considered one of the most superb examples of a dry landscape garden (kare-sansui), a type of Japanese Zen garden with large rock formations atop small, smooth pebbles that have been raked into neat lines.
Looking for a quieter alternative? Add a visit to the lovely (and peaceful) Kennin-ji – Kyoto's oldest Zen temple – to your explorations of Gion on Day 2 below.
Like Kinkaku-ji, the site where Ryoan-ji now stands was in the 11th century a family estate. In the mid-13th century, a warlord purchased the land, built his home there, and founded Ryoan-ji. Just as with Kinkaku-ji, the temple was destroyed during the Onin War, but the warlord's son rebuilt it in the late 13th century. The handsome garden as you see it today dates to the end of the 18th century, when it was rebuilt by garden specialist Akisato Rito. Open: 8:30 am-4:30 pm; Admission: ¥500
Lunch break: On the grounds of Ryoan-ji is vegetarian restaurant Seigei-in, where you'll find tofu and vegetables prepared a handful of ways. Far less healthy but oh so delicious are the namesake treats at Okonomiyaki Katsu. Okonomiyaki are savory pancakes cooked on a griddle and topped with practically anything you can think of – from pork belly to octopus and cheese.
After lunch, stroll another 20 minutes to Ninna-ji, head temple of the Omuro school of the Shingon Sect of Buddhism. Founded in AD 888, Ninna-ji was, just like Kinkaku-ji and Ryoan-ji, destroyed by fire during the Onin War. It wasn't until nearly 150 years later that it was rebuilt, and most of what you see today dates from the 17th century. The gardens here are particularly lovely (and packed with admirers) during cherry blossom season. Open: 9:00 am-4:30 pm; Admission: ¥500
To get back into central Kyoto, you have two options. The simplest way is by taxi (approximately 30 minutes), or you can save some money and take the bus (Bus #26) to Kyoto Station (approximately 45 minutes).
Not ready to head back to your accommodations? From this section of Kyoto you're within relatively easy reach of the Arashiyama district, one of Kyoto's most pleasant areas, particularly famous for its bamboo forest and the UNESCO World Heritage Tenryu-ji temple. To get here, take a taxi or hop on the Keifuku Dentetsu-Arashiyama Line tram.
For a casual dinner, pop out to your nearest izakaya (Japanese-style pub) and tuck into plates of tempura, sashimi, and gyoza (pan-fried dumplings), with enough options to keep vegetarians from going hungry. Wash it all down with nama biiru (draft beer) or sake.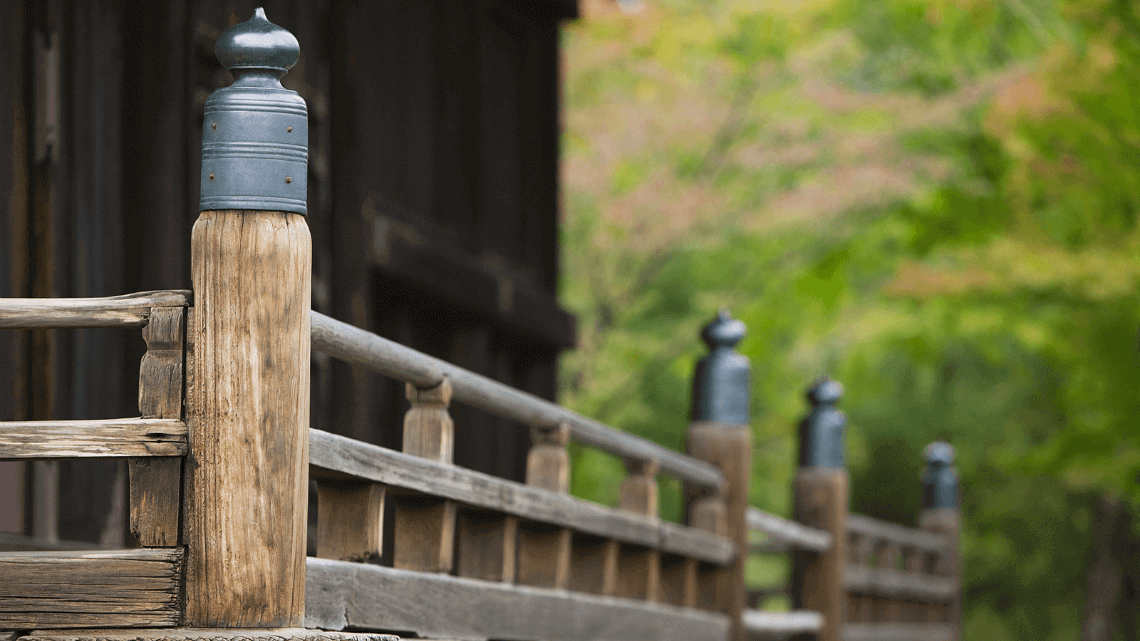 Day 2: Nishiki Market, Gion & the Higashiyama District
Start your second day in Kyoto at Nishiki Market, which opened in the early 14th century as a wholesale fish market. Today, the covered arcade is lined with shops selling all manner of foods – think tsukemono (Japanese pickles), soy milk donuts, and skewered octopus – as well as candy, tea, souvenirs, and kitchen tools (be sure to pop into Aritsugu, which has been selling top-quality knives since 1560).
Many shops give out free samples, making this a great place to sample Kyoto's diverse delicacies. The best restaurants at Nishiki are hiding in plain sight: behind many of the seafood stalls are quiet shops specializing in kaiseki and featuring fresh sashimi.
Be sure to stop into the small but lovely Nishiki Tenmangu shrine for a moment of tranquility away from the busy market.
From Nishiki walk towards Gion and the Higashiyama. If you didn't get your fill at Nishiki, pop into the depachika (department store basement food hall) at Daimaru or Takashimaya on the way as you stroll along Shijo Dori, one of Kyoto's primary east-west thoroughfares, across the Kamogawa (Kamo River) and into Gion.
Nowadays Gion is Kyoto's most famous hanamachi (geisha district), but it was originally developed to cater to visitors to Yasaka Shrine (built in AD 665), an important Shinto shrine (always open; free admission). If you're passing through around dusk, you're likely to see geiko (as geisha are known in Kyoto) and maiko (apprentice geisha) en route to their evening appointments.
Don't fail to leave Gion's main streets – most of the magic takes place on the smaller side streets.
Continue deeper into the Higashiyama (eastern mountains) district, making your way towards Kiyomizu-dera temple, another UNESCO World Heritage site (about 20 minutes from Yasaka Shrine). On your way up the increasingly steep slope, you'll pass dozens of shops and restaurants. Vendors have been here for centuries, catering to pilgrims on their way to pray at Kiyomizu-dera ("Pure Water Temple"). Open: 6:00 am-6:00 pm; Admission: ¥300.
Take a break from the hill for a cup of matcha  (green tea) or, in the hot summer months, refreshing matcha "soft cream" (soft serve ice cream). Near the top is a branch of one Kyoto's best sweets shops, Malebranche, where you'll find the delicious Langue du Chat cookies of matcha and white chocolate.
Kiyomizu-dera's present-day buildings date to the early 17th century, though it was founded in AD 780. The main hall's wooden stage offers a fantastic viewpoint of the foliage below. At the base of the main hall is the Otowa Waterfall. Using long poles with cups attached, visitors drink water from one of the three streams, each of which is believed to bring you luck.
End the day with an evening stroll through and dinner back in Gion. Kappo Sakamoto is a favorite of local chefs and an excellent place to dive into Kyoto-style kappo ryori. Chef-owner Ryuta Sakamoto, who took over the kitchen from his father, is a wonderful host and explains each course as it's delivered. With just 16 seats, advance booking is essential.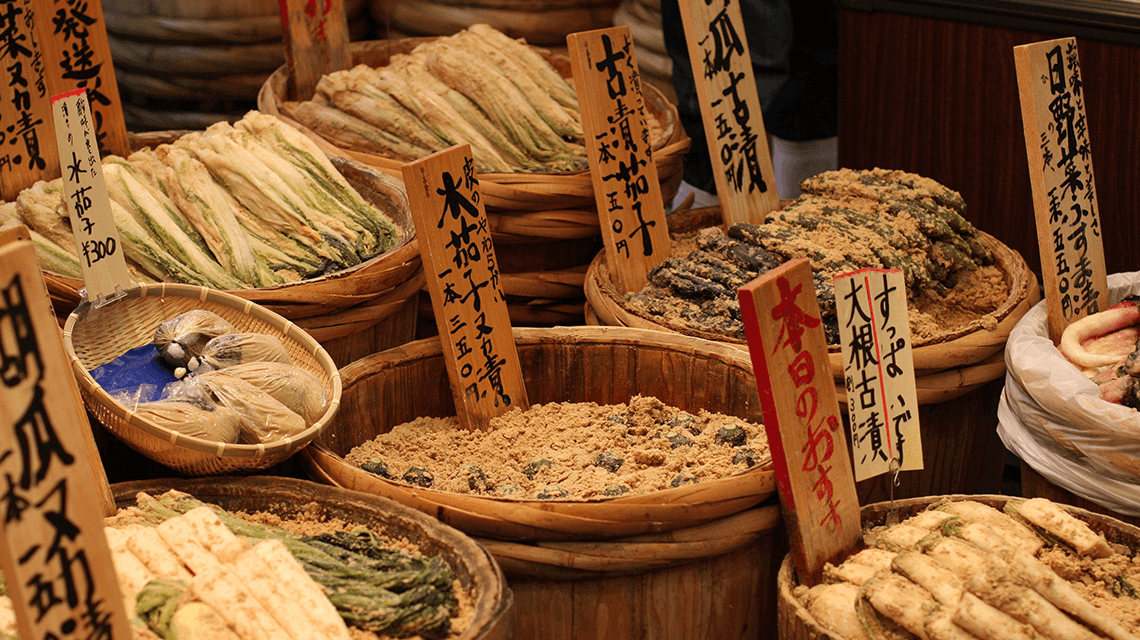 Day 3: Uji and Fushimi Inari
You could spend days just exploring Kyoto itself, but very near Kyoto are wonderful day trips including Nara, Kurama Onsen, and Osaka.
Begin your day on the JR Nara line from Kyoto Station to Uji Station (about 35 minutes). Uji is renowned for having (arguably) Japan's best green tea, and is also home to the Byodo-in temple. This lovely temple was originally built in AD 998, but over the years suffered destruction. The only remaining original building is Phoenix Hall, built in 1053 and surrounded by a pond in which its famous reflection can be clearly seen.
Fans of classic Japanese literature can visit The Tale of Genji Museum. The last 10 chapters of The Tale of Genji (often considered the world's first novel) are set in Uji, and even if you haven't read it exploring the museum may well pique your interest.
From Uji, take the JR Nara line to Fushimi for a visit to Fushimi Inari Taisha shrine. Fushimi Inari's vivid vermillion torii gates are icons of Kyoto, and it's estimated that there are nearly 10,000 torii. The shrine's principal buildings sit at the base of Mount Inari, but to really experience it begin walking up the hill, and you'll begin to enter seemingly-endless tunnels of vibrant torii gates.
Inari is the Shinto god of rice, and foxes are believed to be Inari's messengers. For this reason, you'll see fox statues on the ground and fox ema (wooden plaques on which you can write prayers or wishes) hanging on peg boards. The shrine dates to AD 711, though the main structure is much newer, dating to 1499. Open 24 hours; free.
Lunch break: There are a handful of restaurants within easy walking distance of Fushimi Inari. Uochu has delicious and reasonable lunch sets with meat or fish, rice, miso soup, pickles, and varying local vegetables. Near the train station and a nice place to take a break is Vermillion Espresso Bar, which peddles coffee, tea, and sweets.
Learn more about specialty coffee in Kyoto.
After a morning of visiting temples, switch it up with a visit to sake museum Gekkeikan. Gekkeikan has been making sake for 400 years, and the museum details how sake production began and continues today. Your small entrance fee also includes a couple of sake samples. Open: 9:30 am-4:30 pm; Admission: ¥300.
Following your introduction to local nihonshu (sake), stroll the surrounding streets and sample local sake from some of Fushimi's many small sake producers – make sure to check out this beginner's guide to sake.
Celebrate your last night in Kyoto with some more nihonshu! For an immersive sake education, head to Sake Bar Yoramu (reservations advised). Owned by Israeli expat Yoram Ofer, this nine-seat bar is an intimate place to enjoy a few of Ofer's favorites and an explanation in English about why they're so good. Enjoy sake flights paired with snacks like aged tofu and you'll come away not only with a taste for sake but also a better understanding.
Or, for a more casual sake night out, head to Jam Hostel + Sake Bar, a jovial sake bar located in Kyoto's Gion district.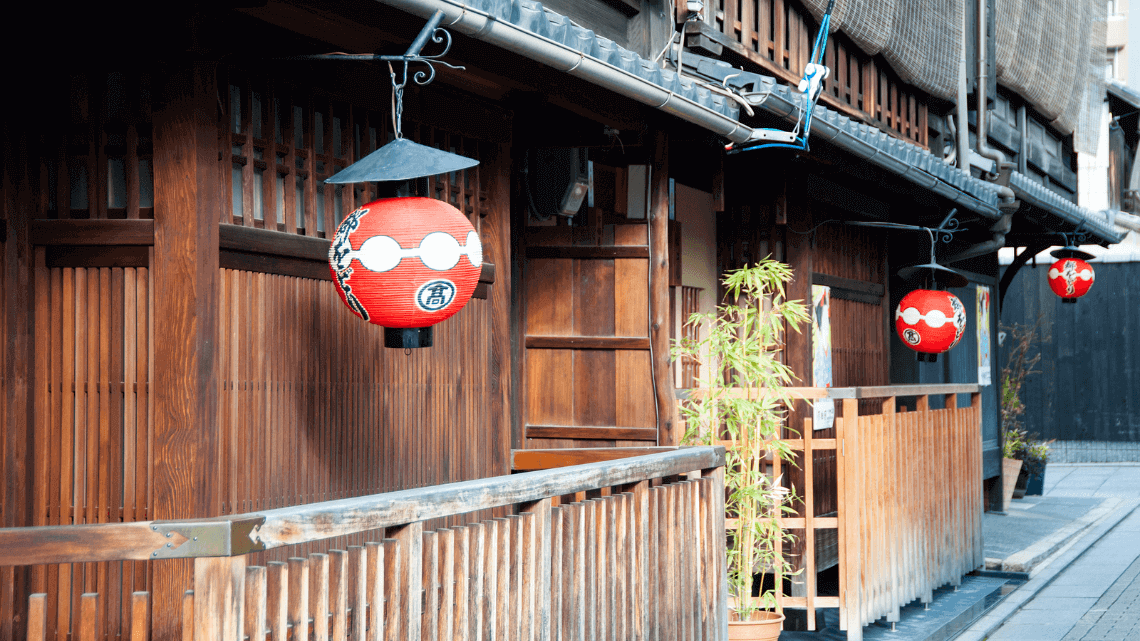 Hopefully this helps you get the most out of your visit to Kyoto! With three days you can't see it all, so remember to relax and take the time to wander aimlessly as well.
For more travel inspiration, see our tips for one day in Tokyo, and our favorite destinations in all of Japan.