If you're planning a trip to Japan, chances are that Japanese food is one of the things you're most excited about (whether or not you refer to yourself as a "foodie").
Japan is a wonderful destination for so many reasons, including its history, tradition, culture, and arts. But for most of our travelers, Japanese cuisine alone is reason enough to visit.
In the years since our team started Boutique Japan, we've watched Japan go from being slightly under the radar — hard to believe now! — to becoming one of the world's top culinary meccas, as food-loving travelers worldwide have discovered that Japanese cuisine is much more than sushi and ramen (so much so that even foodie honeymoons to Japan have become popular).
If you've never visited, chances are you've only begun to scratch the surface when it comes to the astounding diversity of foods available in Japan. So to help you enjoy a delightful range of Japanese culinary experiences, both "high" and "low," we've compiled the following:
Japanese Culinary Experiences: A sampling of some of our favorite types of culinary experiences in Japan.
What to Eat in Japan: A handy list of Japanese foods to eat during your trip to Japan (and a few "infamous" dishes many visitors find challenging).
The Best Websites on Japanese Food and Drink: A short list of the best websites dedicated to Japanese cuisine, including sites devoted to everything from street food and Michelin-starred restaurants, to Japanese whisky and coffee.
Originally written in 2014, this page was updated and republished in August 2021.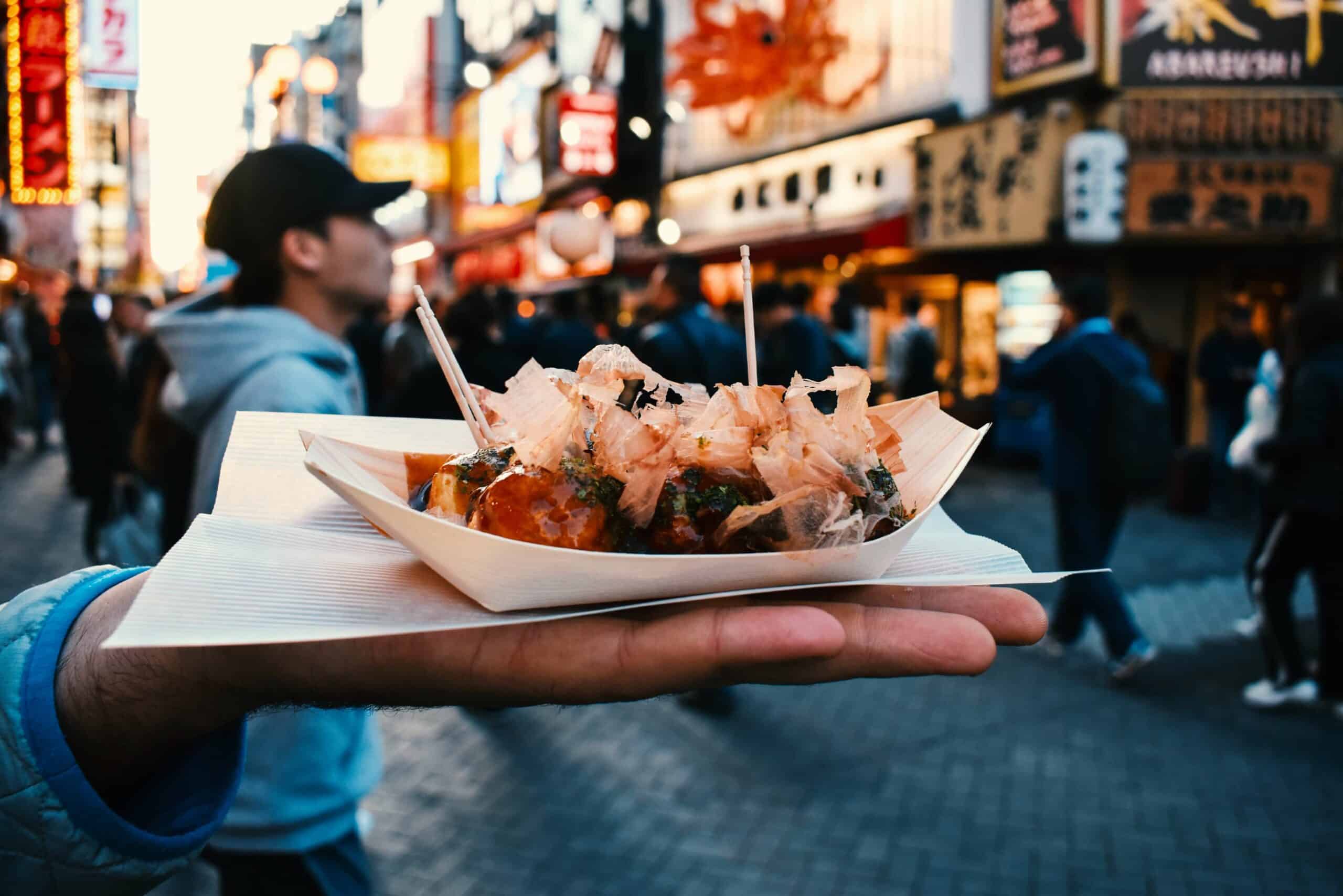 Japanese Culinary Experiences
Below are some of our favorite types of culinary experiences in Japan, though they represent just a sampling of what you'll discover as you travel around the country!
Private Market Tours in Japan
Visiting a Japanese market with a local expert is one of the best way to immerse yourself in Japan's culinary culture. Whether you want to visit a famous market, or even a neighborhood grocery store, a private food tour is a great way to get beneath the surface – and of course your guide will have expert insights on where to eat afterwards!
Perhaps Japan's best-known market is Tokyo's Tsukiji Market, a must-visit if you are eager to learn about Japanese food. In Kyoto, the best place to immerse yourself in Kyo-ryori (Kyoto cuisine), is at Nishiki Market, a long and narrow shopping arcade packed full of vendors selling a beautiful array of Kyoto's culinary specialties.
Another unique culinary experience we highly recommend is a visit to a department store food hall, known as depachika. Japan's department stores are a foodie paradise, offering a mouthwatering selection of sweet and savory, Japanese and foreign, and more food than you could possibly hope to ever sample.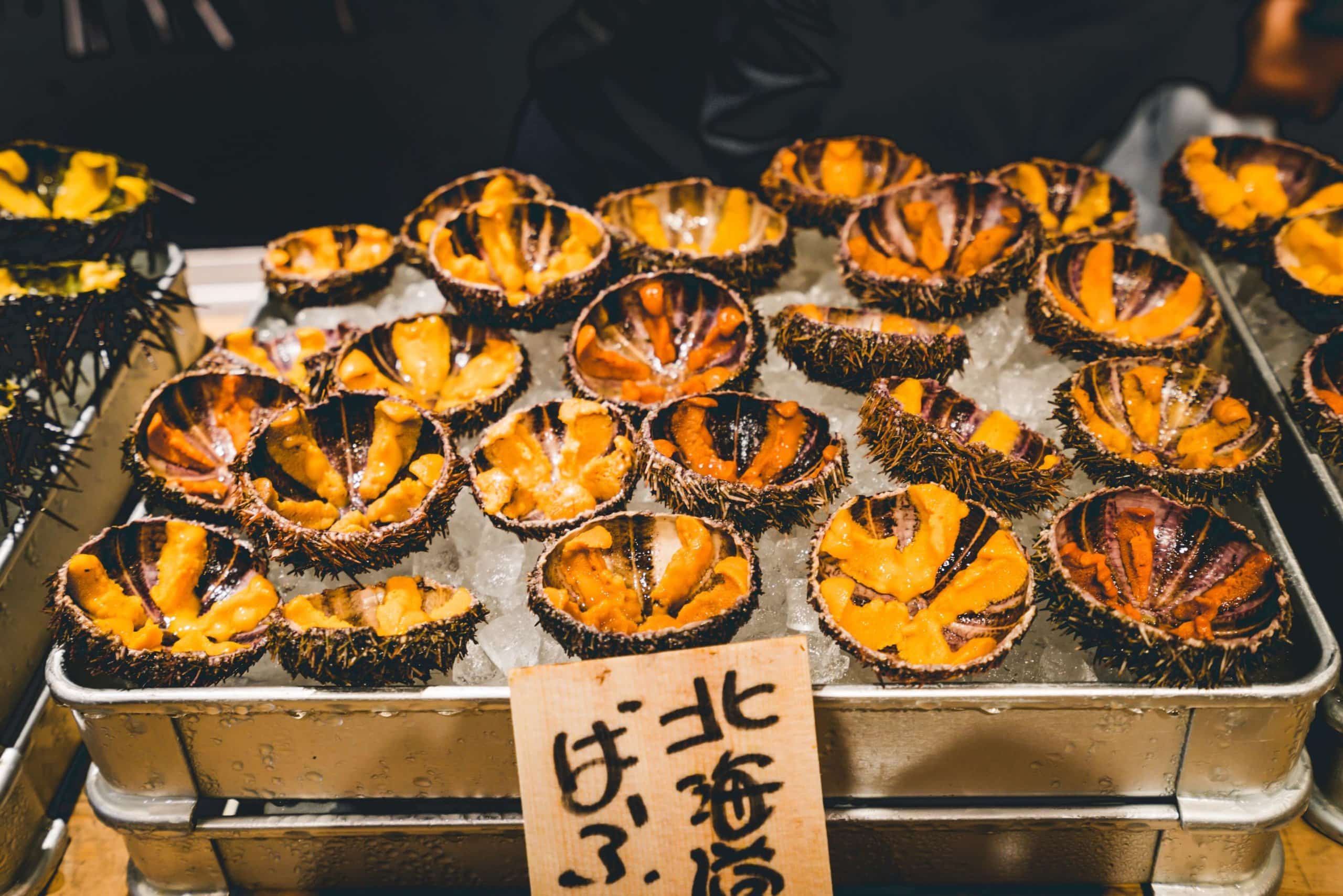 Sushi in Japan
For many travelers, eating sushi in Japan is at the top of the list. Modern-day sushi's roots are in Tokyo, and for a quintessential sushi experience get counter seats for a special dinner at one of Tokyo's best sushi-ya. You'll also find top-quality sushi and sashimi in many other parts of Japan, including Kanazawa, Hokkaido, Fukuoka, and Toyama.
Even if your budget doesn't allow for extravagance, you can find good sushi at neighborhood sushi shops, depachika food halls, and even kaiten-zushi ("conveyor belt") restaurants.
Kaiseki Cuisine
Kaiseki is Japanese cuisine in what is often considered its most refined form. A kaiseki meal consists of course upon course of masterfully-prepared dishes featuring seasonal and local specialties.
A stay at a luxury ryokan usually includes a kaiseki dinner – often served in your room, or in a private dining room overlooking a small Japanese garden. Even if you're not staying in a ryokan during your Japan trip, restaurants specializing in kaiseki cuisine abound, particularly in cities such as Kyoto and Tokyo.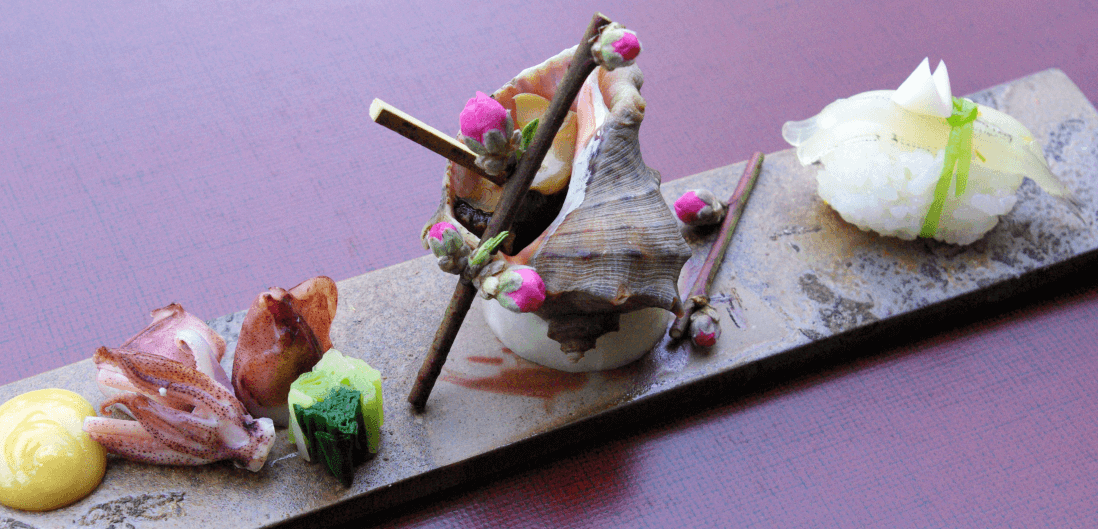 Izakaya, Tachinomiya, and Street Food in Japan
Japan is far from all haute cuisine, and some of your best meals will likely be some of the most casual. While you can experience these without a guide, a local expert can heighten the experience. Not only can your private guide take you to hard-to-find "hidden" establishments, they will also be able to interpret, as most lack English menus or English speakers.
Izakayas in Japan
One of the quintessential Japanese dining experiences, see our full article on the izakaya experience in Japan.
Tachinomi: Stand Bars
At izakaya, the focus is equally on eating and drinking. For an even more casual and drinks-focused experience, head to a tachinomiya. Tachinomiya (tachi means stand, nomi means drink) are "stand bars," where you can really rub shoulders with locals. These casual bars can be found throughout Japan, and are a great place to strike up a conversation with locals over reasonably-priced drinks and unpretentious Japanese bar food.
Street Food in Japan
In Japan, street food is generally not as prevalent as in other countries in the region. However, there are some cities — such as Osaka and Fukuoka — with thriving street food cultures. You'll also always find great street food at Japanese matsuri (festivals), when colorful food stalls line the streets.
Fine Dining and Michelin in Japan
The Michelin Guide is controversial in Japan. While many in Japan embrace it, some chefs and critics denounce it as a foreign standard being imposed on Japanese cuisine.
No matter your stance, one thing is certain: Japan is home to more Michelin-starred restaurants than any other country in the world — and when Japanese critics and Michelin inspectors agree on a restaurant, you can usually be assured of a remarkable culinary experience.
Dinner with a Geisha or Maiko
When done in an authentic, non-touristy manner, the chance to enjoy tea or dinner with a geisha or maiko (apprentice geisha) is a fascinating cultural experience. Kyoto, with its thriving geisha culture, can be a good place to do this, but it's also possible in other cities such as Kanazawa, and even Tokyo.
Cooking Lessons in Japan
Taking a private Japanese cooking class is a great way to learn more about Japanese ingredients, while adding some recipes to your repertoire. You can learn highly authentic dishes, or a mix of authentic and slightly-adapted dishes to ensure you can re-create the recipes using ingredients available to you in your home country.
Sake Tasting and Breweries
Most people don't realize how complex and delicious nihonshu (sake) really is. Going on a private tour with a local sake expert is the best way to learn about different varieties of sake, through tastings and explanations.
In many parts of Japan you can also visit a shuzo (sake brewery). During a brewery tour you'll have the opportunity to see where and how sake is made, and the chance to ask all the questions you might have.
Other Countries' Cuisines
Japan is home to some of the world's best French, Italian, and Chinese restaurants (not to mention excellent Thai, Korean, and Indian restaurants). While most travelers understandably prefer to focus on Japanese food while in Japan, in larger Japanese cities it's worth seeking out a top-notch non-Japanese meal.


What to Eat in Japan: Foods to Try
As you embark on the culinary experiences described above, you'll have the chance to sample a huge variety of Japanese foods. Here is a list of foods we recommend trying during your trip Japan, along with a few some travelers choose to avoid!
(If you have special dietary needs, see our article on traveling to Japan with dietary requirements).
Bento: Few things are as pleasant as enjoying a gorgeous seasonal ekiben (bento box designed for train travel) while riding the shinkansen (bullet train).
Croissant: As those who already know are well aware, the quality of bread and pastries in Japan is simply amazing.
Curry: While not spicy like the curries of many other countries, there's nothing more comforting than a made-from-scratch Japanese curry.
Fruit: Square watermelons aside, it's seriously worth splurging on some high-end Japanese fruit, and one of the best places to do so is at a depachika.
Gyoza: Dumpling heaven.
Karaage: Japan's mouthwatering take on fried chicken.
Katsuobushi: Some travelers resist the ubiquitous bonito fish flakes, but those who love them do so with a passion. They're served on top of a variety of foods, including tofu and takoyaki.
Kushi-katsu: Deep-fried skewered meats and vegetables.
Mabo-dofu: The Japanese take on Sichuan's mapo tofu, this spicy tofu-focused dish is rich and addictive.
Miso: Whether in miso shiru (miso soup) or on its own, authentic Japanese miso is leaps and bounds better than what most people find in their home countries.
Nabe: Nabe literally means "pot," and the food — a family-style hotpot featuring ingredients that can include vegetables, meat, and seafood — is one of our favorite things to eat in winter.
Niku-man: Chinese-style meat buns often found at convenience stores, but better at depachika and shops specializing in buns and dumplings.
Niku-jaga: A stew featuring beef and potatoes that is a national home-cooked favorite.
Oden: Oden features a variety of ingredients (daikon, egg, fish cakes, and more) slow-cooked in a dashi-based broth. Specialty shops are usually best, but in winter oden also appears on izakaya menus and — like niku-man above — is even available at conbini.
Okonomiyaki: An essential casual specialty of western Japan, okonomiyaki is one of the richer and heavier foods you'll try in Japan. Read more about this famous dish in our full post on foods to eat in Osaka (it's also particularly famous in Hiroshima).
Onigiri: One of the world's most perfect snack foods, onigiri are triangle-shaped rice balls that can be prepared simply or filled with goodies (such as fish or umeboshi).
Ramen: One of the country's most famous foods, see our full article on ramen in Japan.
Rice: Rice is an obsession in Japan, and diners seek out famous varieties from Japan's best rice regions (but even "average" rice in Japan is fantastic).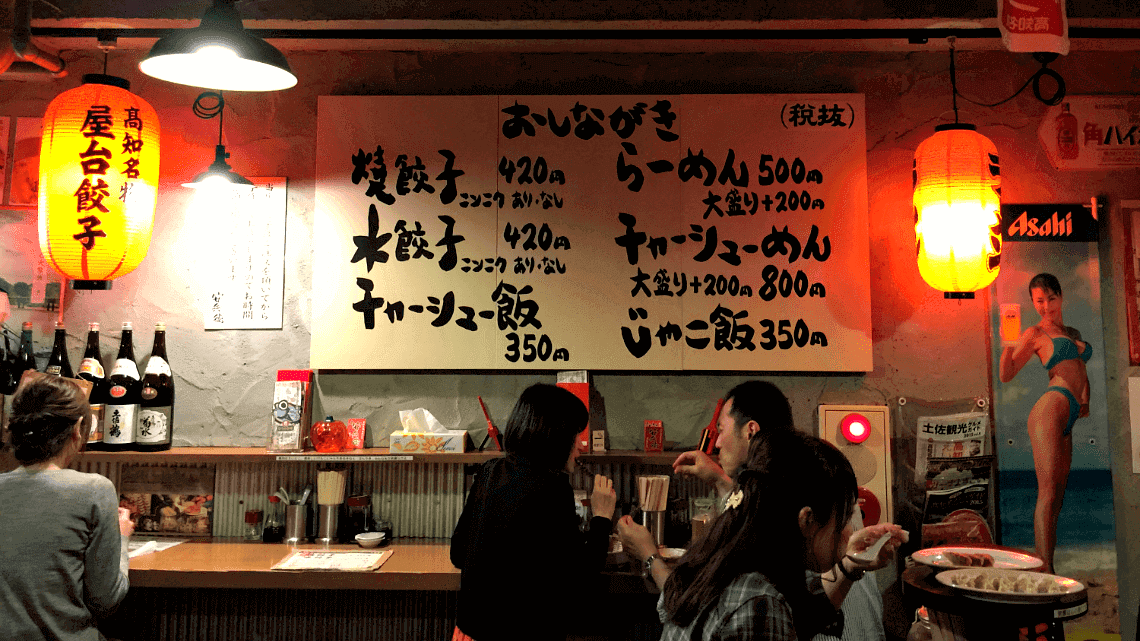 Saba: Grilled mackerel, a simple classic you'll find on the menus at most izakayas and neighborhood shokudo (cafeterias).
Shabu Shabu: A famous variety of nabe (see above), meat is the star of shabu shabu (the name of the food refers to the sound of stirring the meat and vegetables in the hotpot).
Shishamo: A drinking person's favorite, these almost bite-sized grilled smelt fish are served whole and filled with roe. "Real" shishamo come from Hokkaido, but these days in most places they're imported.
Shojin Ryori: Traditional Buddhist cuisine, some of the best vegetarian food you'll ever have, is one of the highlights of staying at a temple (in places such as Koyasan), and can also be found in cities such as Kyoto.
Soba: Made from buckwheat, and generally considered to be the healthiest of Japan's three major noodles (along with ramen and udon), seek out te-uchi (handmade) soba.
Sushi: For more on Japan's most famous food, see the sushi section above under Japanese Culinary Experiences.
Tamago Sando: One of Japan's most iconic convenience store foods, the egg (tamago) sandwich is considered an essential for many food-loving travelers.
Takoyaki: Sometimes called "octopus balls," these bite-sized balls filled with octopus (tako) are a street food staple in Osaka, but also found throughout much of Japan.
Tempura: The quality of this famous dish in Japan, particularly at high-end tempura restaurants, may blow your mind.
Tofu: Fresh tofu in Japan is shockingly good, particularly compared to what most visitors are used to outside of Japan.
Tonkatsu: Breaded and deep-fried pork cutlet, typically served with shredded cabbage, tsukemono, rice, and miso soup.
Tsukemono: Japanese pickles, which pair perfectly with white rice, and are also delicious on their own. An integral part of Japanese cuisine, you'll find tsukemono throughout the country, but Kyoto's are perhaps the most revered.
Umeboshi: Ume is often translated as "plum," but most people consider apricot to be more accurate. Umeboshi — pickled ume — are incredibly sour, healthy, and to those of us who love them, irresistible.
Wasabi: Freshly grated wasabi bears almost no resemblance to what you've likely tasted at sushi restaurants outside of Japan.
Yakiniku: The Japanese take on Korean barbecue, featuring a variety of grilled beef.
Yakitori: Legendary grilled skewers of chicken.
Hopefully this will get you started! There are far more to try as well, and the great news is that you can find almost all of these foods (and many others) in almost any Japanese city.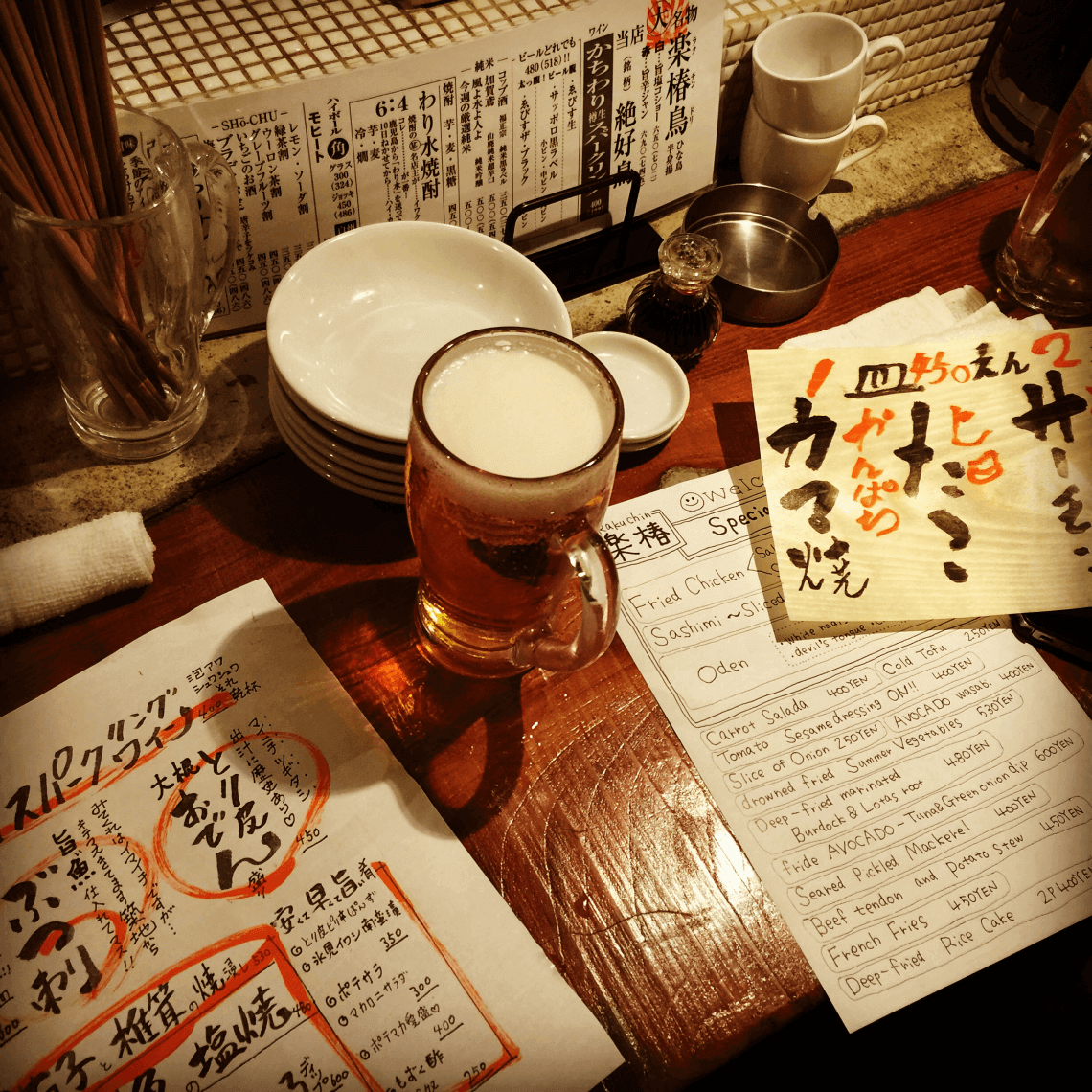 Japanese Foods To Avoid?
You'll probably have more fun — not to mention memorable experiences! — if you keep an "open palate," but just for reference here are some foods that many non-Japanese are often wary of, at least at first:
Natto: Perhaps Japan's most "infamous" food, natto is made from fermented soybeans and is notorious for its pungent smell and sticky texture.
Chicken and horse sashimi: In a country as hygienic as Japan, both of these are considered safe (and, to many, delicious). However, despite their domestic popularity, many non-Japanese people seem to steer clear of them.
Horumon: This offal-based cuisine is very popular in Japan, and is considered great "drinking" food. While it may be perfect for Anthony Bourdain-esque eaters, it's not always a hit with less adventurous diners.
Fugu: Fugu is poisonous pufferfish (sometimes called blowfish), and can be deadly. Even though it's strictly controlled and generally considered safe "enough" at established fugu restaurants, a handful of people still die every year from consuming it.
Shirako: Shirako (cod milt, i.e., sperm sacs) is a delicacy in Japan, and a favorite of sake enthusiasts and adventurous diners.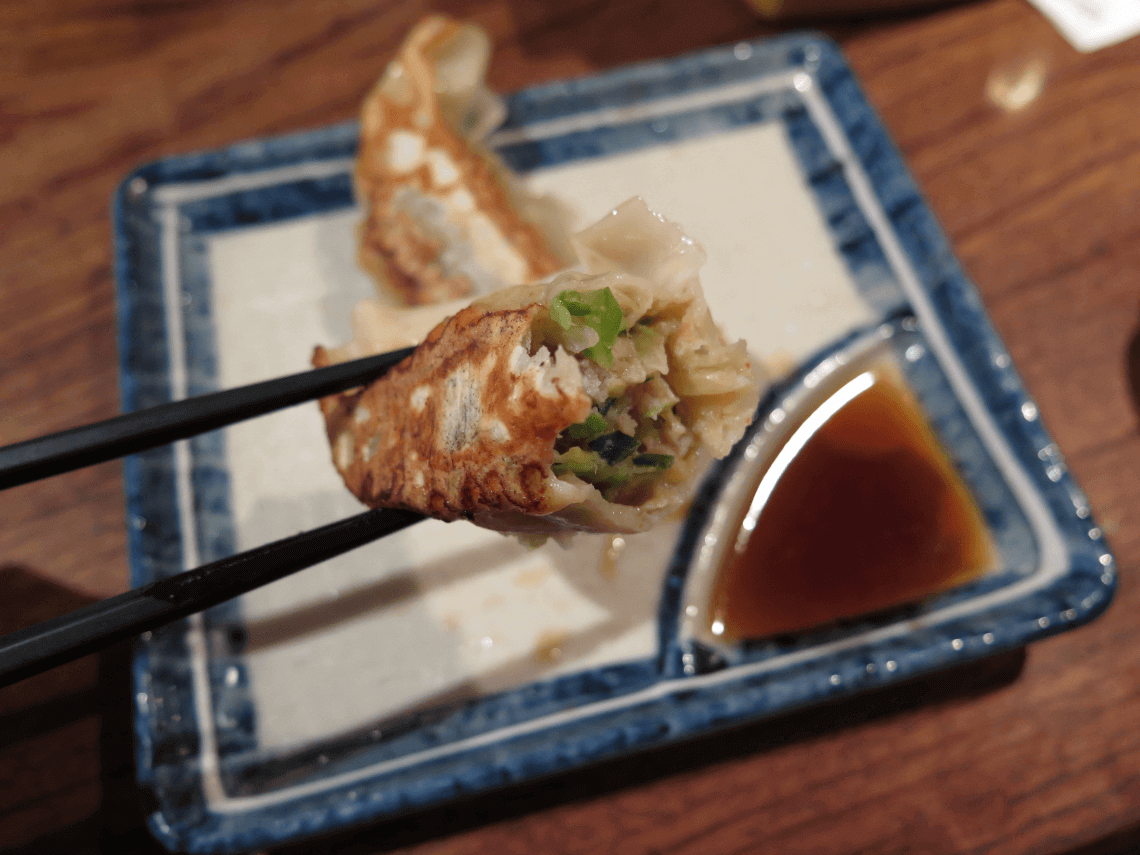 The Best Websites on Japanese Food and Drink
Finally, in case you want to go down the rabbit hole, we've compiled what we believe are the best Japanese food and drink websites and pages from around the internet.
Unless you're a professional eater (we know some of you are), we strongly recommend against trying to plan all your meals in advance. We're all for obsessive preparation in general (our trip-planning depends on it), but we've also seen countless ambitious diners craving a simple meal after one too many "special" reservations — and keep in mind that canceling is a major breach of dining etiquette.
As for casual meals, while you can certainly pre-plan some, many informal restaurants don't take reservations. The good news is that (outside of hyper-touristy areas) it's hard to find a bad meal in Japan, and the quality of food is extremely high across the board.
So if you're set on making some reservations, our suggestion would be to use the resources below to plan them, while also letting yourself experience how wonderful Japan can be with a little flexibility.
Best Websites on Japanese Cuisine
Along with the great resources above, also make sure to see our articles on Tokyo's best sushi restaurants, foods to eat in Kyoto, foods to eat in Osaka, and foods to eat in Fukuoka.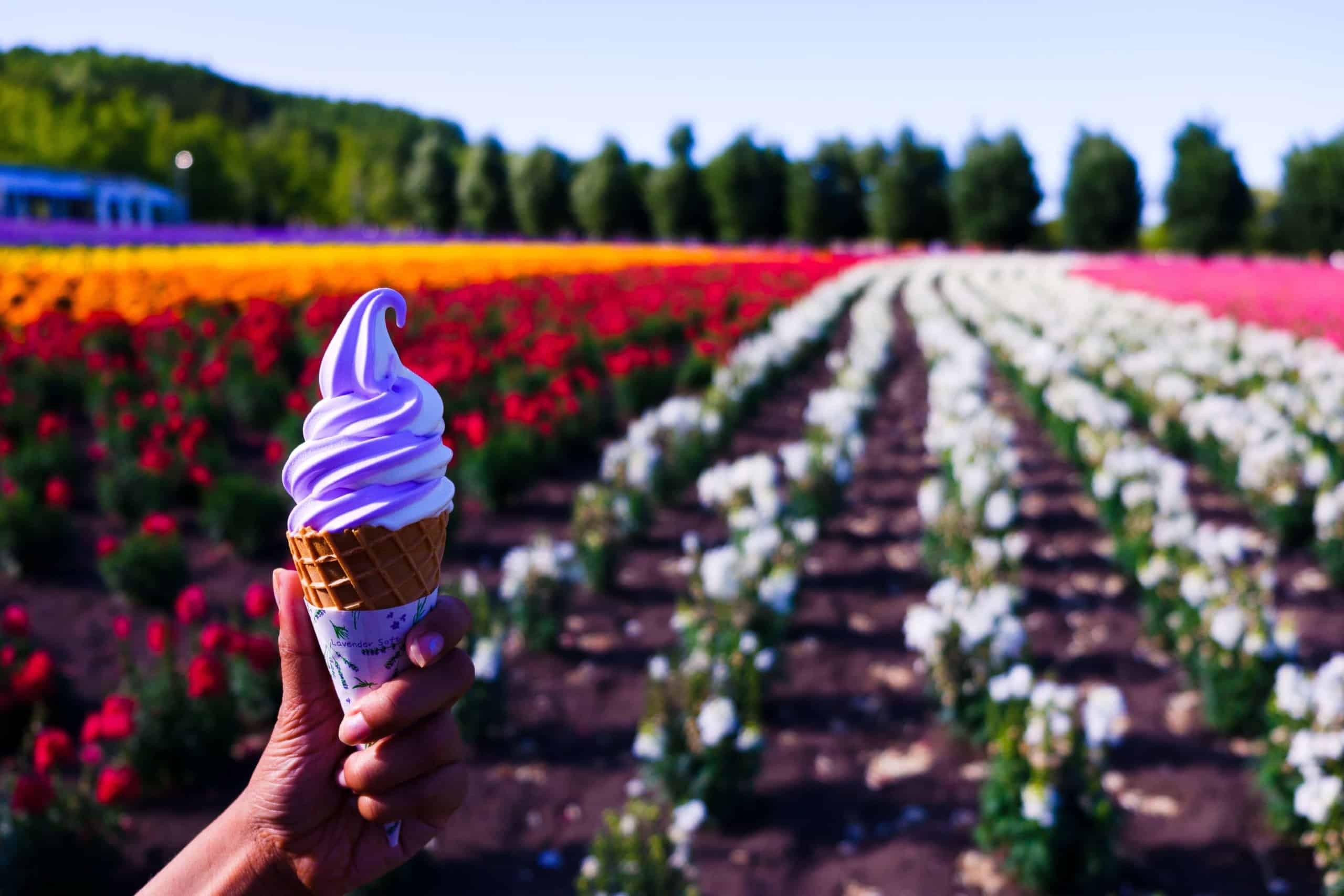 Resources for Travelers to Japan with Special Dietary Needs
Best Websites for Bars and Drinking in Japan
Online Resources for Tea and Coffee in Japan
We hope our comprehensive introduction to Japanese food helps you get the most out of your culinary travels through Japan!