Japan's railway system, including its world-renowned shinkansen (bullet train), is famously clean, safe, modern, and efficient. But to a first-time visitor, getting around Japan can also seem a bit confusing — especially at first.
Don't worry if the idea of navigating Japan by train feels a little overwhelming to you now. After you read this introductory guide to train travel in Japan, you'll be ready to:
Use an IC transport card to navigate the Tokyo Metro subways (and buy drinks at vending machines)
Understand the difference between Japan Railways (JR) and other railway companies operating throughout the country
Purchase train tickets — and avoid some of the most common mistakes most travelers make –– including how to read shinkansen timetable
Decide whether to reserve ordinary, Green Car, or Gran Class seats
Map out your travel plans utilizing a combination of shinkansen, limited express trains, and local trains
And more!
There's no shame in feeling daunted by Japan's extensive network of trains and rail operators, veritable web of stations, and dozens of different types of trains. But after experiencing Japan's wonderful rail system for yourself, you'll find it's an absolute joy to travel by train in Japan!
Also, as if it weren't enough that the trains are spotless (and run on time), it's also worth remembering that Japanese people are extraordinarily helpful. If you are ever lost or in doubt, simply find the nearest station attendant and ask for help — unlike in many countries, they'll actually be happy to assist (one of the many amazing things about Japan)!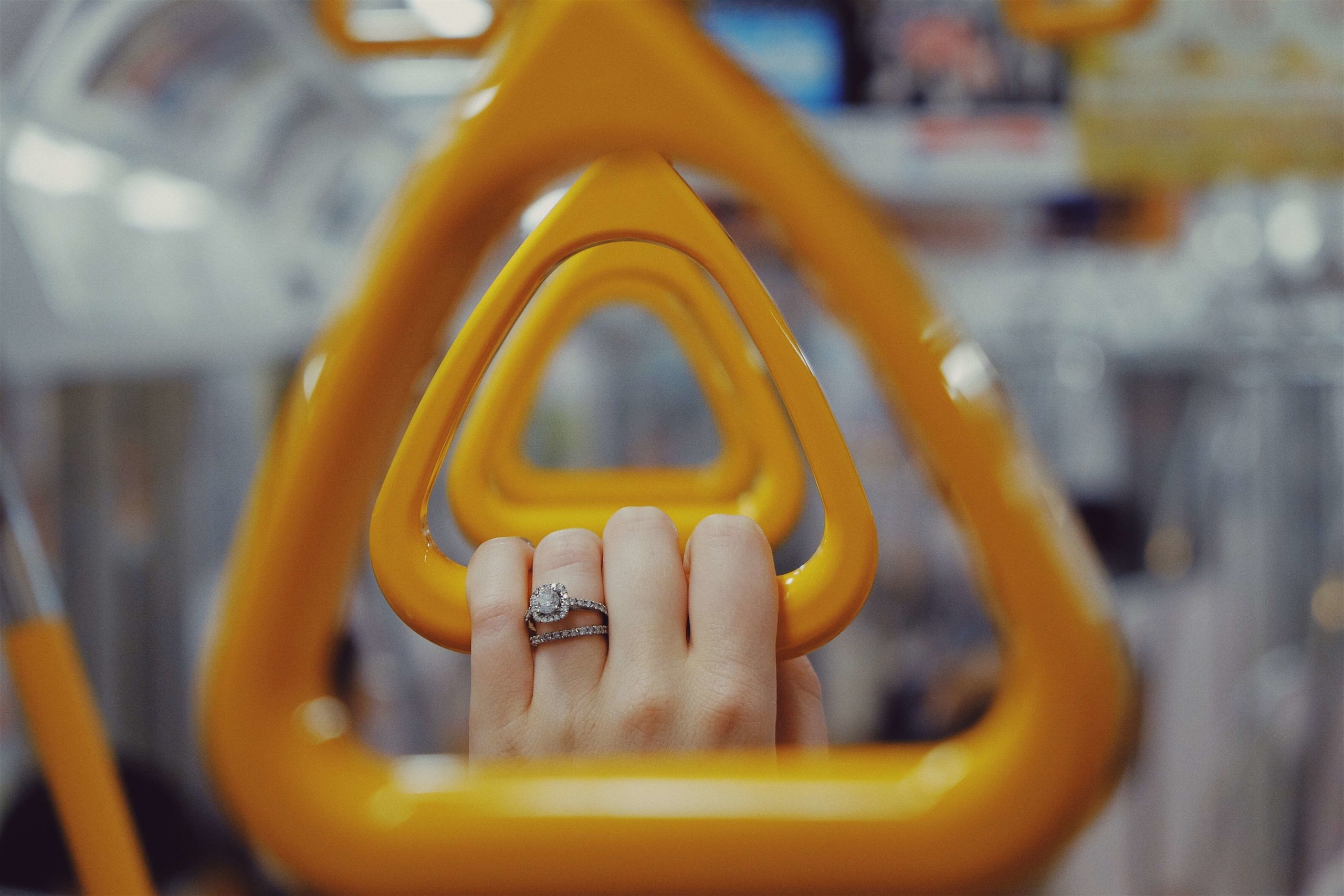 Guide to Train Travel in Japan
If you're not sure where to begin, we suggest starting at the top. But if you're wondering about a specific topic, refer to the Table of Contents below:
Types of Trains (Train Categories)
Let's be honest: The terminology below may not sink in for you immediately, but as you read the rest of this article, it should come in handy.
In Japan, as in any other country with a robust rail network, there are various types of trains, ranging from slower to faster. The classifications can get painfully specific in Japan, but for most travelers, it's not necessary to get into excessive detail.
To avoid overwhelming you, here is a brief summary of the main types of trains you will encounter while traveling around Japan, in order of relative speed:
Local (普通)
Rapid (快速)
Express (急行)
Limited Express (特急) / Special Express (特急)
Shinkansen (Bullet Train) (新幹線)
If you want to nerd out, here is an excellent guide to the various types of trains in Japan.
You don't need to do anything with this information yet. Just keep this in mind as we proceed. All aboard!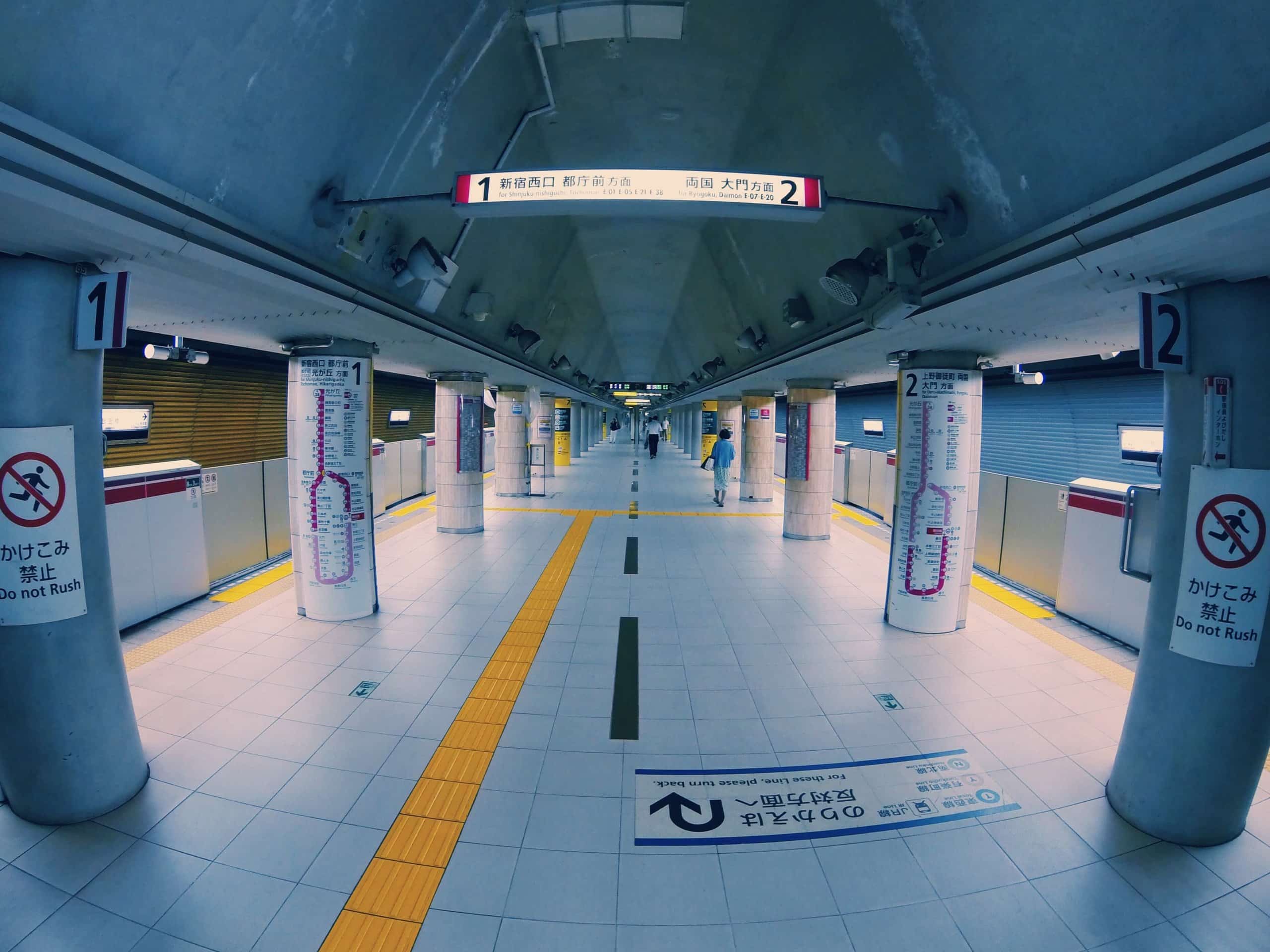 IC Cards (Refillable Transport Passes)
Let's start with the single easiest "travel hack" that will make your trip to Japan smoother and more pleasant: obtaining an IC card.
If there is one thing you can do to make exploring a city easy, it's getting that city's version of a transit card. Some well-known examples include London's Oyster card, Hong Kong's Octopus card, and New York City's MetroCard.
In most ways, Japan's IC cards put them all to shame.
IC cards are rechargeable passes that you can use to pay fares on public transportation. You can also use them to buy drinks and snacks at most conbini (convenience stores) and vending machines.
Japan's IC cards come by different names across Japan, with several regional variants. Most travelers to Japan are likely to come into contact with the Suica, PASMO, or ICOCA cards, but they are essentially all interchangeable.
For example, if you have a PASMO (issued by Tokyo Metro), you can still use it on trains in other cities (for example, in Osaka). Or say you have an ICOCA (issued by JR West, where Kyoto and Osaka are located): Fear not, as you can use it elsewhere, including in Tokyo, for example.
Imagine being able to use your New York MetroCard in Boston or San Francisco!
You don't strictly need an IC card. If you prefer inconvenience (why?!), you could simply buy tickets each time you need to hop on the subway.
But if you favor simplicity and ease of travel, an IC card is essential. With an IC card, you can explore much more freely, seamlessly switching between trains and buses, and even different railway companies.
IC cards are also easy to refill. On occasion, you may reach the end of your journey, perhaps after an evening exploring Tokyo nightlife, only to find that you don't have enough credit to exit the station.
Don't worry! There are always "fare-adjustment" machines in the vicinity of the ticket gates, where you can top up as needed.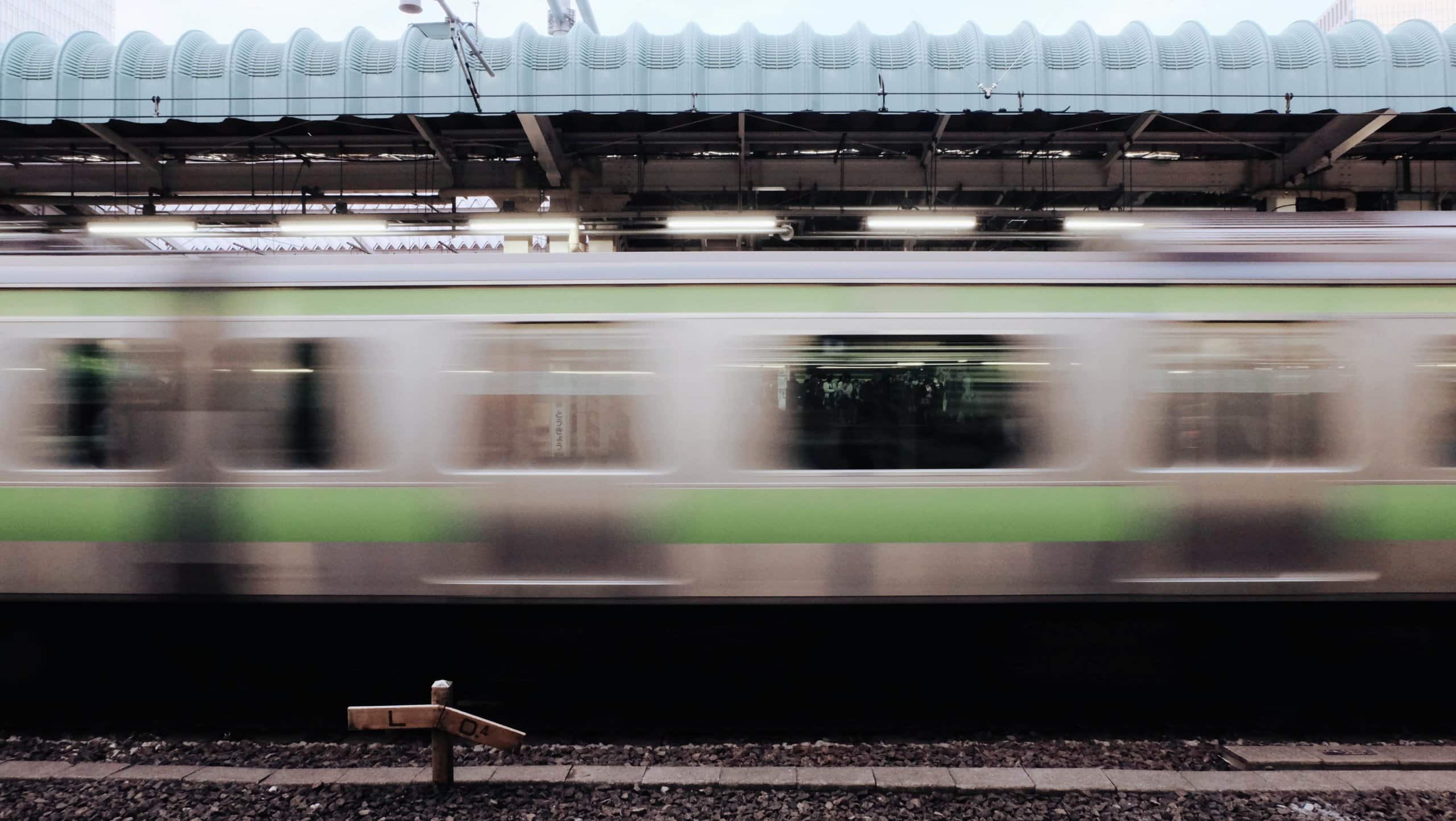 How To Buy Train Tickets in Japan
IC cards are ideal for short-distance travel and an essential part of getting around within cities in Japan. Referring back to the types of trains introduced above, IC cards are generally useful for these types of trains:
Local (普通)
Rapid (快速)
Express (急行)
But for the following types of trains — this includes longer journeys and most intercity travel — you'll need train tickets, or a rail pass:
Limited Express (特急) / Special Express (特急)
Shinkansen (Bullet Train) (新幹線)
Do You Need the Japan Rail Pass?
One of the most persistent myths about traveling in Japan is that the Japan Rail Pass is a must. We won't bore you with all the details, but the short answer is that it's not.
Yes, it's true that the Japan Rail Pass can be the best option in certain circumstances (and it's often ideal for budget travelers). But for travelers who prioritize convenience and comfort, the Japan Rail Pass is rarely the best option.
For more information on its pros and cons, check out our Japan Rail Pass guide.
Where to Buy Train Tickets in Japan
The easiest place to purchase train tickets is typically at your local station. In Japan, there are countless railway companies, with routes crisscrossing the country. But one railway company stands above them all: Japan Railways.
While traveling around Japan, it is likely you'll come across other companies including Tokyo Metro, Keikyu, Odakyu, Tokyu, Hankyu, Kintetsu, and many others. But for most long-distance trips — including via the shinkansen (bullet train) — you'll be on JR.
In major cities, most large stations have a ticket office (at JR stations, they're called Midori no Madoguchi) where you can speak with an agent to purchase the tickets you need. While you may feel daunted by the Japanese language barrier, most ticket agents are used to helping non-Japanese speakers, so don't worry!
If you'd rather try your luck at an automated ticket machine, there is usually an option to go through the process in English. JR West has a useful video and visual guide to purchasing train tickets.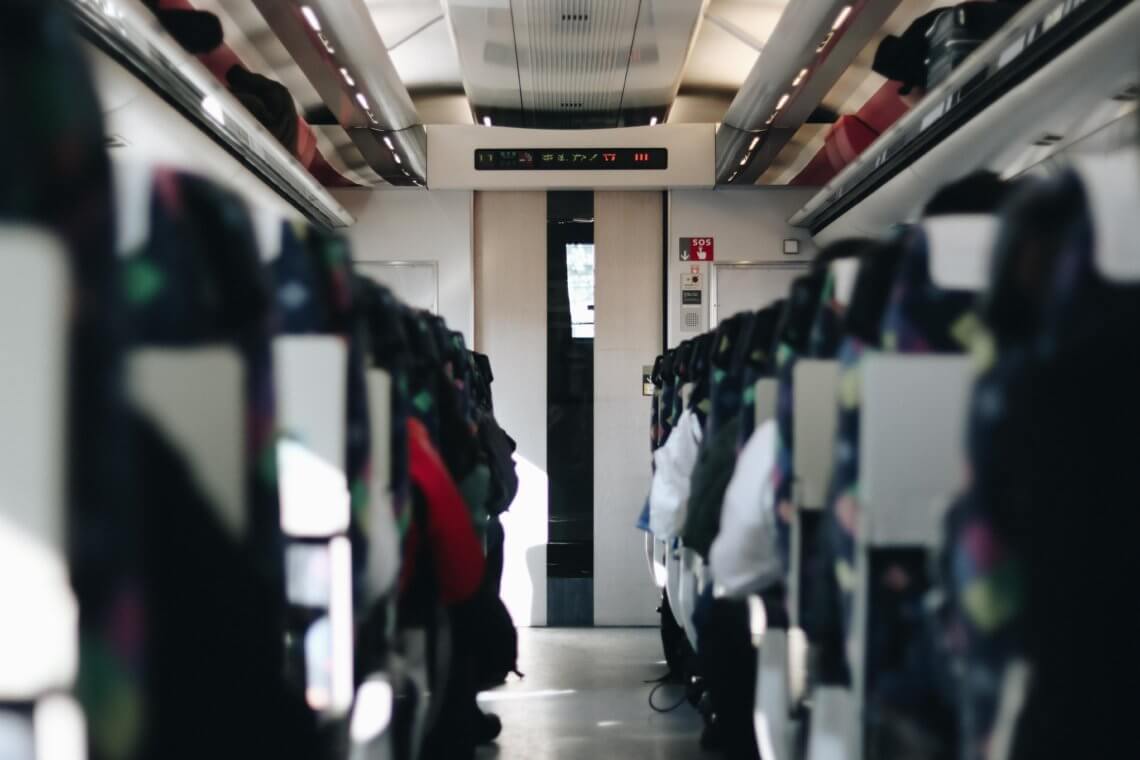 Types of Train Tickets in Japan
Now that you're ready to buy your tickets, a little train ticket terminology may help you make the right choices.
Reserved Versus Non-Reserved Tickets
If you're traveling solo, or on a tight budget, then you may want to consider non-reserved seats.
Most bullet trains have a few non-reserved carriages, and finding a seat is usually not too challenging — provided you're traveling on a busy route with frequent trains, it's not peak season, and your travel party is small (naturally, if you're traveling in a party of two people or more, you may not be able to sit together).
For most travelers, reserved seats are the way to go.
Classes of Service: Ordinary, Green Car, and Gran Class
Even ordinary class in Japan is of a very high standard, but if you're looking for a bit of extra comfort, you may want to consider splurging on Green Car or Gran Class seats.
As you might expect, ordinary car seats are clean (the usual, in Japan), and they're also surprisingly spacious. But if you're looking for more space, consider springing for Green Car. In the Green Car, you have a bit more space (ordinary class seats are laid out in 3×2 configurations, while Green Car seats are 2×2).
Generally speaking, even ordinary car seats have electrical outlets, but on the whole, the higher-category seats are most likely to have electrical outlets and heated seats (it can vary by train).
As for Gran Class: This is a whole different experience altogether. Gran Class cars have their own attendant, and come with lovely bento lunch boxes, and unlimited drinks (including beer, sparkling wine, sake, Japanese whisky, and more). The seats are also extra plush and spacious.
Unfortunately, most bullet trains don't yet have Gran Class carriages, but more are being added to cater to demand!
For "advanced studies," check out JR East's detailed chart on the various types of tickets.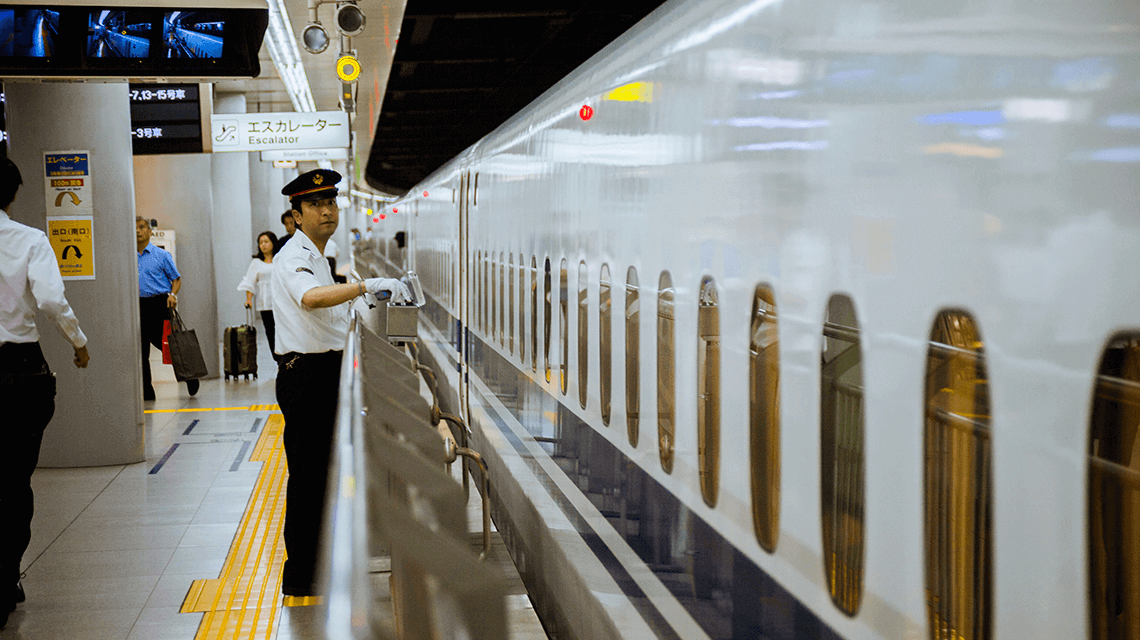 How To Use Train Tickets in Japan
You have tickets in your hand. Now what?
Japan Train Ticket Dos and Don'ts
Tip 1: Hold Onto — i.e., Don't Lose! — Your Ticket(s)
This is not the New York subway! When riding trains in Japan, you always need your tickets for the whole journey.
Here's how it works:
When entering the station, insert your ticket at the ticket gate. It will pop back up at the other end almost immediately.
Walk through the open gate and retrieve your ticket.
At the end of your journey, insert your ticket into the exit ticket gate.
This time, you can walk right through (your ticket stays in the machine).
The general rule is: If you haven't left a station yet, you should still have your ticket on you.
Warning: If you get to the end of your journey and you've lost your ticket, there's a good chance you'll be asked to pay for the entire journey again.
Another reason you shouldn't lose your ticket: Train attendants may ask to see your ticket while you're on the train, so keep it handy.
Tip 2: Deal With Multiple Tickets
This is something that probably won't make sense to you until you get to Japan … and then you'll see what we mean!
For many long-distance journeys — for example, on the shinkansen or limited express trains — you'll be provided with more than one ticket.
One of them is a joshaken (乗車券), or "base fare ticket," which is essentially the basic fare from point A to point B. The other is a tokkyuken (特急券), or "special fare ticket," which tells the ticket machine or agent that you've paid for the privilege of riding an extra-fast train, such as a bullet train or an express train.
You need both tickets!
The counterintuitive part for most travelers is what to do when passing through the ticket gates. Which ticket do you insert? The answer is both, simultaneously.
Simply insert both tickets into the gate at the same time. The machine will automatically process the tickets, and one or both will pop out at the other end. Retrieve the ticket(s) and proceed to your train.
Then remember tip 1 above. When you reach your destination, you'll once more put the ticket(s) into the exit ticket gate to be on your merry way.
If you're ever in doubt, simply ask a station attendant for help!
Tip 3: Know Your Train Number
Your train ticket contains a plethora of information, and much of it may be undecipherable if you don't read Japanese. But you'll also find plenty of useful information here, including travel times, plus your train and seat number.
After reaching your departure train's platform, you'll want to go ahead and make your way to the proper boarding point. Train and bullet train doors always open at the right place on the platform, and you'll see car numbers labeled clearly on signs above and on the floor in front of the train doors.
When it comes to shinkansen platforms, keep in mind that they're extremely long, so it's not a bad idea to head to your boarding spot a little early … walking from one end of the platform to the other can take as long as 10 minutes or more.
Once you reach your spot, enjoy the delightfully orderly queues before boarding the train and finding your seat.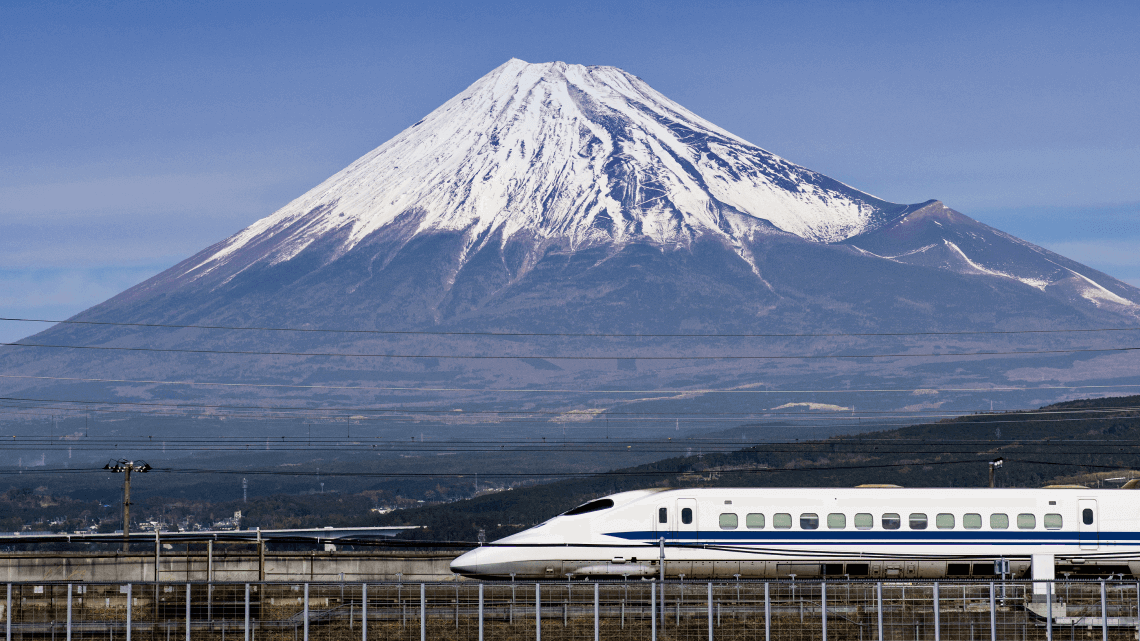 Planning Your Journey (and Japan Travel Apps)
Of course, the easiest way to plan your travels is by asking an expert: whether a friend in Japan, a ticket agent, or a company such as Boutique Japan.
But if you prefer to do all the legwork yourself, there are some really helpful travel apps we recommend.
Useful Train Travel Apps for Japan
HyperDia
HyperDia is an essential transport app if you're visiting Japan. It can take a little while to get used to the interface, but once you've mastered it, you'll find virtually everything you need within this app. Search routes, look up hyper-accurate train timetables, and plan away!
Jorudan
Like HyperDia, Jorudan is a super-powerful transport app, with a slightly more intuitive interface.
Google Maps
While not quite as robust as HyperDia or Jorudan when it comes to detailed routes and timetables, Google Maps is still a handy reference tool. It's also ideal for navigating within a city, as you can compare train times versus estimated travel times via other means (such as taxi or walking).
If you plan to use travel apps, make sure you have reliable Wi-Fi in Japan, too!
Navigating the Subway and Local Trains
The apps mentioned above are great for planning, but what if you're already at the station — and don't have Wi-Fi? The best thing to do is probably ask a station attendant, but if you want to map out your own trip, here are some basic tips to keep in mind:
Determine whether your destination station is a local-only stop, or whether express trains stop there. Train maps will have a color-coded legend, and you can tell which trains (local versus express) stop at which stations.
Make your way to the departure platform, and consult the signs above to ensure you board the correct type of train. If you're not sure, ask someone! Most people will be happy to help.
When the train arrives, make sure it is the train you want. Again, if you're not sure, don't hesitate to ask a stranger!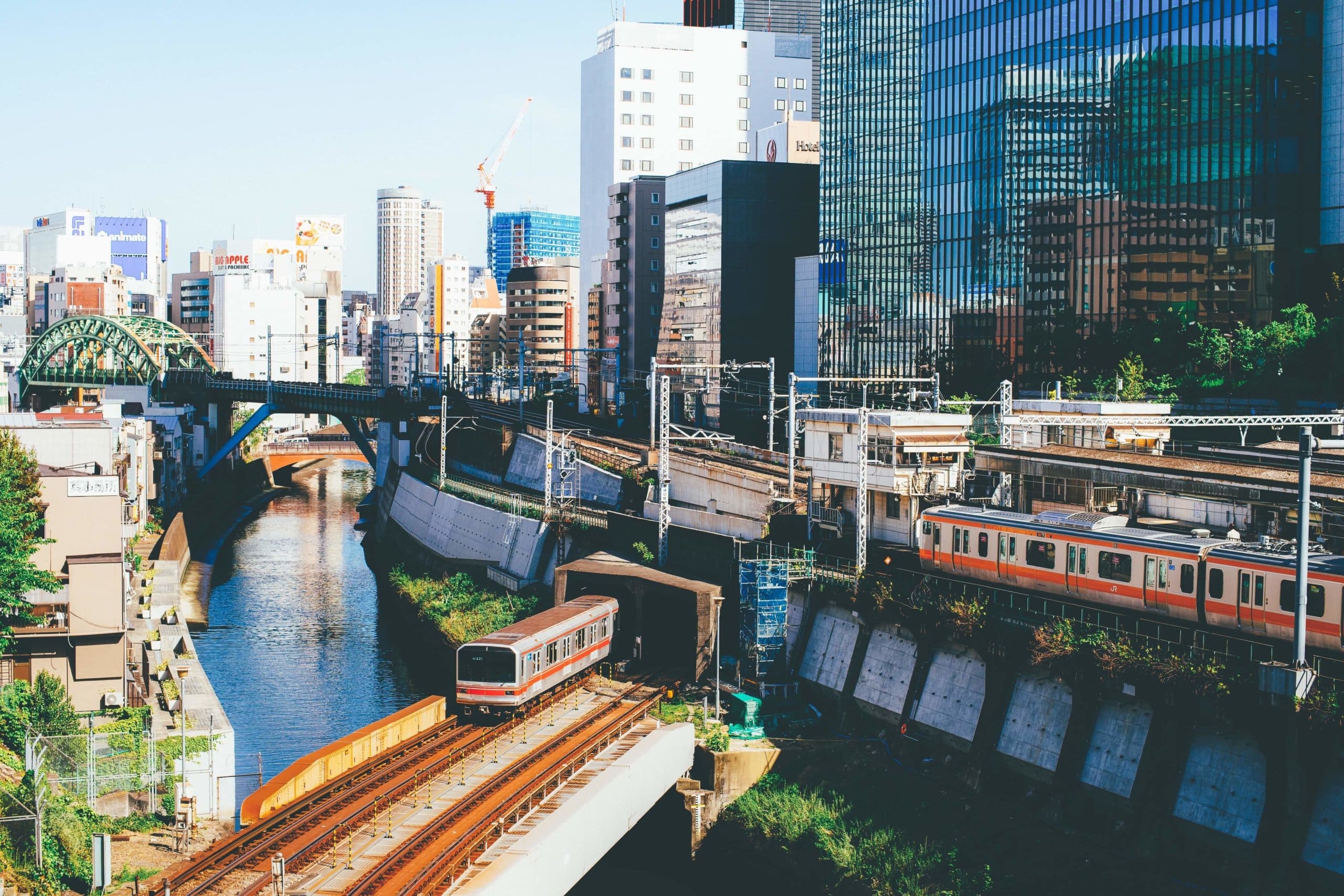 Useful Rail and Transport Passes
In addition to the famous Japan Rail Pass (mentioned above), many cities and regions in Japan have their own rail and transport passes local to their own area.
They vary by pass, providing unlimited travel over a set period of time in a given region, and might include a round trip to a particular station.
There are too many to list in detail here, but we like the following passes for their ease and convenience in their respective areas.
Tokyo Transport Passes
Tokyo Metro 24-hour Ticket (600 JPY): Unlimited rides for 24 hours on the Tokyo Metro underground. You'll recoup the cost with three or four rides on the subway.
Common One-Day Ticket for Tokyo Metro and Toei Subway (900 JPY): Unlimited rides on both subway lines for 24 hours.
Tokyo Combination Ticket (1,590 JPY): Unlimited rides on Tokyo Metro, Toei Subway, and JR Lines. Valid only on the same day. If you're traveling extensively around central Tokyo in a single day, this is a good pass to get.
Kansai (Kyoto and Osaka) Transport Passes
Kyoto City Bus and Kyoto Bus One-Day Pass: With only two subway lines in Kyoto, there's much in the city that's accessible only by bus. Most people who rely on public transportation will ride the city buses. At 230 JPY per ride, you recoup the 600 JPY pass in just three rides.
Subway, Bus One-Day (Two-Day) Pass: Gives you unlimited bus and subway rides within the central Kyoto area. Available in one- or two-day versions.
Osaka 1-day or 2-day pass: Gives you unlimited rides on the Osaka Metro and Osaka City Bus for one or two days.
Other Destinations
Hakone Freepass: Whether you choose the 2-day or 3-day pass, this gives you unlimited rides throughout the Hakone area on almost any mode of transport: trains, cable cars, buses, and even the sightseeing cruise boat. You can choose to include a round-trip ticket from Shinjuku Station to Odawara Station.
Koyasan World Heritage Pass: Valid for two consecutive calendar days, this rail pass gives you a round trip to Mount Koya from one of Osaka's Nankai Railway stations (such as Namba Station), along with unlimited bus travel on Mount Koya.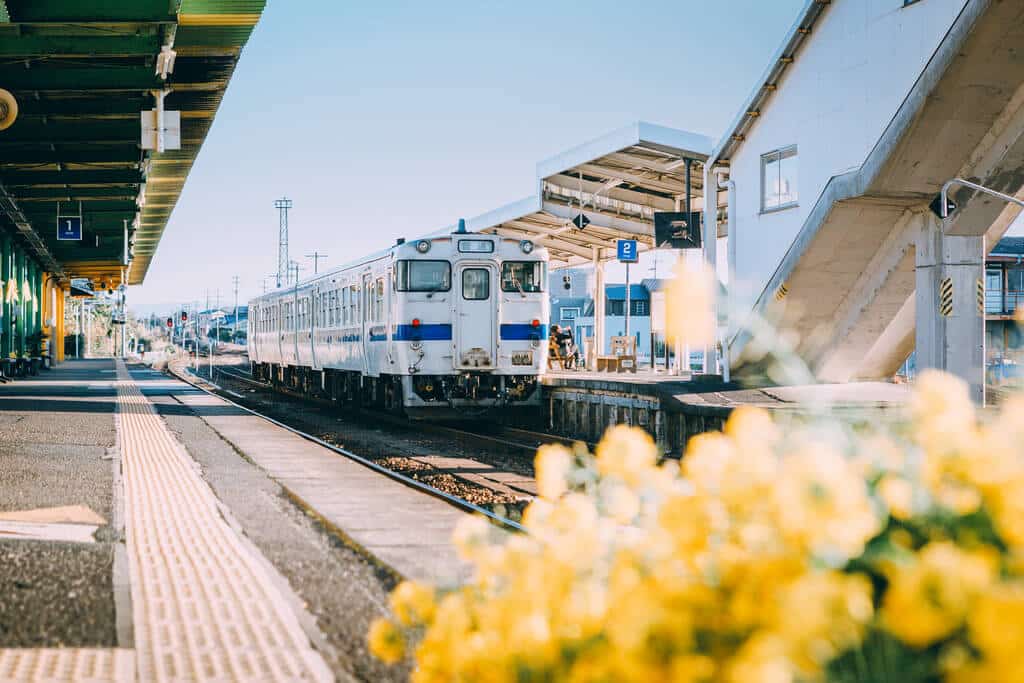 Non-Train Travel in Japan
While Japan does have an extensive train network, other forms of public transportation aren't too shabby either. You'll find buses in most major cities, and some more remote areas in rural Japan are accessible only by bus.
When in major cities, it is incredibly easy to hail a cab. Find a main road rather than a quiet side street, and chances are that a taxi will come drifting past.
Don't bet on always being able to use ride-sharing apps such as Uber in Japan — due to a strong taxi industry lobby, these companies haven't made significant inroads into the country. But given the quality of Japanese taxi services — the cars are clean, and the drivers unfailingly polite — we don't miss ride-sharing apps in cities here. Much.
You can go to most places in Japan by train. Sometimes, though, the travel time and number of transfers make it more trouble than it's worth.
A good rule: If your train journey looks like it's going to be more than four to six hours and isn't a direct train, and you have the option to take a domestic flight, just do it.
Ferries are a more unorthodox but fun way to travel in Japan. It's an interesting option to look into if you're keen on traveling to more remote parts of the country — especially if you like slow travel, and have good sea legs!
Need more reasons to get excited about exploring Japan by train? Don't miss our article on the best time of year to visit Japan.