Tokyo is one of the most exciting cities on Earth, and has a legendary nightlife.
You can begin your evening at a tachinomi stand bar, drink and dine at a cozy izakaya, enjoy seasonal cocktails at an only-in-Tokyo mixology counter, venture into a hole-in-the-wall rock or hip hop club, sing all-night karaoke à la Bill Murray in Lost in Translation, and dance until morning to the beats of DJs from around the world.
In short, Tokyo is home to one of the most diverse and fascinating nightlife scenes on the planet! In such a massive metropolis, and with so many amazing options, trying to decide what to do can be overwhelming (for daytime tips, make sure to see our One Day in Tokyo).
So to help you figure out where to begin, before you see where the night takes you, we've put together this introductory guide to Tokyo nightlife, featuring an overview of Tokyo's best nightlife districts and more!
Of course, with a complex and ever-changing nightlife scene, this is only a small sampling of what's out there – and many of the best spots are firmly off the radar of most travelers (and even locals), with some venues even lacking addresses. But we hope our guide helps inspire you to venture out into the neon-filled streets, and discover for yourself what makes Tokyo's nightlife so spectacular!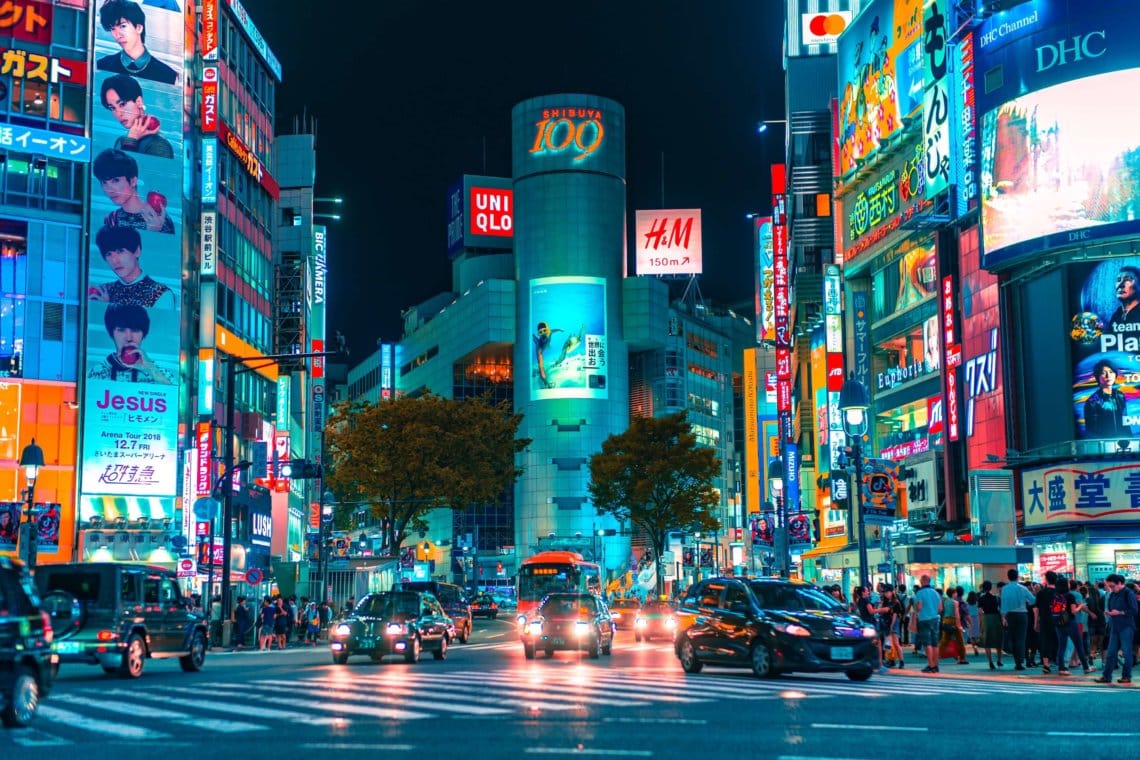 Tokyo's Top Nightlife Districts
Tokyo is home to some of the world's most colorful nightlife spread across a handful of districts including Shinjuku, Shibuya, Ginza, Kabukicho, and Roppongi. You'll find a wide selection of bars, restaurants, and nightclubs to explore in these lively neighborhoods.
Keen to indulge in expertly-crafted cocktails in a classy mixology den, sample local craft beer in a cozy pub, or let loose in a mega club?
To get you started, here's an overview of what you can expect from a handful of Tokyo's most prominent nightlife neighborhoods.
It's safe to say central Tokyo is very much alive at night. However, the following districts offer concentrated nightlife activity, with a plethora of bars, clubs, and concert venues. If you're looking to experience the best of Tokyo nightlife, you'll want to visit the neighborhoods of Shibuya, Shinjuku, Roppongi, Ginza, Shimokitazawa, and Ebisu. The first three tend to be most popular with international travelers, but the others are just as great for a night out.
Shibuya
As one of Tokyo's most densely packed and brightly-lit central districts, it's no surprise that Shibuya stays up late, with countless eateries, boutiques, watering holes, clubs, arcades and karaoke bars catering to night owls well into the small hours.
If you're going to miss the last train (most trains and subways only run until around the midnight hour), this is the place to be.
Shibuya is especially popular with Tokyo's youth, but is relatively accessible to and full of non-Japanese locals and visitors as well. With dozens of clubs featuring top local and international DJs, Shibuya is one of the city's dance music hubs.
There are also countless smaller establishments well worth checking out, including the character-filled Nonbei Yokocho, an old-fashioned area of tightly-packed side streets filled with charming tiny bars and intriguing restaurants.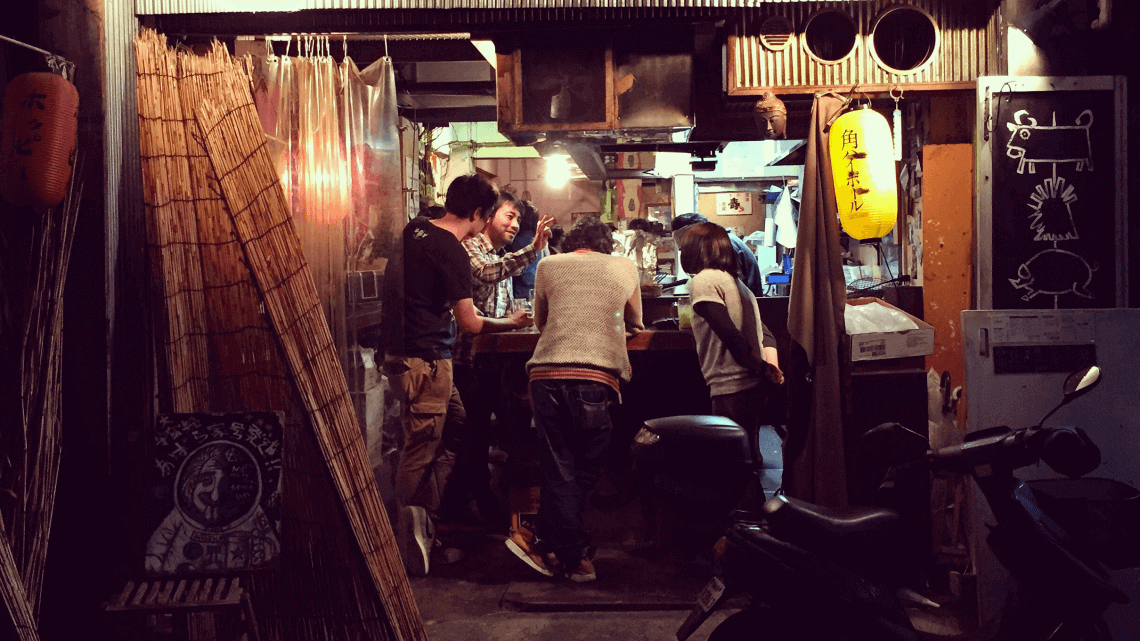 Shinjuku
Shinjuku is another city-within-the-city that never sleeps. Just a few stations away from Shibuya, boredom is not a possibility in this frenetic section of Tokyo.
The nightlife here runs the gamut, from rowdy izakayas and beer bars, to red-light entertainment and the infamous (and now-defunct) Robot Restaurant, as well as Tokyo's small but lively gay district (2-chome, Ni-Chome).
The Kabukicho section of Shinjuku is Tokyo's most well known red-light district. Despite the area's shady reputation, it can be an interesting and rewarding district to explore, and amongst the madness you can find great little bars and restaurants, as well as local music venues and more.
While not as hidden or unknown as it used to be, the Golden Gai area is still a colorful and often wonderful part of Shinjuku to explore. This traditional drinking district is a small warren of narrow alleyways packed with dozens of tiny bars, many of which are welcoming to non-regulars despite the often-limited seating.
Roppongi
Packed to the brim with bars, clubs, and all-night revelers, Roppongi is without a doubt one of Tokyo's most famous nightlife districts.
Since the post-war era, when it served as a hangout for Allied forces, it's been popular with non-Japanese, and to this day attracts an outsize percentage of ex-pats, international tourists, as well as Japanese salarymen, which is reflected in the area's higher than average entry and drink prices.
Roppongi is a real mishmash, filled with everything from upscale bars, jazz venues and western-style clubs, to countless dive bars along with more sleazy establishments. Some places are slightly worn-in, but the area is always packed on weekends and an option if you're looking for a big night out.
Although generally safe, be aware that Roppongi can get rather loud and crowded at night, as well as attracting its fair share of touts.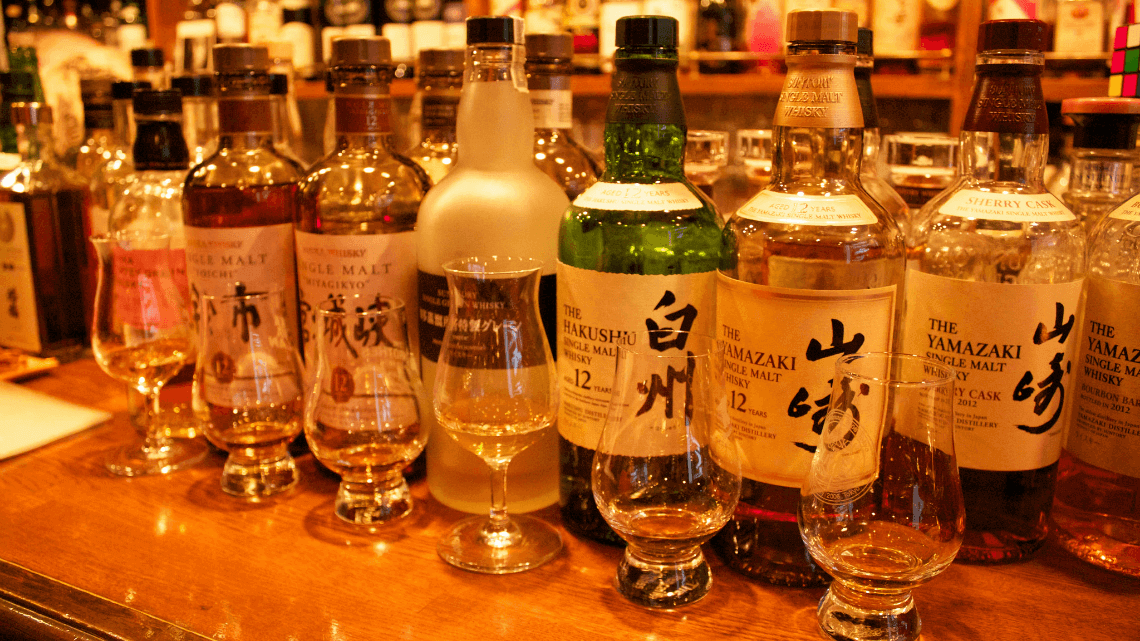 Ginza
By day, Ginza is an upscale business district and high-fashion shopping destination boasting one of the largest concentrations of luxury brands in the world.
As night falls, it transforms into one of Tokyo's premium entertainment districts, with scores of decadent fine-dining restaurants (including many of Tokyo's best sushi shops), chic bars, and opulent nightclubs.
Much of Ginza's nightlife is hidden from plain view, with many of the best bars and restaurants tucked away on the upper floors of nondescript buildings. At many establishments, you can expect to be met with hefty bills along with rather exclusive entrance policies.
Genius is perhaps the quintessential Ginza luxury clubbing experience, where some of Tokyo's best-dressed and most affluent come together. If you're in search of a more casual atmosphere, Ginza is also home to a handful of renowned cocktail bars, such as Star Bar, as well as its fair share of hip artsy bars (try 300 Bar or Suki Bar) for something a little easier on the wallet.
Shimokitazawa
Shimokitazawa (Shimokita, for short) is a bohemian neighborhood less frequented by casual travelers, despite only being a short hop from Shibuya and having plenty to offer in terms of vintage shopping, quirky eateries and indie entertainment options.
Shimokitazawa is a magnet for Tokyo's hipster and alternative crowds, and is packed full of lively (and reasonably-priced) bars and izakayas, many of which are hidden away down nooks and crannies that may take some wandering to find.
Shimokita is also one of Tokyo's indie music hubs, home to dozens of great little venues. It's a great area to visit if you're looking for a relatively inexpensive night out, surrounded by hip young Tokyoites.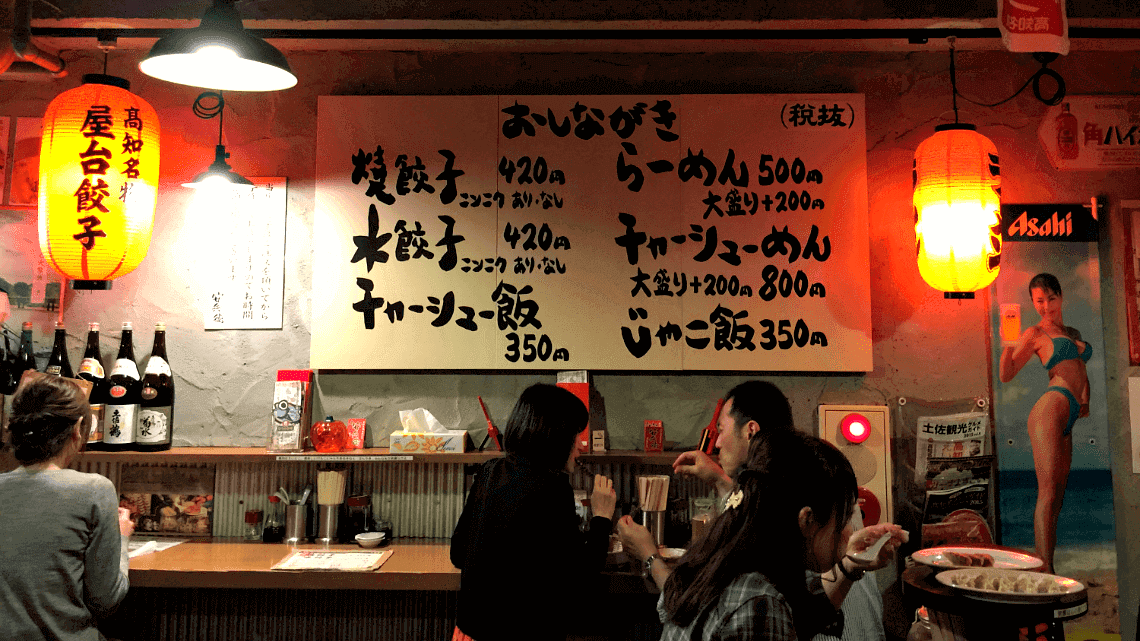 Ebisu
Ebisu (pronounced e-bis) is a trendy, yet lively district full of great bars and restaurants. While not necessarily a hub for all-night parties (though it has its fair share of late-night bars), it's one of the best places in Tokyo to enjoy a lively evening of dining and drinking.
Catering particularly to hip Tokyoites in their 30s and early 40s (though naturally not in the least limited to this demographic), Ebisu is also one of the best places in Tokyo to indulge in the izakaya experience.
Spending a few hours over food and drink at an izakaya (Japanese-style gastropub) is a great way to start your night out and mingle with locals in a relaxed setting.
Beyond its countless bars and izakayas, Ebisu is also home to a great collection of stylish watering holes, including many old-school pubs and trendy tachinomiya. For a crash course in old-school Japanese nightlife, take a peek into the raucous Ebisu Yokocho.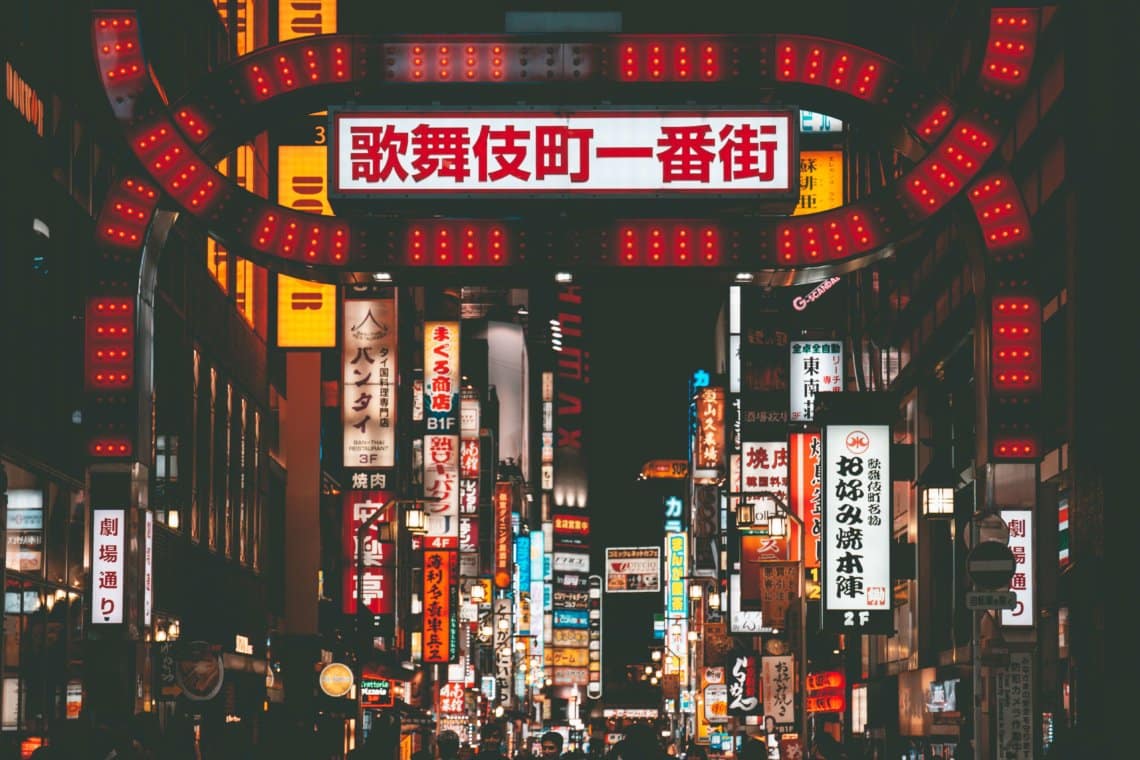 Tokyo Nightlife Spots: Bars, Clubs & More
Hopefully our introduction to Tokyo's best nightlife districts (above) has helped you get a sense for the lay of the land!
Below we delve further into Tokyo nightlife, with a look at a selection of the city's best nightlife spots, including craft beer bars, mixology specialists, tiny bars, mega-clubs, and more!
Craft Beer Bars
Japanese craft beer is not yet internationally famous (though many craft beer lovers are familiar with Hitachino Nest Beer).
But despite its lack of fame, Japan's craft beer scene is astoundingly strong and varied, with breweries such as Hitachino, Coedo, Baird, and Minoh (among countless others) all putting out innovative and delicious beers.
Fewer Clients, Richer Experiences
We live and breathe Japan, and want you to experience the Japan we know and love. If you're as obsessed with the details as we are, chances are we will be a good fit.
To keep pace, craft beer bars and pubs have exploded in number throughout Tokyo and the rest of Japan. One of the best is Craft Beer Market, which has friendly and helpful staff, a great selection of Japanese craft beer, and relatively reasonable prices (craft beer in Japan is usually quite pricey). Craft Beer Market has locations throughout the city.
Yona Yona Beer Works offers Yo-Ho Brewing Company's beers alongside beer-friendly food, and the American-style DevilCraft serves up a great selection of craft beer, along with Chicago-style pizza. Another fun option is Yanaka Beer Hall, a cute spot in the adorably old-fashioned Yanesen area.
Tiny Hole-in-the-wall Bars
Watch your head! Japan is home to perhaps the world's best, most diverse selection of convivial tiny bars. You'll find these nomi-ya (drinking spots) in streets and alleys throughout the city, but – to help you narrow the search – the areas that follow are a great place to start.
First up is Golden Gai (also mentioned in the Shinjuku section above), a legendary drinking quarter in Shinjuku. This ramshackle collection of narrow lanes is packed with hundreds of tiny bars, often with only enough seats to accommodate a handful of people at a time.
Some of the bars are reserved for regular patrons only (don't be offended if you're turned away at the door), but there are also many that welcome first-timers. The bars range wildly in theme and atmosphere, with establishments including spots like Bar Plastic Model, which has a vintage 80s theme, Bali Bar with a distinct tropical vibe, as well as the artsy Bar Kodoji, which prides itself on an amazing collection of rare Japanese photography.
In nearby Shibuya, you'll find the similar – but smaller – Nonbei Yokocho ("Drunkards Alley"), a small collection of post-war buildings housing some of the city's best micro-bars. While only a stone's throw from Hachiko and the bustling Shibuya crossing – and directly under the JR Yamanote Line tracks – this area is a haven of relative calm, with its glowing red lanterns and rickety old buildings.
If you can manage to get a seat at one of the bars, you'll be treated to an intimate experience amongst locals and foreigners alike.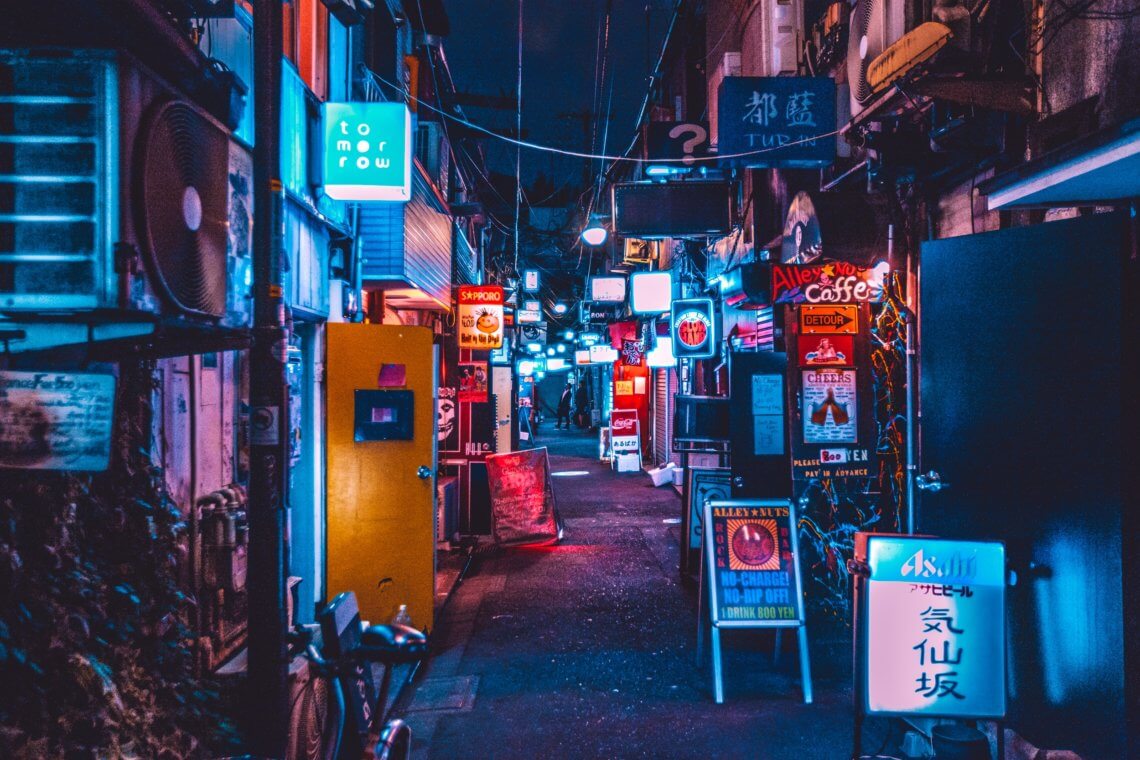 Tokyo Cocktail Bars
In addition to its thousands of lively bars and izakayas, Tokyo is also home to some of the world's most renowned cocktail bars, with many legendary mixologists calling the city home.
In the upscale Ginza district, Bar High Five prepares top-quality cocktails based on your tastes and preferences. Also in Ginza is Tender Bar, home to another of Japan's most famous barmen, Kazuo Uyeda, considered the inventor of the "Hard Shake." If you're in the area, also consider calling in at the celebrated Star Bar.
Bar Trench and Tram in Ebisu are two more youthful yet eminently sophisticated mixology bars in Ebisu, with plenty of specialty cocktails and outstanding staff and service.
For one of the world's most innovative cocktail experiences, head to Gen Yamamoto, a minimalistic 8-seat venue in Azabu Juban, near Roppongi. Gen offers a select menu of drinks that changes with the seasons, combining rare spirits with some of the freshest ingredients from around the country.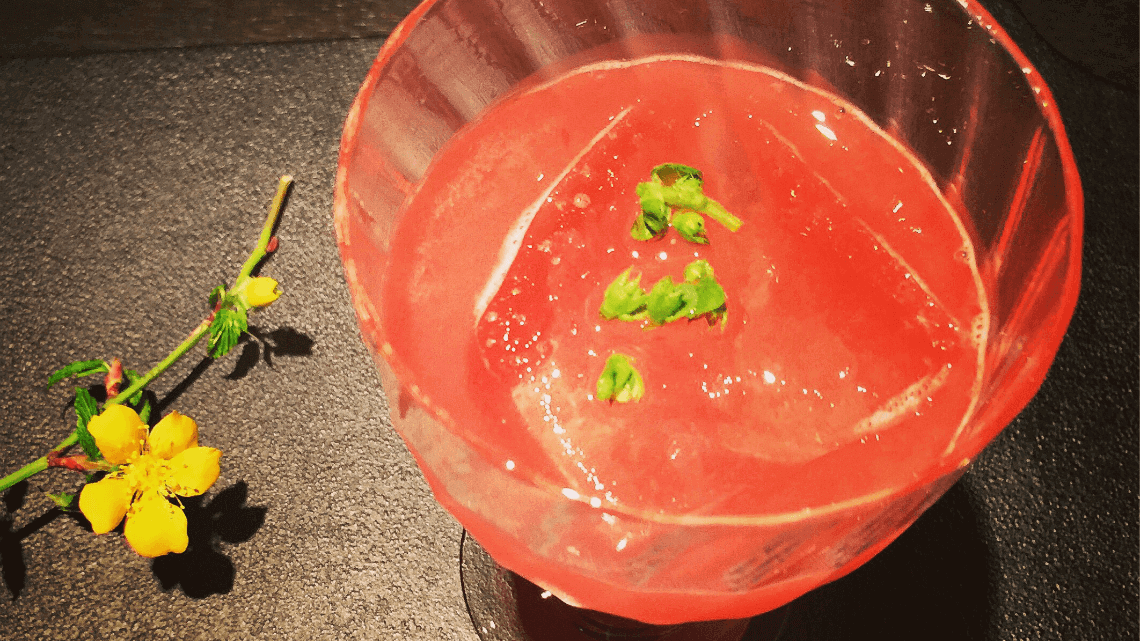 Cocktails with Tokyo City Views
At the end of a full day of exploring the Tokyo metropolis, there's nothing like the chance to admire the city's incredible skyline over a cocktail or Japanese whisky.
Tokyo's most famous bar with panoramic city views is the Park Hyatt Tokyo's New York Bar. On the 52nd floor of the hotel, New York Bar (featured in Sofia Coppola's Lost in Translation) features cocktails and jazz, with floor-to-ceiling windows offering stunning views of the glittering skyscrapers beyond.
Many of the best bars offering panoramic city views are in Tokyo's luxury hotels, with another favorite being the stylish Andaz Tokyo's Rooftop Bar (see more of our favorite luxury hotels in Tokyo and Kyoto).
Live Music in Tokyo
Tokyo has an eclectic music scene, with a healthy mix of major acts and underground scenes.
Shibuya is home to a large concentration of "live houses," with venues such as Club Quattro and O-Nest.
Tokyo is blessed with a huge number of genre-specific venues, ranging from jazz and punk, to hip hop and noise, not to mention salsa and visual kei.
Tokyo concert schedules can be found on websites such as Metropolis (Tokyo's English-language magazine) and Time Out Tokyo, though most underground shows are primarily to be found on Japanese-language websites.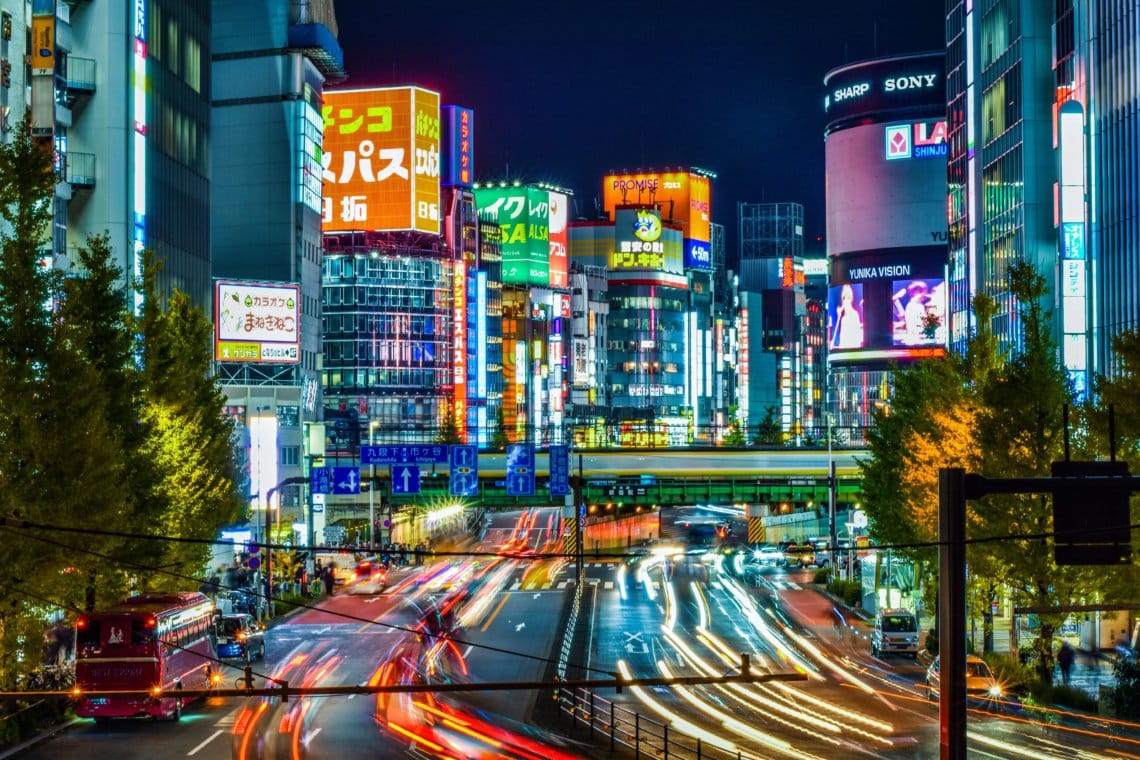 Tokyo Clubs
When it comes to clubs and dancing, Tokyo puts cities like New York to shame, instead rivaling European cities for the quality of its DJs and soundsystems, and enthusiasm of its participants.
Tokyo is full of top-quality dance venues, most of which start to reach their peak between the hours of 2:00 and 3:00 am (they go until much later).
Shibuya is home to some of the most notable clubs, with places such as Sound Museum Vision, a massive subterranean venue spread over four floors, featuring several themed rooms catering to different moods, along with one of the best custom-made sound systems in the world.
Perhaps Tokyo's most well-known mega club is ageHa. Located in Shin-Kiba, about a 30-minute ride from central Tokyo (via free shuttle), ageHa is Tokyo's largest club and features a regular lineup of world-class DJs, three dance floors, several bars, and numerous chill areas.
Tokyo is full of great clubs large and small, and in addition to the links above (see Live Music), Resident Advisor is one of the best resources.
We hope our introduction to Tokyo's nightlife helps you get the most out of your time in this amazingly exciting city!