If you love food, culture, and immersive travel experiences, it's no surprise you're thinking about a Japan honeymoon.
As one of the world's most fascinating countries, over the last several years Japan has become an increasingly popular honeymoon destination.
At Boutique Japan, we specialize in unique custom Japan itineraries, and since 2013 have been fortunate to plan honeymoons for wonderful couples from around the world (read about some of their experiences).
Below you'll find essential tips on when to go, destinations to visit, where to stay — and of course, what to see, do, and eat during your Japan honeymoon!
Originally published on September 24th, 2019, this article was updated and republished on July 6th, 2022.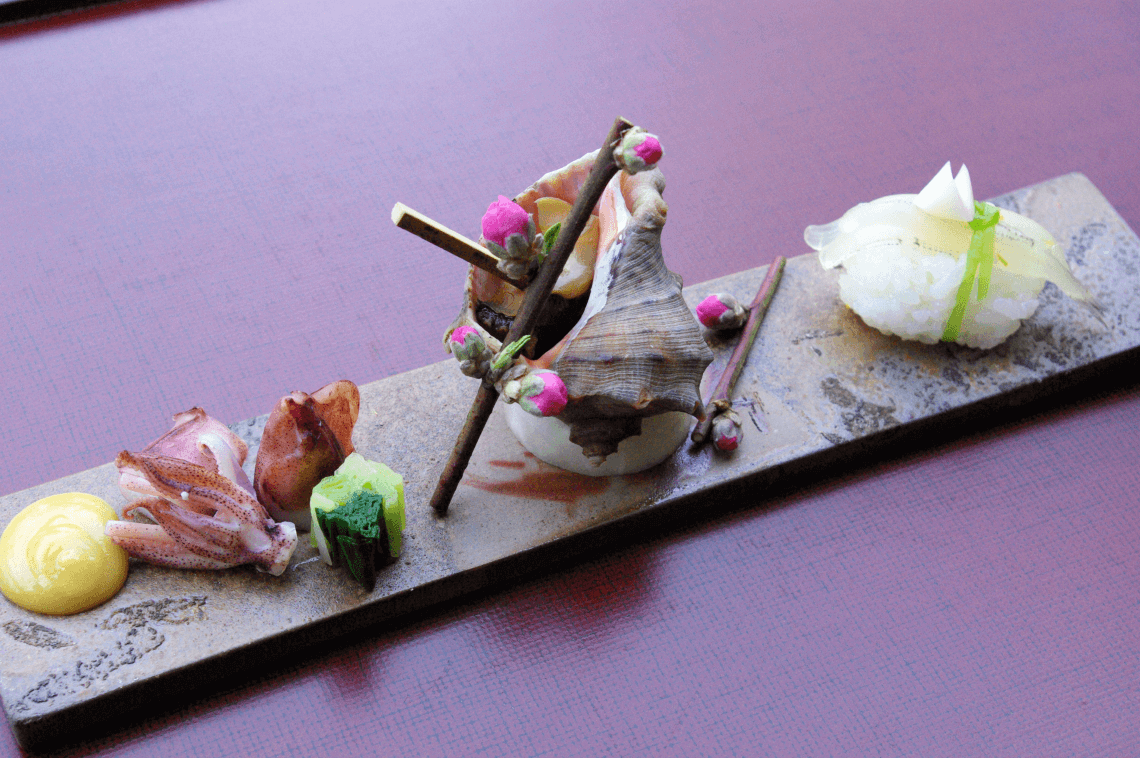 Japan Honeymoon Planning 101: When to Visit
When it comes to honeymoons, scheduling is the first key question.
Will you visit immediately after your wedding? If so, planning your wedding and planning your honeymoon go virtually hand in hand, and you may have slightly less choice about when to visit Japan.
If you're planning a Later Moon, then it's worth thinking about when exactly you'd like to visit. For example, the decision may come down to whether you prefer warm or cool weather — or whether you'd rather travel at an off-peak time of year to see fewer tourists.
Each season in Japan has its charms. The spring cherry blossom season and fall tend to be the most popular times to visit, whereas summer and winter are slightly lower seasons. If you don't mind avoiding peak seasons, there is perhaps nothing more sublime than soaking in an open-air onsen (hot spring) bath while snow falls all around you in winter.
For much more detail on the pros and cons of different times of year, read more about Japan's seasons and the weather here.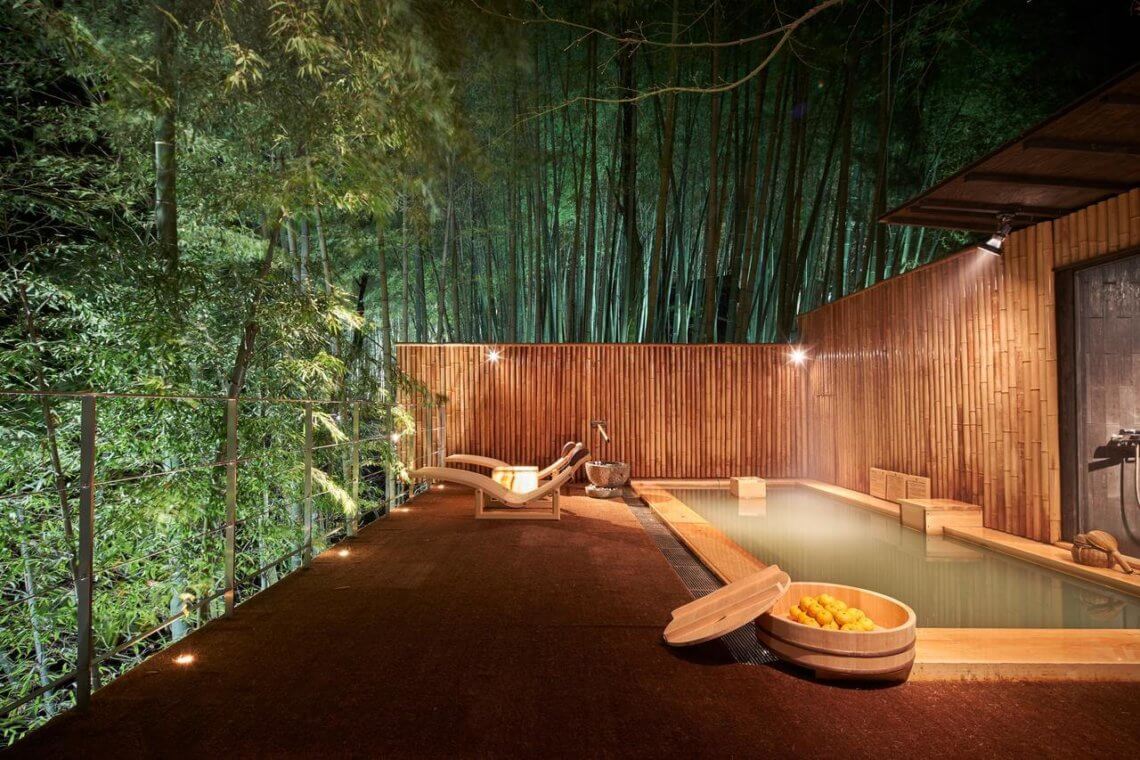 Designing Your Itinerary: Where to Go
Once your dates are set, next comes the best (and sometimes hardest) part of the planning process: deciding where in Japan to go. But before diving into destinations, take these essential factors into account.
How Many Days Will You Have in Japan?
Our suggestions for your honeymoon depend on how long you'll be in the country, and what kind of travel pace and experience you envision for this once-in-a-lifetime trip. Here are a couple of questions to ask yourself and, most importantly, discuss with your partner!
Are you looking for a more active trip overall, or something more relaxing and rejuvenating?
Do you prefer visiting fewer places and spending more time in each (slow travel), or would you rather fit in as much as possible, even if it means some rushing around?
Of course, maybe you're somewhere in the middle and prefer a balance, taking it slow at times, and moving fast when it makes sense. To ensure your itinerary is a good match for each of you, it's essential for both of you to get on the same page.
Especially for newer couples, it's also essential to think about the following:
Which trip priorities do you both agree on, and where do your opinions differ? For example, maybe you both love sushi, but one of you loves modern art or Japanese gardens more than the other.
What compromises are each of you willing to make for the other? For example, are you willing to spend a day visiting Kyoto's shrines and temples to make your partner happy, even if you'd rather be checking out hip coffee shops?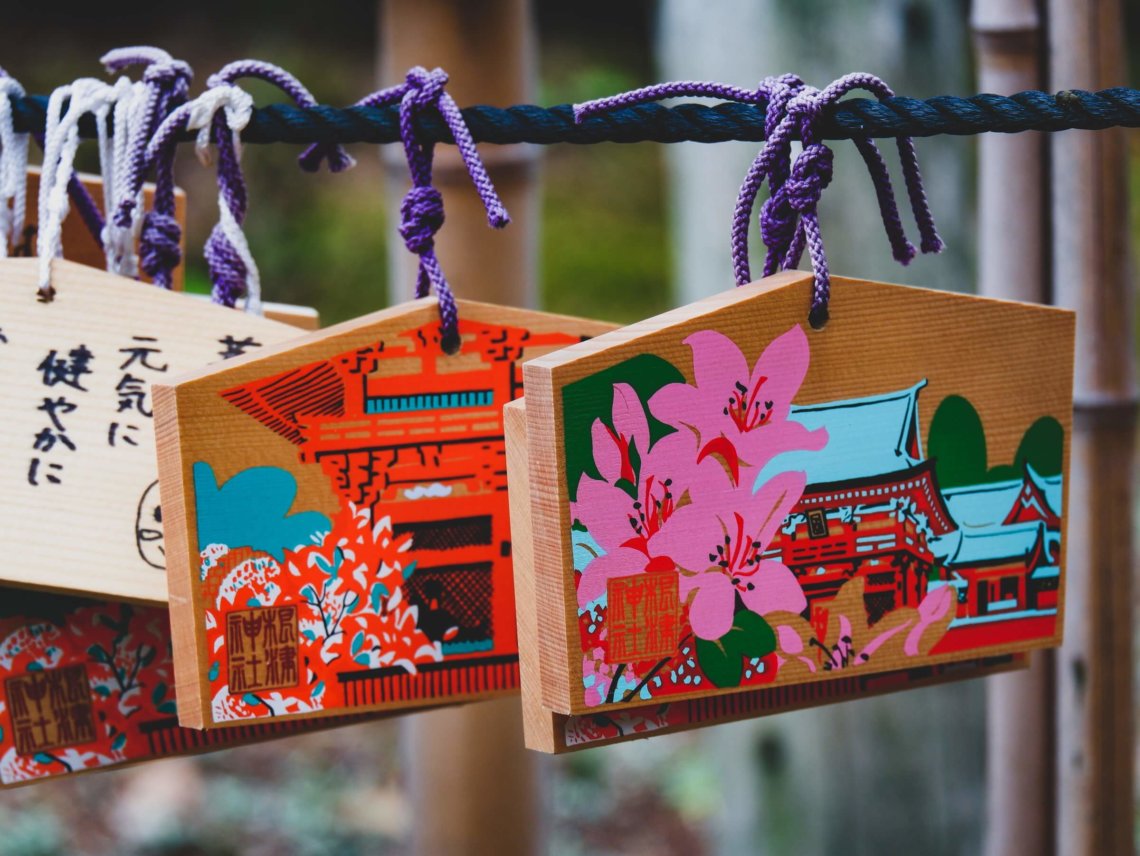 Sample Itineraries for Inspiration
To help provide inspiration for your Japan honeymoon, we've included a variety of sample itineraries, organized by approximate trip length. Any of these sample trips can be completely customized to ensure a totally personalized honeymoon experience.
Less Than One Week (Mini Moons)
If you're taking a Mini Moon, we believe less is more. For example, with five days in Japan we'd typically suggest focusing primarily on either Tokyo or Kyoto. Or here is an example of a six-day Japan trip, which includes more time for urban immersion (and food!) along with an ultra-relaxing stay at a gorgeous traditional ryokan in Tokyo's countryside.
If You're Planning a Longer Honeymoon
Our sample trip for eight days in Japan is a classic itinerary that can be creatively customized depending on your interests. With just one extra day and nine days in Japan, you can have an even wider variety of experiences (every day counts!).
If you're splurging on a longer honeymoon, our 11-day luxury Japan itinerary is a great place to start for travelers who want to visit a variety of distinct destinations. On the other hand, our 13-day luxurious countryside itinerary is a great example of how you can design a slow-paced trip focused on traditional Japanese-style relaxation at beautiful ryokans around the country.
Additional Japan Destination Inspiration
For more destination ideas, make sure to see our comprehensive list featuring a curated selection of the best destinations in Japan, along with our collection of off-the-beaten-path places to consider for your Japan itinerary.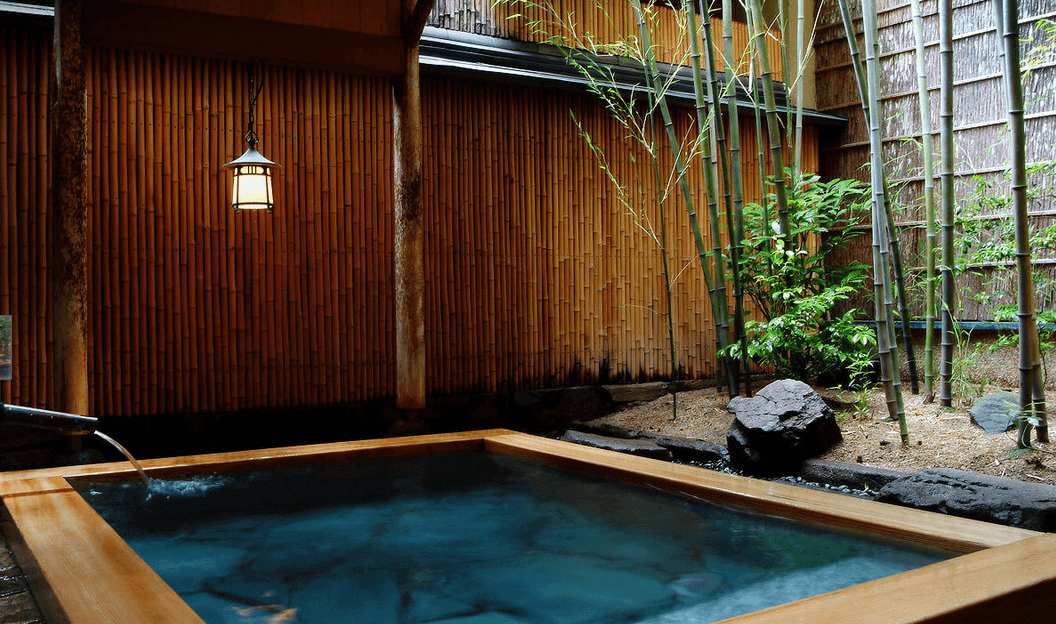 Accommodations for an Exceptional Honeymoon in Japan
Even if you're not seeking luxury all the way, chances are you're looking for at least one special splurge. After all, this is your honeymoon!
For most travelers, staying at a high-end traditional ryokan (Japanese-style inn) is one of the most splurge-worthy experiences you can have in Japan. Much more than just a place to sleep, staying at a ryokan is a profound cultural and culinary experience.
For your honeymoon, consider choosing a luxury ryokan that offers rooms with private onsen. Imagine relaxing in your beautiful wood or stone bath as you gaze out into the forest (and it's even more magical when it snows).
Along with its wealth of dazzling ryokans, Japan is also home to some of the world's most stunning hotels, and below are a few of our honeymoon favorites.
Luxury Ryokans and Hotels for Your Japan Honeymoon
Asaba, a beautiful ryokan in lovely Shuzenji Onsen, in Japan's Izu Peninsula
Beniya Mukayu, a luxurious ryokan near the Japan Sea coast, about one hour from the historic city of Kanazawa
Aman Tokyo, one of a handful of our favorite luxury hotels in the Tokyo metropolis
Nishimuraya Honkan, a beautiful ryokan in the charming onsen town of Kinosaki Onsen
The Ritz-Carlton, Kyoto, a beautiful hotel with an impeccable location on the Kamogawa river in the ancient capital Kyoto
Benesse House, a unique museum-hotel on the art island of Naoshima (a must-visit for lovers of art and architecture)
Gora Kadan, a legendary luxury ryokan in Hakone
For much more inspiration, see our comprehensive list of Japan's best boutique and luxury hotels and ryokans, as well as a short list of our favorite ryokans within easy reach of Tokyo and Kyoto.
Japan Honeymoon Ideas: What to Eat, See and Do
If you're like us, Japanese food is a high priority when exploring Japan. But in addition to its incredible cuisine, Japan also offers so much to travelers interested in everything from art, architecture, and design, to history, traditional arts, and outdoor adventures.
Here is a small sampling of our favorite "foodie honeymoon" experiences:
Visit a locals-only izakaya with a local expert guide
Sample Japanese whisky at tiny cocktail bars on a private Tokyo nightlife tour
Enjoy an impeccable kaiseki dinner featuring local and seasonal specialties
Cycle through the ancient capital while sampling local Kyoto culinary specialties
Explore gorgeous, irresistible depachika (department store food halls) in Tokyo, Kyoto, and Osaka
Have one of the best meals of your life at one of Tokyo's best sushi shops
Go on a "ramen safari" in Tokyo with a ramen expert, or immerse yourself in the ramen stalls of Fukuoka
Learn all about sake (nihonshu) on a delicious private sake tour
Walk and eat your way through the one-of-a-kind Tsukiji Market in Tokyo
Take a private Osaka food tour featuring hole-in-the-wall izakayas and non-touristy street stalls
Enjoy a private tea ceremony at a charming teahouse in Kyoto or Kanazawa
For more ideas on things to see and do during your honeymoon, see our 25 Japan experiences to add to your bucket list.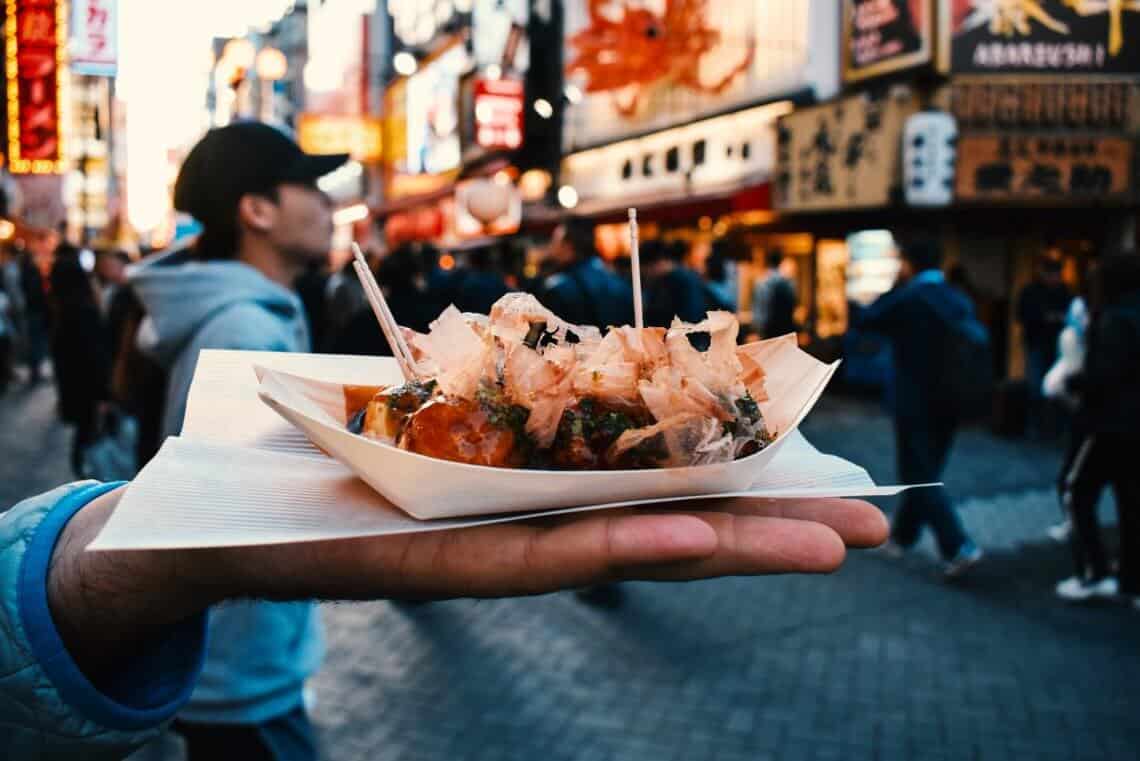 Plan a Custom Japan Honeymoon Itinerary
Whether you usually plan your own trips, or normally work with a destination expert, planning a trip to Japan can seem overwhelming at times. If you are looking to embark on a once-in-a-lifetime honeymoon, we would love to help.
Start by checking out our sample itineraries and learning about our trip-planning process, and contact us as soon as you're ready to begin dreaming up your very own Japan honeymoon!