We often hear from travelers who want to get off the beaten path in Tokyo, and explore less touristy areas – so we've put together this short list of our five favorite unique Tokyo neighborhoods.
As with any of the world's great cities, Tokyo is composed of a huge number of unique and eclectic neighborhoods.
Also see our post on what to do if you have one day in Tokyo.
They range in style and vibe from elegant Ginza to energetic Shimokitazawa, neon-filled Shibuya to old-fashioned Yanaka, and chic Daikanyama to laid-back Koenji.
Every Tokyo-lover has her or his own opinion about what Tokyo's best neighborhoods are, but to help you get the most out of your time in this amazing city, we've put together a short list of our favorite off-the-beaten-path neighborhoods in Tokyo!
While none of these areas are a secret — they're all "hidden" in plain sight — most travelers still miss out on them in favor of more famous, touristy sections of Tokyo (such as Shinjuku and Asakusa).
Originally written in 2014, this post was updated and republished on May 3, 2018.
Shimokitazawa
In 2014, Vogue magazine named Shimokitazawa the coolest neighborhood in the world.
It's tempting to argue that once a mainstream magazine calls something cool, it no longer is. But there's no denying that Shimokitazawa (also written Shimo-Kitazawa or Shimokita for short) remains a fun, eclectic, and lively Tokyo neighborhood.
Shimokitazawa is, on the whole, a very youthful neighborhood, full of small music venues, cafes, and vintage stores. The area is fun to walk around in during the day, and great for people-watching.
At night, you'll find some great restaurants, izakayas, and bars, though Shimokitazawa's nightlife is a bit more subdued compared to larger areas like Shibuya and Shinjuku.
If you're looking for Tokyo nightlife, check out our Tokyo nightlife guide.
To get to Shimokitazawa Station, simply take the Keio Inokashira Line from Shibuya Station or the Odakyu Line from Shinjuku Station.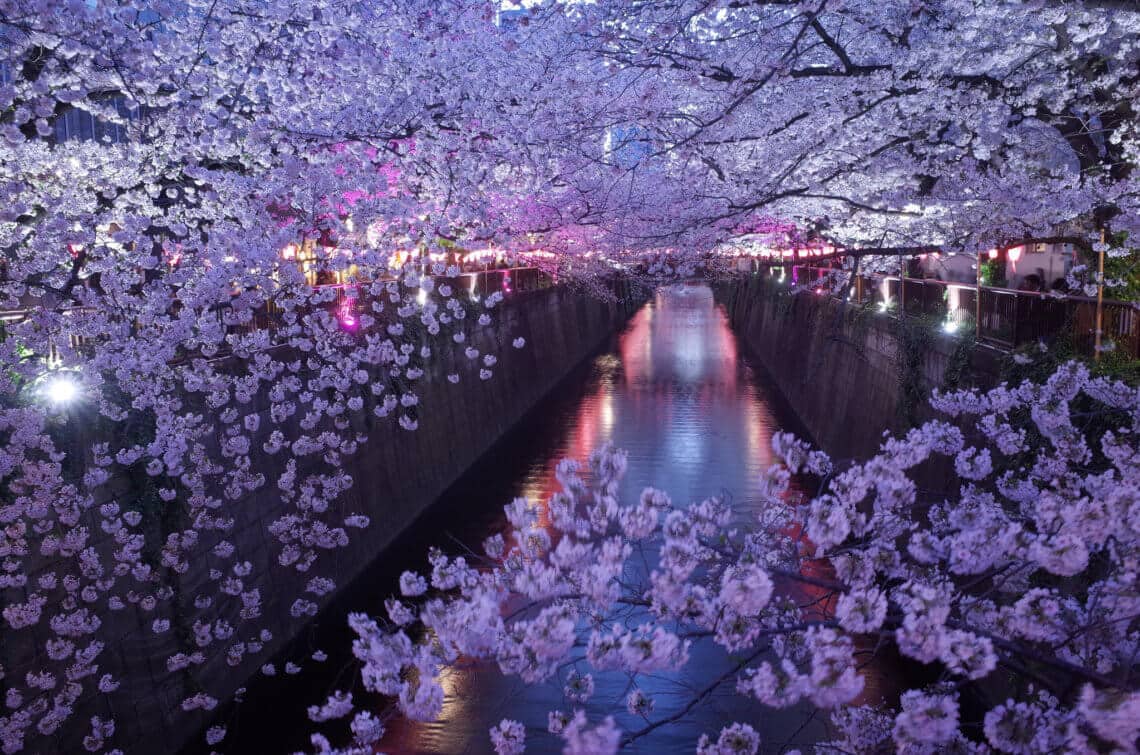 Naka-Meguro
Naka-Meguro (also written Nakameguro) is no secret, yet most people who spend a short time in Tokyo never make it here either.
Located just a short walk from ultra-fashionable Daikanyama and lively Ebisu, Naka-Meguro is one of Tokyo's most stylish yet laid-back neighborhoods.
While the whole area is full of interesting backstreets packed with little bars and restaurants, the best place to begin is along the Megurogawa (Meguro River) canal.
As you stroll through this relaxed and attractive district you will pass quiet cafes, stylish boutiques, and unassuming restaurants lining both sides of the canal.
Naka-Meguro is lovely at any time of year, but is particularly magical during cherry blossom season when the trees hanging over the canal are in full bloom and blossoms paint the canal pink with sakura (a flowering cherry tree).
To get to Naka-Meguro Station, walk from nearby Daikanyama or Ebisu, take the Tokyu Toyoko Line from Shibuya (or Yokohama), or take the Tokyo Metro Hibiya Line (from Roppongi, Ginza, Tsukiji, or even further afield).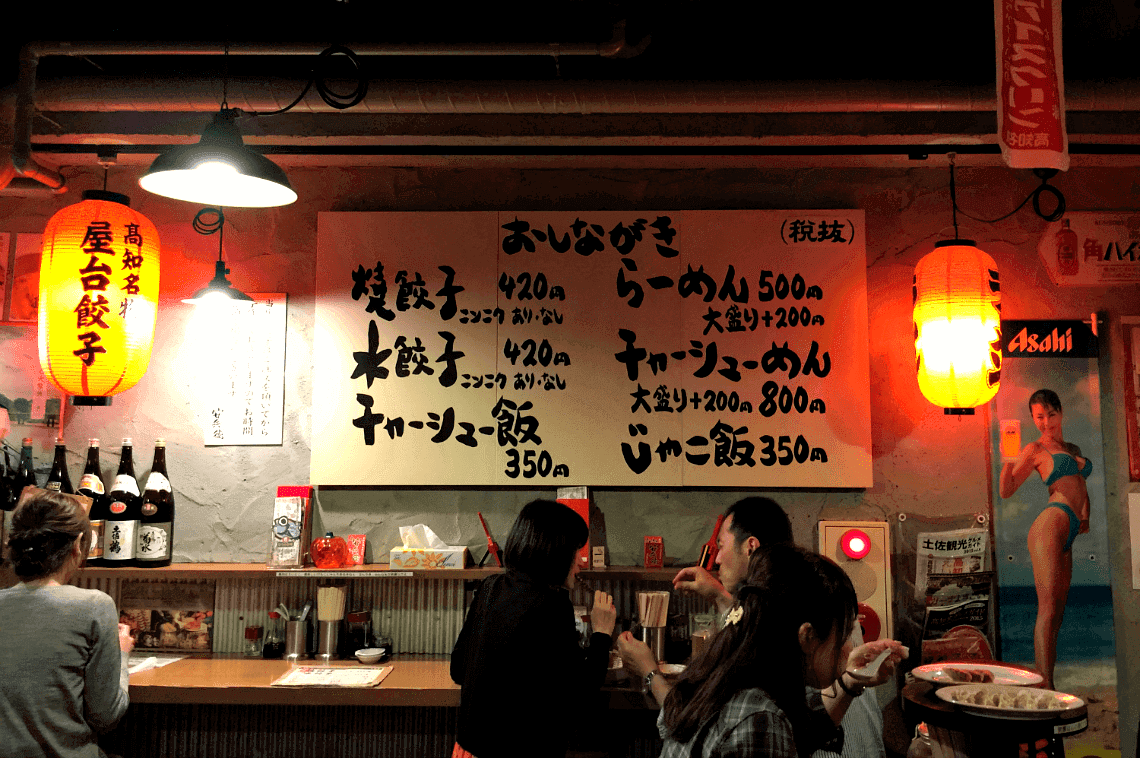 Ebisu
Ebisu (when pronouncing it, the "u" is virtually silent) is one of Tokyo's best neighborhoods for eating and drinking. The area is packed with both stylish and casual restaurants and bars — including countless izakayas — and is a perennial favorite for food-loving locals.
While not terribly interesting during the day, Ebisu really comes alive in the evening when you'll find a lively mix of trendy locals and hip expats.
With so many places to choose from, it can feel a bit overwhelming at first. It's usually easiest to begin on the Ebisu Station's west side and to just follow the lights. Hundreds of great bars and restaurants are visible on the ground level and countless more are hidden on upper floors, so feel free to be a bit adventurous.
To get to Ebisu Station, walk from nearby Shibuya (or Daikanyama or Naka-Meguro), take the JR Yamanote Line (Tokyo's loop line) from Shibuya or Shinjuku (or anywhere else along the Yamanote Line route), or take the Tokyo Metro Hibiya Line from Ginza or beyond.
Yanaka
Yanaka is one of Tokyo's most charming old neighborhoods. It was largely spared during World War II and has managed to resist all-out modernization, resulting in a wonderfully retro atmosphere.
Part of the greater Yanesen area — comprised of the three lovely historical districts Yanaka, Nezu, and Sendagi — Yanaka is full of temples and generations-old shops.
Yanaka Ginza, the area's traditional shotengai (shopping street), is lined with old-fashioned food stalls, small boutiques (including a handful set up by young creatives), and souvenir shops. Nearby, you'll also find highlights such as the Yanaka Beer Hall and the famous gallery SCAI The Bathhouse.
Yanaka is charming at any time of the day, but generally it is liveliest in the afternoons and on the weekends. It's worth noting that many of the traditional shops keep slightly irregular and abbreviated hours.
The nearest train station to Yanaka is Nippori Station, on the JR Yamanote Line. From Nippori Station, a short walk west takes you right into the Yanaka Ginza shotengai. Yanaka is also an easy walk through quiet backstreets from nearby Ueno Park.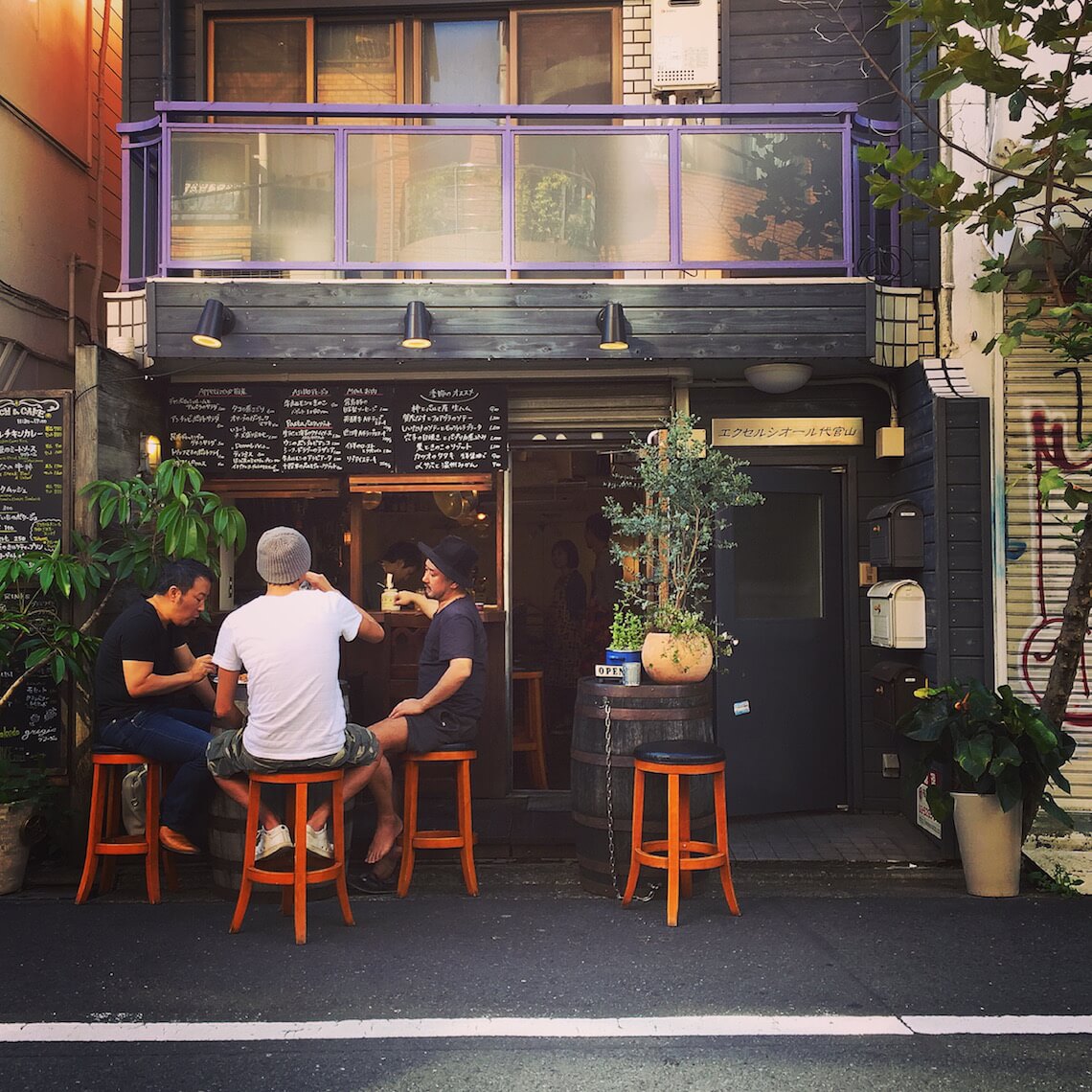 Daikanyama
A short walk from all the buzz and energy of Shibuya, you'll find what is arguably Tokyo's hippest neighborhood.
The ultra-fashionable Daikanyama is a quiet and pleasant district full of stylish shops, attractive backstreets, and great restaurants and cafes.
A short walk from the station in the center of Daikanyama (on Hachiman-dori, the area's main street), you'll see one of the neighborhood's landmarks: a large green flower sculpture. You can go in any direction from here, but the small winding backstreets are often most worthwhile.
Fewer Clients, Richer Experiences
We live and breathe Japan, and want you to experience the Japan we know and love. If you're as obsessed with the details as we are, chances are we will be a good fit.
One of Daikanyama's highlights is the beautiful Daikanyama T-Site, a lovely complex within which you will find the renowned Tsutaya bookstore. T-Site and Tsutaya attract design- and architecture- (not to mention book- and magazine-) lovers from around the world, and it's easy to while away the time, unhurriedly browsing its carefully curated selection of books, music, stationery, and colorful periodicals. Skip the ground-floor Starbucks in favor of Anjin, a sophisticated cafe-lounge on the second floor where you can enjoy coffee, tea, cocktails, and light food.
Time-permitting, it's also worth strolling over to Log Road Daikanyama, another urban redevelopment project with a relaxed feel, including a brewery, cafe, donut shop, and boutiques.
To get to Daikanyama Station, walk from nearby Shibuya, Ebisu, or Naka-Meguro. You can also take the Tokyu Toyoko Line from Shibuya (or Yokohama).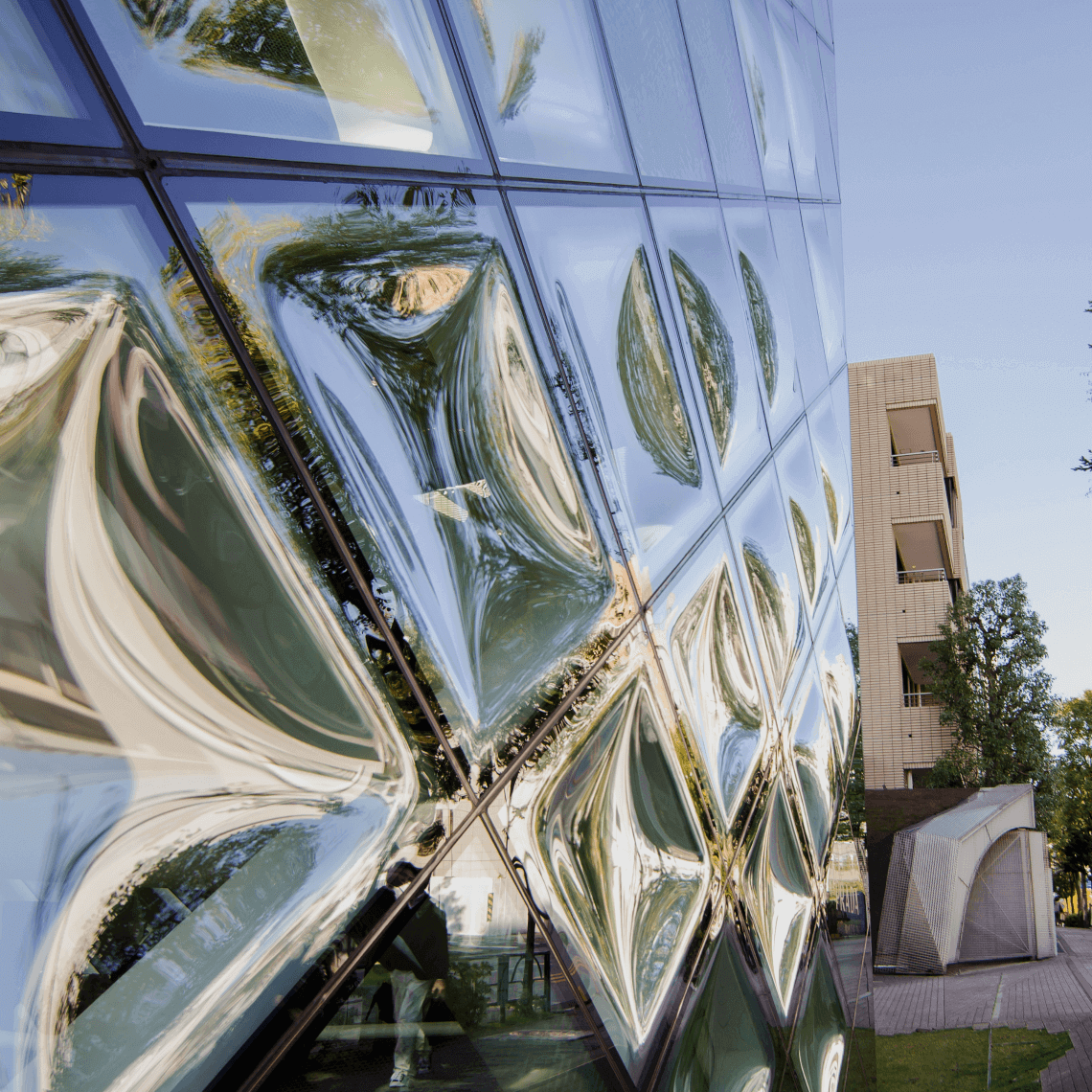 More Great Tokyo Neighborhoods: Honorable Mentions
Of course, Tokyo has more neighborhoods than you will probably have time to visit in just one trip; but if you have the time, here are a few more areas of the city we recommend checking out!
Koenji
If you live in Tokyo, you probably love Koenji. It's a low-key neighborhood oozing with character. A short ride west from Shinjuku Station on the JR Chuo Line, Koenji is sometimes referred to as a less touristy version of Shimokitazawa.
Koenji is full of small music venues, vintage stores, mom-and-pop shops, and convivial neighborhood izakayas. And every August, one of the city's most exciting festivals, Awa Odori, takes place right in the heart of Koenji. (Read more about Japan's amazing festivals!)
Aoyama
Despite an incredibly central location, right by elegant Omotesando and busy Shibuya, most visitors to Tokyo miss out on Aoyama's charm. Aoyama is a very high-end district, home to some of Tokyo's most awe-inspiring works of modern architecture.
Beyond the luxurious sheen, you'll find extremely attractive backstreets full of cafes, boutiques, and galleries, along with one of Tokyo's most notable museums of art, the Nezu Museum.
Kichijoji
Technically, Kichijoji isn't considered part of central Tokyo — it's located in what is considered Musashino City. You can reach this lively yet unhurried urban enclave in just about 15 minutes from Shinjuku Station via the JR Chuo Line.
Kichijoji is brimming with small local shops and restaurants and is also home to Inokashira Koen, one of Tokyo's most pleasant parks, along with the nearby Ghibli Museum.