In our Japan Travel FAQ, you'll find answers to the most common questions we get from people about visiting Japan, whether you're a first-time traveler or repeat visitor.
The questions below are designed to address a wide range of essential topics related to every aspect of your Japan trip, from when to visit and where to go, to what to do and eat, how to pack, and more. (If you are instead curious about the bespoke trips we offer, learn more about our personalized trip-planning process.)
Depending on how far along you are in planning your trip, you'll find your questions answered in one or more of these sections:
Originally written in 2014, this page was last updated in July 2021.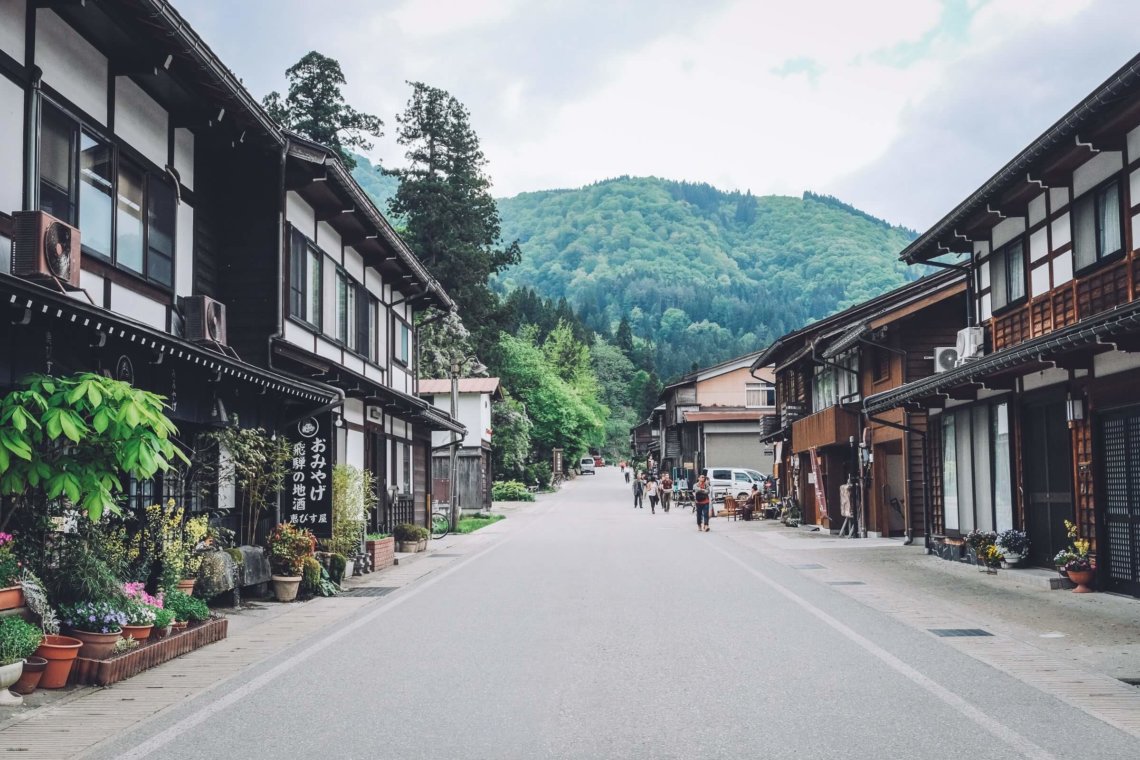 Japan Travel Basics
Before diving into the nitty-gritty details of planning your trip, review these questions about Japan travel basics. Learn why you should avoid certain times of year and other key tips.
Why visit Japan?
If you're reading this, we don't need to convince you that Japan is one of the most endlessly fascinating destinations in the world.
We love it for so many reasons, including its cities and countryside, and contemporary and traditional culture. For some people it's all about Japanese food, and many other travelers love its arts, craft, design, architecture, hot springs, unique hotels and ryokans, and more.
To see why our travelers love Japan, see some of their insightful reviews, and see a few more reasons in our feature on 6 Things We Love Most About Japan.
When is the best time of year to visit Japan?
Japan is a year-round destination, and we usually recommend taking advantage of any opportunity to visit, regardless of the season.
Every season has its pros and cons, and it's hard to go wrong, but if your dates are flexible then it's worth deciding on a time of year that will match your priorities.
For example, some travelers can't stand the cold (or heat and humidity), while others will jump through hoops to avoid crowds!
To help you decide — in addition to the questions and answers below — we recommend our comprehensive guide (information on the seasons, weather, national holidays, and more), When Is The Best Time of Year To Visit Japan?
Is cherry blossom season worth it?
Yes and no. On the one hand, hanami (cherry blossom viewing) is a lot of fun, and the sakura are gorgeous.
On the other hand, it's an extremely popular and crowded time of year to visit, so we don't always recommend it for travelers who prefer to avoid crowds.
As for when and where to see cherry blossoms, if you don't mind braving the crowds: generally speaking, cherry blossom season begins towards the end of March and into the beginning of April (the exact timing varies by destination, and also fluctuates a bit from year to year).
Learn much more in Cherry Blossom Season: Our Guide to Spring Travel in Japan.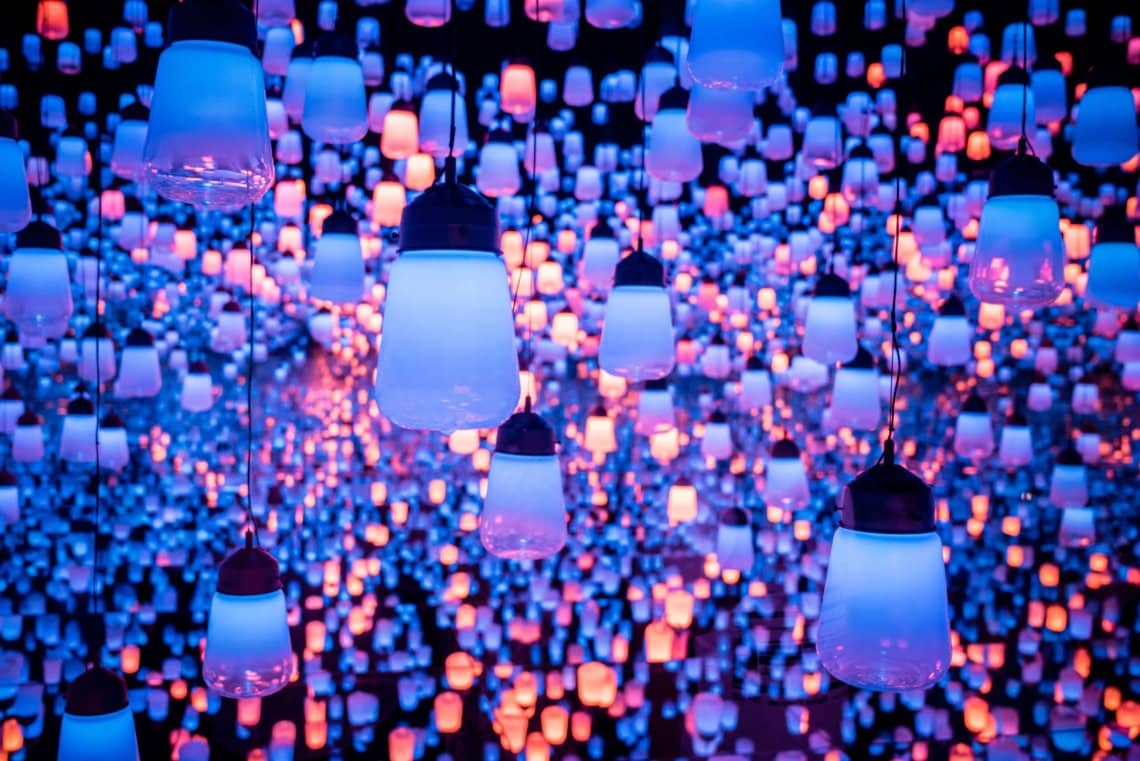 What about the fall foliage?
In recent years, autumn has started to become a sought-after alternative for travelers who want to see Japan during a particularly beautiful time of year.
Like cherry blossom season, fall is a wonderful time to admire the changing of the seasons. While the crowds are not quite as dramatic as in spring, it's still a very popular travel period.
Read more in Autumn Colors: A Guide to Visiting Japan in Fall.
Should I avoid rainy season, summer, and/or winter?
Not necessarily! There are definitely some advantages to traveling outside of peak season.
If you're the type of traveler who prefers to minimize exposure to other tourists, then you may want to consider visiting at a time of year when fewer people travel to Japan.
The rainy season in early summer is surely not appealing to everyone, but for some travelers it may be perfect! See if it's right for you in Rainy Season and Rainy Days in Japan.
Summer in Japan is very hot and humid, and for most people it's considered uncomfortable. However, if you have a high tolerance for heat and humidity, it can be a very fun and lively time to visit — not least because of its many colorful matsuri (festivals).
As for winter, Japan is already a legendary destination among skiers and snowboarders, but there are also plenty of other reasons to love winter in Japan. Read about our favorites in Top 8 Reasons to Visit Japan in Winter.
How long should I spend in Japan?
For most travelers, we recommend at least a week, if not longer. With 7-10 days you can get a good introduction to Japan, and with 2-3 weeks or longer you can experience even more.
When possible we recommend devoting as much time as you can to your trip, so you can visit more places and minimize rushing around. On the other hand, even with a limited schedule you can have a profound, fulfilling trip.
For travel inspiration, here are some trip ideas and sample itineraries: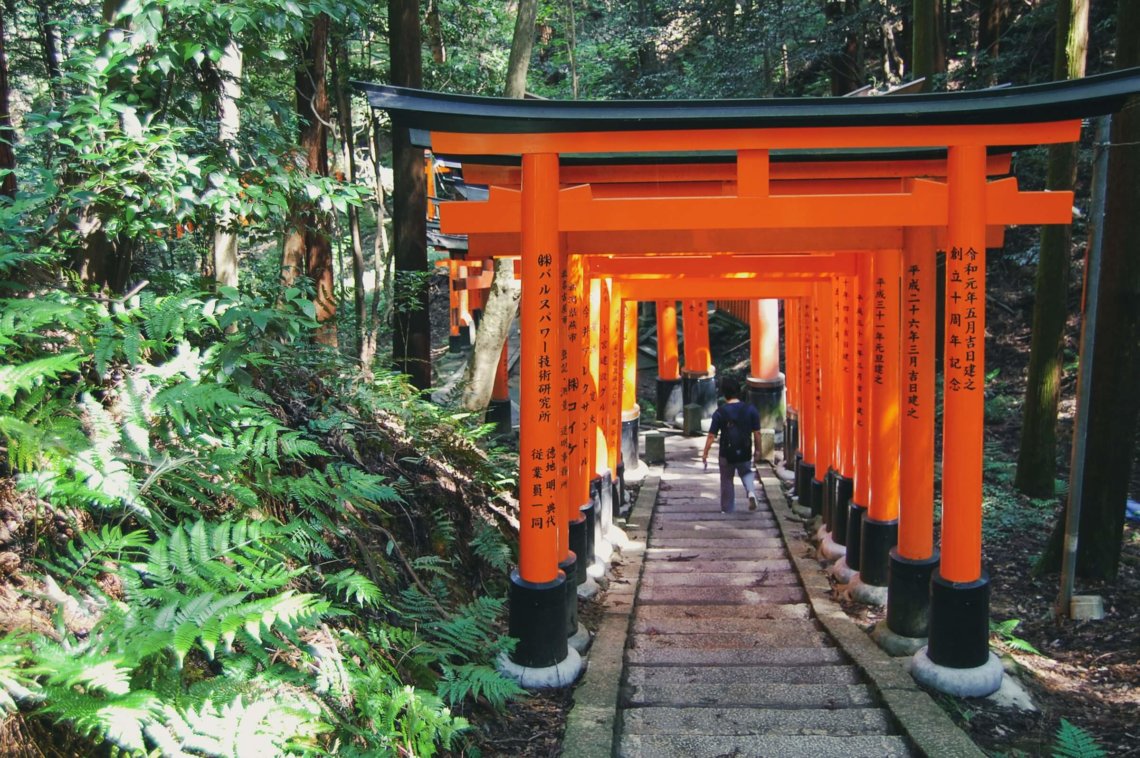 Is Japan good for kids and families?
Yes. Japan is fun, fascinating, and safe, making it one of the world's best destinations for family travel.
Whether you're traveling with young children or teenagers (or both!), Japan's dynamic and eclectic culture has something for everybody.
On top of all this, Japanese people cater extremely well to children and love family travelers.
Why do kids love Japan so much? See our full article, Is Japan a Good Destination for a Family Holiday? (It also features a handy list of 25 family-friendly activities in Japan!)
Is Japan a good honeymoon destination?
Yes! Whether you dream of ocean views, mountainous landscapes, impeccable gardens, or glittering skylines, Japan has everything the newly-married couple could ever desire for an adventurous getaway.
Japan wasn't always popular with honeymooners, but over the past few years we've had the pleasure of helping food-loving couples from around the world plan mouthwatering foodie honeymoons throughout Japan.
Japan Destinations
Along with questions on when to visit (see above), the most common topic travelers bring up is where to go. It can feel daunting to decide where to visit, when there are so many amazing places to choose from. While we typically recommend choosing fewer destinations for a more in-depth experience, we also realize some travelers prefer to move fast! Find plenty of destination inspiration below as you whittle down your Japan travel wish list.
What are Japan's best destinations?
"Best" is very subjective, and above all it comes down to what you like, but here are some tips to help you home in on where to visit.
For a comprehensive look at what most would agree are Japan's most "essential" destinations, start with our detailed article, Japan's Best Destinations: Tokyo, Kyoto & Beyond. It features a great mix of well-known places, along with many parts of Japan you may not have heard of.
If you prefer to focus primarily on more remote parts of Japan, then we highly recommend a deep dive into this article, Japan's Best Off-The-Beaten-Path Places. It's written especially for travelers who love getting off the beaten track and want to spend plenty of time in the Japanese countryside.
What are some other interesting places to visit?
Osaka is a cosmopolitan city near the ancient capital, Kyoto, best known for its dynamic food and drinking culture, and famously outgoing people.
Kanazawa, a charming city located on the Japan Sea coast, is famous for its well-preserved historical districts, Kenrokuen Garden, its fresh and delicious seafood, and the 21st Century Museum of Contemporary Art.
Mount Koya: The small mountaintop Buddhist community of Mount Koya is one of Japan's most magical destinations, and the perfect place to spend a night at a Buddhist temple in shukubo temple lodgings.
I love art and design. Where's a good place to view some art?
Tokyo is packed with some of the world's top museums and galleries, but further afield in Japan are even more fantastic art hubs. Check out our suggestions below!
Japan's Best Art Destinations: From art islands to immaculate gardens, these are some of Japan's best art destinations — and four biennales and triennales not to be missed.
Places We Love: Naoshima: Naoshima is a tiny island in Japan's Inland Sea that has become one of the world's most unique destinations for art lovers and travelers seeking one-of-a-kind experiences.
Places We Love: Onomichi U2: One of Japan's newest design destinations is the charming coastal town of Onomichi, home to various innovative projects including Onomichi U2, Hotel Cycle, Minato no Yado, and the Onomichi Denim Project.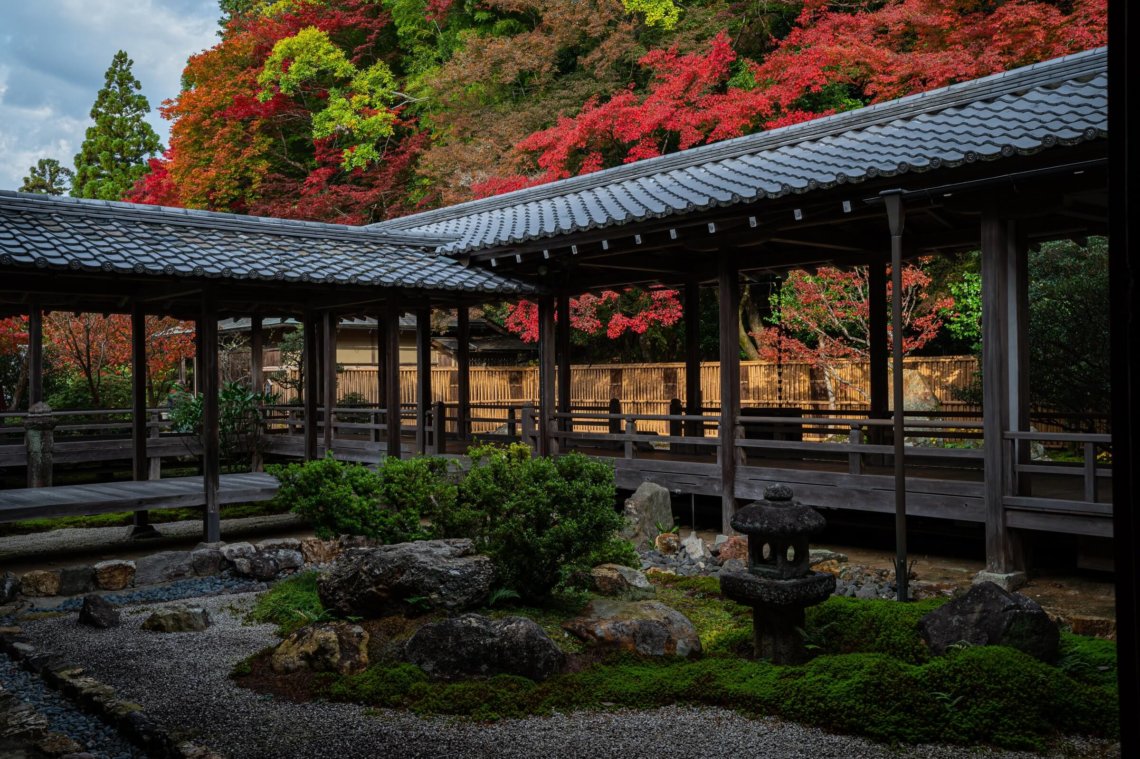 Which airport should I fly into? Narita or Haneda? Or Osaka instead of Tokyo?
A perennial question from travelers. Our short advice is don't overthink it! Many travelers simply book round-trip flights into Tokyo, and you can certainly plan a great itinerary in this way.
For travelers considering using Osaka for arrival and/or departure, Osaka also has two airports, Kansai (KIX) and Itami (ITM). Itami is a bit closer to Osaka and Kyoto than the other airport, Kansai. Thus, all other things being equal, Itami may be slightly preferable, but we'd focus on simply finding the best flight, whether it's via ITM or KIX.
Tokyo's and Osaka's airports are Japan's most important hubs (Kyoto itself does not have an airport), and flight options are usually relatively plentiful.
When you're looking at flights, be sure to pay close attention to your departure and arrival dates, as flights into Japan from many countries generally arrive the day after departure.
If you know you're going to begin in Tokyo, and end in Kyoto or Osaka, then there's an argument for booking an "open-jaw" ticket (arriving in Tokyo, and departing from Osaka). However, it's not worth worrying over too much, as getting back to Tokyo from Kansai (where Kyoto and Osaka are located) is also quite easy by shinkansen (bullet train).
If you're thinking of flying via Tokyo, you can use either of Tokyo's two airports, Narita (NRT) or Haneda (HND). Haneda is a little closer to the city center than Narita, so — all other things being equal — Haneda may be slightly preferable. But it's not a major difference, so overall we would prioritize finding the best flights in terms of airline/desired class of service/schedule/price.
What's the best way to travel between cities in Japan?
It depends on what you want to do and where you're going. But for most intents and purposes, public transportation is the way to go. Here's our guide to train travel in Japan.
Should I get the Japan Rail Pass (JR Pass)?
The Japan Rail Pass is an amazing way to get around Japan, but most people don't realize that it's not always the best option.
Depending on your Japan itinerary, the JR Pass could save you a fair amount of money and be fantastically convenient. On the other hand, in some cases the Rail Pass is actually more expensive – and less convenient.
See the pros and cons of the JR Pass to help you figure out whether or not it will be your best bet: Should You Get The Japan Rail Pass?
Where to Stay: Hotels and Ryokans in Japan
Japan is a hotel-lover's dream, with an eclectic variety of offerings including stylish boutique and design hotels, incredible luxury hotels, charming traditional inns (from high-end ryokans to rustic minshuku), Buddhist temple lodging (shukubo), and even capsule hotels. If you're like us, selecting accommodations is an integral part of the fun.
What are Japan's best hotels and ryokans?
Japan has so many great luxury and boutique hotels that trying to compile a "short" list is challenging.
But we have managed to compile a comprehensive list of our favorite boutique and luxury hotels and ryokans (traditional inns) in Tokyo, Kyoto and beyond.
We love all of these properties for different reasons, and hope you find some new favorites in this list. For more details read Japan's Best Hotels & Ryokans.
I don't have that much time. Is the ryokan experience really worth it?
For most (though perhaps not all) travelers, the answer is yes. Few things are more relaxing than a short escape into the Japanese countryside.
Even if you only have a short amount of time to spare, check out these wonderful ryokans for a short stay, conveniently located within easy reach of Tokyo and Kyoto.
Would you recommend onsen?
Absolutely! One of the highlights of traveling around Japan is a relaxing stay at a Japanese onsen (hot springs) resort.
Hot springs are common in many countries, but what makes Japan unique is its onsen culture, which blends an appreciation of nature with a sophisticated philosophy.
In our guide to ryokans and onsen, we delve into the different types, the best times and places to go, and the all-important onsen etiquette.
What is it like to stay at a ryokan?
Staying at a ryokan — a traditional Japanese-style inn — is a great way to fully immerse yourself in traditional Japanese culture.
But for non-Japanese, there can be many surprises when staying at a ryokan, because it's very different from staying at a hotel.
These are some of the key differences between ryokans and hotels:
Your minimalistic tatami mat room
Trading in your shoes and "regular" clothes for yukata – a Japanese-style robe – and slippers
Onsen hot springs, and Japanese bathing culture & etiquette
Your multi-course kaiseki dinner & traditional Japanese breakfast
Traditional Japanese futon bedding
For more details take our virtual ryokan tour (see the video below), or read Ryokans in Japan: A Virtual Tour.
Unique Experiences and What to Do in Japan
Now that you've made some progress on deciding when to visit, and where to go and stay, it's time to immerse yourself in the fun challenge of figuring out how to spend your days as you explore Japan. You could easily devote countless hours to this (to be frank, it's one reason many travelers decide to contact us for our trip-planning expertise).
What should I see and do in Japan?
Our specialty is helping travelers who believe that travel is about unique, memorable experiences — not just sightseeing or checking items off a list.
But if you're planning a trip to Japan, consider including at least a handful of these one-of-a-kind Japan experiences. If you prefer an even more narrowed-down list, check out our list of The Top 5 Things to Do in Japan.
I'm in Tokyo. What should I do?
Here's a list of 15 unique things to do in Tokyo.
Are you a night owl? Here's our introduction to Tokyo nightlife.
Are you planning a visit to Tokyo's Ghibli Museum? Our guide has everything you need to know, including how to get tickets, getting here, and more!
What are some of Tokyo's coolest neighborhoods?
As with New York, Paris, Melbourne, and other great cities, Tokyo is packed with great neighborhoods — and things are always changing. And of course everyone has their own opinion about what Tokyo's best neighborhoods are.
To see a selection of our absolute favorites, read Tokyo's Best Off-The-Beaten-Path Neighborhoods.
I am passing through and only have one day in Tokyo. What should I do?
For one of the world's largest and most exciting cities, that's not very much time at all. But don't lose hope!
With even just one well-planned day in the city, you can get beneath the surface and experience Tokyo like few tourists ever will. Here's how to do it: What to Do if You Have One Day in Tokyo
What about day trips from Tokyo?
You won't run out of things to do in Tokyo, but if you have some spare time here are some of our favorite day-trip options from the city:
Kamakura: Just outside Tokyo, the historic seaside town of Kamakura is perfect for a day trip or weekend full of beautiful temples, scenic hikes, and local charm.
Nikko: A couple of hours north of the city, Nikko is a mountainous wonderland for lovers of history, UNESCO sites, and onsen.
Hakone: Hakone is a beautiful national park area located just outside Tokyo. It's most famous as an onsen (hot springs) destination, and on clear days offers stunning views of Mount Fuji.
Day Hikes: A number of mountain ranges and national parks are within easy reach of the city, so it's surprisingly easy to balance your trip with some quiet time in nature. Here are some of the best day hikes near Tokyo.
What are the best things to see and do in Kyoto?
One of the most culturally rich cities in the world, Kyoto was the capital of Japan for over a thousand years, and is what many travelers picture when envisioning Japan. But with so much to offer, it's easy to get a little overwhelmed.
No matter how long you stay, you'll never see all of the city's gems, but check out our comprehensive guide to the ancient capital Kyoto for tips on things to see, do, and eat — not to mention practical information like how to get here and where to stay.
If you're a food-lover, whet your appetite with our introduction to Kyoto's cuisine.
And for lovers of history and beautiful places, go down the rabbit hole in Seeking Tranquility: A Guide to Kyoto's Best Temples & Shrines, a lovely guide featuring well-known monuments and off-the-beaten-path gems.
I hear festivals are great. Where are the best ones?
Here's an introduction to some of Japan's best festivals, including Awa Odori, Takayama's Spring & Fall Festivals, Gion Matsuri, Nebuta Matsuri, and more: Japan's Best Matsuri
Do you recommend watching sumo?
Sumo is both an exhilarating sporting event and a fascinating cultural experience. In our guide to sumo, find out when and where sumo takes place, how to buy tickets, and even where to sit!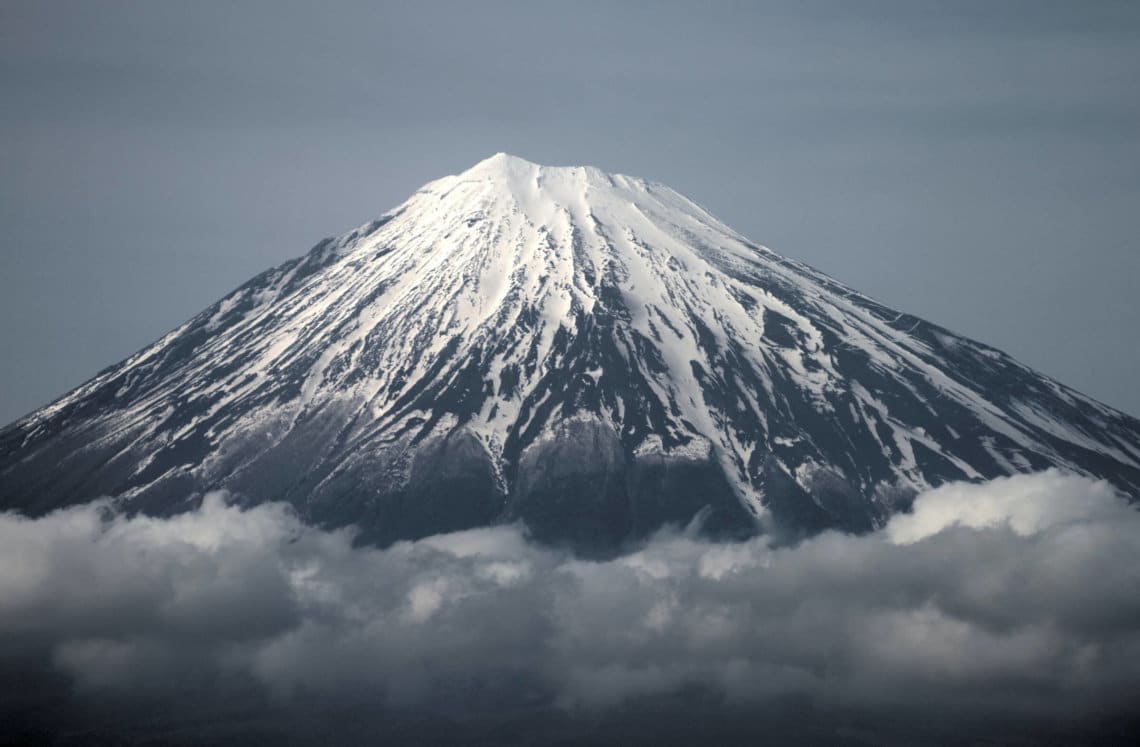 What would you suggest for active, outdoorsy types?
Japan has no shortage of outdoors adventure. There's something for everyone – you can walk, hike, climb a mountain, go surfing…
Best Day Hikes Near Tokyo: Tokyo has an incredible amount to offer with its plethora of neon lights, restaurants, and entertainment. But after several days in the metropolis, the crowds and commute between one neighborhood to the next can leave you craving the outdoors. Thankfully, a number of mountain ranges and national parks are within easy reach, so it's surprisingly easy to balance your trip with some quiet time in nature.
Cycling the Shimanami Kaido: 2 Days on the Seto Inland Sea: One of Japan's best cycling routes, the Shimanami Kaido traverses the scenic Seto Inland Sea. Cycle from charming Onomichi to Imabari, crossing beautiful bridges, visiting small fishing villages, and experiencing a side of Japan few travelers see.
Also make sure to see our post on the Kumano Kodo hike.
I like nature. But not that much nature.
Japan is perfect for you: you should visit some gardens. Check out our guide to Japan's best gardens.
Japanese Food and Drink
Hello, friend. If you found yourself navigating to questions about food in Japan first, we have something in common. Japanese food itself is reason enough to plan a trip to Japan. If you've never visited before, you'll find a breadth of ingredients and dishes you've probably never experienced back home. If you have visited, you already know there's so much to continue discovering.
What Japanese foods should I try?
Japan has become a major culinary destination, thanks to its variety of incredible cuisine, both high and "low."
As it becomes increasingly known for more than just sushi (and ramen), it's beginning to rival other famous culinary meccas like France and Italy.
To keep the list from getting too long, we've purposely excluded "famous" foods like sushi, ramen and tempura – but you should still definitely try them in Japan!
For more details read our overview on Japanese food (including a list of foods to try).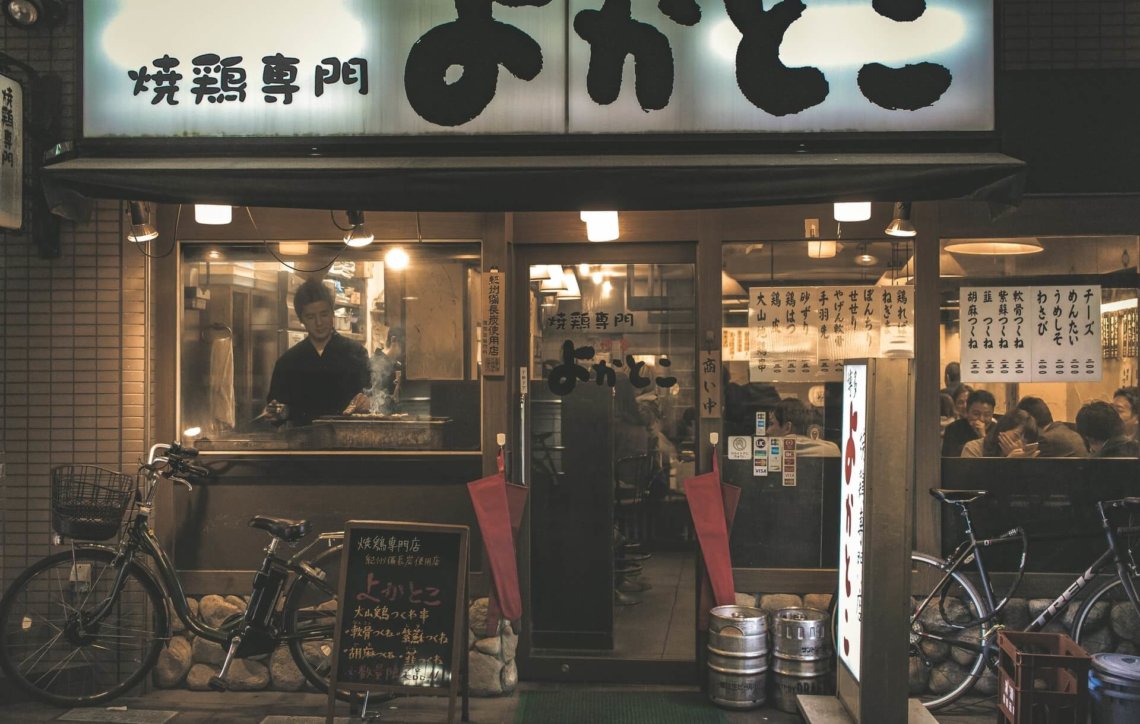 What should I eat in Tokyo?
For starters, you'll want to have some sushi. Tokyo has quite literally thousands of sushi shops to choose from. These are just a few we like: Tokyo's Best Sushi Shops
Before going, you might also want to check out our list of top myths and misconceptions about sushi in Japan.
Or, if you're worried about etiquette, have a look at our post on sushi etiquette tips and taboos first! While much of this is common sense, some may come as a surprise to you – even if you're a frequent sushi diner.
Ramen is always a good choice in the big city. If you're visiting Japan and planning to eat some ramen — or or simply want to learn more about noodles, broth and ramen etiquette — we hope this article and interview help your next bowl of ramen taste that much better!
What should I eat in Kyoto?
You Have To Eat These Dishes in Kyoto: Kyoto's cuisine is one of the highlights of a visit to Japan's ancient capital. Here are some Kyoto foods not to miss when you visit!
Where else in Japan should I eat?
You Have to Eat These Dishes in Osaka: Food in Osaka — Japan's most food-obsessed city — is a religion. Here are the Osaka specialties you don't want to miss when you visit.
You Have To Eat These Dishes in Fukuoka: Fukuoka (aka Hakata) deserves several days in your Japan itinerary for the food alone. Check out some local specialties you shouldn't miss.
What's an izakaya?
Eating and Drinking at a Japanese Izakaya: There's nothing like eating and drinking at an izakaya. Going to an izakaya (a Japanese-style gastropub) is a quintessential, must-do culinary experience, and one of the best ways to fully immerse yourself in local Japanese culture.
Should I visit Tsukiji or Toyosu Market?
If you love markets, definitely.
In October 2018, Tsukiji's iconic fish market relocated to Toyosu. This is what's referred to as the Inner Market, where the fish auctions take place and fish are sold wholesale. But, the Outer Market of Tsukiji, where the restaurants and sundry shops are, still remains in operation as a separate entity.
We get more questions about Tsukiji than almost any other place in Tokyo, so we've put together an easy guide to planning your visit to Tokyo's Tsukiji Market.
Is the food at Japanese convenience stores actually good?
Well, actually, it is (kind of).
Japan's conbini (convenience stores) are astoundingly convenient places, where you can not only pick up food and drink, but also buy tickets to events, forward luggage (more on this below), and much more.
Apart from this, especially compared to convenience stores in many other countries, they're clean places with surprisingly good food options if you're on the go. Some of the most popular conbini snacks include tamago sando (egg salad sandiwches), onigiri (rice balls), and wintertime oden.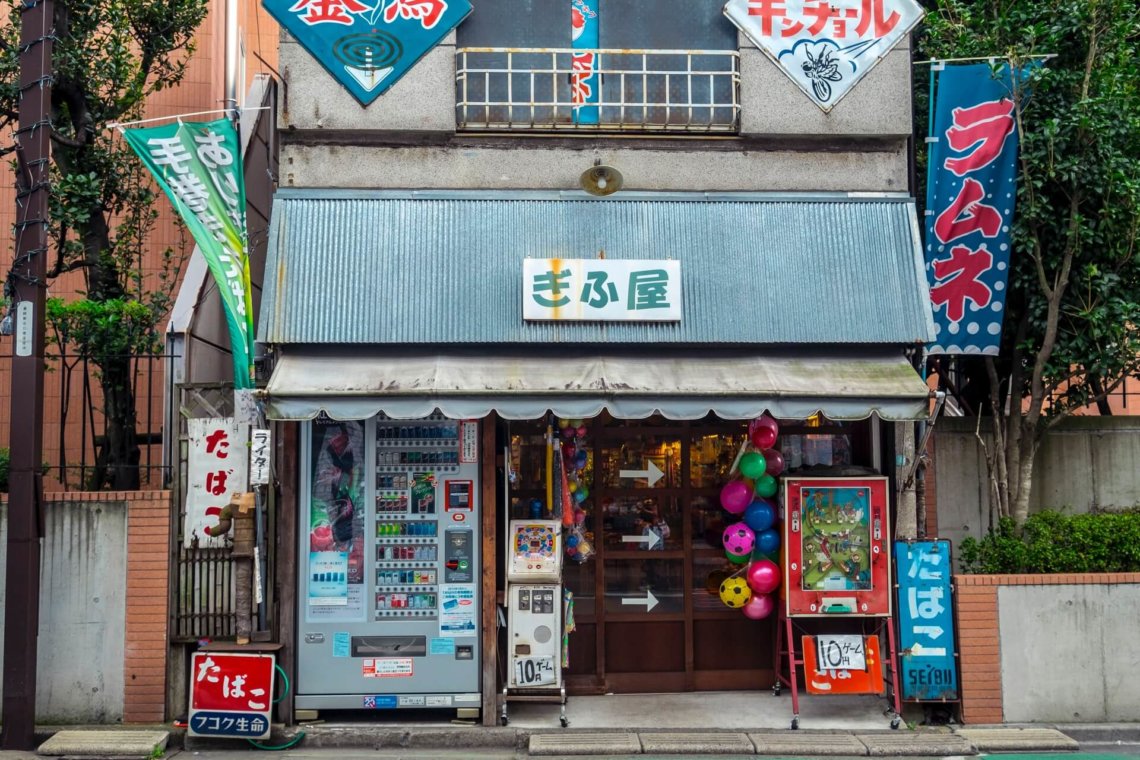 I have allergies and/or dietary requirements. Help!
We've got some key tips for travelers who eat gluten-free, vegetarian, vegan, kosher, and halal diets. Check out our post on traveling to Japan with food allergies and dietary requirements.
Where can I try good sake?
Finding good sake in Japan is extremely easy: it's everywhere. You'll find it at izakayas (see above), sake bars, and elsewhere.
Even though they're completely different beverages, if you're interested in sake you may also be interested in shochu, which is Japan's most famous distilled liquor.
For more details about sake read Sake 101: A Beginner's Guide to Sake, and for more details about shochu read Shochu 101: An Introduction To Shochu.
What about whisky?
While Japan is best known for sake worldwide, it also has a killer whisky industry that's lauded by spirit connoisseurs. Japanese whisky has dramatically gained in popularity in recent years, making this the perfect time to plan a whisky tasting trip to Japan.
Here's What You Need to Know About Japanese Whisky. And now that you're convinced, you should have a look at our guide to Japan's best whisky distilleries.
Here are six legendary Japanese whisky distilleries where you can get a behind-the-scenes look at the whisky-making process.
By the way, I can't live without coffee.
Neither can many Japanese people. Here's our feature on third wave coffee in Japan, some of the best on Earth.
I'm a tea drinker.
Good. Japan is also the land of tea.
All About Tea In Japan: Japan is a tea lover's paradise. Learn about different kinds of tea in Japan, where to drink tea in Tokyo and Kyoto, and more!
Preparing for your Trip: Japanese Etiquette, Language, Money, and What to Bring
If you've made it to this far, hopefully it means your trip is planned and you're ready to turn your attention to getting even more excited. These questions about Japanese culture and customs will help you prepare for your adventure.
What Japanese words and phrases should I learn for my trip?
If you're traveling to Japan, it's great to learn some key words and phrases in Japanese. But don't worry, you can also get by in Japan with English!
Many people worry about the language barrier, thinking it will make getting around in Japan difficult. Fortunately, this is not the case and most travelers are pleasantly surprised by how easy travel in Japan is.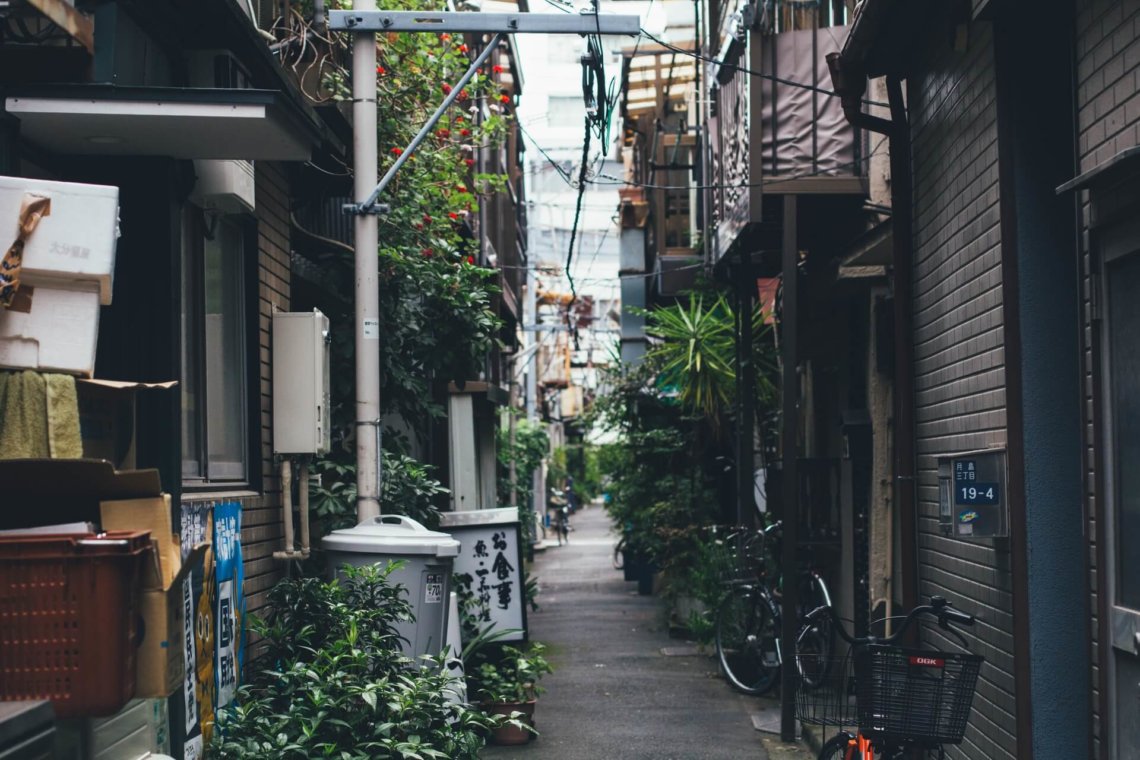 In general, train station signs are primarily in English/Roman letters. The ubiquity of translation apps these days makes communication much easier, if not completely perfect. Plus, Japanese people are often very friendly and helpful, even when they speak little English.
So even if you forget all of the words and phrases we teach you, you'll find that getting around in Japan is surprisingly easy.
You'll be saying thank you a lot, so it's the perfect place to begin. The word for thank you in Japanese is arigatou gozaimasu. For more details read Top 20 Essential Japanese Phrases for Travelers to Japan.
Can you teach me some basic Japanese etiquette?
Japanese people are extremely polite and welcoming, but many travelers to Japan worry about accidentally offending them by saying or doing the wrong thing.
The main thing you want to keep in mind is that Japanese people don't expect you, as a traveler, to know all of their customs. As long as you act kindly and with respect, you'll fit right in – even if you do make an etiquette mistake (or two) once in a while!
That being said, making a little effort can go a long way, and Japanese people are extremely appreciative when travelers make the effort to learn their customs. For more details read Japanese Etiquette 101.
Is it true that you don't tip in Japan?
Yes. But, there are two exceptions to this general rule. Find out when (and when not to) tip in this post: Tipping in Japan
I hear that we should bring lots of cash. Can we use our credit cards?
Japan can be quite old-fashioned when it comes to money – for example, credit cards aren't always accepted and ATMs can be hard to find – so to help make sure you're prepared here are our top tips for dealing with money when traveling to Japan: Cash, Credit Cards & ATMs in Japan
Is Japan expensive?
Japan is probably not as expensive as you think, but this is a really common myth* about Japan. While it may be more expensive than places like China and Thailand, it's generally cheaper than places like Singapore, the UK, Australia, and Scandinavia.
And one of the great things about Japan is that you can tailor your experience to your budget. To give you a better idea of how much things really cost in Japan we put together this list of real-world examples to help you budget for your trip: Is Japan Expensive?
*Speaking of myths, most travelers are surprised to find out that these common myths about visiting Japan are grossly exaggerated, or simply not true.
What should I pack for a trip to Japan?
We suggest packing light, bringing shoes that slip on and off easily, and making full use of the luggage-forwarding system here. For more, here's our list of handy tips on packing for Japan.
I have lots of luggage. Will this be a problem?
No. Japan has a magical luggage-forwarding service called takuhaibin, which makes traveling around the country a breeze. Check out our guide to Luggage Forwarding in Japan.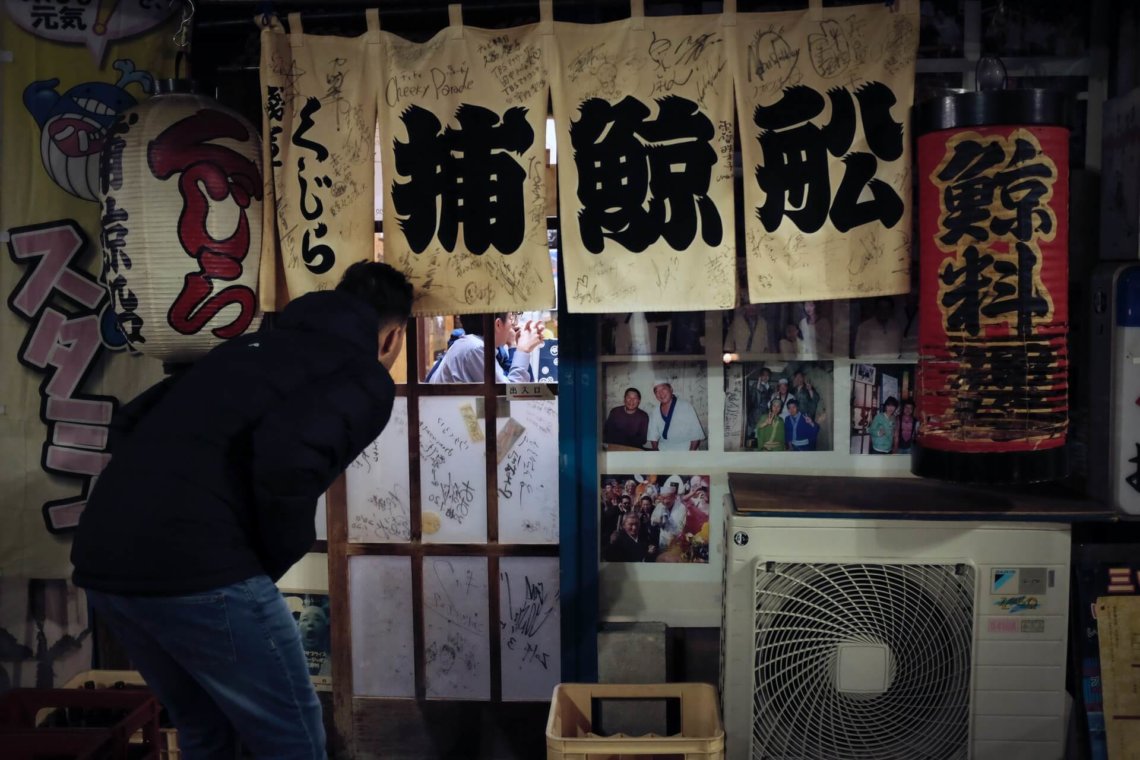 How is the Wi-Fi, and will my mobile phone work in Japan?
Japan is an incredibly modern country, but when it comes to the availability of free Wi-Fi, staying connected is much more difficult than most travelers imagine.
Here is a simple guide to staying connected while traveling around Japan: Wi-Fi & Mobile in Japan
Should I get travel insurance?
As ardent believers in the benefits of trip insurance, we wrote this basic guide to the ins and outs of travel insurance.
Do I need vaccinations before traveling to Japan?
Vaccinations are not normally required for Japan. However, for official details please contact your local Japanese Embassy or Consulate.
Am I allowed to bring my medicine to Japan?
If you're visiting Japan with medication — whether prescription or non-prescription — it is imperative that you consult the Japanese embassy or consulate in your country before your travels to confirm whether you're allowed to bring it into Japan.
There are restrictions on certain forms of medication, and in some cases you might even need to obtain a certificate (yakkan shoumei) for bringing medicine into the country.
The most up-to-date information is released by the Japanese government, and unfortunately we can't advise directly. Please contact your closest Japanese embassy for any queries.
Do I need a visa to travel to Japan?
Citizens from many countries, including the U.S. and ASEAN countries, don't. But if you're not sure, you'll need to check with your respective nation's embassy.
I want to read about Japan. What do you recommend?
Despite the fact that more and more travelers go online for travel information, guidebooks can be a great resource. Here we introduce you to some of our favorite Japan guidebooks.
For even more reading inspiration, see our comprehensive Japan reading list.
Anything else I should know?
Yes! If you've never been to Japan before, you are going to love it. We are passionate about Japan – it's an amazing country – and we design all of our trips to make our travelers fall in love with Japan, too.
We provide copious amounts of information to each of our travelers. If you have any questions about Japan, the trip-planning process, or anything else, please feel free to call or email us!