One of the many reasons we love Japan is the sheer variety of unique things to see, do, and eat.
If you're visiting for the first time, it can be overwhelming trying to sort through all the options, so we've narrowed it down to our list of the top 5 things to do in Japan.
Depending on when you visit, and for how long, you may not be able to fit all of these in on your first trip, and of course it also comes down to your own personal preferences and priorities.
But if you can fit even one or two of these into your trip, you'll be sure to have some immersive and memorable experiences!
Originally written in 2014, this post was updated and republished on March 11, 2018.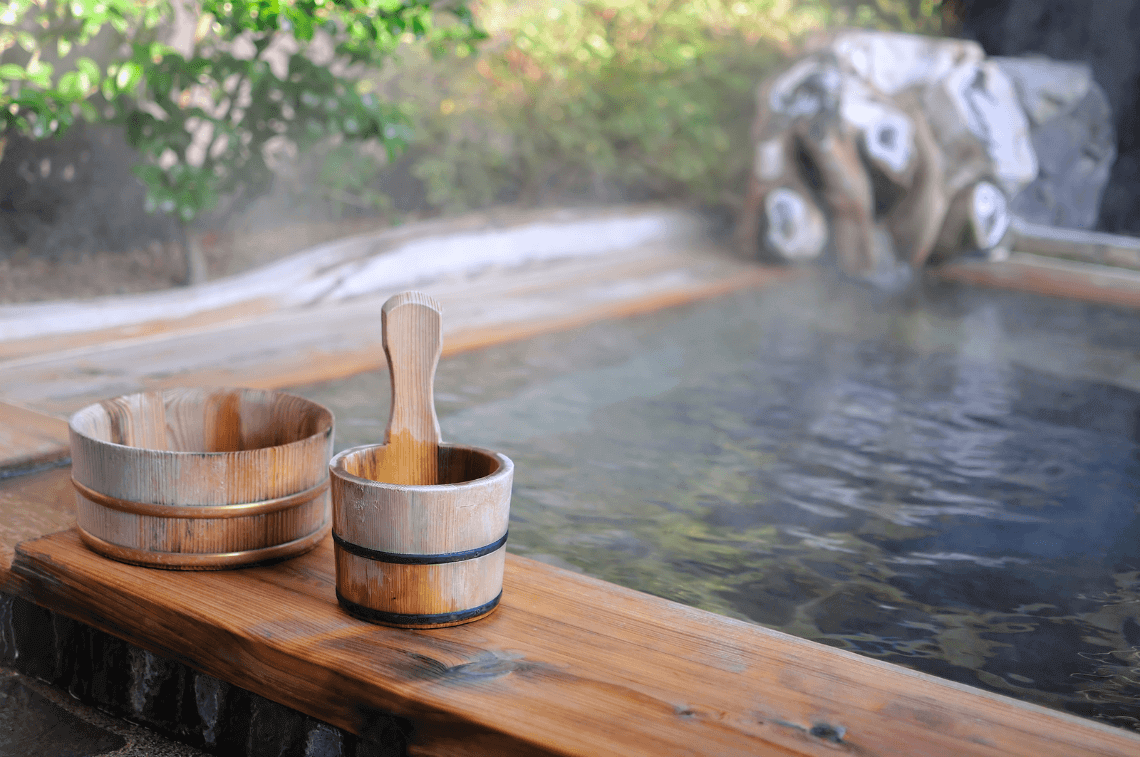 1. Eat and drink at a lively and authentic izakaya
Japan offers an amazing variety of culinary experiences, but there's nothing like eating and drinking at an izakaya.
An izakaya (a Japanese-style gastropub) is where you go when you feel like eating and drinking among friends or co-workers in a relaxed and cheerful setting.
Going to an izakaya is a quintessential must-do Japanese experience, and one of the best ways to fully immerse yourself in local Japanese culture. Most izakaya are casual establishments, filled with the sounds of animated conversation and laughter.
Aside from being the perfect place to sample a delicious (and very eclectic) variety of Japanese foods — from sashimi and fried foods, to tofu and seasonal vegetables — dining and drinking at an izakaya is also a great way to mingle with locals.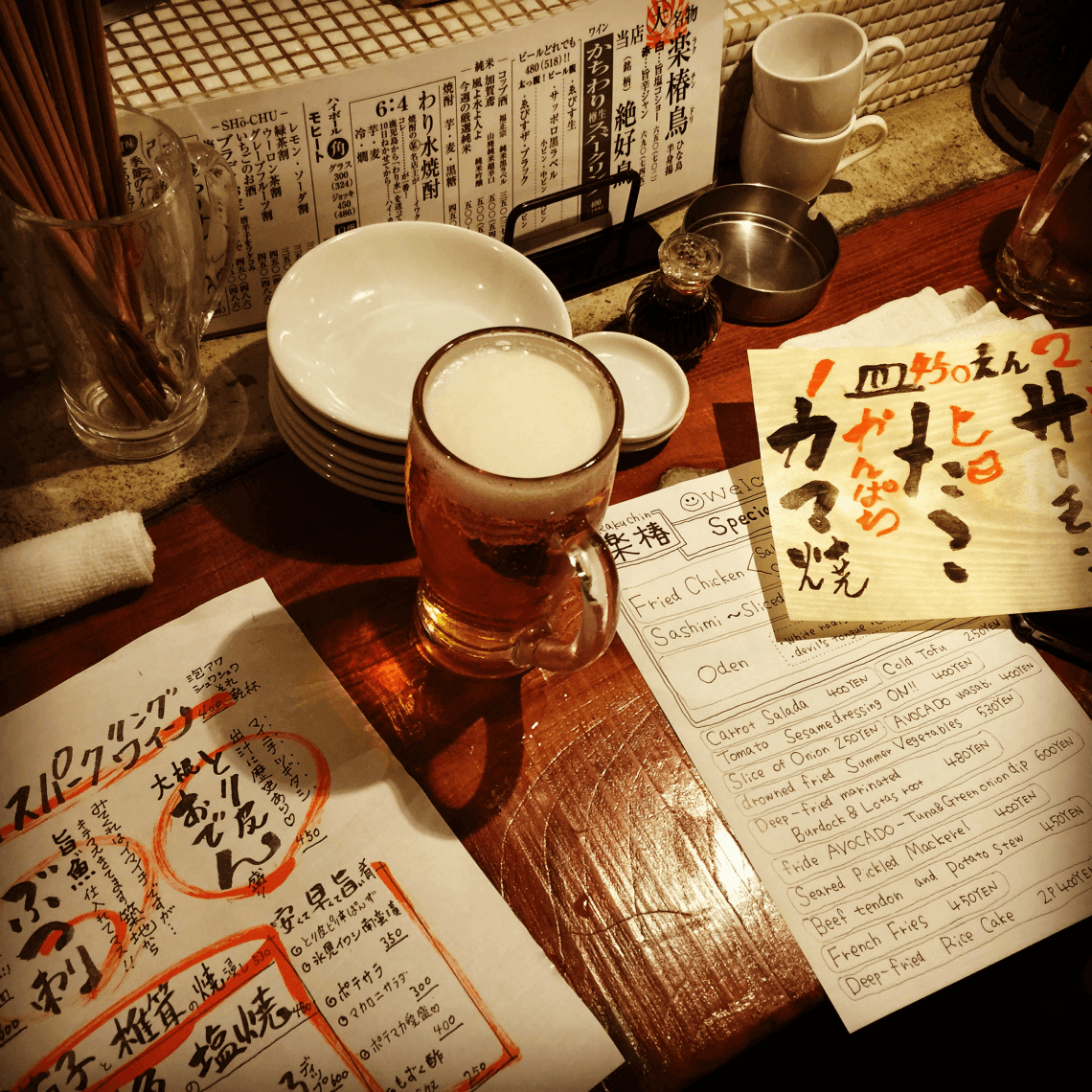 2. Stay at a traditional ryokan (inn) with onsen (hot springs)
There is perhaps no more direct way to experience the heart of traditional Japanese culture than by staying at a ryokan in the Japanese countryside.
When you stay at an authentic ryokan (Japanese-style inn), you get far more than just a place to lay your head.
From the moment you arrive, you experience the wonders of traditional Japanese hospitality. Upon entering, begin by removing your shoes, before being led by a kimono-clad member of the staff to your peacefully minimalistic room, where you will be served tea and shown your yukata (light robes). During most ryokan stays you'll spend your entire stay in yukata!
Enjoying the natural surroundings is an integral part of a ryokan stay, and most of our favorite ryokans have wonderful onsen (hot springs).
There are few things more magical than soaking in an open-air onsen while the snow falls around you (by far one of our favorite things about visiting Japan in winter!).
Another highlight of a luxurious ryokan stay is the multi-course kaiseki dinner, which typically features a delicious selection of local and seasonal specialties.
3. Immerse yourself in art and architecture on the art island, Naoshima
Japan's renowned art island, Naoshima, is one of the country's most unique destinations.
This tiny island in Japan's Inland Sea is home to a handful of impressive museums and galleries, including Benesse House and the Chichu Art Museum.
Throughout Naoshima island, you'll find stunning architecture by Tadao Ando; unique galleries and installations; small, charming cafes; and the quaint fishing villages of Honmura and Miyanoura.
If you can, try and stay at the one-of-a-kind Benesse House, a museum that doubles as an art-filled hotel, though the island is also full of small, family-run minshuku (guesthouses), an offbeat property featuring yurts, and more.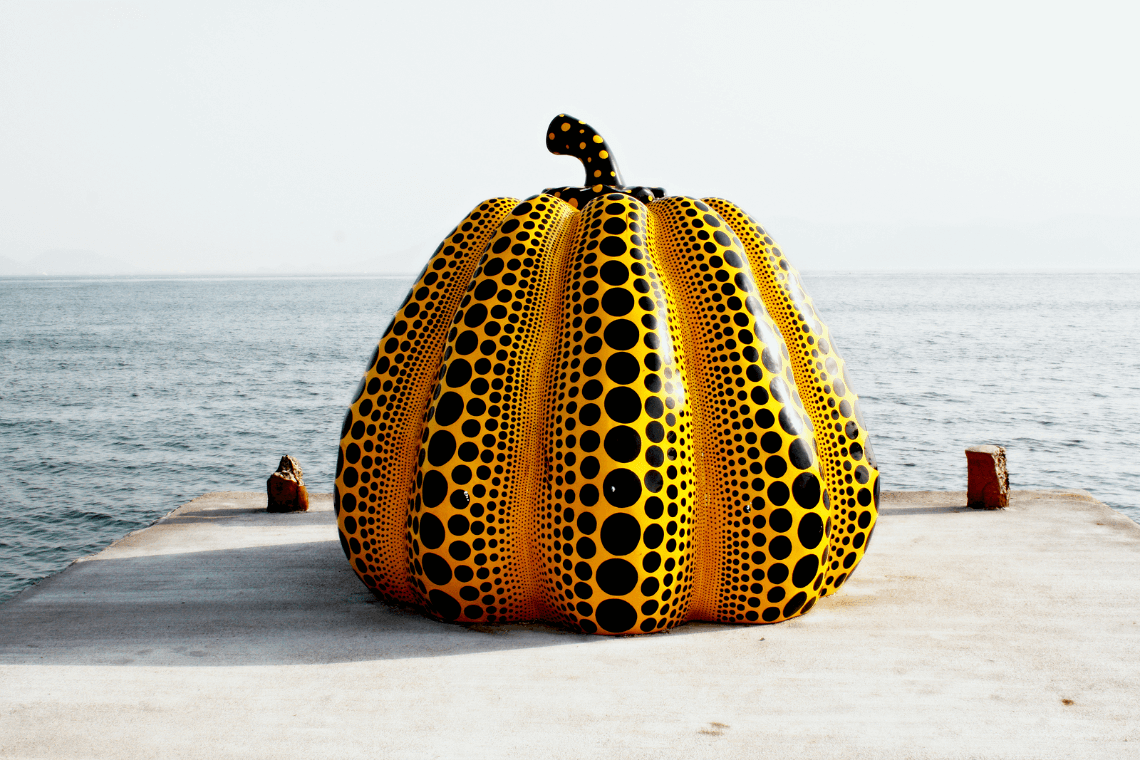 4. Experience a Japanese matsuri (festival)
If you want to see Japan at its liveliest, a high-energy matsuri (festival) is the place to do it!
Japan has more festivals than almost anywhere else in the world, and Japanese matsuri — in all their color, tradition, and exuberance — are often spectacular.
The festivals themselves vary widely (you can see several of our favorites in our full article on festivals in Japan) and often involve spirited processions of colorfully attired participants vigorously chanting, dancing, and bearing massive, intricately decorated omikoshi (portable shrines) or floats.
As if all of this weren't enough, Japanese festivals are also an amazing place to eat, and the streets surrounding a matsuri are typically lined with stalls serving up an incredible array of unique, casual, and seasonal Japanese foods.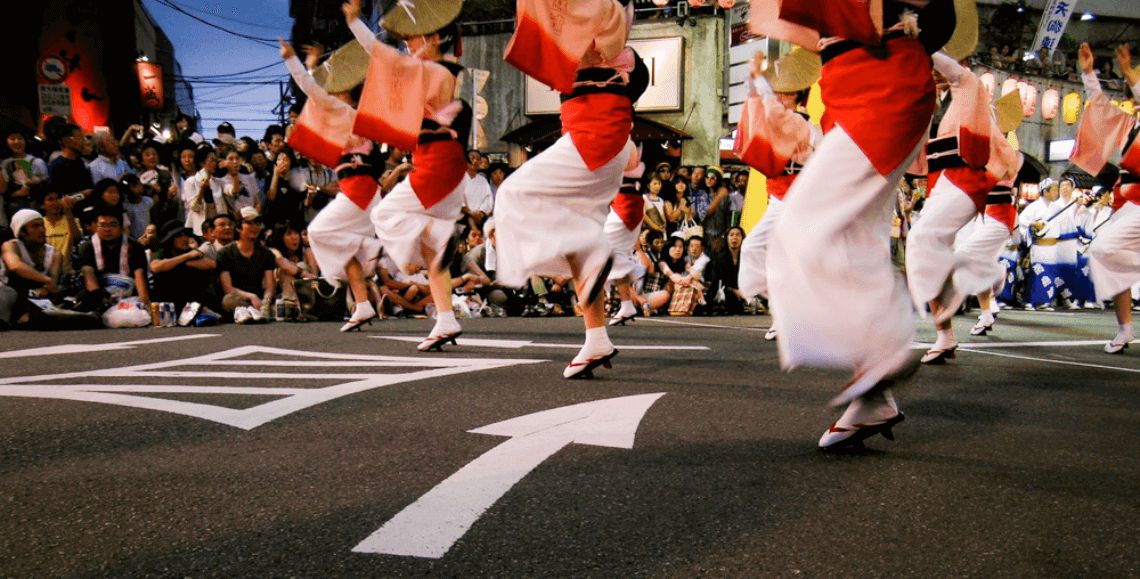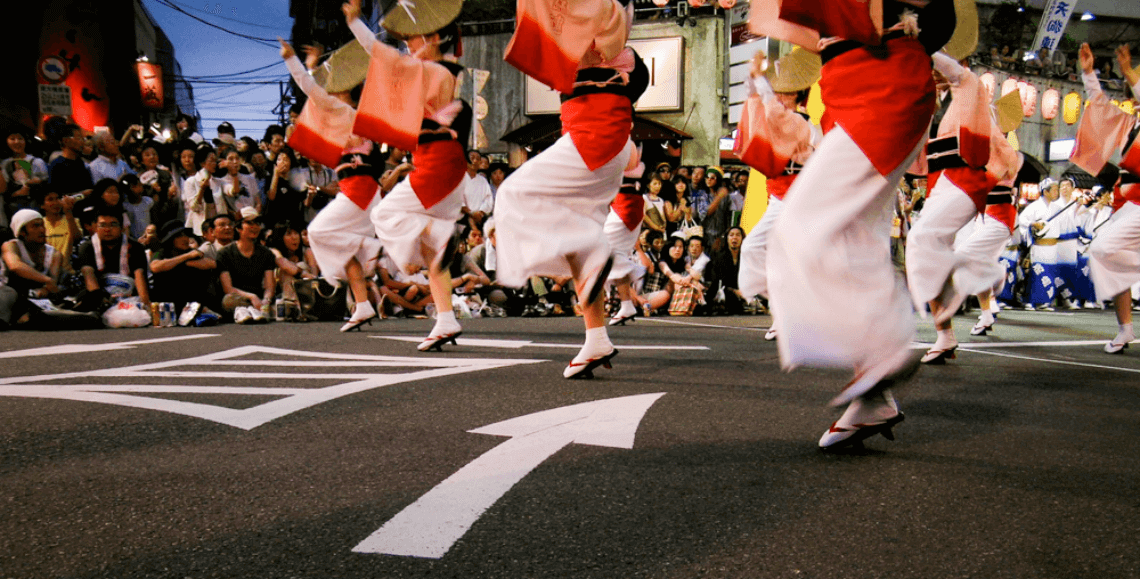 And last but not least…
5. Go behind the scenes on a private market tour
Visiting a Japanese market with a local expert is one of the best ways to immerse yourself in Japan's culinary culture.
Whether you want to visit Tokyo's Tsukiji Market, Kyoto's colorful Nishiki Market, a depachika food hall, or even a neighborhood grocery store, a private market tour is the best way to get direct access to the source of Japan's amazing cuisine.
In addition to learning about the ingredients and how they are utilized, your expert culinary guide will have insights on what to sample, and where to eat afterward!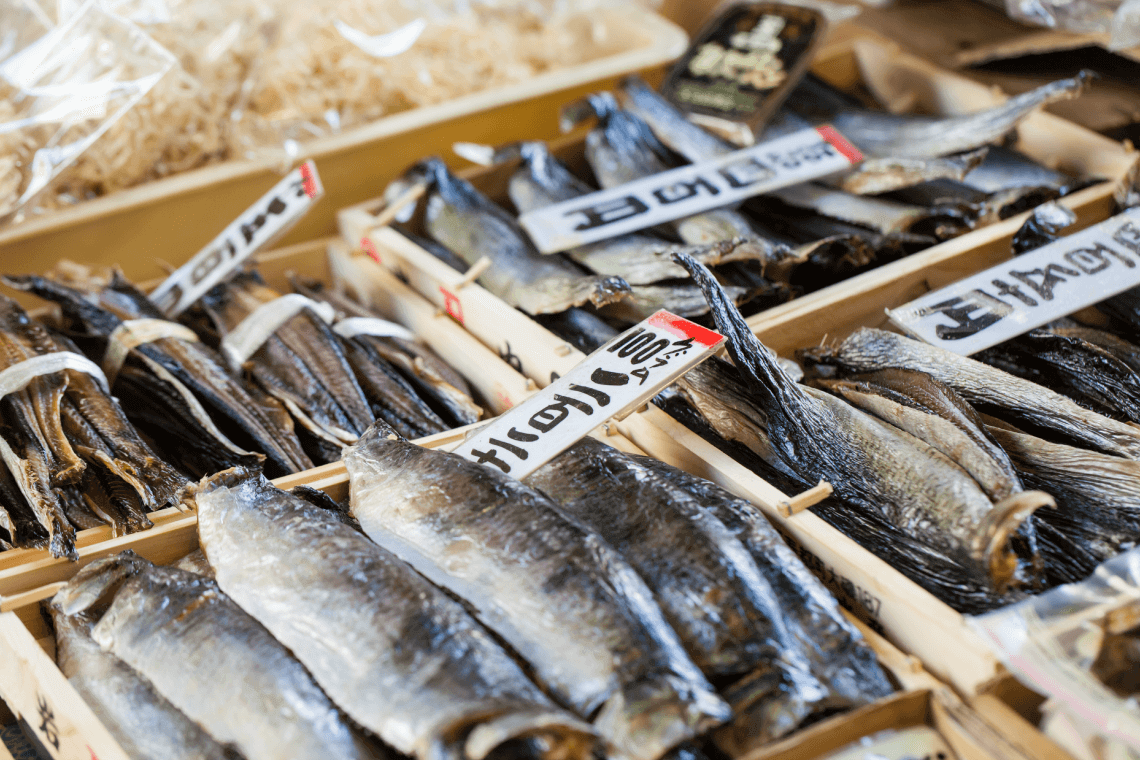 We hope this list of our favorite things to do in Japan helps you get the most out of your visit to this incredible country.
If you're looking for more inspiration check out our 25 Japan experiences to add to your bucket list!