Japan is fun, fascinating, and safe, making it one of the world's best destinations for family travel.
Whether you're traveling with babies, young children, teenagers, or all of the above, Japan's engaging and eclectic culture has something for everybody.
To help you plan your trip, we've put together this list of 25 family-friendly activities in Japan. Enjoy memorable adventures as you experience Japan's awe-inspiring bullet trains, magnificent castles, digital art exhibits, theme parks, and incredible food (from ramen and sushi, to burgers, pizza, and everything in between) wherever you go.
While not as off the beaten path as it used to be, most families still overlook Japan in favor of more "conventional" family travel destinations. Read on to learn more about what makes Japan such an appealing destination for both kids and adults.
Originally written in 2014, this post was updated and republished on December 21, 2022.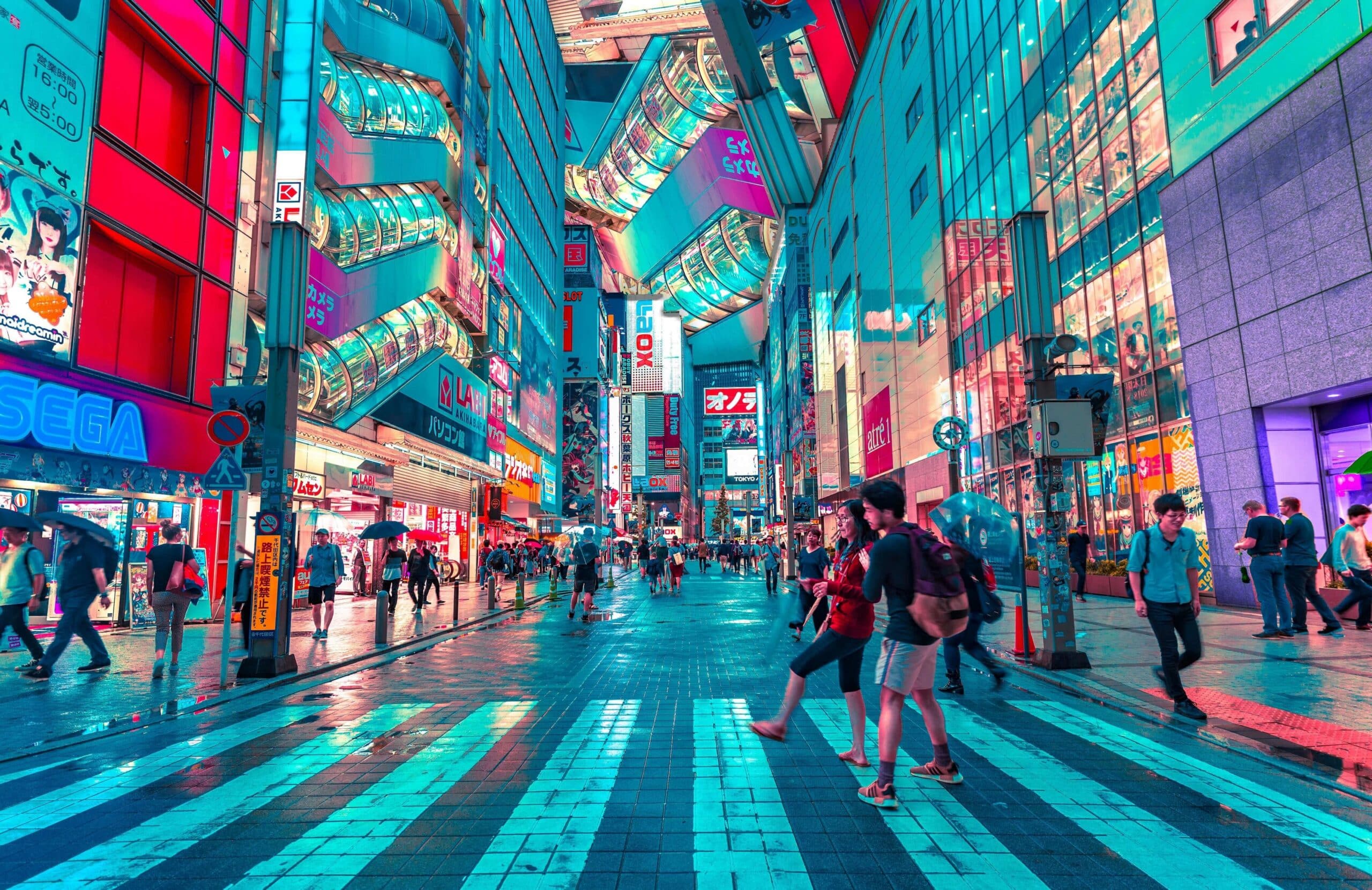 Why Families Love Japan
Japan is an outstanding family destination for many of the same reasons we love Japan in general.
It's Safe and Convenient
Japan is perhaps the safest large country in the world, making the US and Europe look quite dangerous in comparison.
It's also surprisingly easy to get around, even if you don't speak the Japanese language.
Another surprise highlight for so many travelers is how beautifully and efficiently things tend to work in Japan:
Japanese trains are spotless and depart and arrive on time
Japanese customer service is wonderful, and people are astoundingly helpful
And, of course, your kids (and you) will love riding the shinkansen (bullet train)
On top of all this, Japanese people cater exceptionally well to children and love family travelers!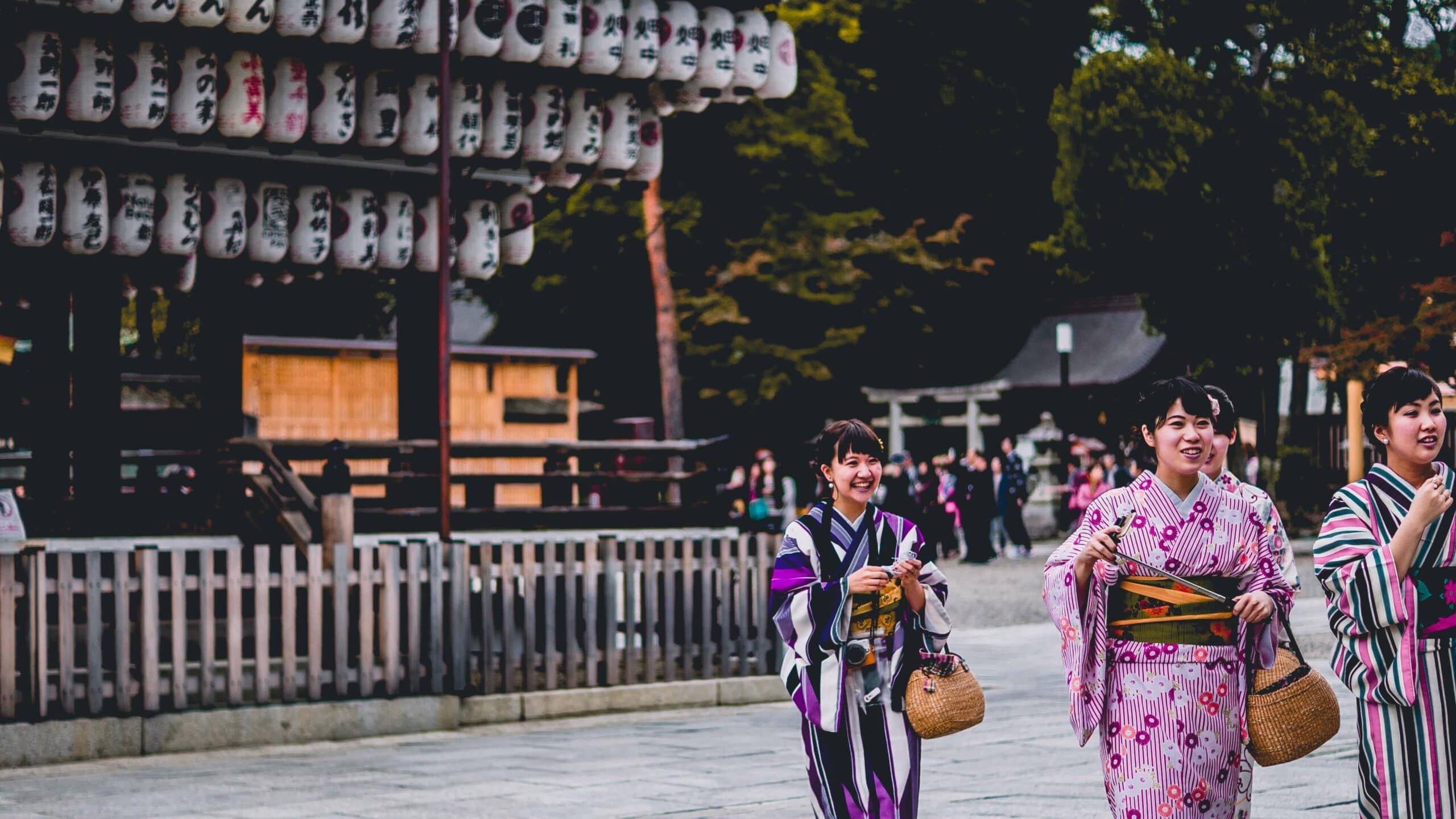 Kids Love Japan
If you're a parent reading this, it's possible you had no more than a passing interest in Japan until your children told you they wanted to visit. For many of you, it's a dream trip… for your kids!
Why do young people love Japan so much?
Japan is the home of so many things kids love: fast trains and robots, ninjas and samurai, anime (animation) and manga (comic books), Nintendo, and Hello Kitty.
It goes well beyond the surface, too. Japan is an intellectually curious child's dream, with a beguiling modern yet traditional culture and fascinating recent and ancient history.
Adults Love Japan
One key to a successful family vacation is making sure everyone — parents included — feels involved and engaged.
Along with ensuring your kids have a great time, it's a much better experience for all if the adults are really enjoying themselves as well.
If you are an adult, we think you'll find several things you'll want to do in our collection of bucket list-worthy Japan experiences.
Most are also great with kids!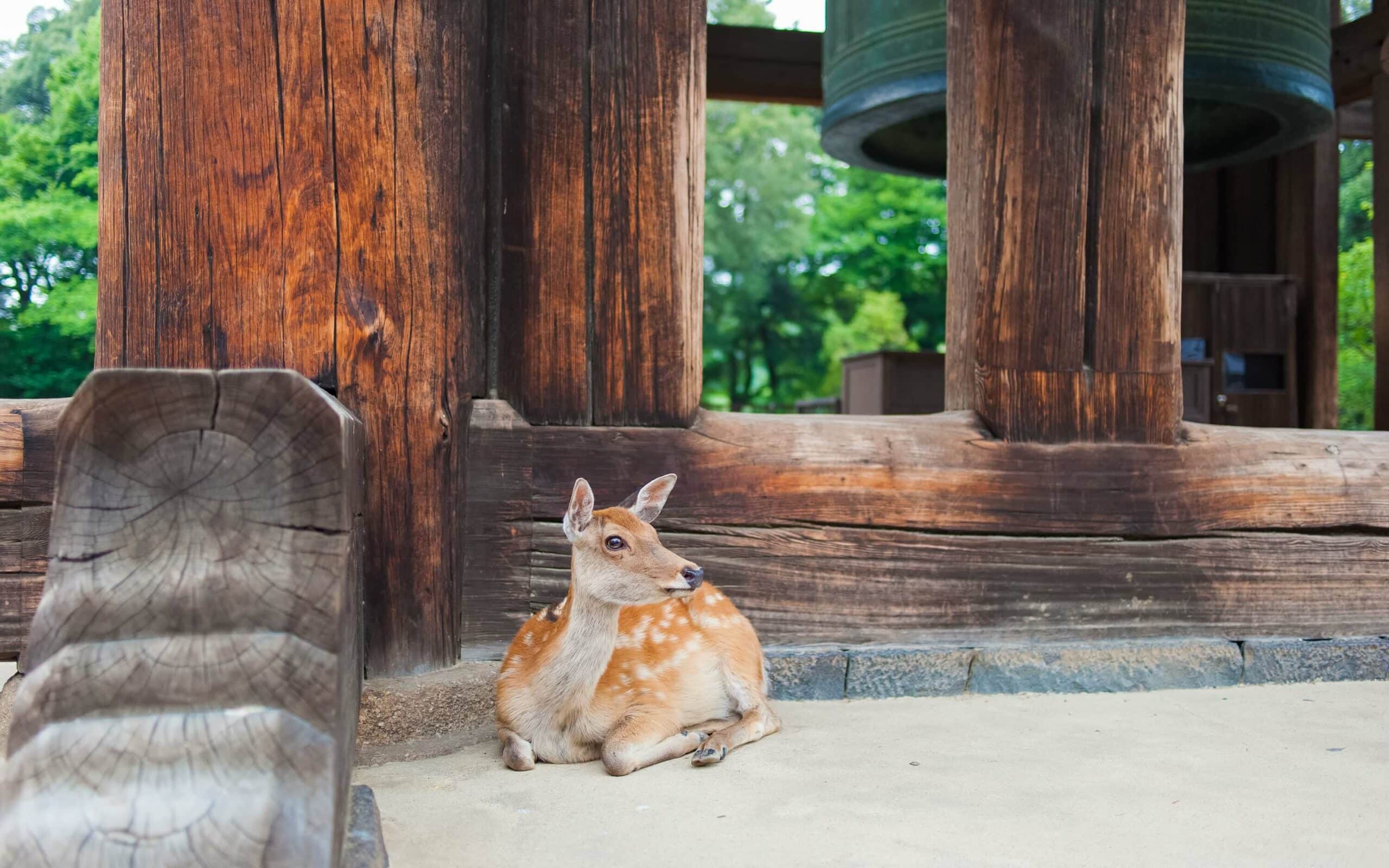 25 Family-Friendly Activities in Japan
If you're one of our travelers, we'll offer highly personalized suggestions, based on your and your kids' priorities, throughout the process of planning your Japan trip.
Even if you're not one of our travelers, we hope you'll find Japan travel inspiration in the list of family-friendly activities below.
Keep in mind that we recommend leaving at least a little unstructured time, though some families do better without structure than others.
Cities like Tokyo, Kyoto, and Osaka are perfect for a bit of aimless wandering. You're virtually guaranteed to stumble upon unique things to see and do (and revel in the discovery). It certainly helps that Japanese cities tend to be extraordinarily safe.
Even if you love your free time, we find that younger travelers thrive with at least some structure — and please also bear in mind that many of the experiences listed below are best arranged with advance reservations.
We can help you create a balance of high-energy activities, exploring, and downtime — and make all the arrangements. But we hope you and your kids find inspiration in our suggestions below, whether you work with us or not!
Here are 25 family-friendly activities in Japan to inspire your itinerary:
Ride the World-famous Shinkansen
Visit the Snow Monkeys in Nagano Prefecture
Attend a Sumo Basho
Take a Taiko Drumming Class
Mingle with Deer in Nara or Miyajima
Spend the Night at a Buddhist Temple
Explore the Whimsical Ghibli Museum in Tokyo
Experience World-Class Aquariums in Osaka and Okinawa
Climb Mount Fuji
Walk Through Arashiyama's Bamboo Forest
Immerse Yourself in teamLab's Digital Art Installations
Experience Cosplay
Play a Traditional Japanese Instrument
Explore a Medieval Japanese Castle
Ski or Snowboard in Japan's Legendary Powder
Soak in Akihabara's Neon, Arcades, Electronics
Cycle Across the Shimanami Kaido
Spend the Day at a Japanese Theme Park
Take a Village-to-village Hike Through the Japanese Countryside
Attend a Japanese Matsuri
Experience a Tea Ceremony
Stroll Through Colorful Markets
Visit the Art Island of Naoshima
Stay at a Traditional Ryokan in the Countryside
Learn to Make Sushi or Japanese Comfort Food
1. Ride the World-famous Shinkansen
For most kids, riding the bullet train is a "must," and fortunately for parents, it's also usually the most convenient way to travel from city to city.
The shinkansen is not only fast and efficient, but it's also an absolute pleasure to ride. Make sure to pick up an ekiben (train station bento box), as eating and drinking on the train is a key part of the experience!
Should you get the Japan Rail Pass?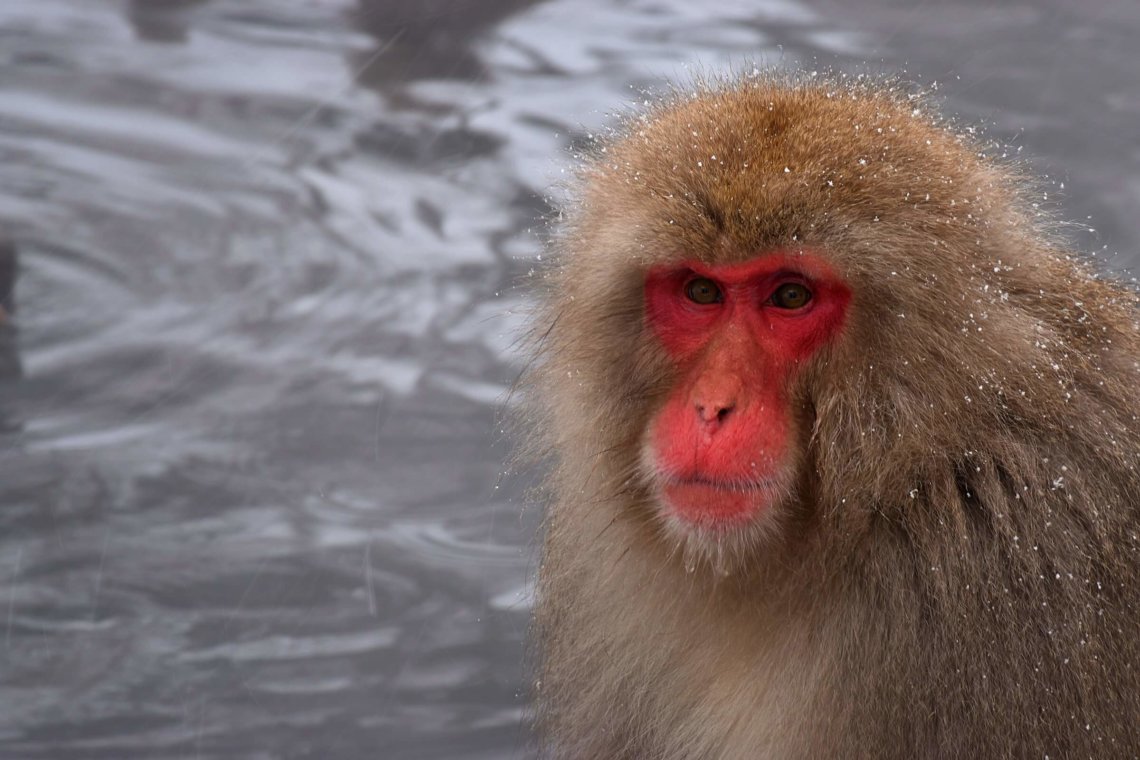 2. Visit the Snow Monkeys in Nagano Prefecture
Watching the snowy faces of wild Japanese macaques peer through the steam from warm onsen pools in Jigokudani Yaen-Koen (Snow Monkey Park) is one of the highlights of traveling to Japan in winter.
Located in the Japanese Alps of Nagano prefecture, we recommend spending at least one or two nights in the region to be able to visit the famous monkeys without rushing.
3. Attend a Sumo Basho
Sumo is perhaps Japan's best-known yet enigmatic sport. If your schedule allows, attend an official sumo basho (tournament). They occur six times a year, beginning in January and then every other month through November.
If your dates don't align with a basho, by all means, try and attend a morning practice at a sumo-beya, where wrestlers both live and train.
4. Take a Taiko Drumming Class
A hands-on taiko drumming class offers the best of both worlds: engage in a centuries-old cultural practice and expend some serious energy in the process. Take a family class and learn why it's such a significant element of folk culture and matsuri (festivals) across Japan.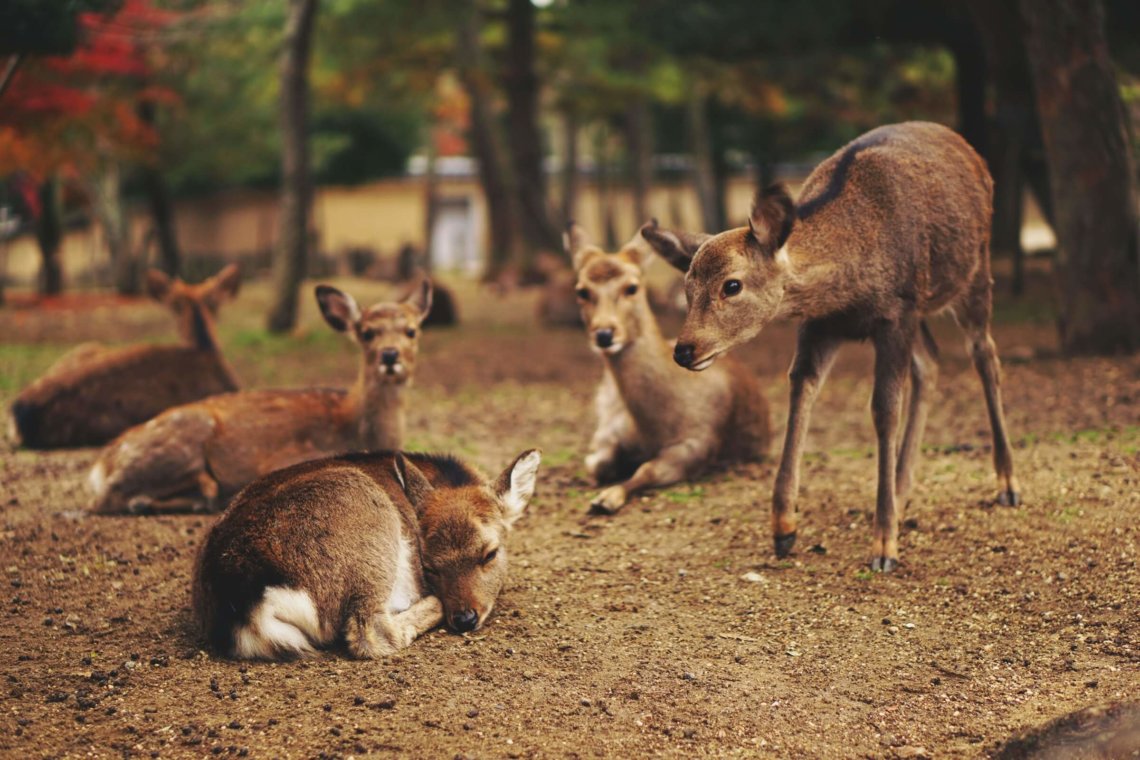 5. Mingle with Deer in Nara or Miyajima
There are two destinations worth checking out if you'd like to spend some time with Japan's native sika (deer).
The first is Nara Park in the city of Nara, less than an hour away from both Kyoto and Osaka. Purchase some shika senbei (deer crackers) from the nearby stalls and see how quickly you can make a gang of four-legged friends.
If Hiroshima is on your itinerary, make sure to pay a visit to nearby Miyajima Island, home to more than a thousand tame sika coexisting with island residents.
6. Spend the Night at a Buddhist Temple
Deep in Wakayama Prefecture, south of Kyoto, the mountaintop community of Mount Koya is home to dozens of temples where you can stay overnight in a shukubo (temple lodging).
While these traditional accommodations are quite rustic and spartan, you'll have the chance to interact with resident monks and enjoy Buddhist vegetarian cuisine during your stay.
7. Explore the Whimsical Ghibli Museum in Tokyo
Dive into the imaginative world of Studio Ghibli and iconic director Hayao Miyazaki, best known for films including "Spirited Away" and "My Neighbor Totoro." At the Ghibli Museum, you can immerse yourself in the magical exhibitions dedicated to the studio's productions.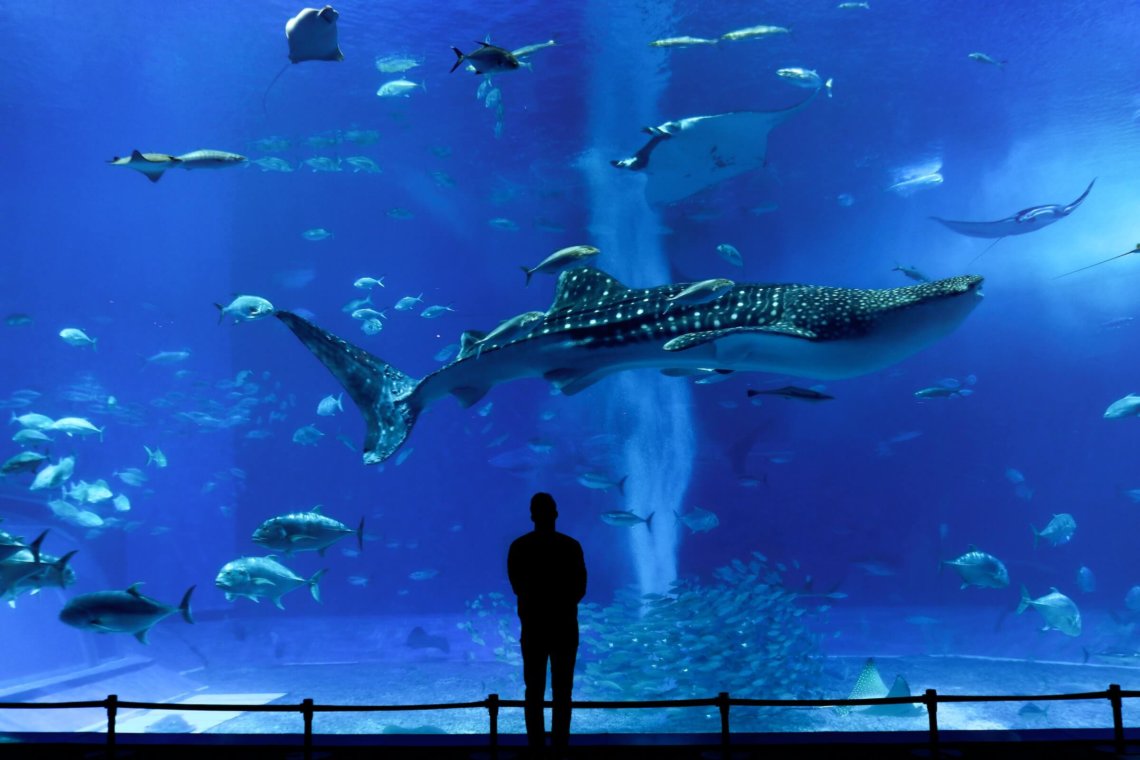 8. Experience World-Class Aquariums in Osaka and Okinawa
At Kaiyukan Aquarium in Osaka, the ecosystems of the Pacific Rim regions are brought to life. You can interact with creatures in the touch pool and experience the mystical night aquarium experience where technicolor sea creatures drift by under subdued lighting.
The Churaumi Aquarium in Okinawa offers a glimpse into the waters, ecology, and life surrounding the island. Experience enormous whale sharks, manta rays, and other large species in the aquarium's massive tanks.
9. Climb Mount Fuji
Hiking up Mount Fuji is a terrific challenge for active families. This adventure is best undertaken during the official climbing season, which typically begins in early July and ends in early to mid-September.
If summiting Fujisan sounds too daunting, but you'd like to plan for a day in nature, consider one of the more accessible day hikes near Tokyo (Kyoto is also home to many excellent day hikes).
10. Walk Through Arashiyama's Bamboo Forest
Located on the western outskirts of Kyoto, the picturesque Arashiyama fills up with travelers for good reason. With its meandering river and lovely mountains, it's one of the city's most scenic districts, and at its heart is the famously photogenic bamboo forest.
Expect crowds, though even when it's filled with admirers, it can offer an ethereal experience. You'll want to spend at least a half-day (or longer) exploring this wonderful corner of Kyoto.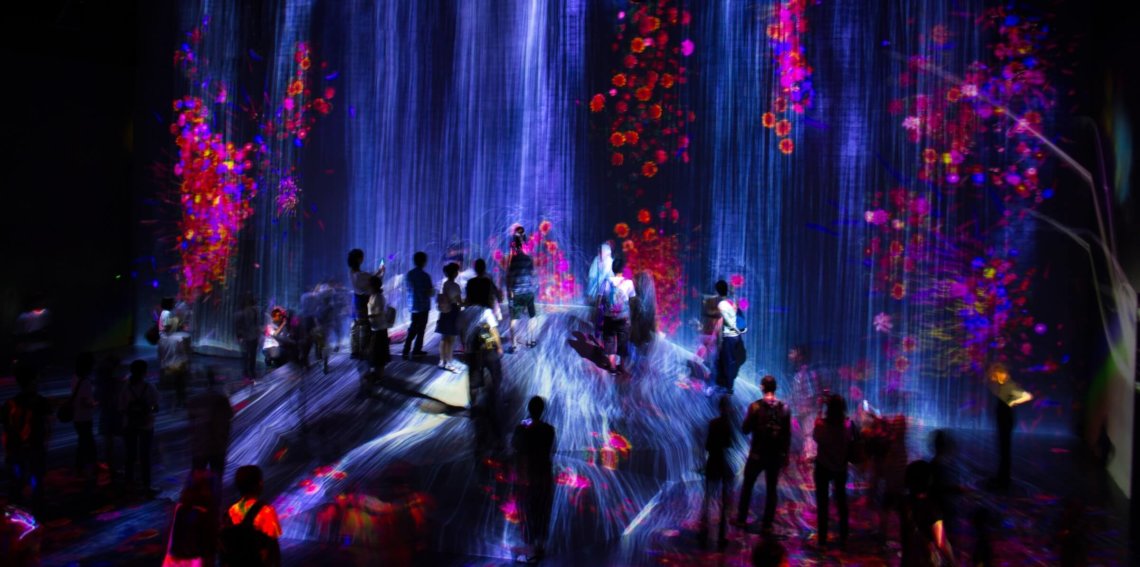 11. Immerse Yourself in teamLab's Digital Art Installations
The digital art collective known as teamLab has taken the world by storm. There's no better place to experience their wondrous digital worlds than Tokyo, where teamLab offers a rotating mix of temporary and semi-permanent exhibits.
12. Experience Cosplay
If you want to take dress-up to the next level, Japan is the place. Whether you're dressing up as Pikachu to sing karaoke or learning how to properly wear a formal kimono, both whimsical and culturally fascinating options abound.
13. Play a Traditional Japanese Instrument
Along with taiko (see above), there are plenty of other wagakki (traditional Japanese instruments) you can try your hand at while exploring Japan. Popular options for single-day lessons include the stringed shamisen and koto and the shakuhachi flute.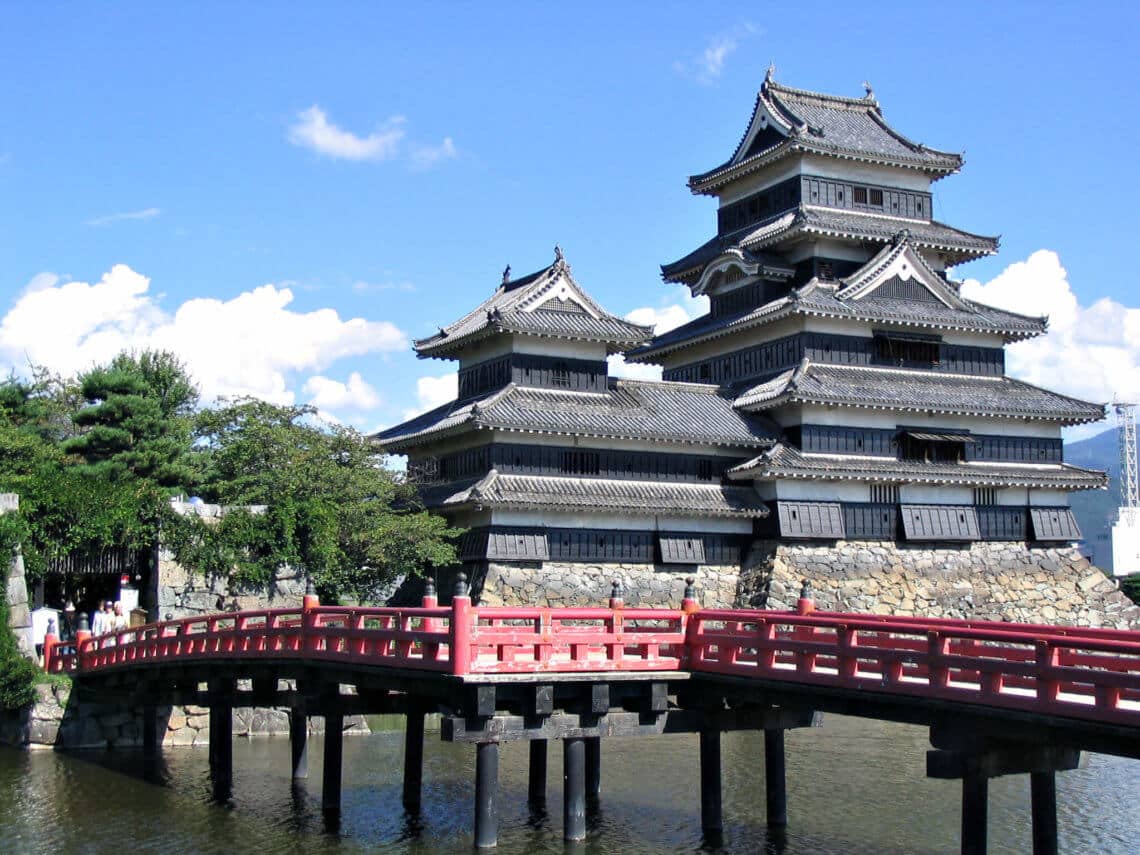 14. Explore a Medieval Japanese Castle
European castles have nothing on their Japanese counterparts: turrets and towers were built of medieval materials like wood and stone, and moats protected the expansive grounds. You can almost hear the armies of samurai as they descend on the fortresses.
While some castles (like Osaka Castle) look nice on the outside, for a deeper experience, we recommend visiting the beautifully preserved castles of Himeji, Hikone, or Matsumoto to get a real glimpse of life as it was in feudal Japan.
15. Ski or Snowboard in Japan's Legendary Powder
Families with a love of winter sports can build an itinerary around skiing or snowboarding in one of Japan's famed ski areas.
Hokkaido, the northernmost island, is a winter wonderland renowned for its abundant snowfall and premium powder, while Tohoku and the Japanese Alps also offer an array of worthwhile winter resorts.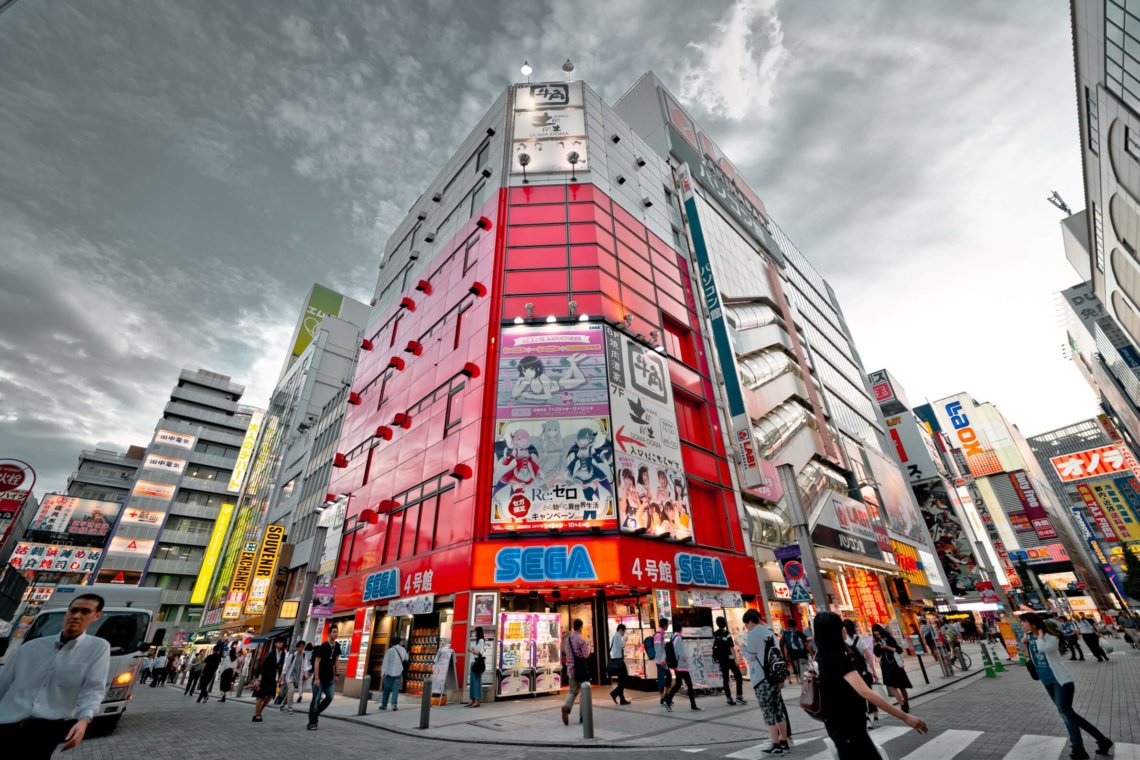 16. Soak in Akihabara's Neon, Arcades, Electronics
Gamers of all ages can lose themselves in the five-story arcades of Akihabara in Tokyo, each floor featuring a different genre and highlighting the most iconic titles ever produced. Beyond the games, Akihabara is also a paradise for electronics lovers.
17. Cycle Across the Shimanami Kaido
For an escapade on two wheels, pedal across the Shimanami Kaido, Japan's most popular cycling route and a bucket list ride for cyclists worldwide.
While traversing the 47-mile island-hopping stretch between Onomichi and Imabari, you'll pass through quaint Japanese fishing villages where you can stop and refuel with local delicacies, including fresh grilled seafood and mandarin gelato.
18. Spend the Day at a Japanese Theme Park
If high-adrenaline rides and rollercoasters are more your speed, Japan has world-class amusement parks, ranging from the classically whimsical to a thrill-seeker's nirvana.
Some of Japan's best-known theme parks include Tokyo Disneyland, DisneySea, Universal Studios Japan, Sanrio Puroland, and Fuji-Q Highland.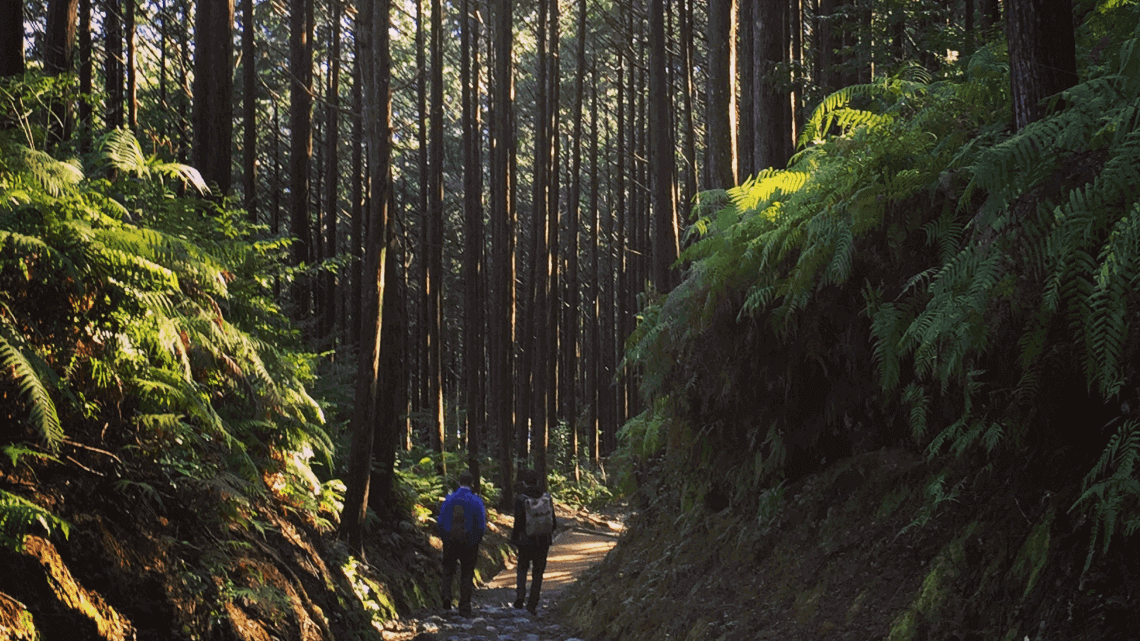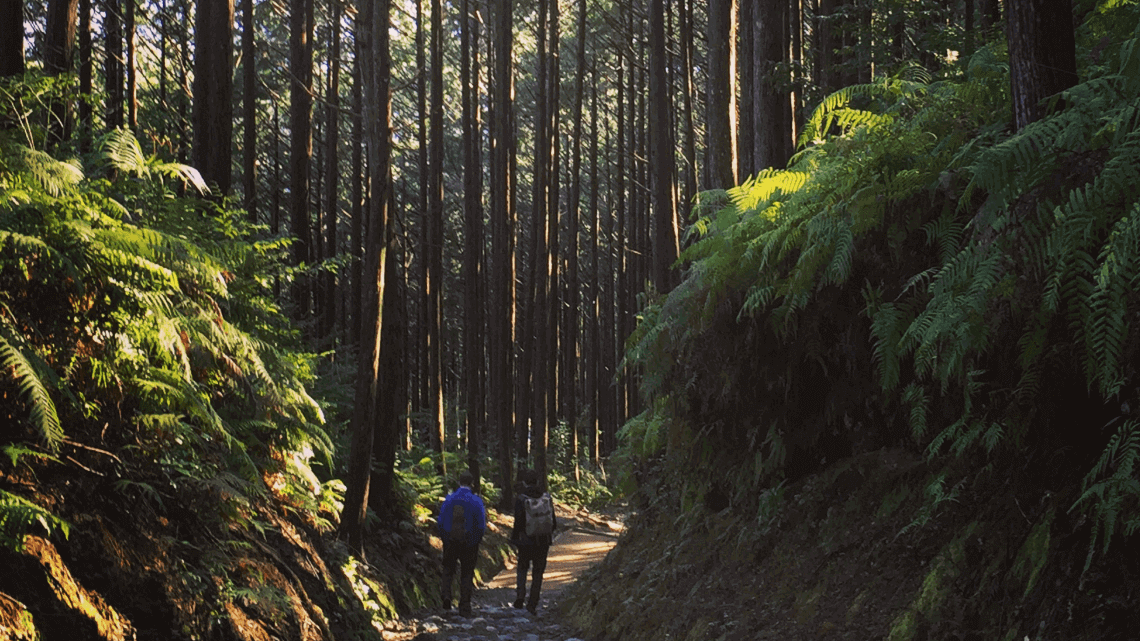 19. Take a Village-to-village Hike Through the Japanese Countryside
Walking along historic trails is an unforgettable way to immerse yourself in the countryside and get a taste of old Japan.
The Nakasendo Road was used by samurai to travel between Tokyo and Kyoto during the Edo period. Even if you're not up for a multi-day hike, it's possible to walk along a short part of the road in as short as a half-day, spending time in the meticulously preserved village of Tsumago.
The remote Kumano Kodo is best experienced as a multi-day hike through the UNESCO-recognized region of Kumano, with its abundance of historical and spiritual sites. You'll pass through charming villages and beautiful landscapes, stopping to enjoy fantastic onsen and local cuisine.
20. Attend a Japanese Matsuri
Matsuri (festivals) are ubiquitous throughout Japan. These unique celebrations are full of high-energy dancing, vibrant colors, and vigorous chanting and typically involve processions where locals carry huge, intricately decorated mikoshi (portable shrines).
At most matsuri, street food is also a highlight!
21. Experience a Tea Ceremony
You could spend a lifetime practicing tea, but even tourists can get a taste of Japan's traditional tea culture. In Kyoto and beyond, there are charming, old-fashioned tea houses that offer abbreviated yet elucidating tea ceremonies for curious travelers.
It's important to note that if you or your kids can't sit still for an hour or so, this experience is probably not for you!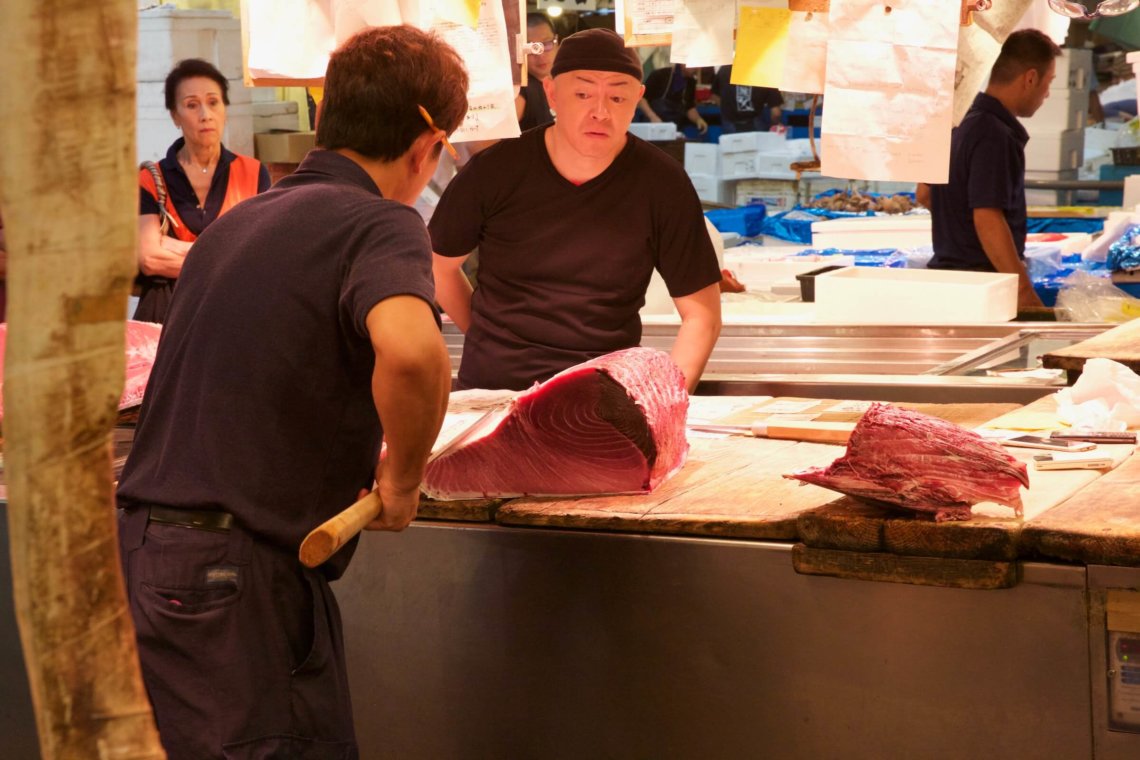 22. Stroll Through Colorful Markets
Japan's bountiful markets are a veritable sensory overload, with some of our favorites including Tokyo's Tsukiji Market, Kyoto's centuries-old Nishiki Market, and Omicho Market in Kanazawa.
23. Visit the Art Island of Naoshima
Naoshima, popularly known as Japan's "art island," is a mecca for art lovers of all ages.
Enjoy the scenic landscapes of the Seto Inland Sea, take in a mix of surreal and magnificent art and architecture, and soak in the laid-back island vibes of the region's quaint fishing villages.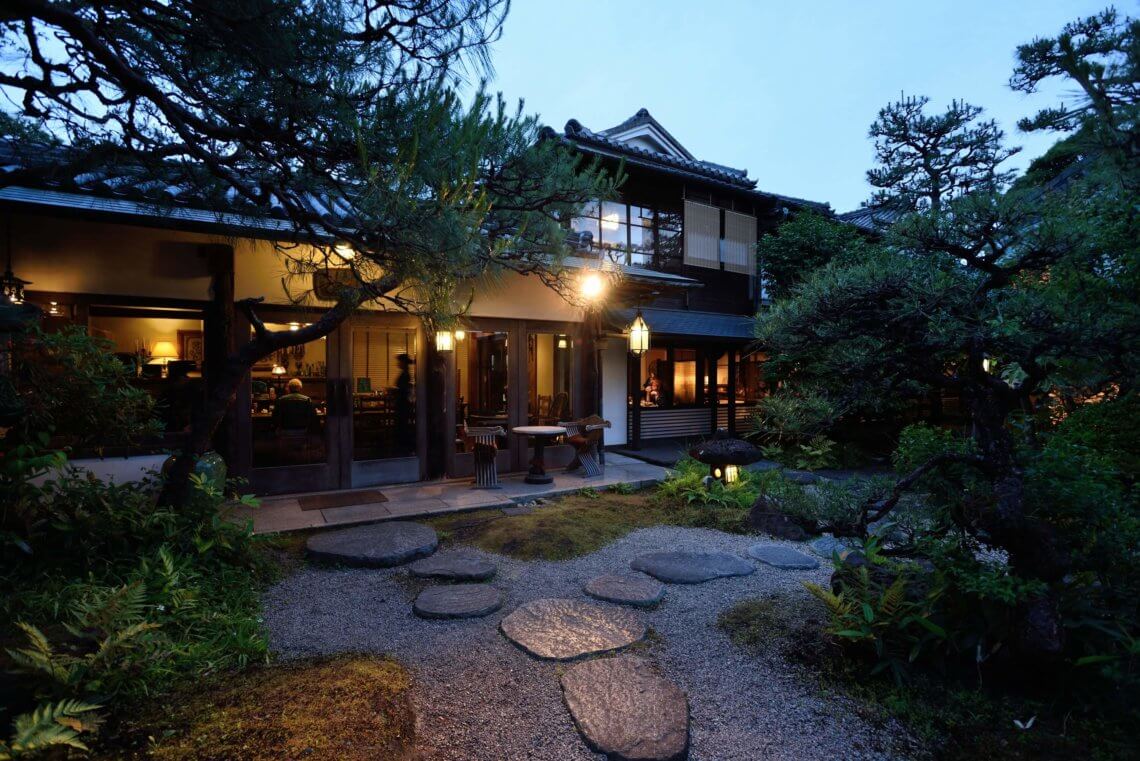 24. Stay at a Traditional Ryokan in the Countryside
Staying at a traditional ryokan (Japanese-style inn) for a night or two is a wonderful experience for adventurous families.
Japanese families typically all share one room together when staying at a ryokan, though this is not required. When you check in, you'll leave your shoes at the entrance, and once in your room, you'll shed your street clothes in favor of yukata robes.
Highlights of a ryokan stay include sipping tea, soaking in onsen, and incredible multi-course meals. This is a relaxing and culturally fascinating experience for many families, but if your family likes to move fast, then one night is probably more than enough!
25. Learn to Make Sushi or Japanese Comfort Food
Whether you love to cook or simply want a fun activity to keep your kids engaged (and well fed), private cooking classes are a great way to spend a few hours.
Options range from learning to prepare sushi with a master chef to more informal home cooking classes with friendly locals.
Family Travel in Japan: Other Logistical Considerations
Here are a couple of other things families should keep in mind when planning a visit to Japan.
Strollers and Car Seats and Diapers, Oh My!
Since there is limited space for large items on trains, we typically recommend traveling with a compact folding stroller.
This will prove more convenient not only on long-distance trains but also on public transit, in taxis, and also when walking through narrow streets or entering small shops and restaurants.
Fortunately, Japan's roads and sidewalks tend to be wonderfully maintained, which helps make walking around with a stroller a breeze.
Whether or not to travel with a car seat is up to you. Typically, taxis in Japan do not require children to ride in car seats, though for longer transfers (for example, airport transfers), it's worth asking your transport provider if they can provide a car seat or not.
As for supplies, such as diapers? We usually suggest bringing a good supply to at least get you started, as it's not always easy to find the exact supplies you will need for your baby once on the ground.
One "trick" we recommend is to make use of Japan's excellent luggage forwarding services. This way, you can bring one suitcase dedicated to baby supplies without having to carry it everywhere.
For more tips, see our Expert Tips for Your Japan Packing List.
Are There Child Discounts in Japan?
In short, yes, though only to a point.
For example, at many accommodations, children do pay less (depending on their ages at the time of travel), but it's not always the case at all hotels or ryokans.
As for transport, children aged 11 and under do pay less for trains and bullet trains, but those 12 and over pay the full adult fare. Tours and experiences tend to be similar, though it varies by service.
Apart from accommodations, tours, and transport, you will almost certainly end up spending less on the ground when it comes to meals, for example (learn more about how much things cost in Japan).
Embark on a Once-in-a-Lifetime Trip to Japan
We believe your trip should reflect your personal sense of adventure and style and that no two families (or itineraries!) are alike.
If you are looking to embark on a once-in-a-lifetime trip to Japan, we have resources that can help. Start by checking out our sample travel itineraries and learning about our trip-planning process.