Most people seem to dread rainy days while traveling. So, for obvious reasons, tsuyu (the rainy season) — which falls around June to early July — tends to be a relatively unpopular time to visit Japan.
Rain can have its downsides while traveling, but I personally love rainy days in Japan. And I'd argue that, with some creative planning, tsuyu can be one of the best and most memorable times of the year to travel in Japan.
So don't let the rain dampen your parade. Here are a few of my favorite things to do on a rainy day in Japan!
For more on the seasons, see our post on the best times of year to visit Japan!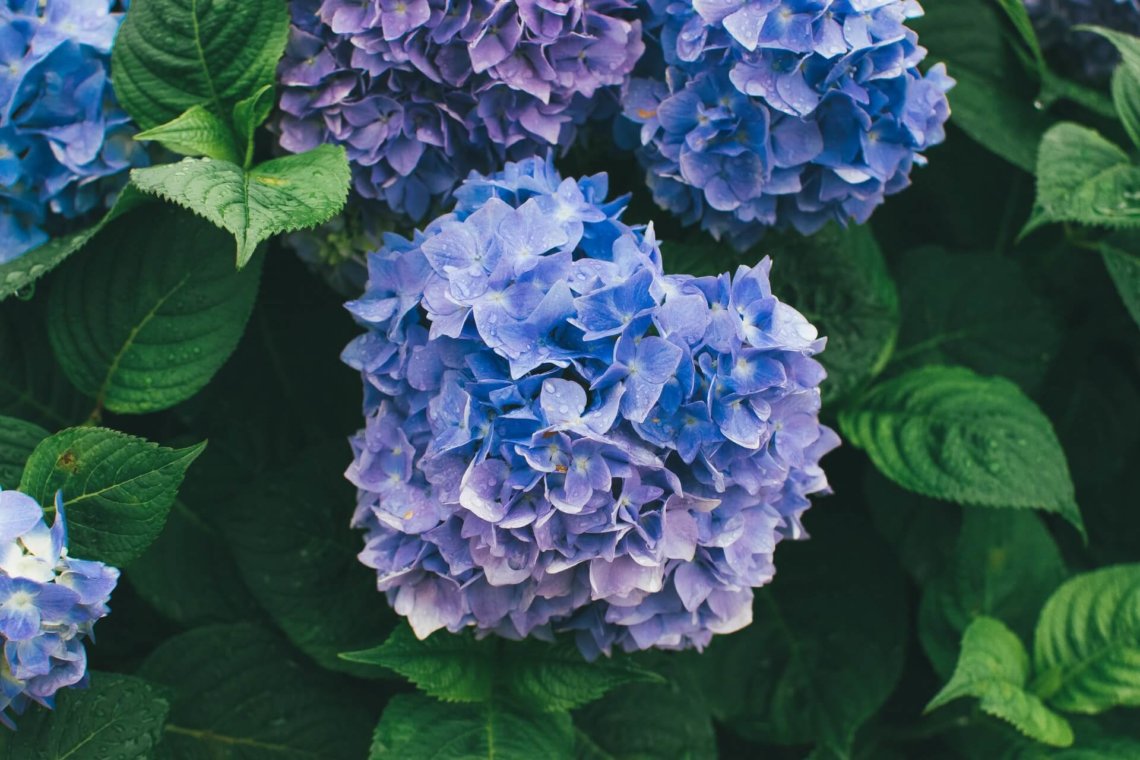 Hunt for Hydrangeas
Everyone comes to Japan for the cherry blossoms, but I love the less-famous flowers that bloom during other times of the year.
From June till early July, clusters of hydrangeas burst into bloom on bushes across the nation, in shades of baby blue, lilac, and blush pink. They take on an otherworldly quality when it's drizzling, as though they were glowing among the leaves.
There are numerous hydrangea trails and gardens around Japan, but a couple of great places to view them are Meigetsuin Shrine and Hasedera Temple in Kamakura. If you're a hardcore plant buff, the Kyoto Botanical Gardens is home to 180 types of hydrangeas.
If you ever tire of hydrangeas, irises are also in full bloom during this season. Like the hydrangea, the irises — hana-shobu, or Japanese water iris to be exact — need the abundant showers in June to flourish.
A few places to view them: Meiji Jingu's inner gardens and Hamarikyu Gardens in Tokyo; Suigo Sawara Aquatic Botanical Garden in Chiba; and Byakko Pond in Heian Shrine in Kyoto.
Visit Japanese Gardens and Temples
If you've ever watched Makoto Shinkai's film The Garden of Words, featuring Shinjuku Gyoen National Garden, you'll know just how lush and gorgeous greenery can be in the rain.
The crowds also thin greatly on rainy days, so there'll be fewer people to jostle with. On weekday mornings, you may even find that you have these spaces to yourself!
A wet day brings out the vibrancy of moss, so it's also a fantastic time for moss-viewing, which has really caught on in the last few years.
Seek out moss gardens such as Saiho-ji in Kyoto (which requires reservations made significantly in advance), or wander into the Silver Pavilion (Ginkaku-ji) and enjoy the lush, velvety carpets of moss.
In a similar vein, shrines and temples are incredibly atmospheric in the rain, especially those in the mountains.
Close your eyes and imagine: the sound of rain falling on the stones of a Zen rock garden; the floating torii gate at Miyajima partially enshrouded in white cloud and drizzle, emerging out of the sea and mist; water trickling down bronze rain chains hanging on temple eaves.
Soak in an Onsen or Sento
The rainy season is perfect for an onsen town retreat, not least because you'll enjoy stunning places to yourself!
Spend several days in a gorgeous ryokan and indulge in a bath or ten. Watching the rain fall while soaking in an outdoor bath is pure luxury, especially if yours happens to look out into the mountains.
Japan is lousy with onsen towns — Beppu, Kinosaki Onsen, and Arima Onsen are just a few. Pick one, hop on a train, and soak your worries away.
Alternatively, support a dying industry and visit a local sento (public bath) when it's wet out. Public baths aren't supplied by natural hot springs, but instead use ordinary tap water that has been heated.
Bring your own towels or buy them at the sento. They're a cheaper alternative to hot springs, and a great way to experience a side of Japan you'll never see otherwise (literally). I love eavesdropping on the old ladies gossiping at my local public bath!
Browse sento journalist Stephanie Crohin's Instagram for suggestions on where to go. Complement that research with Thermae Romae, a goofy but insightful introduction to Japan's bathing culture in manga form. It's also been made into an animated series and live-action film.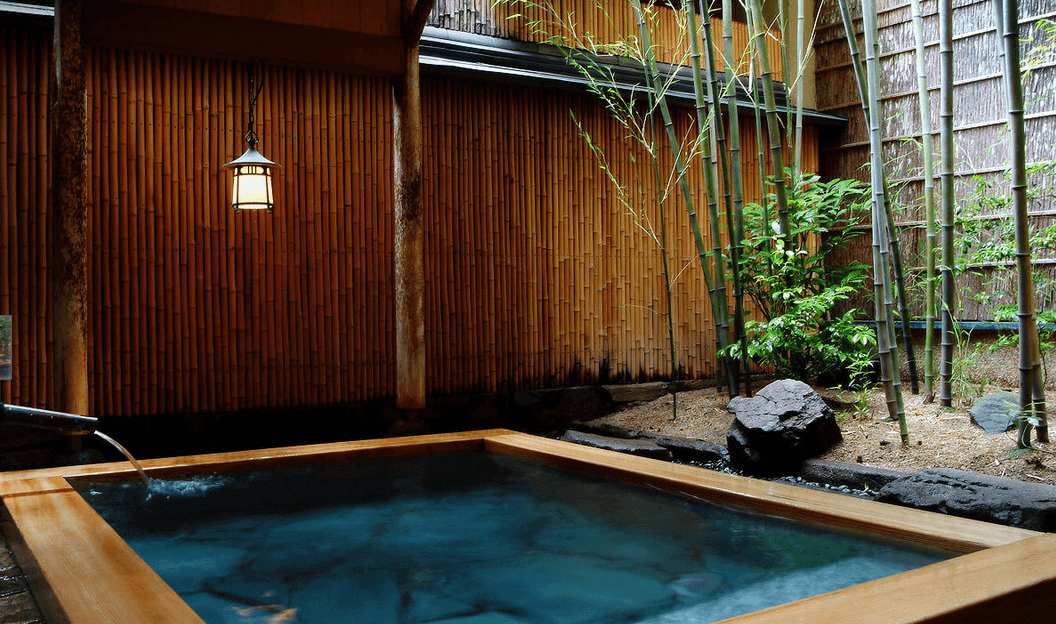 Find some Fireflies
June might bring showers and humidity, but early summer is also the season for firefly mating. Firefly viewing has been a popular Japanese summer pastime for centuries, and it's no wonder why — seeing the sparkling lights emitted by these tiny bugs is an otherworldly experience.
There are various firefly festivals organized by private entities around Japan during June to early July, such as the Fussa Firefly Festival.
If you're not keen on a potentially crowded experience and want to seek them out independently, you'll need to travel further away from urban areas to more remote, nature-rich areas — places with less artificial light and people, such as paddy fields, rivers or marshes.
But make the effort, and you may be rewarded when night falls with luminous pinpricks of light in the dark like a scene from a dream.
Plan a Writing Retreat
When it rains, bring that novel you're working on to a cafe!
You could even plan your entire trip around writing in kissaten, Japanese old-fashioned cafes. There's nothing like strong coffee, the buzz of conversation, and the sound of rain to stimulate your creative juices.
Japan is home to some incredible cafe spaces, both traditional and modern.
If you're not the writerly sort, grab a book or your Kindle and hang out at the gorgeous Tsutaya bookstore in Daikanyama T-Site for the day. With a top-notch selection of books and magazines, it's a dream come true for bibliophiles and design nuts.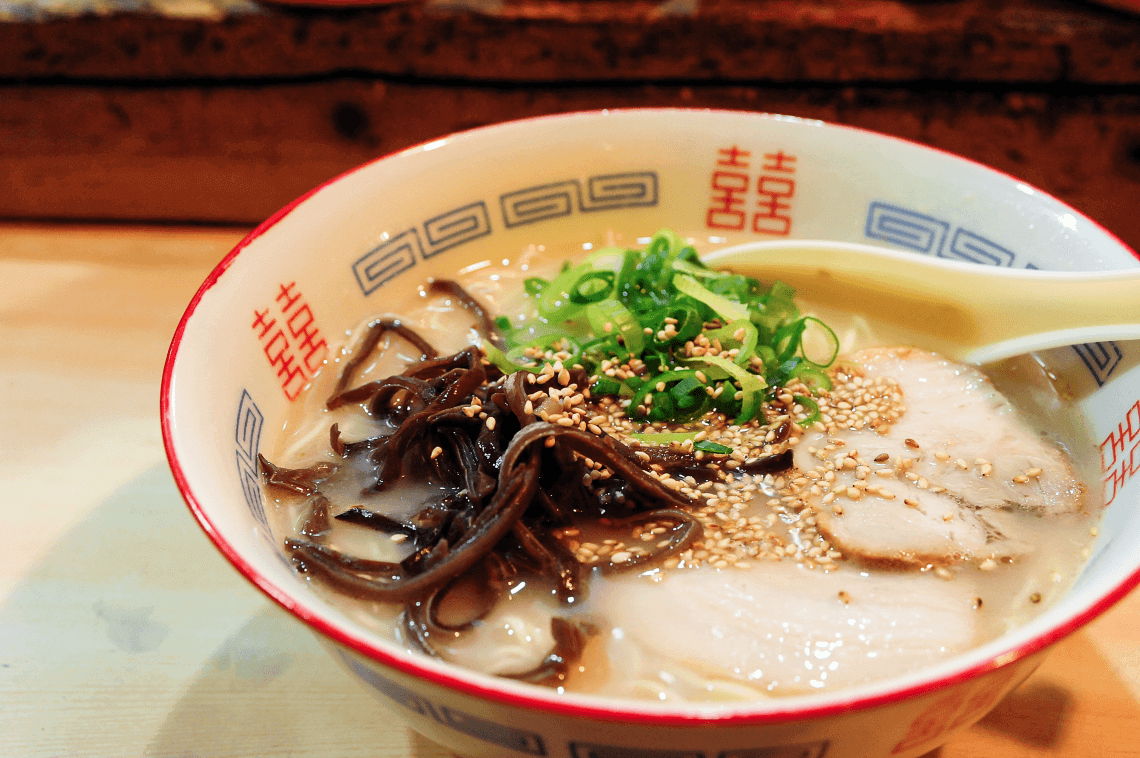 Hunt for Hot Food
Nabe (hotpot), curry rice, ramen, soup curry. Hot soup and spicy dishes taste good at any time of the year, and exponentially better on a cold, wet day.
This is the kind of travel memory that warms me to the core: shaking off the water on your brolly and entering a warm restaurant, being greeted by the spicy, steamy fug of soup and stew. I recently had a hot ochazuke and seafood dinner at a candlelit seaside restaurant while a typhoon howled outside — a truly magical experience.
Check out some ideas for soul-warming food in our posts on eating in Osaka and Fukuoka!
Go on a Museum Crawl
Wet days are perfect for ticking off all the museums on your bucket list. There are a million and one exhibitions happening at any given time in major cities such as Tokyo, Kyoto, and Osaka, so you'll never be short of things to do.
Shop 'till you Drop
What better time to shop than when it's raining?
Spend a day or two exploring Japan's inimitable department stores, especially their jaw-droppingly bountiful depachika (basement food halls).
Come tsuyu, stores such as Loft bring out a delightful selection of rain-related goods, such as patterned umbrellas and funky raincoats. Pick up an umbrella and take a romantic walk in the rain with your loved one — this is known in Japan as ai-ai-gasa, or "love-love umbrella."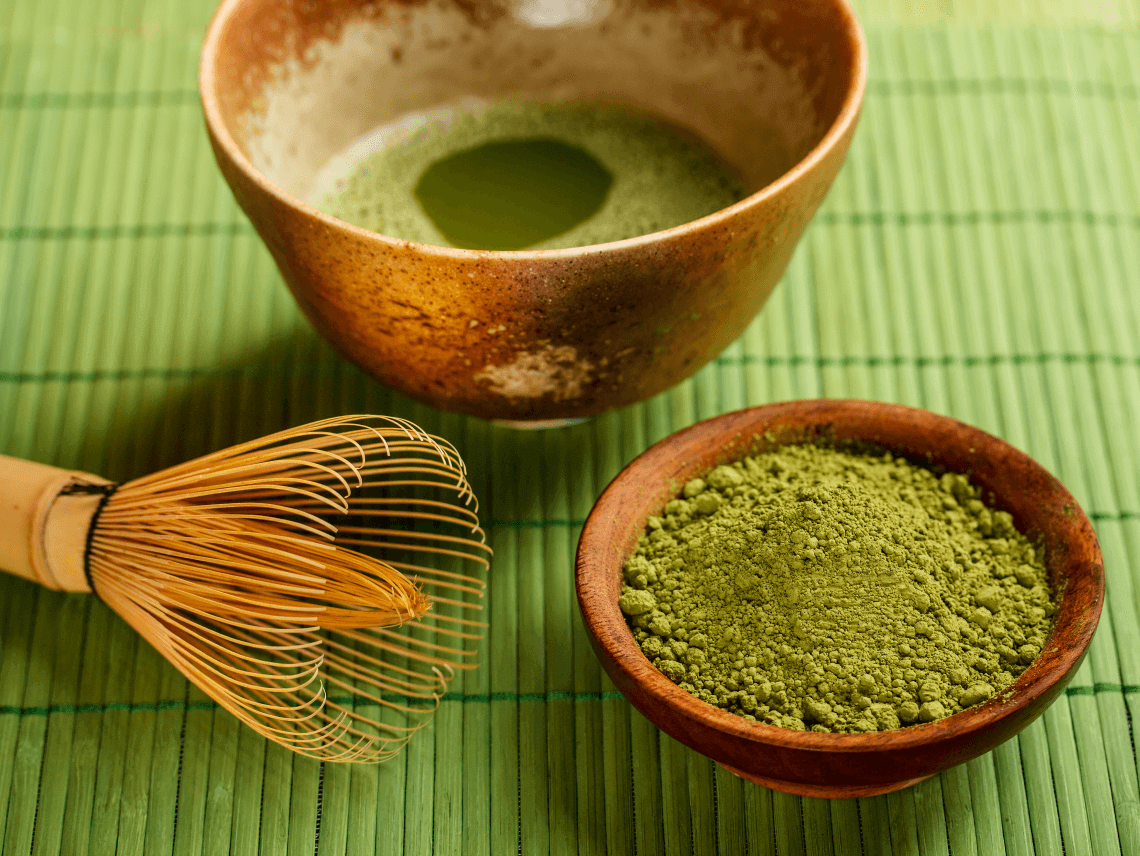 Experience a Tea Ceremony
Any reason is a good reason to have a cup of tea. A tea ceremony is a special experience year-round, but sipping matcha in a cool, shadowy teahouse while listening to the sound of falling rain is extra magical.
See more in our post on tea in Japan, and our introduction to eating in Kyoto.
Take some Photos
For a photographer, there's no such thing as bad weather. Rainy days bring out a different visual dimension to Japan — more vibrant colours and glossy, glowing leaves, for instance.
In addition to all the places suggested above, just think of the sea of moving umbrellas at the Shibuya scramble, the glow of Shinjuku's neon lights in falling rain, the proliferation of children with colourful umbrellas and rain boots, various small human dramas that unfold on the street.
It's a photographer's wet dream.
Visit Hokkaido and Okinawa
June is an excellent time to visit the extreme ends of Japan — a rainy season hack for people who really don't like the rain.
For one thing, Hokkaido has no rainy season, and the typhoons spinning their way across Japan usually peter out while heading northwards. It's why June is also the month for beer gardens and festivals in Hokkaido!
June is also the start of hiking season in its numerous national parks; but for those who prefer their adventures a little less rugged, you can enjoy the flowering season in Hokkaido, beginning with lavender fields in Furano.
Okinawa, on the other hand, is a rather overlooked travel destination in Japan because it's often compared to cheaper beach destinations in Asia, such as the Philippines or Thailand.
But it's a fun and gorgeous place to visit, especially for second or third visits to Japan, and for adventurous families with children.
Though technically a part of Japan, its culture and cuisine are distinctly different from the Japanese mainland, with friendly, laid-back inhabitants and food with a more Taiwanese/Southeast Asian influence.
June in Okinawa is warm, but not oppressively hot and humid, and typhoon season usually hasn't started yet. It's the perfect time for kayaking, sailing, and scuba diving in the crystal-clear waters around the islands.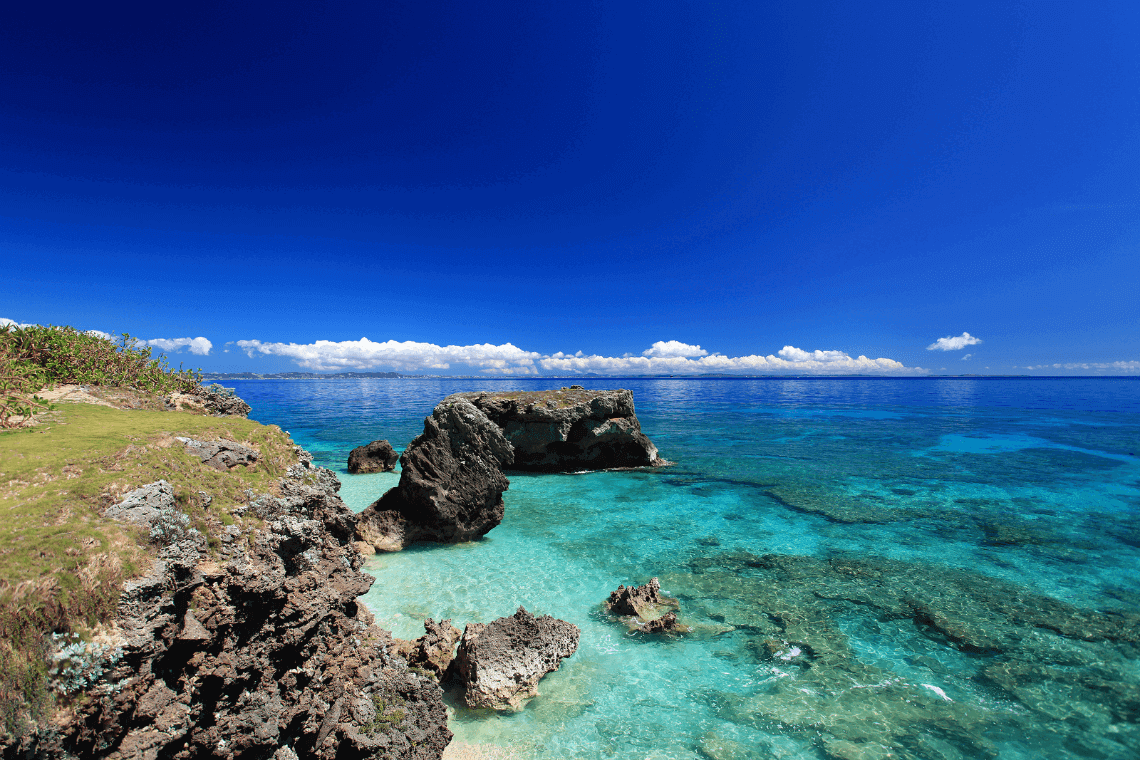 Rainy Days are Perfect for Exploring Japan
Rainy days can be a wonderful time to see and do amazing things in Japan. I hope this gives you some ideas for those rainy vacation days!