Japan has no shortage of charming mountain villages, and one of the best places to experience traditional rural Japan is deep in the Japanese Alps.
If you are traveling to the historic city of Kanazawa or the traditional town of Takayama, consider venturing deeper into the Alps with a visit to the UNESCO World Heritage villages of Shirakawago and Gokayama.
If you have done a fair amount of research into planning your trip to Japan, chances are you've come across photos like the one above.
The gassho-zukuri (praying hands) architecture set against beautiful natural surroundings makes them among the most photogenic places in Japan, and the steeply-sloped thatched roofs are able to withstand the the heavy snowfall that the region receives each winter.
Shirakawago and Gokayama
Shirakawago – also written as Shirakawa-go – is located in Gifu-ken (Gifu Prefecture) and is home to Ogimachi, the most visited of the villages.
Gokayama, approximately 20 miles (30 km) away, is located in the adjacent Toyama Prefecture and is home to the quieter and less-visited villages of Ainokura and Suganuma.
But even though most travelers flock to the easier-to-reach Shirakawago, you'll see plenty of day trippers no matter which of the villages you visit.
They're worth visiting regardless, but if you want to feel like you have the place to yourself, the best way is to spend the night.
Staying Overnight in a Minshuku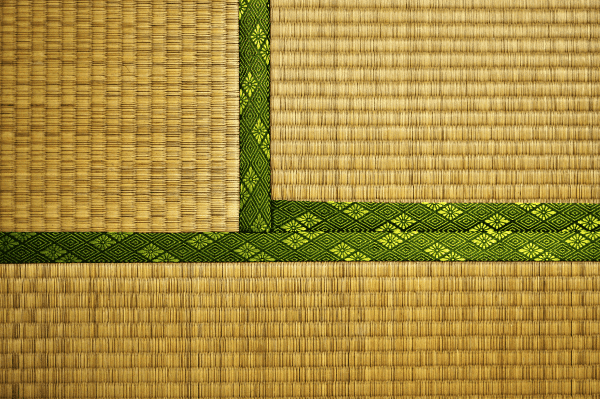 Many of the villages' old houses have been converted into simple minshuku, offering a truly quiet and remote Japanese experience.
A minshuku is a traditional Japanese guest house, and staying in one has many similarities to staying in a ryokan, though minshuku are generally more rustic.
Expect simple tatami rooms, a shared bath and toilet, and humble (but delicious) meals featuring local and seasonal ingredients.
Most minshuku are are run by lovely local couples who enjoy introducing their culture and cuisine to intrepid visitors from around the world.
Traveling to Shirakawago and Gokayama
Shirakawago and Gokayama are year-round destinations. While the winters are cold and harsh, there is nothing cozier than sitting around the irori (hearth), drinking tea, taking a hot bath, and enjoying winter comfort food.
Read more about winter and the other seasons in Japan
Getting There
While public transport by bus is a good way to visit the villages of Shirakawago and Gokayama, for more flexibility it's worth hiring a private driver and vehicle (or even renting a car).
Ogimachi village in Shirakawago is by far the easiest of the villages to visit, as it's located on the way from the coastal city of Kanazawa to the mountain town of Takayama.
Most people travel by bus from Kanazawa to Takayama (and vice-versa), and the bus conveniently stops off in Ogimachi. When purchasing tickets you can arrange to spend an hour or more in Ogimachi, giving you a brief chance to explore the village.
For a more substantive experience, plan to spend at least a couple of hours, enough time to explore at leisure and enjoy a local lunch at one of the quaint little restaurants.
Gokayama's villages of Ainokura and Suganuma are slightly more off the beaten path, and the most common way to reach them is by bus from Takaoka to Shirakawago (and vice-versa).
We hope you have a chance to visit the villages of Shirakawago and Gokayama during your trip to Japan!
For even more ideas on places in Japan to explore have a look at our posts on the best rural ryokans for a short stay and five of our favorite off-the-beaten-path places in Japan.